Translation companies often compete strongly globally with the push of the Internet. Therefore, when doing business they have to use different tactics, such as attracting cultural experts and trying to find translation clients using social media.
Social media is one of the many easy ways to market and find customers today. With the right knowledge, flexible planning, creative strategies and quick responses, you'll find that social media platforms are effective marketing tools and great places to find customers. If you are expanding your business abroad and reaching overseas markets through social media, working with a cultural expert from a professional translation agency is essential to ensure that you converse with your target audience in the right language.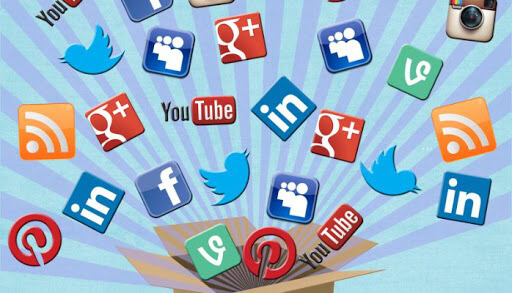 Note: Social Media Translation – Advertising – Marketing
Social media marketers for translation companies should realize that there are platforms that are right for their business. So they should identify the correct platforms to find translation clients using social media.
Besides, social media marketers should understand that some people do it too and should not use social media platforms for marketing. Each platform has its strengths and weaknesses, different user and consumer bases. Likewise, they should learn how to engage social media users and convert them into customers. Translators work with languages ​​and cultures, and deal with clients. They also need to be cultural experts.
You can't afford to be tight as a social media marketer. When you are trying to find translation clients on social media, you have to be dedicated to it. You must monitor continuously, respond to messages immediately, and provide interested people with relevant information. You do this to entice them to learn more instead of looking to other marketers for the answers or solutions they need.
Choosing the Right Social Media Platform
Social networks are very popular these days. You should check to see if these networks can be used as a good marketing tool to find translation clients. To be more effective as an online marketer, you should track targeted traffic. You are investing effort, time and money on social media networks. Reach consumers who need your product or service. This is why you must choose the right social media networks.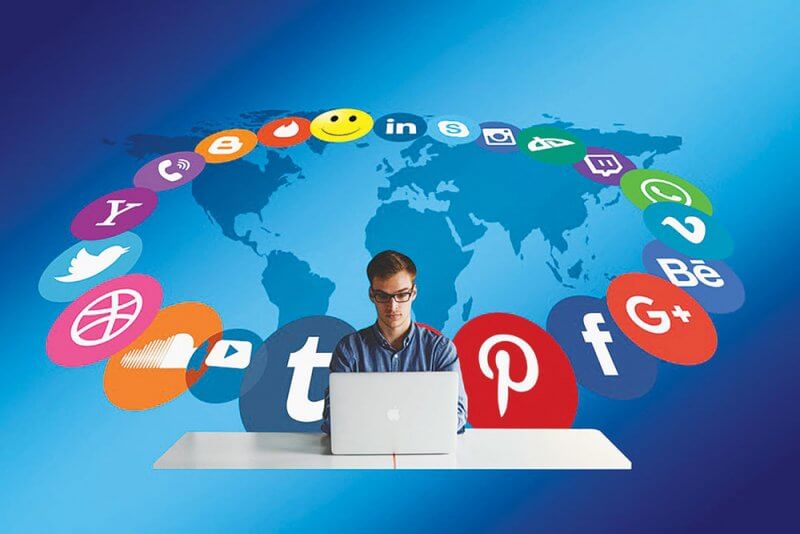 Note: Translation of Thesis Journalism and Communication
How to Choose the Most Suitable Social Network
Each social network has characteristics that will help you gauge if the platform is right for your products and services.
Here are some questions that will help you make the right choice.
1. What is your goal?
What are your goals in using social media for marketing and promotion? Do you want to increase brand awareness? Do you want to enhance your reputation through the event? Do you want to launch a new product or service? Ask as many questions as necessary, and consider tools that can help you.
2. Identify the target audience
After the goal, you should define the target audience exactly. Are they from your country or are they from another locality? How old are they? Are you targeting both men and women?
Next identify the knowledge, lifestyle, talents, thoughts, skills, interests, dreams, and feelings of your target audience. What they need and want and provide answers to the problems that burden them.
The answers to these questions will give you a great understanding of your target audience. Then, you're ready to assess the right platforms, where your future customers spend most of their time.
3. Understand what type of social network customers love
Online marketing provides you with an interactive, audiovisual method to reach your audience. You should therefore identify the type of content your prospective customers find more useful and engaging. Do they like podcasts, videos or articles? Do they like graphics and infographics or do they have no particular interests?
When you search for translation clients using social media, be well prepared. Determining the demographics of your target audience will guide you in choosing the right social media platform. For example, if you're selling to younger people, know that they don't like long texts. Millennials need constant stimulation, so you need creative input to get their attention.
Usually, it's the right to use any type of content on any social network. But to ensure positive results, you should use the type of media content you match the style of the social network.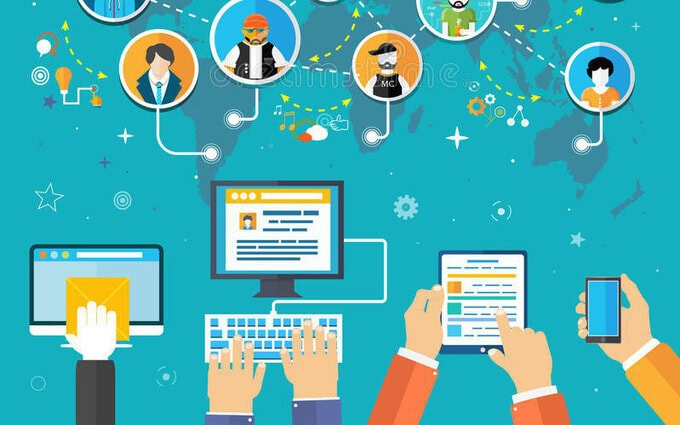 Note: What To Expect From A Professional Marketing Translator
4. Characteristics of Popular Social Networks
Each social network is more attractive to different users. One of the things you have to do is understand the demographics of your customers, so you can find which social networks your target audience likes.
For the young market, Snapchat is a good choice. Snapchat is useful when it comes to targeting consumers between the ages of 18 and 25, which make up 60% of total users. The platform is very interesting for a young audience as the lifespan of the posts is only 24 hours. Users love to pursue opportunities, and are passionate. It's a great platform for advertising when you want to create a sense of urgency. Snapchat offers audio, video, and direct messaging options.
Twitter is a versatile platform that caters to almost any user, and it is a great platform to promote consumables with great appeal. Twitter also benefits freelancers, agencies and businesses and is globally accessible and despite its young audience (18 to 29), is a great platform for different types of businesses. .
The most active users of Facebook are between the ages of 25 and 34. Women use Facebook more than men. It's a perfect tool for advertising because it offers exceptionally precise audience targeting tools. It also has an e-commerce feature and an option to go live.
LinkedIn is the go-to platform if you want to target professionals. It is used by more men than women. The average age of the most active users is between 30 and 64 years old. LinkedIn is suitable for B2B marketing and an important network when you have to find passionate and skilled professionals.
Another platform that has mostly male users is Instagram. If you have visual material for your product, you can use Instagram for short videos and interesting images. The Story feature of this social network is very viral. Furthermore, the platform offers direct messaging and video.
How to Find Translation Clients Through Social Networks
One rule you must keep in mind is when find translation clients through social networks, you need to present your potential customers. You are looking for future customers, so your approach should be different.
If you're looking for translators, talk to them, so you provide them with articles relevant to the industry, best practices, and best practices.

If you want to connect with customers, talk about their industry because that's what matters. You can also provide information regarding the benefits of translation for their industry.
Research is an important issue. Identify industries where you can find your future customers. This is the only way for you to define who your target customers are. If you have identified your target customers, you can find the means to talk to them and know what they need and provide the right solution to their problem. If you don't do this, you will have to talk to a lot of people who are not interested in the service.
Once you know who your specific target audience is, you can prepare your content marketing plan. Write content for the potential customers you want to reach. You should upload your blogs to the website and share them on social platforms that match the audience profile. Original blogs should be used and re-shared with other types of content that you find valuable to the target audience. Moreover, you should also choose the best material to share back and become a news aggregator.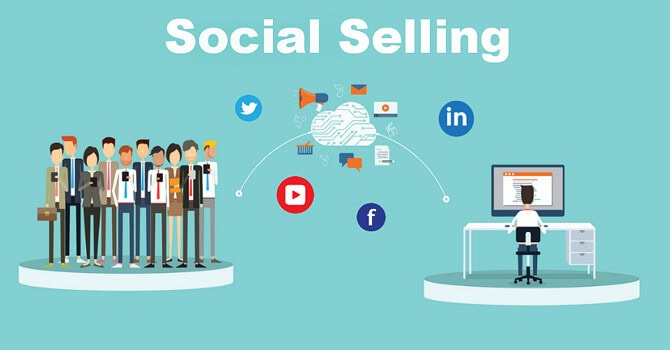 Note: Information Technology Thesis Translation
Next you should use the features of social networks to find potential customers. For example, you can use Twitter if you are looking for financial companies that need Spanish-South American translation services. Remember that when you want to find translation clients through social networks, there are no shortcuts. You have to go through a process, so search for niche-related content using the right keywords. Then you should search for news about the target location, such as South America. After finding news and other relevant content, you can share these materials through your own social media channels.
You can use the RSS feed application to display your blog posts and other related blogs and replace content shared across social platforms with your own aggregated content and content.
By providing your target customers with this content, you will attract future customers. Likewise, you build a reputation as an industry expert. Then it's a good idea to schedule a release and distribute your content evenly throughout the week.
Market and consumer research is very important if you want to find translation customers through social networks. The first is to set social media goals and define a target audience. Second, find out which social networks are best for your business and which networks your target audience uses. If you are developing other markets, work with cultural experts to get your marketing efforts done. Moreover, you need to have different types of materials to use for marketing. Make sure you maintain a regular schedule when delivering the information your potential customers want to see or read.
Then use your knowledge as cultural experts to find potential customers if you are developing new markets in specific locations.
Note: Learn about Specializations in Translation
Cooperation With The Most Professional Translation Company
You always want the best, so when you need translation and other language-related services, choose Idichthuat - professional translation company along with competitive translation prices and quick document completion time.
With a huge network of top translators and specialized experts from all over the world, we guarantee to deliver top professional translation services in Vietnam.
You are viewing the article How to Find Customers Through Social Networks. Hopefully the article has brought you a lot of useful new knowledge so that you can search and develop your customer data through the current HOT social media channels.
Contact us today for the fastest service quote and consultation.