In today's modern society, electrical and electronic devices are indispensable items in life. These devices appear everywhere from factories, factories, on the street ... and right in every household or in other words, electronic devices are present everywhere there are people. It's for that reason Electricity - electronics is becoming a major that receives a lot of attention and will continue to grow in the future.
Vietnam is one of the countries with amazing development speed and is an attractive destination, attracting the attention and investment of leading electronics corporations in the world. This creates great opportunities for the development of the economy, promoting opportunities for Vietnamese enterprises to participate in cooperation and production in this field. This is both an advantage and a challenge for us because electronics is a fairly large field that changes and improves every day, along with that requires quick, accurate information updates. most accurate to be able to give appropriate direction, strategy or plans for work as well as research equipment.
Moreover, the translation of specialized electronic documents is also a special job because this is an industry with many abstract terms. Translate.
+ Note: Translation Experience for Translators
Specialized electronic documents with many contents:
– Documentation of technical systems using electrical equipment
– Documentation of wiring installation procedure
– Manuals, teaching materials specialized in electronics
– Documents describing microchips, simulating research and teaching activities in electronics
– Research documents, reports, projects, dissertations specialized in electronics
– Magazines, publications, articles, videos, TV shows… related to electronics
Over 6 years working in the field of translation, we – the team Idichthuat Understanding the importance of an accurate translation will bring satisfaction to customers. Not only that, a good translation also makes the customer's business or study and research easier, and the opportunity for cooperation is also higher. Translators of Idichthuat All of them have good foreign language skills, and have thorough knowledge and understanding of the field of electronics. Therefore, we commit that each project is completed according to the motto Fast - Secure - Accurate - Professional - Cheapest Translation, bringing the most satisfaction to customers.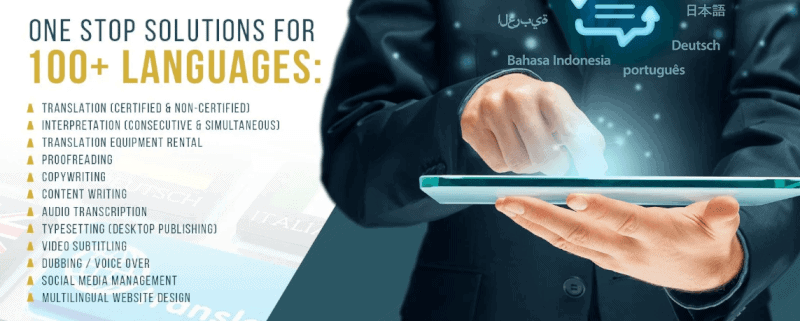 Customers can contact us at any time of the day via hotline. We have flexible mechanisms to handle urgent translation requests within a day, or in just a few hours. Idichthuat also receive free correction according to the customer's comments after receiving the translation.
See Further Articles:
Translation company Idichthuat