Today, the integration process is one of the important turning points of the economy and is a trade bridge not only of Vietnam with other countries in the region but also with the whole world. Access to information through websites and electronic portals has also become more popular to meet the needs of consumers.
Therefore, Website is an information transmission channel used to promote and introduce services, products, content, business models of businesses, stores, .. anywhere, anytime. quickly and professionally.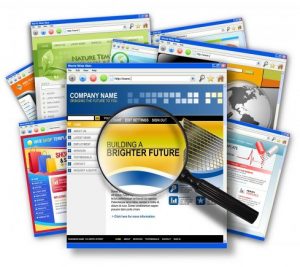 Currently, communication channels have many different types of Websites such as: Websites to introduce and promote products and services, Websites for e-commerce activities, News websites, classifieds, entertainment information channels. …Each Website will have its own content, providing different information, and a business, individual, or store can still own many Websites for each different service and product to expand the market. their.
Website can be considered as an indispensable tool in the promotion activities of every business, focusing on form and content will create an exclusive image, bringing great benefits to businesses. undeniable.
The new presence on the Website shows that creating many opportunities to contact customers at any time, anywhere and at any time, introduce services in a vivid and highly interactive way, quickly respond to needs. sell products and goods professionally without spending a lot of money.
Along with the globalization of the world economy, the website of each business and individual will certainly receive more potential customers and new partners from many different countries and territories around the world. gender.
Therefore, this is an effective tool to carry out PR or Marketing campaigns and we can't deny the benefits that Website has brought to businesses. Similarly, with foreign partners, Finding information through their Website also becomes easier, faster and more effective to capture the necessary information of partners, products and services they are providing, .. before going. to long-term cooperation.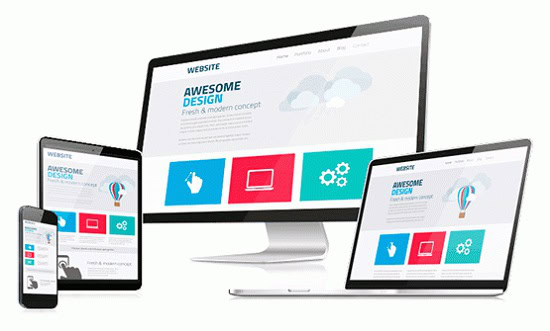 Prestigious - professional website translation
For many years, Idichthuat was honored to indirectly act as a bridge for many domestic and foreign businesses to cooperate with each other through the process of translating their Website to help them understand and capture the necessary information of the other party. . The translation team has many years of translation experience, being directly working in different industries is an advantage that helps us to be able to translate documents and information from different areas on the Website such as: after:
Translating information from domestic and foreign websites

Translate documents from different sources to post on the website

Translate written website content into English, Korean, Japanese, etc. and vice versa
IDICHTHUAT proud to be the most prestigious website translation partner in Vietnam. You want to effectively promote your company's image, services and products to the world with a professionally translated website from Vietnamese into one or more languages ​​English, Chinese, Vietnamese and Chinese. Japanese, Korean, French, Korean, German, Russian, etc or vice versa, believe it IDICHTHUAT is your best choice in the translation market today.
In the age of the Internet, Website is an indispensable means of companies, corporations and socio-political organizations in the world as well as in Vietnam today. However, no matter how high your company's website is ranked, no matter how superior your products and images are, it will be difficult to reach the international market in only one language!
Statistically, more and more people are searching for products, services and partners via the Internet, and they will find it many times more comfortable to find those products and services in their familiar native language. myself.
Therefore, it can be said that choosing the website translation method is one of the most effective and cost-effective ways to market products and services to reach the international market. Website translation is a strong service IDICHTHUAT are implemented every day, from e-commerce, IT, telecommunications, tourism, pharmaceutical, financial and securities websites to simple product introduction websites programmed in many different languages.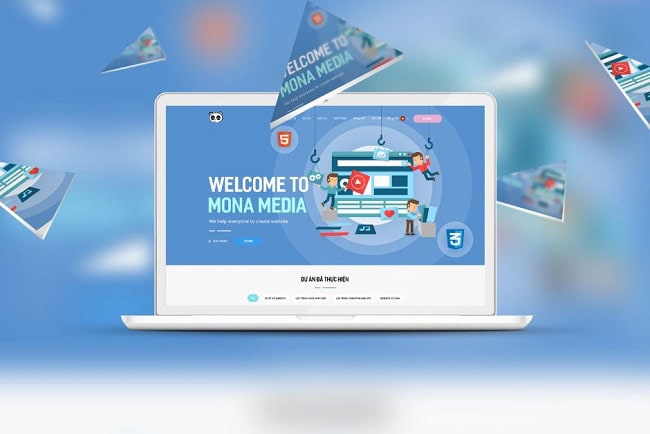 As a professional website translation company, our package website localization service IDICHTHUAT includes the following steps:
1. Extract and translate all text parts of the website such as content, title, description, keywords etc
2. Upload translated content to the website through the admin page
3. In addition, we also provide additional services of managing and optimizing translated website content (SEO) to improve the website's ranking on search engines to bring more development opportunities for customers. your goods.
With 10 years of experience in the translation industry and experienced many different website translation projects. IDICHTHUAT proud to be the leading prestigious partner of government organizations, departments and leading financial groups in Vietnam.
WEBSITE TRANSLATION PROCESS
1. Analysis of translation website:
After receiving the website to be translated, the project management staff researches the specificity of the website, the deadline for completion, the glossary, the customer's requirements etc. .
2. Make a plan for website translation:
The project staff prepares the implementation plan and hands it over to a translation and proofreading team that meets the specialization, quality requirements and schedule of the project to be translated.
3. Website translation:
Translators agree on specialized terminology in the document and conduct translation.
4. Editing website:
After the translation is completed, the translators will hand it over to the staff to revise, edit and standardize the website
5. Proofread and present the translation:
After completing the translation and proofreading, the translation team leader conducts final proofreading and formatting of the document to transfer the complete translation to the project staff.
6. Check the website:
The project staff will receive the translation from the translation team leader and check the website for the last time, if there are any errors, they will immediately transfer it to the translation team leader for correction.
7. Handing over the website:
Project staff deliver completed documents to customers on time and agreed delivery method.
8. Edit website as required:
If the customer detects that the website translation has errors or needs to be supplemented, the project staff is responsible for receiving the customer's feedback and requests and making timely corrections.
Readers and customers are two important factors to decide the second language you choose for your website, the language on the website is very concise, easy to understand, and instructive for all languages. Understanding that, we always bring satisfaction to customers and successful language transfer will bring tangible and intangible effects to the promotion and introduction of products and services of the business.
Special, Our company also provides translation services for Conferences, Seminars, Carbin translations, commercial negotiations, factory translations, project interpretation, telephonic interpretation... With the diversity languages, a team of professional translators and interpreters, we believe that we can meet all your documents and document translation needs.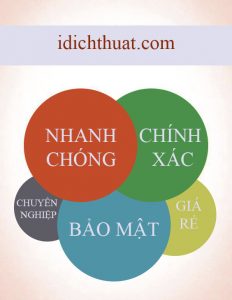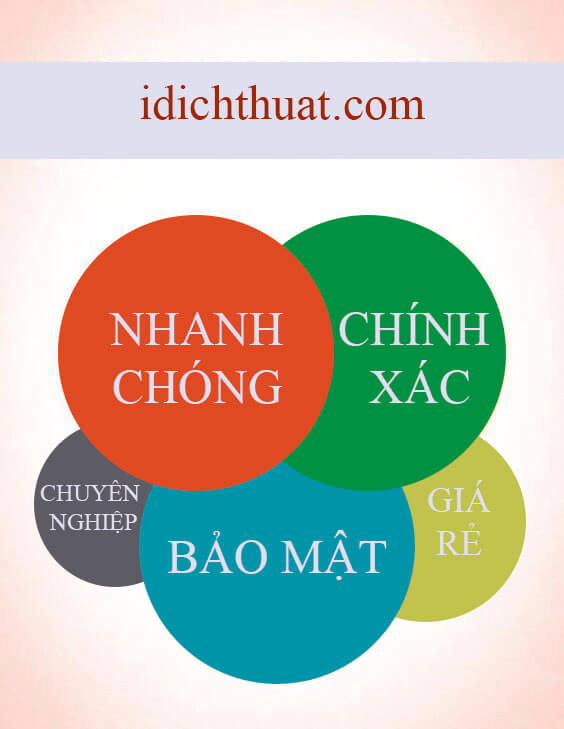 We are ready to receive documents and free consultation 24/7 for customers, so do not hesitate to contact Idichthuat for quick information and quotes.
See More Other Articles:
Translation company Idichthuat
3 Challenges When Translating Professional Websites
Website translation plays an important role in the global marketing campaigns of any international brand. However, translating a web page is not as easy as translating a marketing document. There are (at least) 3 notable challenges that any business or organization faces when translating and localizing its website.
Text translation
It's especially important to keep your website's content simple when you're targeting an international audience. It's a trend that people will scan documents online and try to find the information they need as quickly as possible.
Words in certain languages ​​are considerably longer. This extra length can lead to poor legibility and can also damage the layout as it can cause unexpected crashes in the text flow.
In addition to the distinct characteristics of characters in different languages, it is also worth considering that certain acronyms do not exist in some languages ​​and require full writing, which means that they will occupy larger space.
You also need to pay attention to the number format, date, postal code, or sentence structure. Make sure they are inconsistent formats.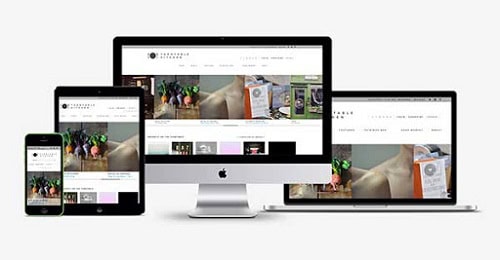 Cultural adaptation
Cultural adaptation needs to be considered not only in text but also in graphics and images. In general, neutral language that avoids specific cultural and country references is preferred. However, this does not mean that you can ignore cultural references because your goal is to communicate with the target market in their own way.
And similar to text, an image can have different meanings in different cultures. In this case, working with a local transcreator will help you a lot in achieving your goal.
Design problem
Design problems are directly related to the features of a given language. As mentioned, differences in text length can affect the layout of the entire website. Text reading direction should also be considered.
For example, English reads from left to right so it makes sense to have menus arranged vertically on the left side of the web. However, when rendered in a language that reads right-to-left, the design should be altered to adapt well.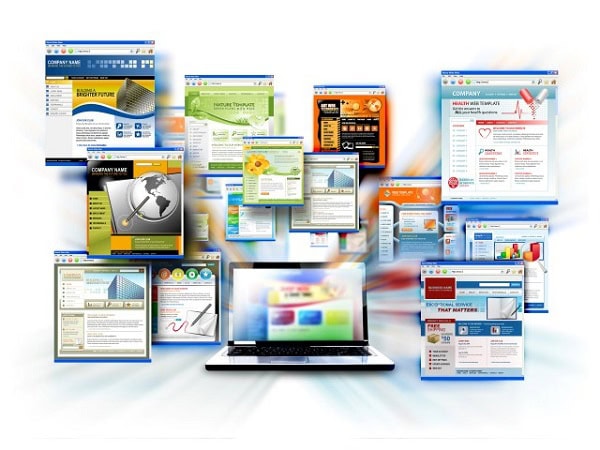 With a team of experienced translators and a deep understanding of website translation. Idichthuat ensure to bring you the best website translation services today. Contact us for more information.