Website is a channel to spread and advertise information, products and services of businesses to target customers. To be able to seize the opportunity to access the international market, website translation into another language is extremely necessary. However, not all businesses can afford to do the entire language conversion process for their website by themselves. Therefore, you need to find a translation unit that suits your needs.
Present, Idichthuat provide customers with service Translate the entire multilingual website Professional - Quality - Prestigious. Let's find out right through the following article.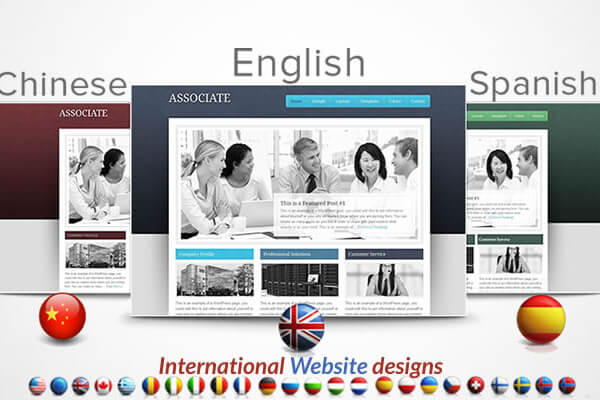 Why Translate The Entire Multilingual Website?
Communication channels have many different types of Websites such as: Website to introduce and promote products and services, Website for e-commerce activities, Website for news, classifieds, entertainment information channel... Each Website will have its own content, providing different information. A business, individual, or store can still own many Websites for each service or product to expand the market.
Website can be considered as an indispensable tool in the promotion activities of every business. Focusing on the form and content of the website will help businesses create an exclusive image, bringing many great benefits that businesses cannot deny.
The new presence on the Website creates opportunities to interact with customers at any time, anywhere and at any time, to introduce services vividly, to increase sales of products and goods.
Along with the globalization of the world economy, the website of each business and individual will certainly receive more potential customers and new partners from many different countries and territories.
This is an effective tool for implementing PR or Marketing campaigns. Similarly, with foreign partners, finding information through their Website also becomes easier, faster and more effective to be able to capture the necessary information of partners, products and services that they need. they are providing… before going to long term cooperation.
Therefore, translating the entire multilingual website is extremely important.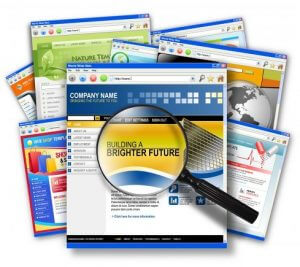 3 Challenges When Translating Professional Websites
Website translation plays an important role in the global marketing campaigns of any international brand. However, translating a website is not as easy as translating a marketing document. 3 notable challenges that any business or organization faces when translating and localizing their website.
1. Text translation
It is especially important to keep the content of your website simple when targeting an international audience. It's a trend that people will scan documents online and try to find the information they need as quickly as possible.
Some words when transliterated will become many words. This extra length can lead to poor legibility and ruin the full-text layout. In addition, certain acronyms do not exist in some languages ​​and require full writing. Which means they will take up more space.
You also need to pay attention to the number format, date, postal code, or sentence structure. Make sure they are inconsistent formats.
2. Cultural adaptation
Cultural adaptation needs to be considered not only in text but also in graphics and images. In general, neutral language avoids specific cultural and country references. However, this does not mean that you can ignore cultural references because your goal is to communicate with the target market on their own terms.
And similar to text, an image can have different meanings in different cultures. In this case, working with a local transcreator will help you a lot in achieving your goal.
3. Design Issues
Design problems are directly related to the features of a given language. As mentioned, differences in text length can affect the layout of the entire website. Therefore, you need to consider the text reading direction of the translated content.
For example, English is read from left to right, the menu is usually designed vertically on the right side of the web. However, when translating to a right-to-left language, the design should be changed to better adapt.
To solve these challenges, you need to find a professional translation service provider for your website.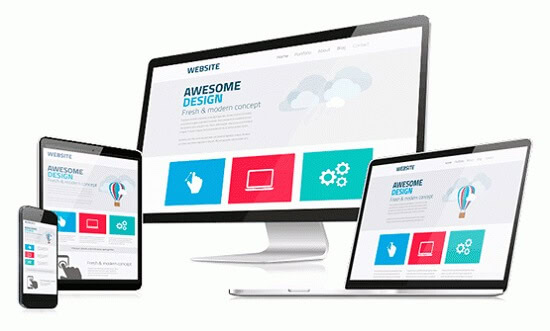 Idichthuat – Prestigious – Professional Website Translation Service
For many years, Idichthuat was honored to indirectly act as a bridge for many domestic and foreign businesses to cooperate with each other through the process of translating their Website. The translation team has many years of translation experience and is directly working in many industries. Thanks to that, we can translate documents and information from different areas on the Website as follows:
Translation of information from domestic and foreign websites.

Translate documents from different sources to post on the website.

Translate Vietnamese website content into English, Korean, Japanese… and vice versa.
IDICHTHUAT proud to be the most prestigious website translation partner in Vietnam. Currently, we have been implementing many website translation projects in different fields such as: e-commerce, IT, telecommunications, tourism, pharmaceuticals, finance and securities... and in many languages. different.
As a professional website translation company, our package website localization service IDICHTHUAT includes the following steps:
1. Extract and translate all the text of the website such as content, title, description, keywords...
2. Upload translated content to the website through the admin page.
3. In addition, we also provide services to manage and optimize the translated website content (SEO) to improve the ranking of the website. website on search engines. Thereby bringing more development opportunities for its customers.
With 10 years of experience in the translation industry and many different projects, IDICHTHUAT proud to be the leading prestigious partner of government organizations, departments and leading financial groups in Vietnam.
Multilingual Website Translation Process
1. Analysis of translation website
After receiving the website to be translated, the research project manager:
The specialization of the website

Deadline

Glossary of terms

Customer requirements

Then select the translation team and allocate the appropriate time for each project.
2. Make a plan to translate the website
The project staff plan the implementation and hand it over to a translation and proofreading team that meets the specialization, quality requirements and translation schedule.
3. Website translation
Translators agree on specialized terminology in the document and conduct translation.
4. Website editing
After the translation is completed, the translators will transfer it to the editing staff to unify, edit and standardize the website.
5. Proofread and present translations
After completing the translation and proofreading, the translation team leader conducts final proofreading and formatting of the document to transfer the complete translation to the project staff.
6. Check the website
The project staff will receive the translation from the translation team leader and check the website for the last time, if there are any errors, they will immediately transfer it to the translation team leader for correction.
7. Handing over the website
Project staff deliver completed documents to customers on time and agreed delivery method.
8. Edit website as required
If the customer detects that the website translation has errors or needs to be added, the project staff is responsible for receiving the customer's feedback and requests and making timely corrections.
Readers and customers are two important factors to decide the second language you choose for your website. The language on the website is very concise, easy to understand and instructive for all languages.
With a team of experienced translators and in-depth knowledge of website translation. Idichthuat Guaranteed to bring you services website translation best today. Contact us for more information.
See More Services Specialized Translation Other:
Translation of Cultural and Historical Documents
Literary Translation – Book Translation