Are you looking for a service Notarized Italian translation? You want to get the most accurate and quality notarized translation. Idichthuat proud to be a supplier Italian notarized translation service quickly, accurately with the best cost on the market.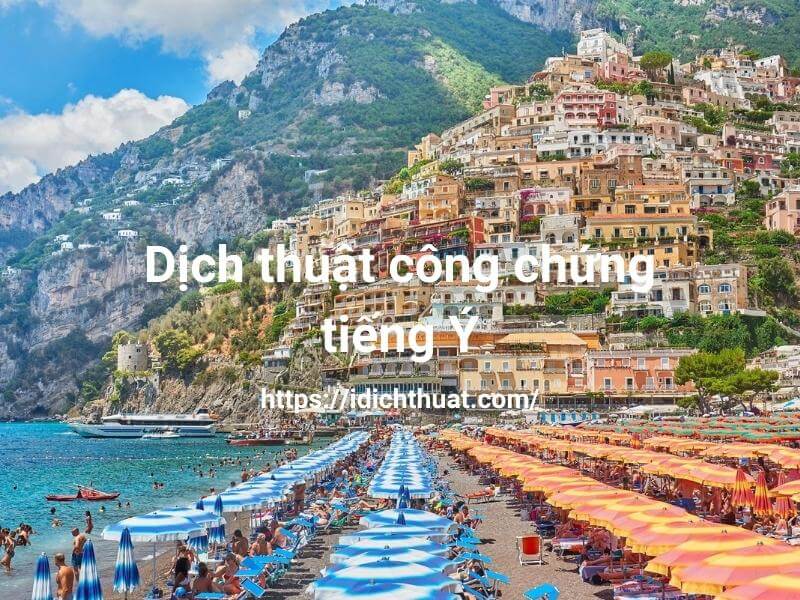 See more articles:
1
What is Italian Notarized Translation?
Italian belongs to the Roman group with a Tuscan accent. More specifically, it was someone who lived in Firenze City. It is the language that most closely resembles Latin as well as the other languages. It is considered a relatively easy language to write. However, speaking and pronunciation skill are more difficult than Vietnamese.
In fact, Italian notarized translation is the conversion of languages from Italian to Vietnamese or many other languages and vice versa. A satisfactory Italian translation document must not only be accurate in terms of words and grammar, but also ensure the semantic nuances of the target language's culture. Therefore, translators understand clearly the cultural characteristics of this language.
2
Why Do You Need Notarized Italian Translation?
In Europe, Italian translation services are well -known for every business. According to Babbel magazine, there are about 63 million native speakers of Italian in the world. Most of them live in Italy or Switzerland. It is also the official and co-official language of San Mario, Vatican City, Croatia, Slovenia.
In addition to those official regions, Italian is also spoken not only in many countries but also outside Europe such as Australia, UK, USA. Although most of these countries speak English, Italian is also widely used.
Currently, businesses in Italy are looking for new investment markets. In which, Vietnam is no exception to become a partner of Italy. With abundant resources, opening up many opportunities for trade cooperation, Vietnam - Italy quickly established a bilateral relationship. Therefore, The demand for communication as well as integration becomes necessary. At this time, notarized Italian translation plays the most important role.
Because of the entry and cooperation with the Italians, our country also needs to learn their language to understand and approach to expand the market. Thereby it brings profits as well as great strides for economic development.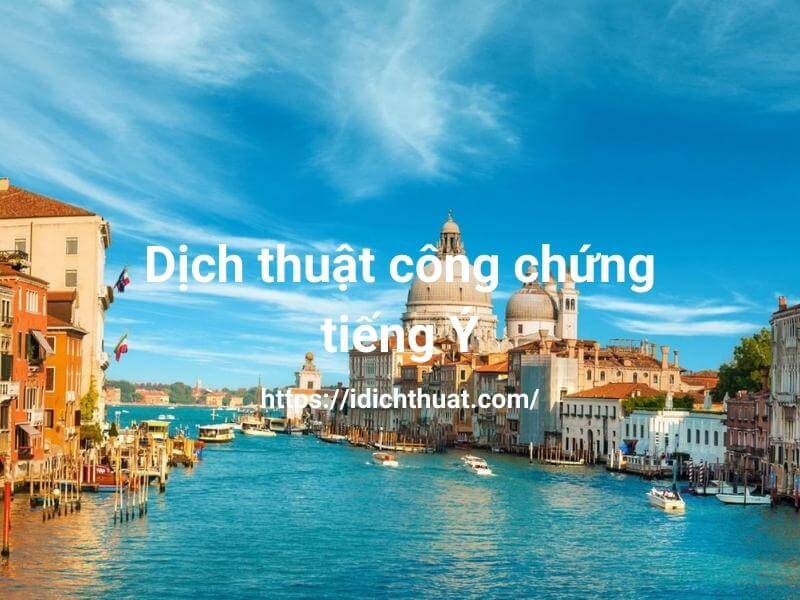 3
What Documents Are Included In Italian Notarized Translation?
Notarized Italian translation covers many diverse fields. This includes specialties such as:
Notarized translation of passports, certificates, ...

Translation of tax returns, contract tables, etc.

Translation of certifications, certificates, identity documents, etc.

Medical and pharmaceutical translation.

Translation specialized in science, mechanics, electricity.

Commercial and economic translation.

Translation specialized in finance, biology….
4
Idichthuat- Today's Top Quality Italian Notarized Translation Unit
Currently, there are many translation centers appearing. This has helped businesses to partially solve the language barrier problem in economic cooperation. However, there are too many facilities that make it easy for newbies to be confused when choosing. Especially when you do not understand this field, it is very likely that you will end up in a place that is not reputable.
If you still can't find a quality place, consider checking it out Idichthuat. This is the most reliable translation company today. With many years of operation in the field of notarized Italian translation, the facility is committed to giving you the best quality service.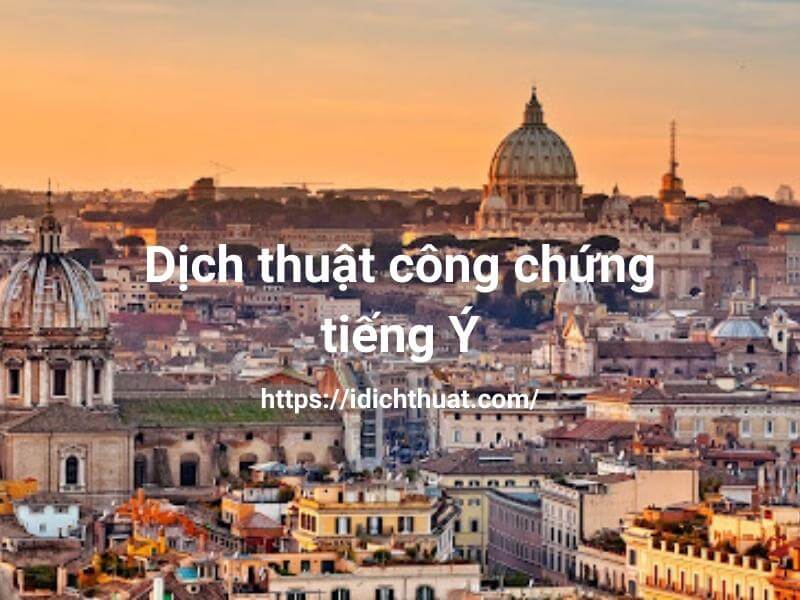 Professional Italian Notarized Translation Team
Idichthuat owns professionals with many years of experience in the profession. They have the capacity to help you deal with Italian documents from easy to difficult. With a professional working style, we are sure that our enthusiasm will make you satisfied.
Translation Process Meets International Standards
Idichthuat always follow the correct translation process in all stages. This helps to ensure the accuracy of each translation. From document analysis, translation research, document formatting, etc., all are carefully adjusted by experts.
Moreover, each translation will be strictly censored by leading industry experts. Confidentiality is also our concern and the best guarantee for you.
Commitment To Complete On Time
Idichthuat After signing the contract, quote, we will carry out the work. Commit that you come to the most perfect translation in the shortest time. So you are completely assured of the time, as well as the project progress.
Through this article, I hope you get information about Notarized Italian translation. Please contact Idichthuat for free consultation support and get the best Italian translation quote on the market today.