Notarized French translation is a job that is growing in popularity. This is an area that many people are interested in these days.
If you are learning about Notarized French translation, do not miss the following post. We believe, you will find yourself a professional French translation company . Follow us for detailed information!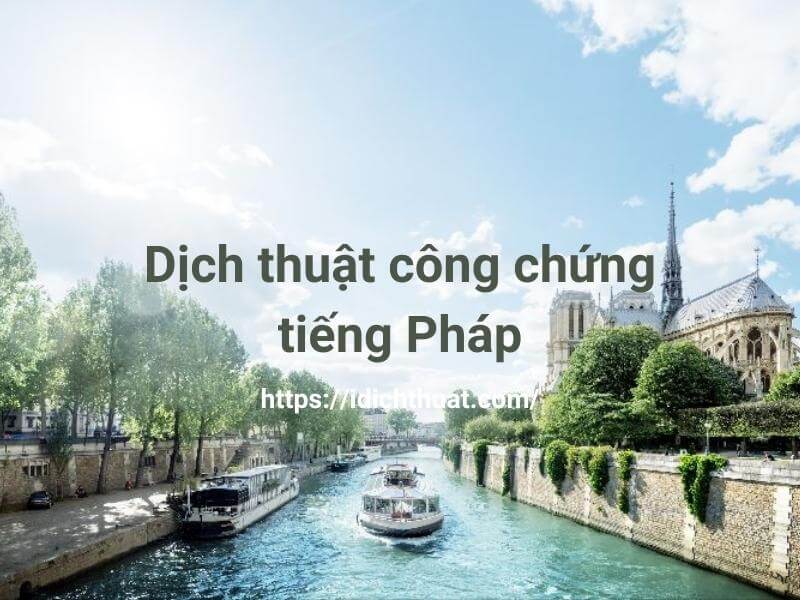 See more posts:
1
What is Notarized French Translation?
French is the official language of 29 countries. Currently, this language is spoken in more than 70 countries. This shows that this is a fairly common and widely used language.
Accordingly, Notarized French translation is the work of converting the language from French to Vietnamese or vice versa. With the current speed of globalizing economic development, this service becomes more and more necessary.
In fact, the fields of trade between countries are quite diverse. Every individual, firm, and enterprise in every industry must interact and exchange information. There is no exception in the case of the French language. Notarized French translation is required for the legalization of documents. From here, individuals and businesses will continue to use the translation to perform the next work serving their main purpose.
2
Why is Notarized French Translation Required?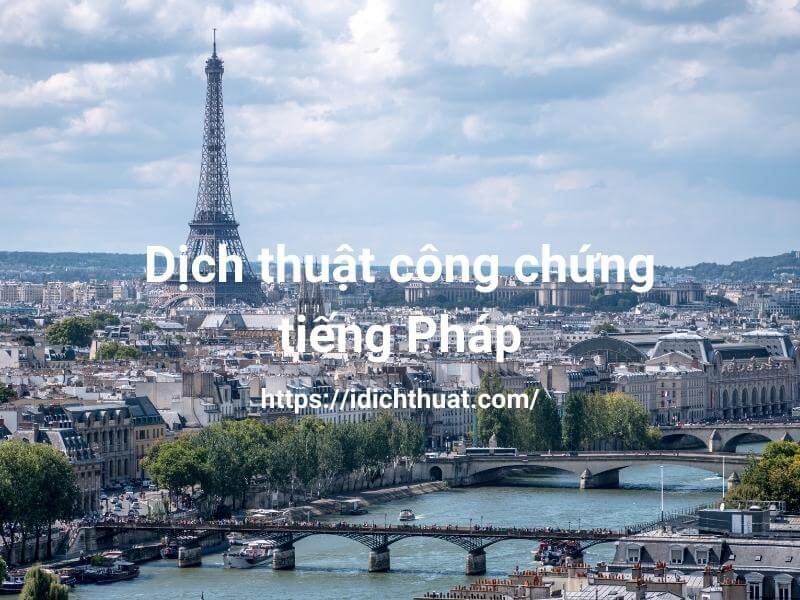 The dynamic economic relationship of France and Vietnam is multifaceted. Bilateral trade and investment flourished. France became the 15th exporter to Vietnam and holds a particularly important position in the pharmaceutical and aviation markets.
In addition, France is the European country with the largest investment in Vietnam. And is the third bilateral donor for our country. Besides, France also supports our country in many other aspects. Especially in terms of economics. On the other hand, there are other sectors such as infrastructure, transport, industry and health.
Not only that, the French economy has a great influence on the world stage. It is the fifth largest exporter and producer of goods internationally. Currently, France is attracting the most foreign direct investment, ranking second among OECD countries (Organization for Economic Cooperation and Development with 20 members: Canada, the United States and Western European countries). In addition, the country is considered as central in promoting deeper integration of the European Union.
From that, it is enough to see the importance of Notarized French translation. This is an urgent need for every individual and business.
3
Idichthuat Providing Quality Notarized French Translation Service
Idichthuat Proud to be a Prestigious notarized French translation service supplier Prestigious French . If you still have not found a reliable place to cooperate, consider the above agency.
We believe that the following outstanding advantages will make you more satisfied and trust Idichthuat when cooperating.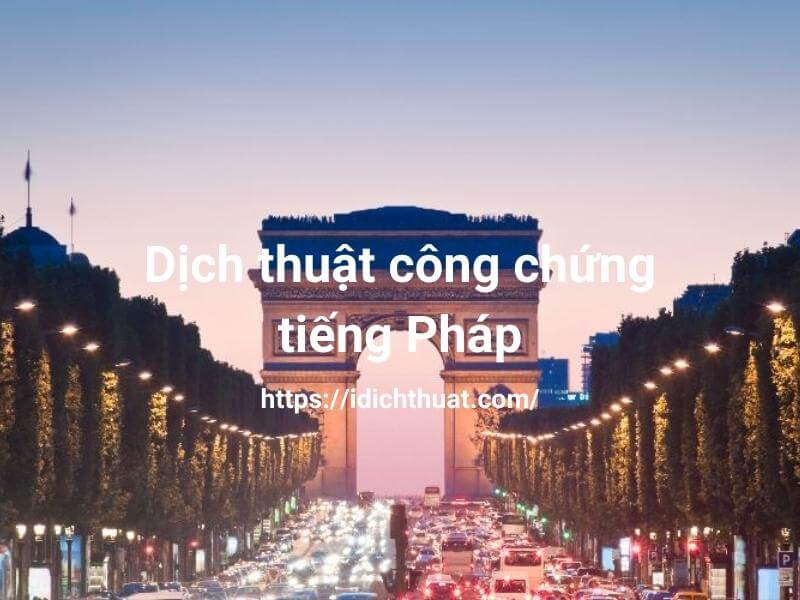 Team of Highly Qualified Translators
Team French Translators Team French of Idichthuat All have more than 3 years of working experience in the host country. They are the leading bachelors, masters and doctorates in languages ​​of prestigious universities at home and abroad. With professionalism and dedication to the profession, they always guarantee you the best possible translation.
Translation Process Ensures Quality Standards
Moreover, Idichthuat always adheres to quality standard translation processes. All important documents and papers are signed and certified at the judicial office. According to the form will be in accordance with the law, in terms of foreign language ability, we are committed to standardization.
The translator has many years of experience and has the ability to improvise with many different translations. So they can handle your documents well, ensuring that the content and form of translation is the most accurate.
+ See more: What is Notarized Translation??
100% Reliability and Confidentiality
In some translation places, there is a situation of leaking customer personal information. Selling and buying other people's private information is nothing to us anymore. Anticipating these incidents as well as understanding the concerns of most customers, Idichthuat suggested several remedial measures.
In fact, we always ensure information for customers by destroying your documents after completing the contract. All issues will be handed over to you 100%, we will no longer retain any information about the client's translation. Above all, your personal information will be stored privately in the customer file. We commit that the information will not be exposed for any reason.
Through this post, you also understand the issues about Notarized French translation. Please contact Idichthuat for free consultation support and receive the best notarized French translation quote on the market .