In the current era of globalization, the interaction on economic, cultural, and political issues between countries is taking place more and more deeply. In order for these relationships to develop well without encountering cultural, linguistic, or geographical differences, there needs to be a norm that is universal and widely recognized around the world. The ISO standard was born to standardize processes and quality requirements to improve customer satisfaction and serve as a reliable measure of quality in the international arena.
ISO stands for International Organization for Standardization. International Organization for Standardization. This organization is a confederation of National Standards Organizations (163 members, including Vietnam) working to promote the development of production, trade and communication in business organizations worldwide. through common quality standards.
Built on worldwide consensus, ISO standards help break down barriers to international trade. This is the key for Vietnam's goods and services to gradually enter the international trade market. However, with the continuous updating of standards, the current problem is how to approach new standards related to technology development, international exchange of goods and services.
Because most of the current ISO documents are written in international languages ​​and the documents translated into Vietnamese are mostly still not updated.
+ Note: Things to Note When Hiring Translation Services Vụ
Being sensitive to the above challenges, idichthuat Stay ahead of changes in ISO documentation by offering services đưa ISO Certification translation. Owning a team of experienced translators in different industries, capable of multi-language translation in 58 industries. Idichthuat has successfully translated ISO documents according to the following sets of standards:
(Some basic ISO documents)
- Quality management system ISO 9000 (including ISO 9000, ISO 9001, ISO 9004…
- Environmental management system ISO 14000 (including ISO 14001, ISO 14004…
– Food safety management system ISO 22000 (including ISO 22000, ISO 22002, ISO 22003, ISO 22004, ISO 22005, ISO 22006…)
- Managing food safety system audits ISO / TS 22003: 2007
– Common standards for the activities of the inspection body ISO / IEC 17020: 2012
– Standard system for certification bodies ISO / IEC 17021: 2006
– Automotive technical standard system ISO / TS 16949
– Medical laboratory management system ISO 15189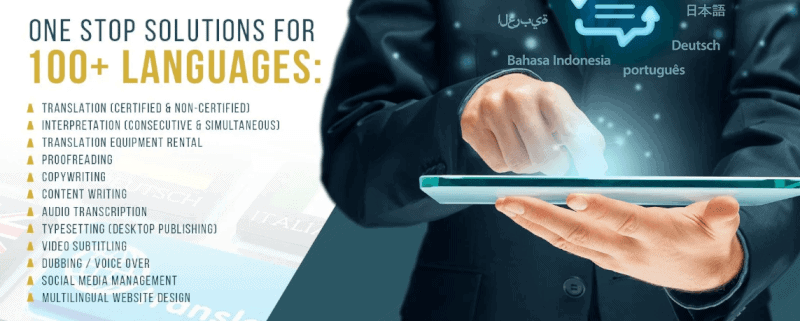 Translations of the production process of idichthuat always meet all customer technical language requirements. To achieve that, idichthuat supported, collaborated with professional translators, selected based on their language ability and knowledge of the specific content to be translated – all of whom are experienced engineers. practice in joint ventures with foreign countries. That advantage has helped ISO translation become a strength of idichthuat and help customers get ISO translations accurate - quick - confidential - saving Best.
See Further Articles:
Accurate and fast customs document translation
Professional financial statement translation
Accurate and professional translation of student documents
Translation company Idichthuat