Health Care Services - Medical - Nursing
Idichthuat provides accurate healthcare translation and professional health interpretation solutions by certified medical translators and interpreters to hospitals, medical clinics, pharmacies, doctors' offices , nursing facilities and medical institutions in more than 100 languages.
Are you looking to translate COVID-19 announcements, accurate medical news, and to avoid misinformation and health assessment forms with quality and language barriers between Vietnamese with global languages. We are committed to providing certified quality emergency translation and interpretation services to the medical industry.
Simply drag and drop your COVID-19 documents into our online portal to get an instant quote or call us to schedule an appointment. Once approved by you, we will start translating immediately using professionally trained healthcare translators.
We are able to turn around accurate COVID-19 documents at lightning speed; for long documents such as research records, diagnoses, etc. they are available with the time of day depending on your requirements.
Note: Oil and Gas Specialized Translation
Accurate healthcare translation
As a professional translation company, we provide fast, accurate healthcare translation services with translation solutions, healthcare interpretation in more than 100 languages, including hospital translations. , doctor's office translation, emergency room interpretation, medical document localization.
We pride ourselves on having a large team of certified medical translators and expert medical interpreters working around the clock to ensure our clients have their healthcare documents translated with high quality. Accurate with fast, timely and guaranteed speed.
Idichthuat has one of the largest multilingual healthcare glossaries available, allowing our language teams to ensure your health-related terms and phrases are translated consistently across documents. Whether. Idichthuat customer support on all types of medical document formats like PDF, MS Word, Excel, PowerPoint, XML, MP3 and more.
Note: Film; Video Clip; Subtitle; Voiceover Translation
Translation solutions specialized in healthcare
Do you need to translate patient health report forms, notification results records, immunization records, physical examination reports or health risk assessment forms? These records require absolute accuracy, misrepresenting the patient's health status affects a lot of associated risks for the patient and the professional reputation of the doctor as well as the quality team. work of the hospital organization.
We translate all kinds of health forms with accuracy and speed, helping doctors to be ready for difficult health cases. Many forms of health are available in scanned files or in PDF or specialized medical record formats, adding complexity to the translation process.
However, we have always had the solution to develop a highly automated workflow to extract the health form content and then format the translated results to reflect the source document layout. To learn more about translation solutions and receive a quote for specialized medical translation, please click here.
Note: Translation services – content editing according to SEO standards (updating content for the web)
Digital healthcare translation service
Healthcare delivery is in the midst of a massive digital transformation. Hospitals are going beyond electronic health records and telemedicine to create seamless, paperless, mobile and connected information systems for patients, physicians and clinicians.
These changes require technological innovation in all areas of healthcare including translation automation as it must provide the highest quality translation and interpretation services to humans, every time. and anywhere, on all devices.
This is why you need Idichthuat, a state-of-the-art healthcare translation service with medical language expertise, industry-leading technology, and in-depth knowledge of healthcare law and best practices to provide care communication. Accurate and effective multilingual healthcare when you need it. To learn more about our digital medical translation solutions, please click here.
Note: Reliable, Professional and Cheap Portuguese Translation
Translation of modern healthcare technology products
Social distancing has fundamentally changed the way business is conducted for many industries, and healthcare is no exception. The post-Coronavirus world has accelerated the development of multi-dimensional technology products and information solutions for all patient care services.
Patients and healthcare providers globally are increasingly accepting technology products as part of standard or even preferred medical service practice for a wide range of patient care needs. multiply. Idichthuat is a leader in providing professional modern healthcare technology product translation for virtual medicine websites, telemedicine technology, video diagnostics and distance learning solutions to customers. Our healthcare can scale operations.
Modern healthcare translation
Industry 4.0 means that more and more healthcare organizations, such as hospitals and home care agencies, are in need of quality timely translation solutions with 24-hour information availability. /7 to provide language services when and where businesses need them. Supported by massive translation methods, Idichthuat available to meet these new healthcare translation requirements.
Cloud-based translation solutions Idichthuat Harness the power of technology across the full spectrum of digital devices and our hyper-connected network of linguists to connect them directly with healthcare professionals.
Intermediate linguists spread across our countries are ready with languages ​​that provide high-quality translation services to people, anytime and anywhere, using a platform-based translation model. cloud computing platform.
Translation management technology Idichthuat automatically track location, assign translators/interpreters, quality assurance, invoicing and payments to deliver a seamless customer experience.
Note: Sample Transcript Translation English, Chinese, Japanese, Korean, German, Russian
Translation of medical records
Idichthuat provides translation services for medical documents and, importantly, accurate medical records for treatments, health care directives or physician orders for life-sustaining treatment. And legal terminology with precision across languages.
With a huge impact on health, life and secure healthcare treatments just sharing similar content, cloud-based translation memory system Idichthuat enables our customers to leverage existing translations in real time to save on localization costs and improve language consistency.
In addition to translating health care directives, Idichthuat enables our customers to store and manage multilingual medical documents using our digital bookshelf in the cloud for easy search and on-demand reference.
Translation of medical records for hospitals and medical institutions
Medical specialization is often an inconvenient, burdensome, but necessary measure that hospitals and medical clinics must take to ensure quality patient care. Indeed, outdated medical interpretation services were difficult to schedule and coordinate, while at the time very expensive.
This is why you need Idichthuat. We have simplified medical interpretation services for healthcare organizations using an online model. With Idichthuat, scheduling your next medical interpreter appointment is as easy as booking a hotel room.
Simply specify the language and time, and our professional certified medical interpreters are available over the phone (OTP) or onsite. To learn about medical interpretation solutions Idichthuat, please click here.
Note: Top 05 Prestigious German Translation Company in Ho Chi Minh City
Professional medical insurance translation
Health care plans and insurance policies that involve large amounts of documents must be accurately translated into languages ​​to ensure agreement with policyholders whose mother tongue is not a native language. He also complies with local health care laws.
Idichthuat is a leader in insurance translation services. We have a large team of professional translators and subject matter experts who understand both medical and financial terminology to provide the most accurate health insurance translations in all languages. main. Simply drag and drop your health insurance documents into our online portal to get an instant translation quote.
Once you confirm, our pre-approved healthcare linguists will start translating immediately. Just download your translation files with the click of a button. Idichthuat provides exceptional multilingual insurance translation services for some of the world's leading health insurance companies.
We translate wellness instructional videos into 100 languages
Idichthuat provides fast and professional healthcare translation services in all European, Asian and Latin American languages, as well as most African languages.
We have localization experience, best in class processes, subject expertise and cutting-edge language technology to ensure all of your health content is translated with technical accuracy. Highest technical and linguistic accuracy:
Arabic (AR) Chinese, Simplified (ZS) Czech (CS) Danish (DA) Dutch (NL) English (EN) English, English (UE) Finnish (FI) ) French (FR) German (DE) Italian (IT) Japanese (IT) JA) Korean (KO) Norwegian (NO) Polish (PL) Portuguese, Brazilian (PB) Russian (RU) Spain (ES) Sweden (SV) Thailand (TH) Vietnam (VI).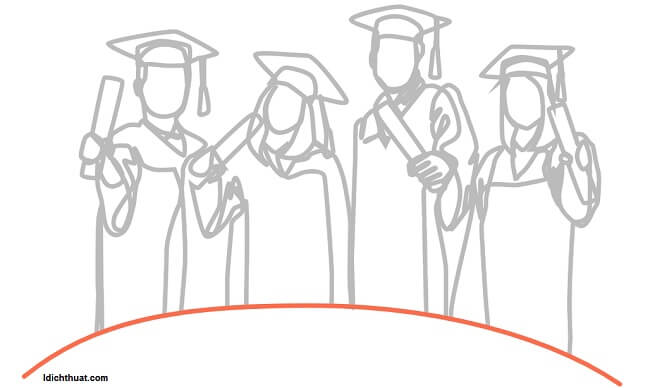 Health is an indispensable part of human social life. Medical information is always of interest to everyone, especially doctors, professors, doctors, nurses.. who are working, dedicating and serving patients.
Documents in the medical field are inherently in a separate, complex specialized field, causing many difficulties for readers, so the translation of documents in this field requires more than just excellent accuracy. but also a thorough understanding of the translator's expertise, methods, words, and expressions.
Translating medical documents is like administering anesthetic to patients before they undergo surgery, even a small mistake can lead to extremely serious consequences.
Safety here completely depends on the information conveyed with correct content, clear and easy to understand so that readers and inquirers can correctly understand such information. Ensuring safety in medical document translation is key to ensuring patient safety is not in danger.
Medical literature includes:
- Documents related to nutrition and health
- Research, monitor and detect diseases.
- Documentation for the use of medical equipment
– Documentation of medical records, prescriptions, instructions for drug use
- Medical treatment documents for many individuals, medical organizations, pharmaceutical enterprises, hospitals...
– Video clip analysis, explanation guide… about methods of cure, disease treatment.
Fast - professional medical translation
Medical translation is very important and relevant not only for those who are planning treatment abroad, but also for those going to work in another country for work or study. These documents are very important. important because it greatly affects the success of a treatment.
Many patients with special operations have to go to more developed countries such as Singapore, USA, Japan or Australia for definitive treatment. Therefore, the need to translate medical records is very important and needs very high accuracy.
IDICHTHUAT We are proud to be the leading unit in the medical document translation industry with a team of direct translators who are doctors who have been operating in leading large hospitals in Vietnam such as Bach Mai Hospital, National Hospital of Vietnam. Dolife Hospital,.. We will bring back to customers who are in dire need of a translation into other languages ​​a translation that is "with the heart".
The importance of medical-medical translation
Regardless of the type of document that needs to be translated, it is important to make medical translations professional – accurate, because patients' lives depend on these documents. If a translator makes an error in the translation of medical history, the doctor may prescribe the wrong treatment. An expert in translating medical documents and medical records needs the skills required of a doctor to understand how big the impact can be.
Therefore, you cannot put your trust in a company or a translator that only knows the language, knows the language and understands the basics. To solve your anxiety IDICHTHUAT has a team of doctors and translators leading in the medical and medical industries to benefit patients in particular and the people of Vietnam in general.
Why should you choose to translate your medical documents? IDICHTHUAT?
Experienced staff.:Translation of medical documents in our company is performed by highly qualified translators with expertise in the profession.

Affordable cost: Medical translation prices are charged separately depending on scope of work and language.

We understand how important medical translation can be, so we strive to fulfill your orders as soon as possible.
Our medical translation documents:
Translate medical reports of doctors, reference hospitals, tests, certificates, referrals.

Translate prescriptions, drug summaries, instructions.

Translate scientific reports and articles.

Translation of medical research documents.

Translation of documents on medical devices, quality certificates, pharmaceutical product licenses, drug tests.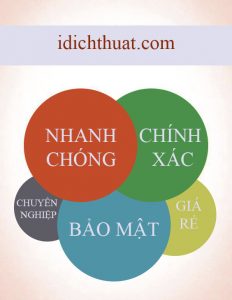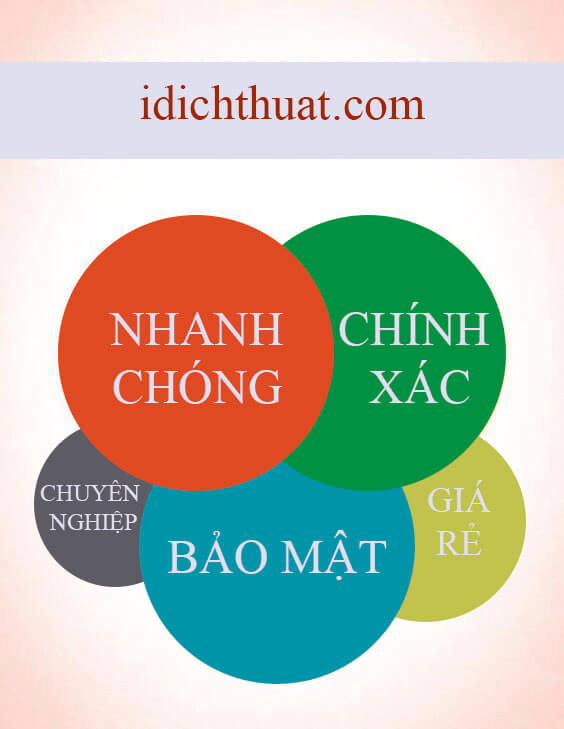 During more than 6 years working in this field, Idichthuat has gathered as well as cultivated more experience to be able to complete the translations quickly and accurately. Team of editors and collaborators of Idichthuat always have to pass rigorous and regular tests to promptly supplement and update knowledge.
In addition, the team of translators are also highly qualified people, and thousands of collaborators are professors, doctors, pharmacists, etc., who have extensive experience working at medical research institutes and institutes scientific research, as well as at major medical institutions. Therefore, the quality of the content of the translation is always refined so that it is easy to read - easy to understand while still sticking to the content of the original translation. We understand that our mission is to provide customers with standard translations on demand.
So please contact Idichthuat Contact us today for a quick and accurate service quote and consultation.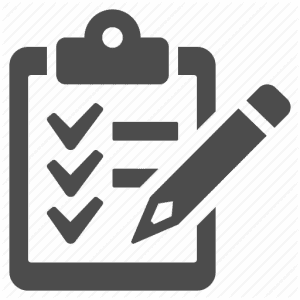 See Further Articles:
Contact us today for the fastest service quote and consultation.