Are you looking for a reputable unit for Portuguese notarized translation? Do you want to experience the best notarized translation service on the market? Idichthuat is proud to be the unit providing Portuguese notarized translation service quickly, accurately with the best cost on the market.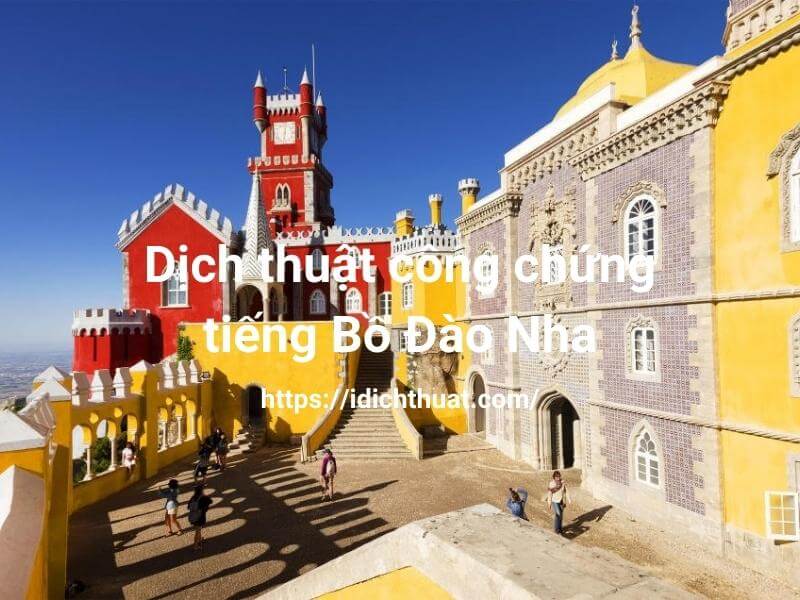 See more articles:
1
What is Portuguese Notarized Translation?
Portugal is located in southwestern Europe. This is a developed country and has the 19th highest standard of living in the world. Portugal's economy is changing dramatically. Portuguese is a Roman language spoken mainly in Angola, Brazil, Cape Verde, East Timor, Guine-Bisau, Equatorial Guinea, Portugal, special administrative region of Macao China,... and some former Portuguese colonies.
Portuguese notarized translation is simply understood as a translation service from Portuguese to Vietnamese or into many other languages and vice versa. This requires the translators to be fluent in the language as well as understand the culture of this country. From there, they can translate correctly compared to the original.
2
Why Portuguese Notarized Translation Needed?
Portugal is known as a famous country for its large vineyards, overflowing with fruit. Besides, the country is also the birthplace of wine bottles, the port city of Porto is romantic. Portugal is located in southern Europe, with Lisbon as its official capital. Here every year attracts many tourists because of many beautiful landscapes such as white limestone buildings, quiet slopes and famous landmarks, Belem works,...
Besides, Portugal has a developed economy, and Vietnam currently has many trade relations with this country. The number of people using Portuguese is also increasing day by day. Thanks to the above popularity, Vietnamese -Portugal cooperation increased sharply. This leads to the Portuguese notarized translation playing an important role in negotiating and conducting business projects.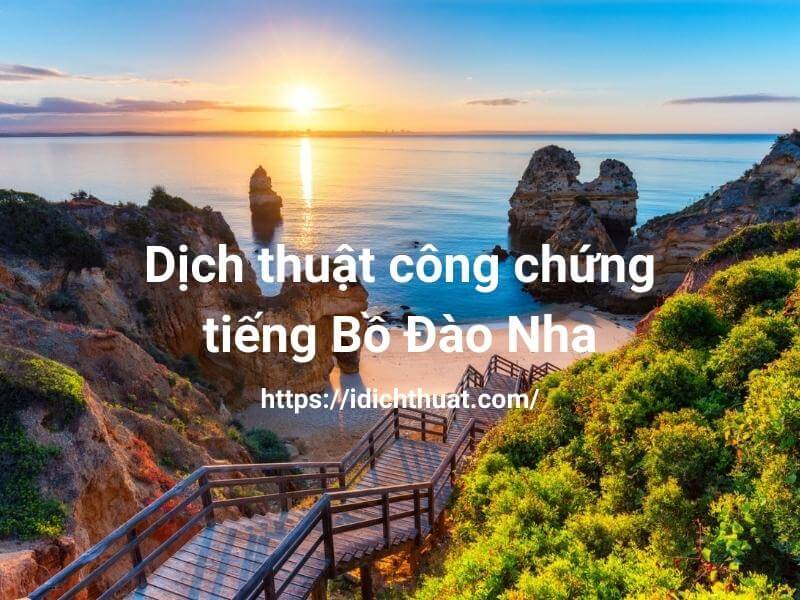 3
What Does Portuguese Notarized Translation Include?
Notarized Portuguese translation has many diverse industries. This includes specialties such as:
Translation of bid documents, business registration.

Translation services for tourism, health, banking and finance projects.

Professional football translation.

Fashion specialized translation.

Translation specialized in entertainment, education….
4
Idichthuat- Prestigious, Reliable Portuguese Notarized Translation Unit
If you are looking for a reputable quality translation center, Idichthuat is considered as a reliable partner. The unit has many years of experience in the field Portuguese Notarized translation.
Let's take a look at the outstanding advantages of Idichthuat, so that you can understand more about this unit and you will feel more secure when cooperating with the company for a long time.. .
Team of Professional Translators
Quality is the most concerned by customers when using the service. We understand your both needs and aspirations. Therefore, each Idichthuat specialist always applies their expertise to each project, ensuring that they provide the best quality translations.
Besides, the professional Portuguese translators are excellent bachelors, masters, and doctorates from prestigious domestic and foreign universities. With their professional capacity and working experience of over 3 years, they will give you the best Portuguese translation.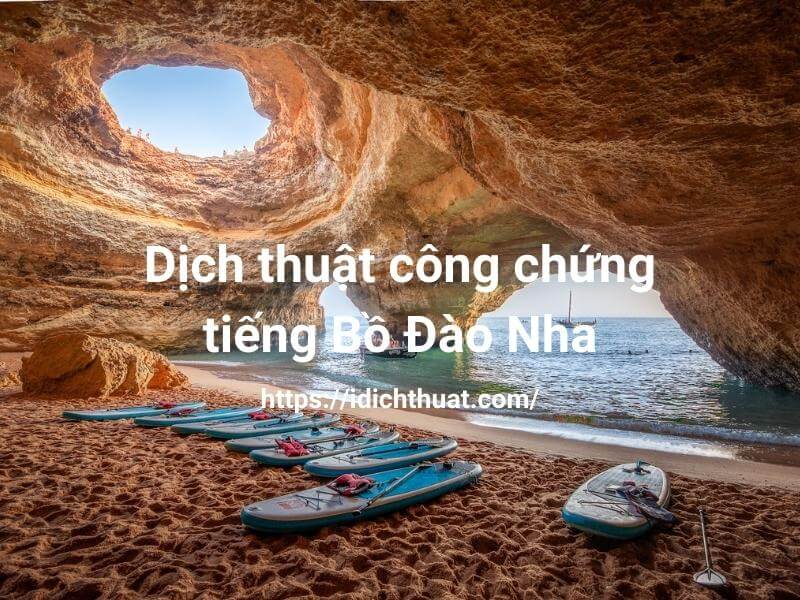 Quality Portuguese Translation Process
Idichthuat always meets the strict requirements of customers and follows the Portuguese translation process exactly. Translation quality is strictly censored. Therefore, the company guarantees that the content accuracy is up to 100%. Please trust, hand over documents to cooperate with us.
Reasonable Price, Deadline Guarantee
Once you have signed a contract with Idichthuat, the company will try to complete the best quality translation as quickly as possible. We stated that your project's progress is not affected by the notarized translation time.
With each different document, we will consider offering the most reasonable price depending on the type of specialization and the difficulty required by the customer. In the process of working, you can negotiate the price to reach the most successful agreement.
Through the above information information, you also know about Portuguese notarized translation services. Let's connect with Idichthuat for 24/7 free consultation support!