A medical record is a "legal document", documents related to the patient's treatment at a medical facility for a period of time. Or also understood in another way is a document or file that a doctor has recorded and saved during the process of receiving treatment for a patient. On the medical record, information related to the patient, such as name, address, occupation, arising and progressing, as well as the medical condition and the status of the initial diagnosis causes, is stored. In addition, the medical record is also a place where the doctor records the normal and abnormal manifestations that they have discovered during the examination and treatment of their patients.
Each patient will have a separate medical record, which shows the process of care, prescription, etc. These contents will help the work of diagnosis, treatment, prevention, scientific research and training achieve high results. . It also contributes to the assessment of the quality of treatment, the sense of responsibility and ability of medical staff, doctors, etc.
Medical records – medication records may include:
- Documentation of patient's medical record
- Reference documents for the medical records of all kinds of diseases upon request.
- Translation of prescriptions, test sheets, diagnosis...
- Minutes of consultation, preliminary treatment, written commitment, if any.
– Videos, clips of medical and medical references, diseases and treatment directions.
+ Note: Factors Affecting Translation Price
Each of us knows that saving lives is just as important as putting out fires. Information related to the symptoms or treatment of each patient is extremely important to those in the medical profession, directly the doctors who treat that patient.
Not only that, along with the development of medicine in the world, the need to learn, learn or consult information about new diseases, new symptoms or new methods of treatment is always increasing. people search.
Understanding that need, over the years, Idichthuat has acted as a bridge to switch languages ​​for hundreds of thousands of patients, doctors, domestic and foreign medical agencies. Our team of translators are people who not only have expertise and skills in translation, but also have a deep and meticulous understanding of the medical field. We understand that medical records - drug records are extremely important documents, requiring absolute accuracy in every word and meaning. The correct transmission of content not only makes it easy for viewers to understand, but also helps diagnose and treat diseases accurately, bringing new hope to patients.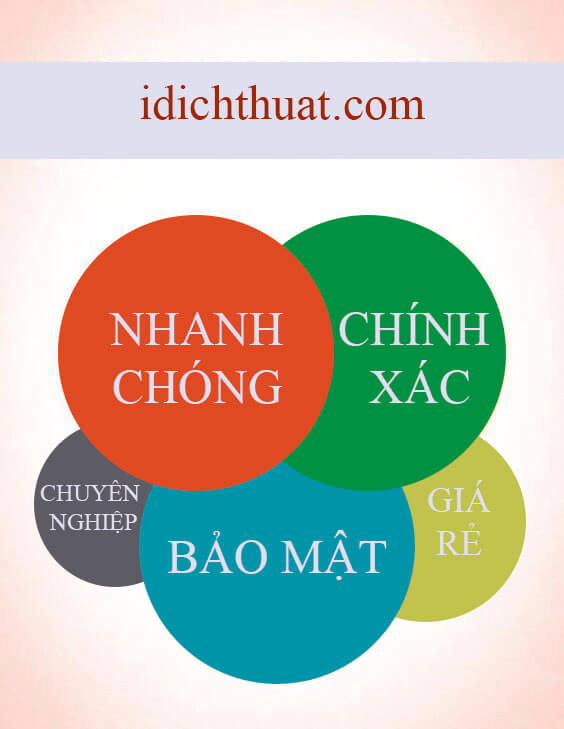 With more than 6 years of experience in the field of translation, Idichthuat willing to advise and complete the translation documents sent by customers. Contact us today for a free consultation.
See More Other Articles:
Hydroelectricity - Hydrographic Translation Quickly
Translation of the most prestigious medical documents
Translation company Idichthuat