Are you looking for a reputable unit for Myanmar notarized translation? Idichthuat is proud to be the unit providing Myanmar notarized translation service quickly, accurately with the best cost on the market.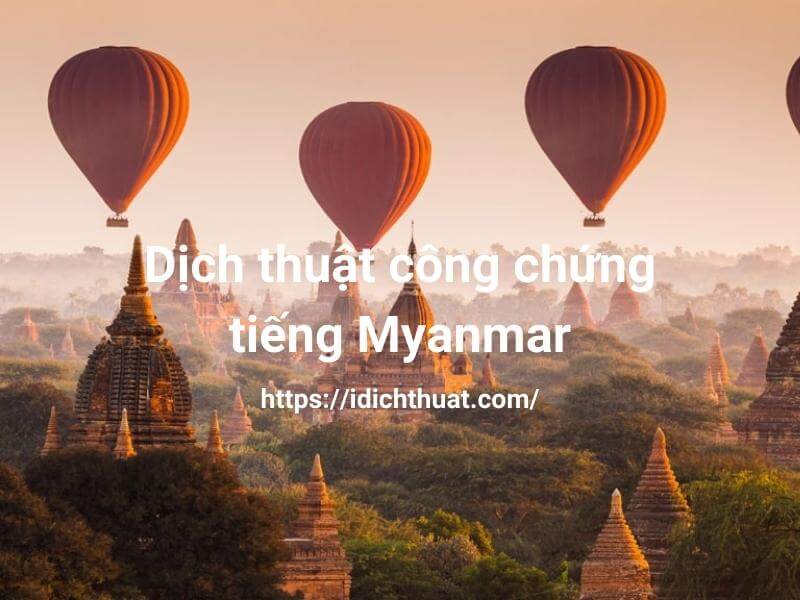 See more articles:
1
What is Myanmar Notarized Translation?
Myanmar language, also known as Burmese, is considered as the official language of Myanmar. However, Myanmar's constitution still states that English is the country's official language. Until now, there are more than 34 million people speaking Myanmar.
Myanmar notarized translation is a translation service from Myanmar to Vietnamese or into many other languages and vice versa. In order to translate documents accurately, the translator understands the culture and specialized terms of this language. The fact that Myanmar language is not really popular, so the translators need a lot of time to learn and know the details of this language to translate as closely as possible to the original.
2
The Importance of Myanmar Notarized Translation
Myanmar is located in Southeast Asia, is a neighbor of our country. This country currently gets on well with Vietnam in many fields. The increase in economic cooperation as well as cultural exchanges makes the relationship closely. Prominent is the Vietnam-Myanmar Comprehensive Economic Cooperation Association. This association is signed on 25/12 and has opened up comprehensive development direction for corporations and businesses of the two countries.
With the desire to exchange and integrate, Myanmar notarized translation plays an equally important role.
3
What Does Myanmar Notarized Translation Include?
Myanmar Notarized translation is similar to other languages, with diverse fields of translation, including:
All of Myanmar documents is notarized translation.

Specialized translation in economics, trade, import and export.

Notarized translation of study abroad documents, certificates.

Translation of diplomas, identification documents, certificates.

Translating emails, business correspondence….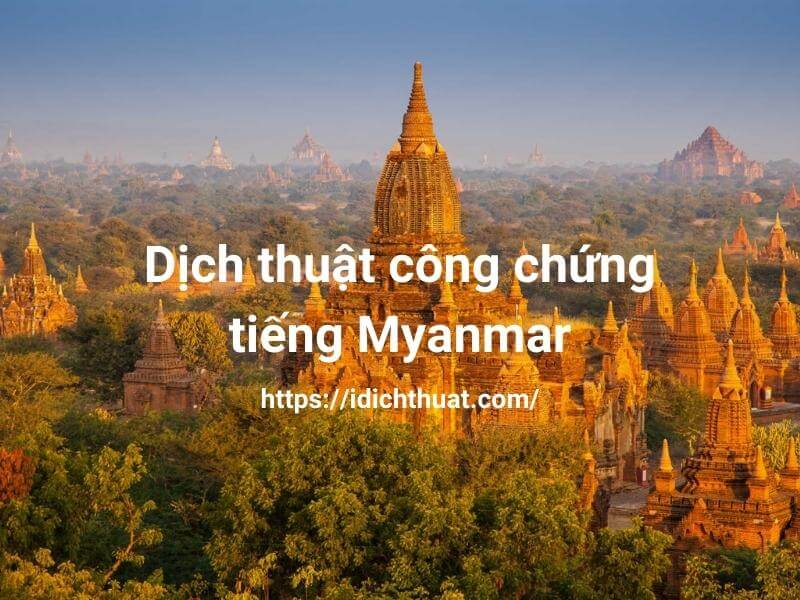 4
Idichthuat Providing Top Quality Myanmar Notarized Translation Services
Nowadays, the development and integration is more and more increased. The demand for Myanmar notarized translation has also changed significantly. A lot of translation centers were established and well met the strict requirements of customers.
However, if you need notarized translation services, you will be quite confused in choosing a quality service provider. Idichthuat is the right choice. With many years of experience and professional team, we are confident to bring you the best translation service experience.
Team of Experienced Professionals, Working Professionally
Idichthuat is highly appreciated by many partners for its prestige as well as professional working style. With more than 1000 satisfied customers about us, Idichthuat is confident to bring good results to many upcoming projects for its partners. We always would rather bring customers more diverse services.
The translation team is bachelors, masters, and doctoral graduates with excellent degrees in linguistics at domestic and abroad. We provide not only Myanmar notarized translation but also other languages.
Committed to Quality, Promoting Long-term Relationships
With a team of experienced translators and interpreters, Idichthuat proudly affirms to bring a dynamic working environment that leads to have good opportunities. Experts are constantly learning and improving their expertise, making the most of their knowledge. Thanks to that, each translation is the heart of the team. Above all, Idichthuat is committed to the quality of content 100% compared to the original.
In addition, we always value long-term relationships. Customers who are close partners will receive our dedicated support and thoughtful after-sales service. Whenever you have a problem to solve, a specialist will be there to support you 24/24 in all situations.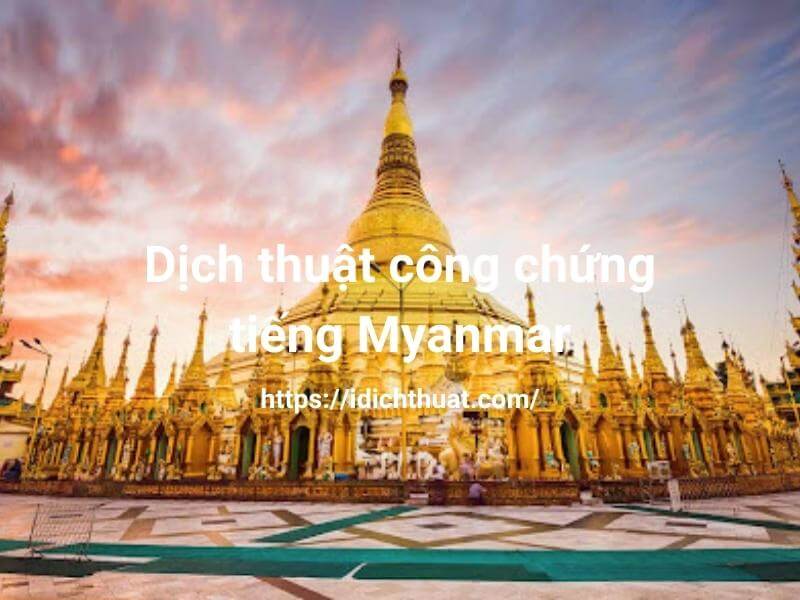 High Reliability And Confidentiality
Idichthuat commitment to the confidentiality of information for each project. You can ask us to eliminate the document if you think it is unnecessary to keep it. After completing the contract, we are ready to meet the above to ensure 100% privacy.
Through the article, I hope you understand the information service of us. Myanmar notarized translation. Please contact Idichthuat for free consultation support and receive the best Myanmar translation quote on the market today.