Notarized Russian translation This is a topic that is now receiving a lot of attention. Don't miss this post if you're looking for information on Russian notarized translation As a result, the records should be used more frequently. Russian, unlike other languages, is rarely spoken in Vietnam.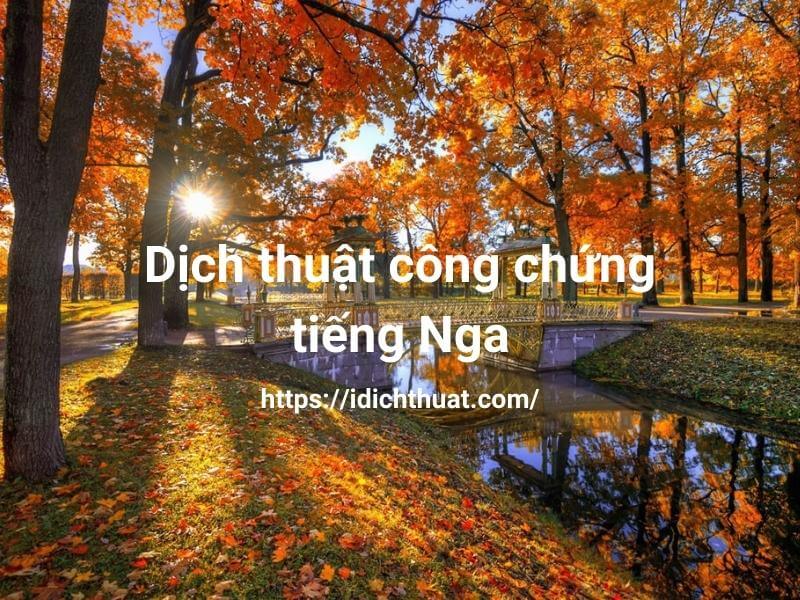 See more posts:
1
What is Notarized Russian Translation?
Russia, formerly known as the former Soviet Union, was one of the first countries in the world to establish diplomatic relations with Vietnam. Since then, it has created the groundwork for the two countries' strong friendship and cooperation partnership. This relationship is still going strong and growing to this day.
Russia has undergone numerous notable modifications as society has progressed. Many Vietnamese students, particularly in the military, go to Russia to study. As a result, it is necessary to translate the records more frequently. Russian, unlike other languages, is rarely spoken in Vietnam. As a result, translation centers emerge and serve a critical role in meeting the need for notarized Russian translation.
+ See more: 10 Things You Probably Didn't Know About Russian language
2
What does Notarized Russian Translation Include?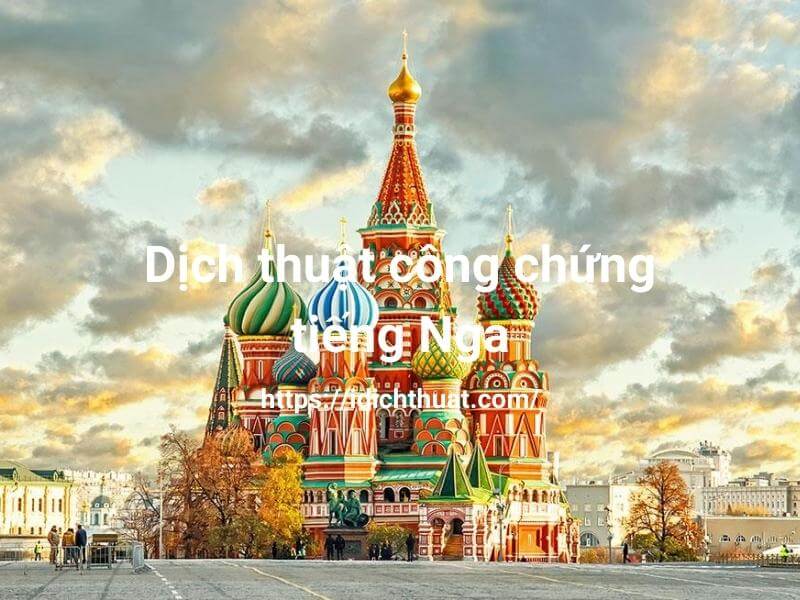 Notarized Russian translation can be used in a variety of professions. The webpage will introduce you to the following specialties in particular:
Translate and notarize documents for study abroad: These documents include identification cards, household registration, birth certificates, transcripts, degrees, and various certificates....

Translate and notarize documents for labor export purpose: Including resumes, birth certificates, diplomas, ...

Translate documents for visa or passport to go abroad for settlement or tourism.

Translation of Construction specialization: contractor documents, invoices, project contracts, etc.

Notarized translation of specialized technical documents.

Medical and pharmaceutical translation.

Specialized translation in economics, commerce, accounting...
3
What is the Top Quality Russian Translation company?
Currently, there are many Notarized Russian translation companies on the market. Throughout the project's implementation, these facilities have met the demands of individuals and groups. However, it is still difficult to avoid the unqualified places.
Be a smart customer to choose the right reputable quality unit. Idichthuat proud to be the leading pioneering translation company in this field. With enthusiasm and dedication, the system always ensures the best service quality for all customers.
+ See more: Sample Resume Translation Template English, Chinese, Japanese, Korean, German, Russian
Team of Quality, Experienced Professionals
Idichthuat's Russian translators have in-depth expertise and understanding of specialized terminology. They graduated with excellent degrees from prestigious domestic and foreign universities. Above all, they have more than 3 years of experience in the field. Russian translation for the first time .
Provide Accurate Translations
The team is confident with its professional ability and can well fulfill the strict requirements of customers. We own translation software to help speed up the process. This helps you to ensure the progress of the work, the project is not delayed because of the language barrier problem.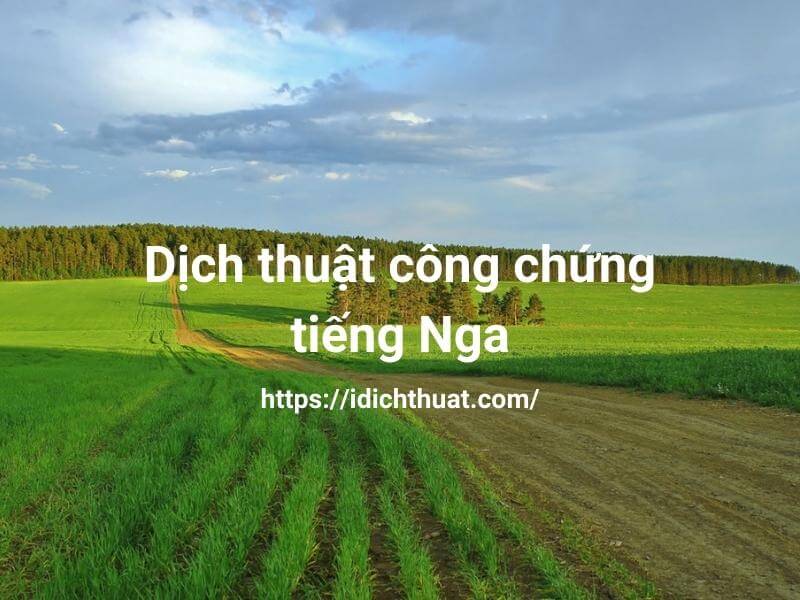 Commitment to Timely Payment and Information Confidentiality
You can choose from a variety of service packages matching to the majors. The cost is reasonable and corresponds to your willingness to pay. Idichthuat has also optimized the lowest feasible expenses. As a result, you may be confident in the price of the service we give. There will be no additional expenses outside of the contract, in particular.
We are committed to delivering documents on time and keeping information absolutely confidential. Any privacy issues, you can feedback so we can respond.
Through the above sharing, you must understand about You should have a good understanding of Notarized Russian translation Please contact Idichthuat for free consultation support!