Ho Chi Minh City is one of the most developed cities in our country and has the most investment cooperation with foreign countries. Therefore, the presence of translation company always play an important role as a link bridge.
In particular, learning about culture or cooperating in many fields with Russia is receiving much attention. Follow the article below to pocket right away top 5 companies, Russian translation quote in HCM most reputable.
Top Russian Translation Quotes In Ho Chi Minh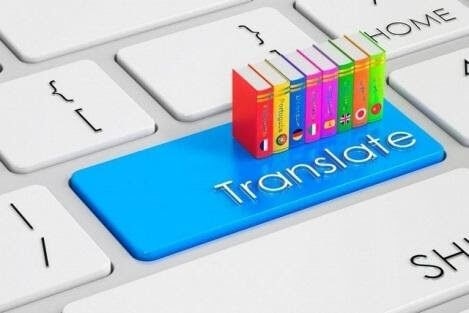 Check out the top 5 companies, quote Russian translation in HCM
Idichthuat
Idichthuat is currently one of the leading units provide Russian translation services to meet all the needs of today's customers. With a team of translators who have graduated from leading language universities in Vietnam such as University of Foreign Languages, Hanoi University, .. In addition, there are people who study abroad in Vietnam. Schools in the "Land of Birch" are always ready to meet the needs from difficult to easy, even localizing Russian.
Advantages of Idichthuat:
There are branches in all 3 regions of Vietnam - convenient for working online and in person.

The company has a team of experts in each language, each different specialty to meet all the needs of customers

Applying current leading translation technologies such as: cloud system. Trados. MemoQ,..

Can handle difficult, complex records, cheap specialized document translation get the same day.

Commit to refunding customers if the content is more than 10% wrong of the total number of translations.

There is always a Hotline staff to be ready to receive the needs of customers 24/7

Notarized translation and consular legalization get the same day.
Price of Russian translation at Idichthuat

Translate from Vietnamese to Russian

60.000 VND/page

Translate from Russian to Vietnamese

60.000 VND/page
Contact Idichthuat
Head Office: 228 u Co, Quang An, Tay Ho, Hanoi Hà

Ho Chi Minh Branch: No. 42, Street 32, Quarter 6, Phuoc Long B Ward, District 9, City. Ho Chi Minh

Da Nang Branch: 33/5 Vo An Ninh, Hoa Xuan, Cam Le, Da Nang

Hotline:

0983.106.550

Email Address:

dichtot@gmail.com

Website:

idichthuat.com
Vinasite Translation Company
In Ho Chi Minh City, Vinasite is the leading prestigious Russian translation company trusted by many customers.
Here, customers are offered a wide range of Russian translation service in different specialties, such as economic and social translation. Not only diverse types, Vinasite also ensures perfect service quality with the most competitive prices in the market.
With a team of highly qualified translators and interpreters, with many years of experience in operating according to the scientific process, Vinasite is always committed to following the process and delivering orders on time.
Prices for Russian translation at Vinasite are as follows:
Translate from Vietnamese to Russian: 90.000 VND/page

Translate from Russian to Vietnamese: 90.000 VND/page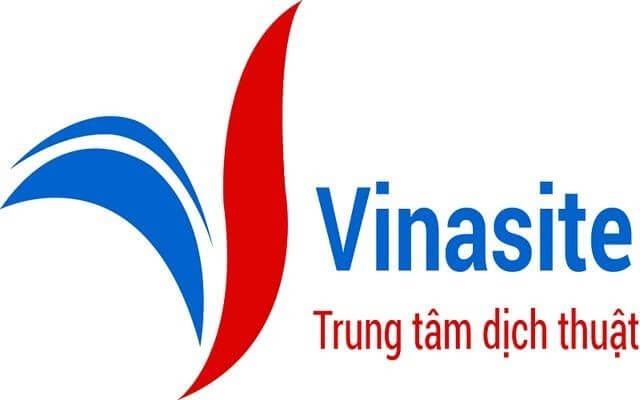 Vinasite is the leading Russian translation company in Ho Chi Minh City
Khai Tri Translation Company
Ranked 2nd in the list of prestigious and top quality translation companies in Ho Chi Minh City, there is no other name more deserving than Khai Tri.
Many years of operation in the field of translation, Khai Tri has become a great partner of many businesses and organizations across the country. Moreover, with a certified translation process and long experience, Russian translations at Khai Tri always ensure 10/10 accuracy.
You can refer to some other services at Khai Tri by directly visiting the website Khaitrico.com.
Prices for Russian translation in Khai Tri are as follows:
Translate from Vietnamese to Russian: 140.000 VND/page

Translate from Russian to Vietnamese: 120.000 VND/page
+ Note: Top 4 CV writing tips for translators
Oriental translation company
Established in 2012, so far Oriental Translation has worked with more than 3.000 clients, translated more than 10.000 documents and completed more than 6.000 projects. It can be seen that the company has created great trust with a large number of customers across the country.
5 reasons you should choose Russian translation at Oriental translation are:
Working with highly professional and dedicated translators and interpreters, enthusiastic about the profession, serving customers wholeheartedly

The company always focuses on the quality of translations into Russian in particular and many other languages ​​in general, with a money-back guarantee if there are errors greater than 10%

Offering a wide range of services at competitive prices

Always complete all orders and projects on time

Service 24/24
Prices for Russian translation at Eastern translation are as follows:
Translation from Vietnamese to Russian: 75.000 VND/standard page and

8

5.000 VND / specialized page

Translation from Russian to Vietnamese: 65.000 VND/standard page and 75.000 VND/specialized page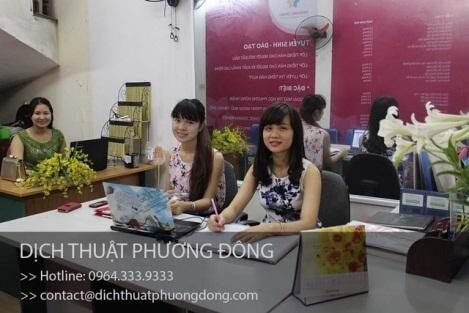 Oriental translation company is a reliable partner of many businesses
Tan Viet Saigon Translation Company
Just starting from a group of 10 translators from Hanoi University of Foreign Languages ​​and Polytechnics, so far for more than 10 years, Tan Viet has had its own position in Ho Chi Minh City.
At Tan Viet translation, in addition to Russian, customers are also provided with translation services for more than 15 other languages. Almost all translations are worked under a strict process, committed to accuracy. And when working here, you are always trained and guided on how to become a successful translator.
With the belief that localization is the global key, the company always strives to work and complete projects well to bring success to every customer.
The price of Russian translation at Tan Viet Saigon is as follows:
Translate from Vietnamese to Russian: 50.000 VND/page

Translate from Russian to Vietnamese: 50.000 VND/page
Nhat Phuc Translation Company
Nhat Phuc's greatest strength must be mentioned is the team of translators with a high sense of responsibility, extensive education and experience. Among them, there are many people who have lived and worked in Russia for a long time.
Therefore, the Russian translations in Nhat Phuc in all specialties are highly appreciated for the combination of style and translation. To create more confidence for customers, the company also commits to refund if many errors are detected.
After many years of operation, Nhat Phuc always works based on the motto of top quality, long-lasting reputation, and satisfactory time.
The quotation of Russian translation of Nhat Phuc translation will be provided to customers immediately after receiving the documents.
Nhat Phuc works according to the scientific translation process
Through the above article, have you found the best option for your Russian translation work? Wishing you every success on the path you choose!
The most viewed articles on the topic Top leading translation companies in Vietnam: