Many people are concerned about obtaining a notarized Chinese translation in Ho Chi Minh City. Chinese has grown in popularity in recent years.
The following article of Idichthuat will assist you in better understanding Chinese notarized translation. If you're interested in this topic, don't miss out on the article!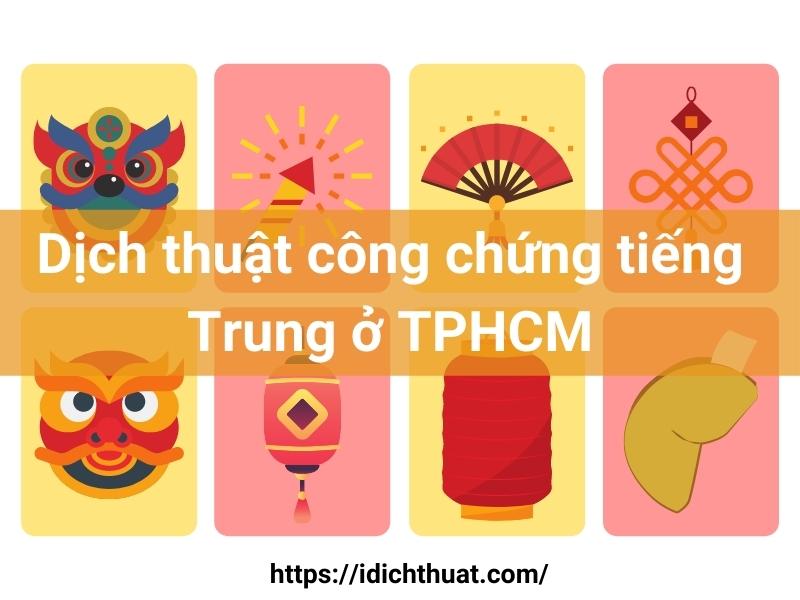 4
Quality Chinese Notarized Translation at Idichthuat
There are now a variety of notarization service providers of Chinese translation . However, not all of them are trustworthy. As a result, you must be a wise client to select the most dependable and high-quality one.
If you are still unable to locate a suitable service provider, consider visiting Idichthuat. This is a well-known translation business with many years of industry experience. When you deal with them, you will be pleased with their great service and excitement.
Team of Experienced Chinese Translation Specialists
We recognize that quality is your highest concern. As a result, the company always retains true professionals in the appropriate areas for the project. You can be confident in Chinese translation when working with our team of specialists. The translation is guaranteed to be of high quality and accurate.
Idichthuat Ensuring Quality Translation Process
Our working procedure adheres to strict standards. As a result, the professionals will work carefully to assure the translation's quality and correctness.
The system provides more than 100 different Chinese translation fields . Thanks to the professional and precise working process, we are proud to provide our customers with top-quality services.
Timely Commitment
Idichthuat promises to deliver translations on time to customers. Above all, our partners have given us a lot of favorable comments and praises. As a result, the firm is always confident in its ability to operate as a unit with a professional working style, providing you with the highest level of pleasure.
We hope that you have gained a better understanding of the issues surrounding Notarized Chinese translation as a result of this essay. If you have any more inquiries, please contact Idichthuat for additional information.
Conclusion of our highlights with notarized Chinese translation services in Ho Chi Minh City:
| | |
| --- | --- |
| ✅ Professional team | ✅ Experienced translators |
| ✅ Quality Assurance | ✅ Guaranteed contract time |
| ✅ Guaranteed service price | ✅ Guaranteed clear advice |