Are you in need? Thai notarized translation? Do you need a reliable, professional translation partner? Idichthuat is delighted to be a timely, professional Thai notarized translation company with the best price on the market today.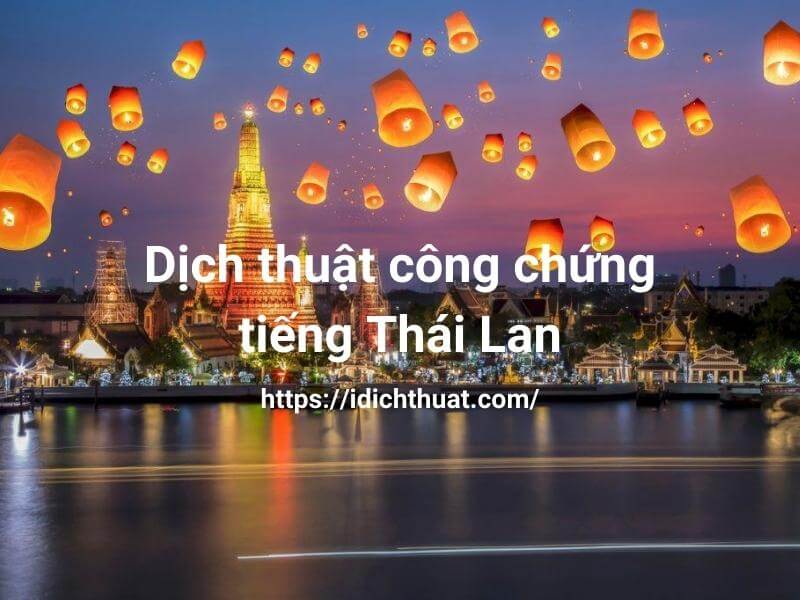 What is Thai Notarized Translation?
The process of translating documents from different languages into Thai, such as Vietnamese to Thai, and vice versa, is known as notarized Thai translation. Documents that have been translated will contain the seal of the judicial office and will bear the translator's signature. This aids in determining the legality of the original document as well as the accuracy of the translation.
The objective of notarized Thai translation is to keep documents legal. The process will help papers and records in being approved and acknowledged as lawful by international bodies.
1
The Importance of Notarized Thai Translation
Thailand is a Southeast Asian country neighboring Vietnam. Over 20 million people (1/3 of Thailand's population) speak Thai as their first language; the others speak Lao. However, Thai is not the only language spoken in Thailand; English, particularly in Bangkok, is widely spoken.
Thailand's economy expanded considerably between 1985 and 1995. The country soon advanced to the status of a newly industrialized nation. In which tourism and export play a significant role in the country's economy.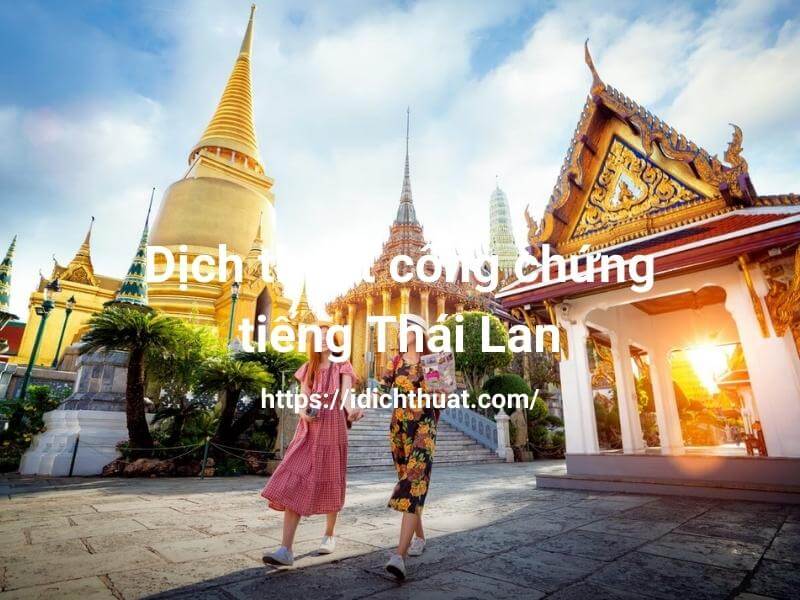 Currently, the cooperation relationship between Vietnam and Thailand is increasingly close. Thailand is one of the leading strategic partners of our country. The two countries have created more and more positive influences on each other in the economy and many other fields such as culture, education, etc. Along with that close friendship and cooperation, Thai translation services are also developing constantly. Notarized Thai translation plays the most important role in transactions between the two countries. Today, this is a bridge allowing individuals and businesses in two countries to collaborate and trade.
2
What does Thai Notarized Translation Include?
Notarized translation of Thai language also has the same specialties as notarized translation of other languages. Common areas and specialties are:
Thai translation specialized in fisheries and forestry.

Thai translation specialized in education and entertainment.

Thai translation specialized in tourism and real estate.

Thai translation specialized in accounting, finance…

Translation of documents, notarized documents into Thai.

Notarized translation of Thai documents, certificates, identity documents.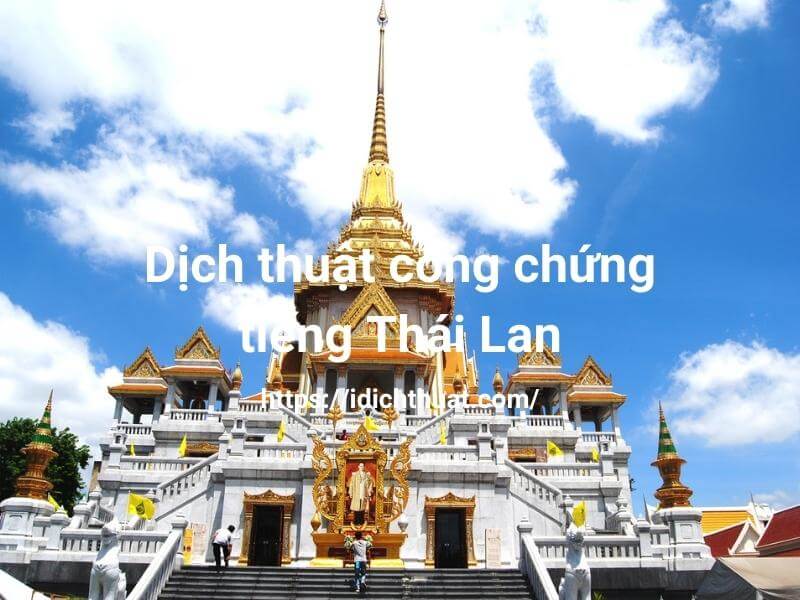 3
Idichthuat – The Best Quality Translation Provider Today
There are currently several firms on the market that provide Thai notarization services. However, not all businesses guarantee high quality. To select a dependable one, you must be a wise customer.
Please consider Idichthuat if you have not yet found a reliable translation business. This firm has over 10 years of expertise in this field. The company is dedicated to providing high-quality translation while providing you with the greatest possible experience during your cooperation.
Experienced Translation Specialist
Even though Thai is one of the most challenging languages, Idichthuat can offer you with the finest service since we have a team of qualified and experienced translators and collaborators in this industry. They will assist you with all aspects of notarized document processing in the most professional manner possible, thanks to their extensive experience.
Idichthaut's energetic and motivated professional team is hand-picked. They are persons who have a university degree or higher in language and have a solid understanding of two cultures, Vietnamese and Thai. As a result, you will be pleased while working with these experts.
Adhere to Professional Translation Process
We constantly comply with international translation standards. There will be a thorough content moderation staff after each translation phase to verify that there are no mistakes. As a result, state agencies rapidly authorize the translation, securing the project process for your company. We trust that Idichthuat's professional working style will satisfy you with the delivered translation.
100% Information Security
We promise to keep all customer information confidential. We shall be held accountable for any failure to keep the information secret.
The article has provided you with the information related to Thai notarized translation services. Get in touch with Idichthuat for the best Thai notarized translation advice on the market today.