Notarized translation into Malay It's a pretty special job. This language is not really popular in Vietnam, but now the demand for translation is showing signs of increasing.
The following article will give you some information about Malaysian notarized translation service. I'm sure you'll get yourself an address through that Professional, reputable notarized translation and best quality available.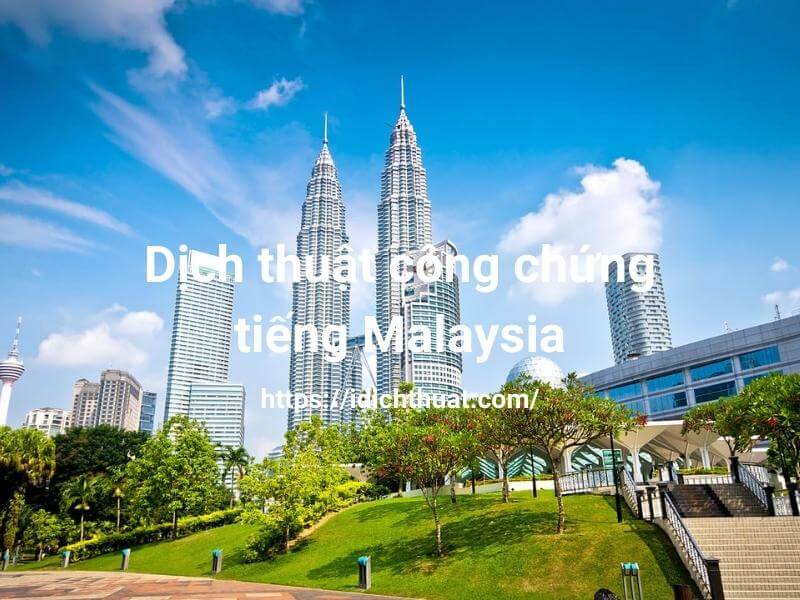 See more posts:
1
What is Malaysian Notarized Translation?
Malaysian notarized translation is the conversion of languages ​​from Vietnamese to Malaysian. It includes papers, records and documents of many different fields. This language in Vietnam is not really known by many people. Therefore, the number of interpreters fluent in this language can only be found in professional translation centers.
However, at present, the demand for exchange between Vietnam and Malaysia is increasing, so the demand for notarized Malaysian translation is also increasing. Interpreters need to know the knowledge, specialized terms as well as understand the culture of this country. From there they can take on the task of translating for many different projects.
2
Why Need Malaysian Notarized Translation?
Malaysia is a country in Southeast Asia. This is a country in ASEAN like Vietnam. Currently, this country has many economic cooperation programs with our country. Malaysian is a difficult language and is widely used in many countries such as Brunei, Singapore, etc. With the good diplomatic relationship between Malaysia and other countries, this language is getting more attention and communication. become popular.
In fact, there are many documents and procedures required for the trading process. Regardless of the language, all kinds of documents and documents need to be notarized according to the provisions of law. Hence translation Notarized Malaysian language plays an important role in signing cooperation contracts today.
+ See more: Spanish Notarized translation
3
What does Malaysian Notarized Translation Include?
Malaysian notarized translation also has many different fields. These include specialties such as:
Translation of economic contracts, bidding documents.

Translation of cooperation agreements - joint ventures, business reports.

Specialized translation in accounting, tax reporting.

Translation specialized in education, learning and teaching materials.

Scientific translation.

Translation specialized in entertainment, film translation, game translation, advertising translation.

Specialized translation of information technology, software translation.

Medical and pharmaceutical translation.

Technical translation, electronics, mechanics.

Specialized translation in finance and banking,

Real estate professional translation.

Legal translation.
In addition, there are document documents that need notarized translation into Malaysian according to each customer's needs.
4
Prestigious, Professional Malaysian Notarized Translation Address
Malaysian notarized translation currently attracts many businesses' concerns. Currently, the demand for this industry is increasing, so new translation centers appear to meet. However, there are so many places that make you confused and don't know which new address to choose.
If you still have not found a reputable quality translation center. Please consider it Idichthuat, this is a reliable address and is highly appreciated by many customers for its translation quality as well as dedicated service.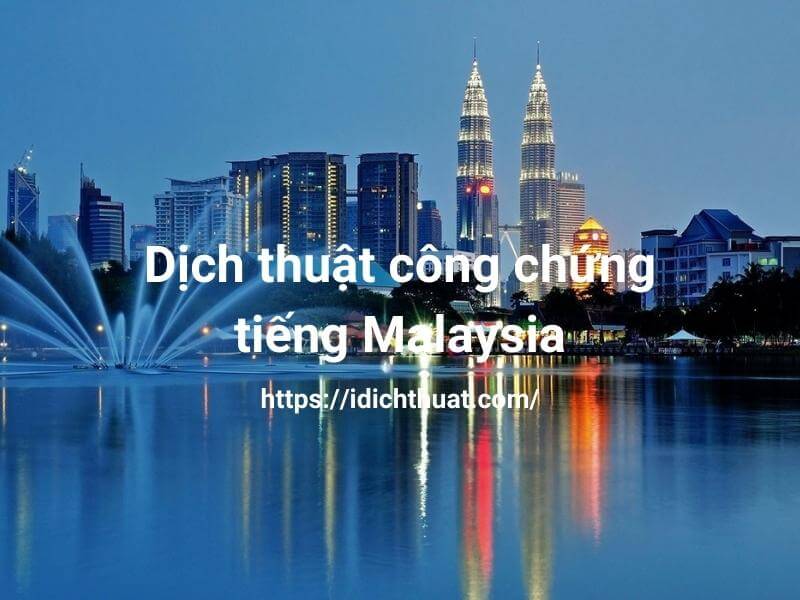 Experienced Translation Team
Idichthuat owns a team of experts with many years of experience in the field of Malaysian notarized translation. The experts are all excellent students with excellent degrees in Malaysian language, graduated from famous universities at home and abroad. Therefore, they are confident that there is enough expertise and knowledge in this language to translate projects for every client.
Commitment to Accuracy, Reliability
We are committed to 100% quality translation content close to the original. The team of experts always upholds professionalism on top. They constantly improve themselves to improve themselves. Thereby providing you with the most enthusiastic translations, bringing customers more success in their projects.
Above all, a 100% document security center for all customers. If you have a request to destroy documents immediately after cooperation is complete, we are ready to agree.
Customer Care Staff Dedicated Support
We have a professional customer service team. They will support you in any situation. The Malaysian notarized translation process is more complicated than other languages. However, the team of experts will be dedicated to helping you complete well in each stage. From here, you have more peace of mind if you intend to cooperate with our company for a long time.
That way you also get detailed information about Malaysian notarized translation services. If you have any further questions, don't hesitate to contact Idichthuat for a free service consultation and receive the best Malaysian notarized translation quote on the market today.