Marketing is an integral part that acts as a bridge between customers and businesses in order to achieve high efficiency in product introduction and promotion. Communication and marketing translation is considered a broad field covers many different specialized terms about markets, products, target customers, advertising,…
Therefore, the requirements of each marketing document translation need to be linguistically accurate and at the same time to have specialized knowledge to be able to fully convey the communication message to the target customer group. To ensure the quality of a marketing translation, you should choose experienced translation agencies to implement your projects.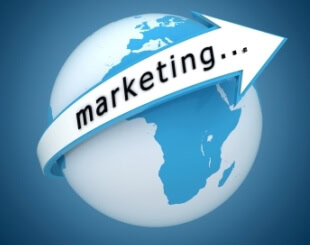 Idichthuat.com is one of the leading translation companies in Vietnam in providing the fastest, most professional and accurate marketing translation services with quality commitments to you.
Note: List 5 Most Common Mistakes When Finding Translation Services
Idichthuat.com pledges that it will refund 100% if the translation has more than 10% errors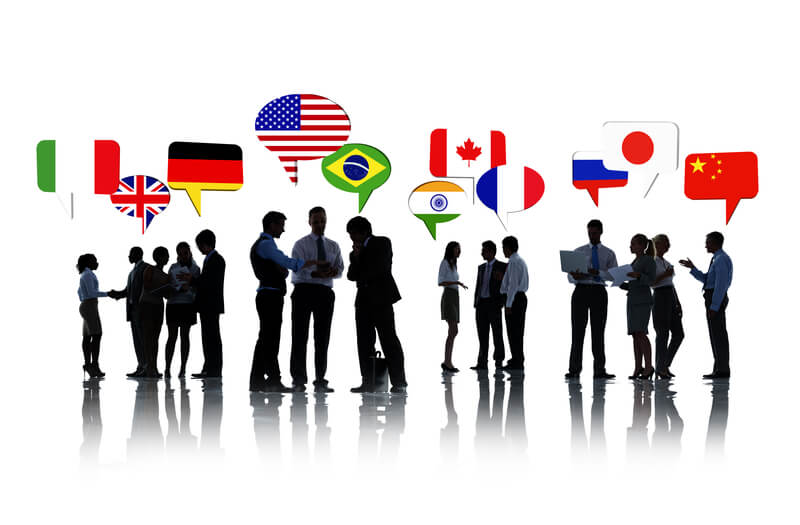 With more than 3000 marketing translation projects, thousands of projects have been implemented to help small and large businesses implement successful marketing campaigns every year. Every field that idichthuat specialized in marketing - communication that we have deployed:
Translation of communication, marketing and advertising from specialized websites

Translation of marketing strategy management documents

Translation of media, marketing, advertising from a large library system over time referencing unique ideas, or in modern advertising.

Translation of marketing, communication, advertising, ..from specialized magazines

Translation of marketing, communication and advertising from videos, clips, documentaries.

Translation of advertisements from topical theses

Translation of sales management documents and marketing channels

Translation of marketing and advertising communication management documents

Translation of documents on brand management and product management

Advertising management translation

Public relations document translation

Translation of retail management documents

Translation of promotional documents

Translation of customer care documents

Translation of sales and sales management documents

Translation of marketing research documents

And many other specialized marketing - communication materials on request



With the motto of operation is "Accurate – Secure – Fast – Economical" We are confident we can exceed your expectations.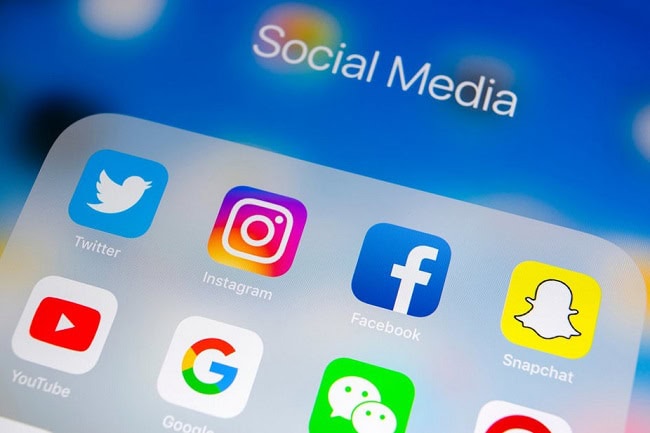 Note: Full Professional Multilingual Website Translation
Social networking sites are not uncommon in today's digital age to strongly promote your business name and reach your target audience. With the number of users constantly growing, social media visibility is very important for most companies in this day and age.
Let's take a look at some figures. According to Statista, as of April 4, there are over 2019 billion active Facebook accounts. The figures for Instagram, Twitter, and LinkedIn are 2,30 billion, 1 million, and 330 million users, respectively. It is quite clear that social networking sites will help you reach a large number of target customers around the world at an affordable cost.
Why Do You Need Social Media Translation?
The majority of people today use social media
Although each social networking site has its own automatic translation system, you should not rely too much on them. Machine translation can be fast but it can't understand the context, so it sometimes makes serious mistakes. Here is a bad Arabic translation of a man being arrested by the police.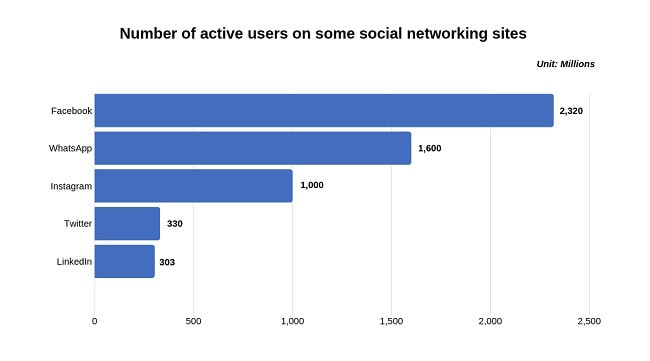 When a man posted a photo of a bulldozer with the caption صصحح . Somehow, the automated system translated it into Hurt for them. The police suspected he was planning something bad and questioned him for hours.
So to ensure no influence is made by an automated translation system, make sure your social media posts are carefully translated by a native or experienced translator. experience.
Note: Sample translation of identity card in English, Chinese, Japanese, Korean, German, Russian
Considerations when translating articles on social networks
(1) Word length
Word length should be the first thing you consider. To name a few, Vietnamese words can be 1,5 to 2 times longer than English words while an English word is about 1,8 to 2 times shorter than their equivalents in English. Japanese. The difference between word lengths leads to a change in the entire layout of the article.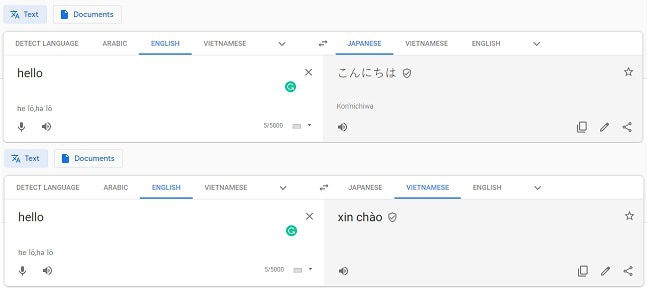 Moreover, if the article is too long after being translated, it can affect the reading interest of the audience. No audience wants to read too many words and they won't spend too much time reading it. So you might miss out on a lot of audience just because of post length.
Some social media platforms also limit the number of characters in a post. Twitter, for example, only allows 280 words. So make sure your post includes all the important information but is short enough to fit.
(2) Jargon
SMH (Shake of Head), IRL (In Real Life) or TBT (Fifth Edition) are some of the most common English terms used on social media, especially Instagram and Twitter. But are they familiar to a worldwide audience? What does TBT mean in non-English speaking countries?
So when translators forget to translate those terms on your social posts. You should use relevant or trending terminology in your audience's native language to increase engagement, not just put in some random jargon that they may not understand.
Note: 8 Experiences of Choosing Notary Offices
(3) Emojis
Icons are a fun part of social media, but for business, it can be a double-edged sword. On the one hand, emojis make your posts more eye-catching and easier to read.
On the other hand, using the wrong emojis costs you more money than you think. An emoji can carry a positive message in one culture but in others it can be offensive.
The peace emoji is one of the most commonly used emojis in the world. However, you should never send it to a British friend. In the UK, the peace sign is far from a friendly gesture.
Just remember that emojis are a bit like body language, so make sure you test it accordingly before posting on social media.
(4) Hashtags
Hashtags are, to some extent, similar to keywords used for search optimization. Using hashtags is a powerful way for customers to find all of your posts across online channels.

It helps your posts show up to your audience or be part of a trend. But the trend is different in each country. So should you translate hashtags along with the content? Honestly there is no best answer.
Whether to translate or not, you need to do some research on what's trending and relevant to your company and posts, and then make a decision.
See Further Articles:
Translation company Idichthuat
Contact us today for the fastest service quote and consultation.