Oreo sandwiches are available in more than 100 countries worldwide. This favorite cookie is made by Nabisco, a division of Mondelez International. While most consumers know Oreo sandwich cookies as two round chocolate chip cookies with a vanilla icing in between, variations of the product can be seen in other countries. This shows that Oreo adapts to the different tastes and preferences of local markets around the world.
This brand has outstanding sales in the United States and global markets. Not resting on its own laurels, the company continues to focus on overseas market growth, which is reflected in the revenue generated from international markets more than double the sales of USA.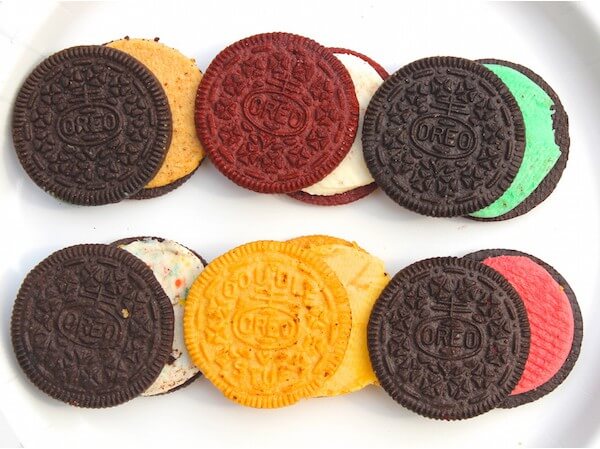 According to Mondelez, Oreo's largest markets outside the US are:
Argentina

UK

The Caribbean

Central America

Spanish

Mexico

Indonesia

Canada

Venezuela

Chinese
Like other companies venturing abroad, Oreo has its share of winners and losers. After learning its lessons, the company now determines to go further when localizing the brand.
Note: Things to Know About Southeast Asian Customers
A little history of Oreo
The National Biscuit Company (Nabisco) is the developer of Oreo, which they call Oreo Cookies. This product started in 1912 and was trademarked the same year. The product has undergone several name changes. It was renamed Oreo Sandwich in 1921 and became Oreo Chocolate Sandwich Cookie in 1948. It was eventually changed to Oreo Chocolate Sandwich Cookie, first used in 1974.
While the product introduced new flavors to blanket it, such as lemon ice cream, the only version that was retained was topped with the original white cream. Oreo is also popular with vegans because no animal products are used to coat it. The new recipe for frosting was created by Sam Pocello, Nabisco's principal food scientist. He holds five patents for his work related to Oreo.
Follow the trend
Oreo responds to the trend, launching online games like Double Stuff Racing League featuring sports celebrities. Furthermore, this product also introduces limited edition cookies, such as blue icing to promote the movie Rio. The cookie pack includes a sticker, and the consumer who completes the entire sticker album wins a prize. The ad ran for a year in Colombia, Peru, and Ecuador.
The brand has released a number of specials, such as an Oreo sandwich filled with rainbow pigments to support LGBT Pride Month in 2012. The action series continues in red, white, and blue to celebrate. In celebration of Bastille Day, a streak of Oreo cookies simulates the Delta Aquarids meteor shower. For Shark Week on the Discovery Channel, it ran a special that showed an Oreo cookie with a jagged bite.
Additionally, the brand maintains accounts on social media platforms. On Facebook alone, it is followed by more than 38 million people.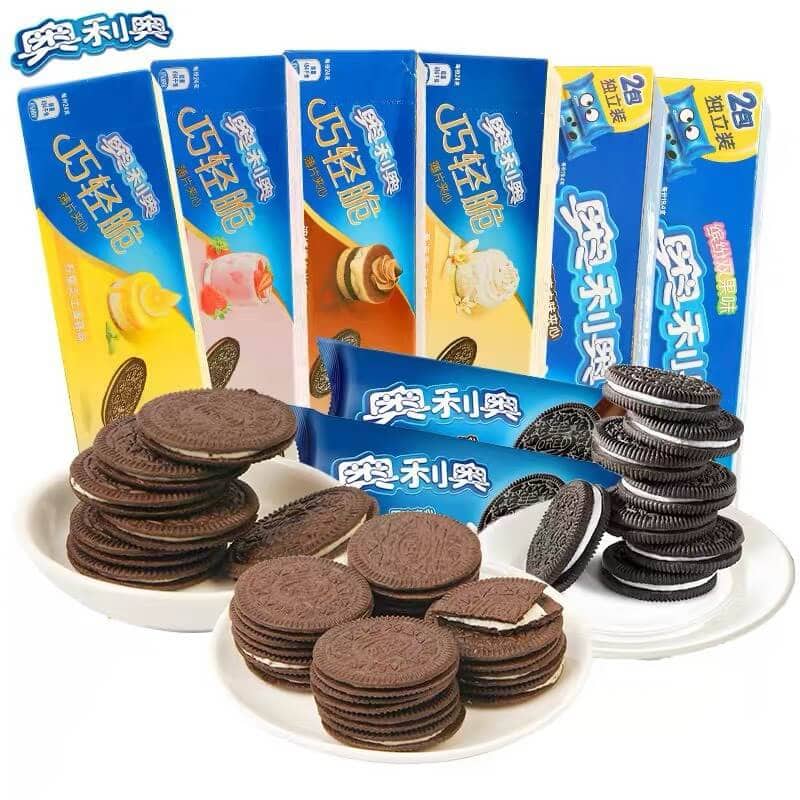 Global domination
Above all, everyone should know about the acceptance of the Oreo sandwich by the whole world. Marketers can learn a lot from the success of Oreo adaptations around the world. Through penetration into various foreign markets, the company has developed a variety of marketing and branding strategies that have helped them maintain their dominance in the market and made Oreo a popular product among local customers. favorite side. Its success has inspired several brands to enter new foreign markets. Oreo cookies were introduced to Latin and Central America by Mondelez in 1928. In 1948, the product was introduced to the Canadian market.
Note: Your Ultimate Guide to Doing Business in Southeast Asia
In most markets, Oreo's success comes from adding kernels. For the Mexican market, it has a cocoa-flavored cream filling with three chocolate combinations for waffles. For the Argentinian consumer, it offers a combination of banana and dulce de leche ice cream. In Asia, several fruit-flavored fillers are available, such as raspberry, grape, peach, mango, orange, and blueberry. It introduces the chocolate and strawberry duo in Indonesia.
Developing in the Chinese market
Mondelez has come up with different strategies for testing market acceptance. For Chinese consumers, the company introduced wafer cookies in 2006. The move allowed consumers to become familiar with the Oreo brand. In 2009, the company worked with a consumer panel in China to find the right blend of bitterness, color and crispiness that would appeal to local tastes. They found that Chinese consumers wanted a cookie that was not too sweet and smaller.
Oreo flavored green tea was introduced in China as the brand's sales lagged. The cooling sensation provided by the tea-flavoured filler evokes a creamy sensation.
Before Oreo became a household name in China, it was subject to a few restrictions. The brand entered the Chinese market in 1996. At the time, the company thought that using their tried and tested marketing formulas in the United States would be applicable to the new market. At that time, the brand was still owned by Kraft. Only after nearly a decade of low sales did they begin to change their product marketing tactics.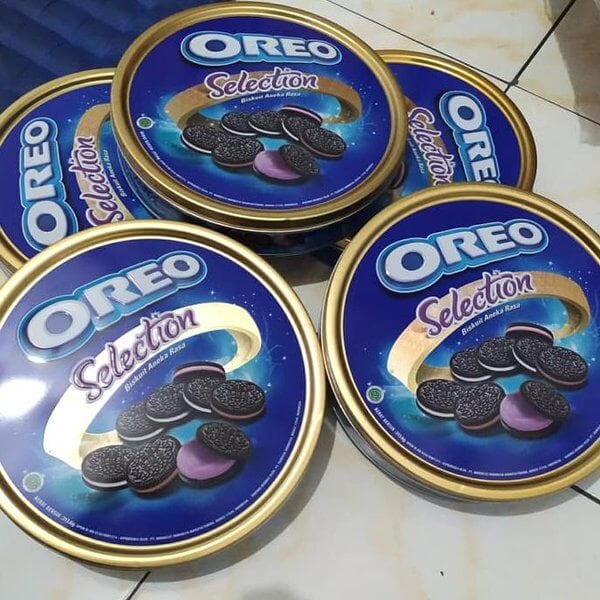 Note: The Most Modern Elearning Translation Process Today
The company began researching why the Oreo sandwich didn't hit its sales target. From the data they found, they realized that Chinese consumers are not used to eating cookies. While consumers like the combination of sweet and bitter, the level of sweetness and bitterness of cookies is not to their liking. Moreover, the cost-conscious Chinese customers of cookies are a bit expensive.
The company was willing to adapt to local consumer preferences and they modified the recipe, reducing the sweetness of the cream filling and adding chocolate to the cookies. They also changed the packaging, introducing smaller packages at a lower cost. Oreo immediately boosted its sales with the changes that were introduced. The company then challenged the key attributes of their product, asking questions like why Oreo should be round and why the product is black and white.
Therefore, in order to capture a larger market share in China, the company introduced variants of Oreo that differed from the original appearance. They came up with an Oreo with four layers of crispy waffles. The filling consists of chocolate covered chocolate and vanilla ice cream. Newer variants include double-core Oreo.
In the United States, consumers are very familiar with how to use Oreo twisting, licking, and dipping cookies in milk. But that tradition has not been accepted in China. However, they find that the local market is driving more milk consumption. It was an opportunity for Oreo to launch a campaign that suggested pairing milk with Oreo cookies, which became a hit. Likewise, most of Oreo's advertising campaigns in China are focused on children, who are the center of all families in the country.
The willingness to change the original formula, ingredients, product shape and packaging has brought the company success in China. Continuous market research is a big help. When they discovered that Chinese consumers liked to eat wafers, they introduced Oreo wafers. They introduced rectangular wafers covered with chocolate and white cream. Although it deviated from the traditional shape, it resonated greatly with Chinese consumers as it relates to them.
Besides vanilla ice cream and green tea flavors, Chinese consumers love summer fruit combinations, such as blueberry, raspberry and mango ice cream combinations.
Note: Things to Know About Localizing eLearning
Entering the Indian market
Oreo entered the Indian market armed with the lessons it learned from China. Initially, the product was available through imports but sales were low because consumers saw the product as a high price. Furthermore, the supply is limited and product awareness is low.
However, localization strategies were implemented in 2007, which created a change for the brand. Indian consumers used cookies, which was in stark contrast to Chinese consumers when Oreo first arrived there. To conquer Indian consumers, brands must focus on three things: strong distribution (as India covers many rural areas), high volume and competitive pricing.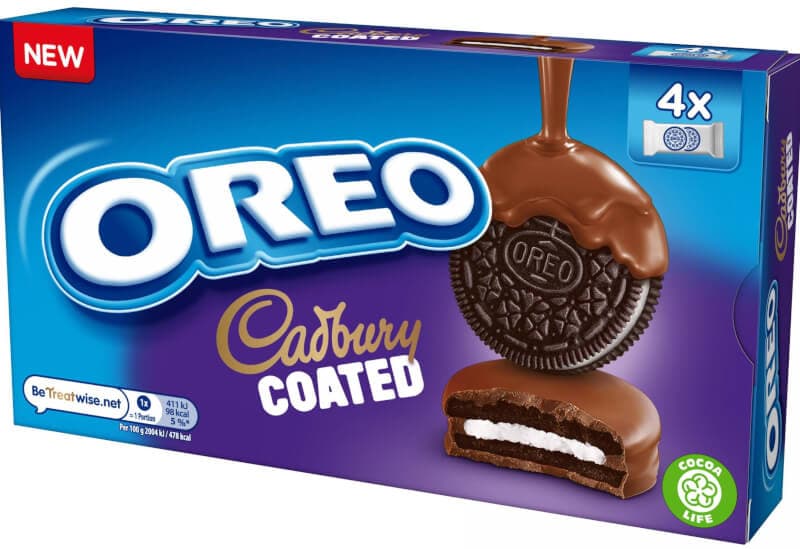 During the time Oreo was launched in India, the parent company acquired Cadbury, a well-known brand in India. Therefore, they introduced the product under the name Cadbury Oreo. Their main strategy during the launch was to create awareness and encourage consumers to try the product. The brand has become sweeter to suit the palates of local consumers, and uses Cadbury retail stores for distribution. The product retains other features of the original product, but the Made in India label shows the consumer that most of the ingredients are locally sourced, which means that the price of product will be lower.
The company also offers a number of activities to create awareness and test the product, such as starting a bus tour around several cities and a smaller bus to get around hundreds of towns.
These are just two of Oreo's success stories in different countries. These examples show that research to gain local cultural knowledge and understand consumers and localization strategies to properly serve local preferences is critical to business growth in the marketplace. global school.
Note: 10 Interesting Facts About the Filipino Language
Make sure your brand adapts to the local culture
Localization ensures that your brand communicates effectively with local consumers, delivering exactly your intended messages. In Idichthuat - one professional localization company, we assure you of the accuracy and high quality of our translation and localization services. Our translators have many years of experience and are native and living in the country. Thus, they know the nuances of the language as well as the habits and preferences of local consumers. Let us help your business take off in the global market, with localized services tailored to each target market.
Contact us today for the fastest service quote and consultation.