More and more people around the world are eager to learn or pursue further education. eLearning is one of the easiest solutions to gain more knowledge. Busy people can keep learning in their own time and pace.
The concept of eLearning
Simply put, eLearning is learning via electronic means to access a degree, program or course without going to a regular classroom.
Therefore, many terms that describe eLearning are e-learning, distance education, Internet education, and computerized e-learning. Technically, you can define eLearning as interactive classes delivered over the Internet. Classes are pre-recorded or delivered live. Learner progress is monitored, with a teacher or a professor communicating, interacting, and grading the participating students. Just like a regular classroom study, the teacher also gives tests and assignments. For many people, eLearning is one of the most viable ways to get an education.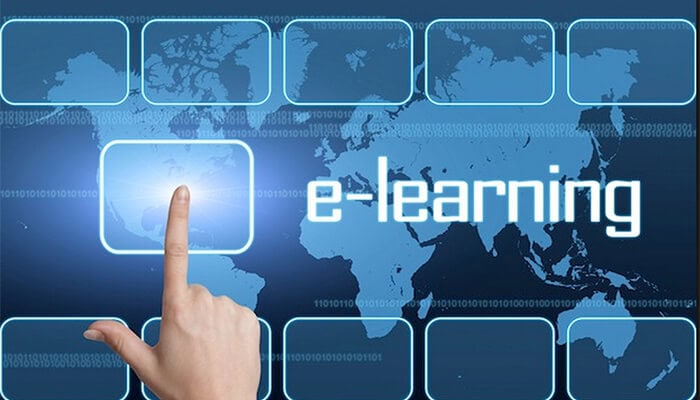 Note: The Most Modern Elearning Translation Process Today
Profit from eLearning
Since the main application of eLearning went live at the beginning of the new millennium, the use of eLearning has evolved. Statistics prove that this is a valuable learning tool that has benefited many companies, creating a new niche in the education industry through some amazing statistics.
It is predicted that by 2025, the market for eLearning will be around $325 billion.

As of 2017, approximately 77% of corporations in the United States used eLearning.

In the same year, eLearning via smartphones was offered by 67% of companies in the United States.

The retention rate for those who have used eLearning methods is around 25% to 60%.
The growth potential of eLearning is huge. Companies that used eLearning between 2001 and 2017 increased by 900%. About 43% of organizations in the US that have used eLearning have increased their income by about 24%.
The increase in usage and profitability of eLearning means that people in different parts of the world can access eLearning programs. To achieve a higher audience reach, eLearning must be available in different languages. If more people want to increase their knowledge, eLearning courses should be localized.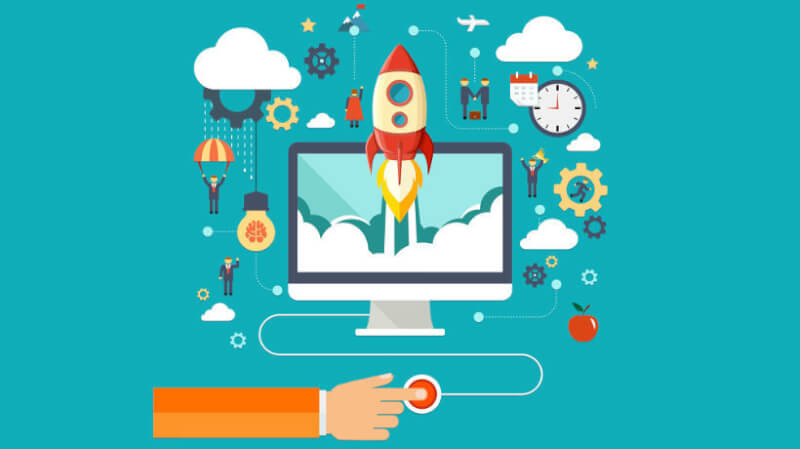 Note: Your Ultimate Guide to Doing Business in Southeast Asia
Application of eLearning
eLearning is very effective for distance or on-site training. Workers can develop additional skills or update skills they already have. eLearning can be used for the following types of training:
1. Staff training
One of the most popular types of eLearning is employee training. It will be faster and easier to train new employees, and they will gain knowledge about the company and learn about the work that will be assigned to them. The employee training delivery is consistent and consistent, making the process more efficient. With tests, reports, and feedback, it's easier to evaluate employee performance.
2. Compliance training
Many organizations must comply with regulations, laws, and guidelines. Using eLearning, employees are informed about regulations and their impact on their work and the company. It is imperative to provide compliance training, be it in workplace dignity, safety and health. Compliance training may focus on diversity, human resource law, and anti-harassment.
3. Customer training
You might think it's weird to get customer training. But in practice, this is very valuable. This is a common program for suppliers of software products, machinery, medical devices, and other products whose customers must fully understand how to use the product. It provides customers with an enhanced user experience through simulations, which increases user engagement and customer retention.
4. Re-train agents or partners
This type of training gives your business partners the right tools to become better members of your business network. You can create eLearning materials to guide them in their marketing efforts, product support training, sales training, and product information training. Your partner will be able to retain more knowledge through eLearning. They can watch the program as many times as they want, which is better than you holding a seminar where the participants are likely to forget most of the information being disseminated.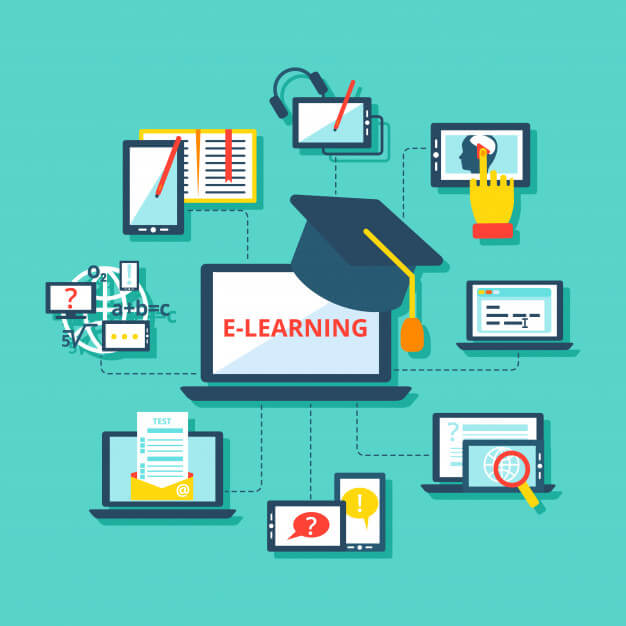 Note: Things to Know About Southeast Asian Customers
Localization of eLearning
If your eLearning program is designed to be used by learners from different countries, you will need to not only translate the lessons, but also localize them.
Localization is that part of the translation process where content is tailored to a particular region. Adaptation of content means translating it into the target language. However, the process does not stop at translating the text. This process also adapts other factors, such as fonts, colors, images, and signs to the local culture. These elements should be replaced with things that are more acceptable to the intended users, such as things they are used to seeing and using.
In eLearning localization, even if the lessons are culturally neutral, you should consider specific examples to avoid offending learners.
Localizing eLearning makes lessons more engaging because they will fit the intended user's culture. The course will become relevant to a particular culture, making the lessons more effective.
Elements and characteristics that are often localized
Whether your eLearning document is a simple video, a PowerPoint presentation, or a full course delivered via a learning management system (LMS), its elements and characteristics will require translation and localization. if you target the multilingual market.
The most common characteristics of eLearning that should be localized are as follows:
Written Content

Graphics and images

User experience elements such as navigation buttons

Video

Sound

Formats like date, time, address, unit of measure, currency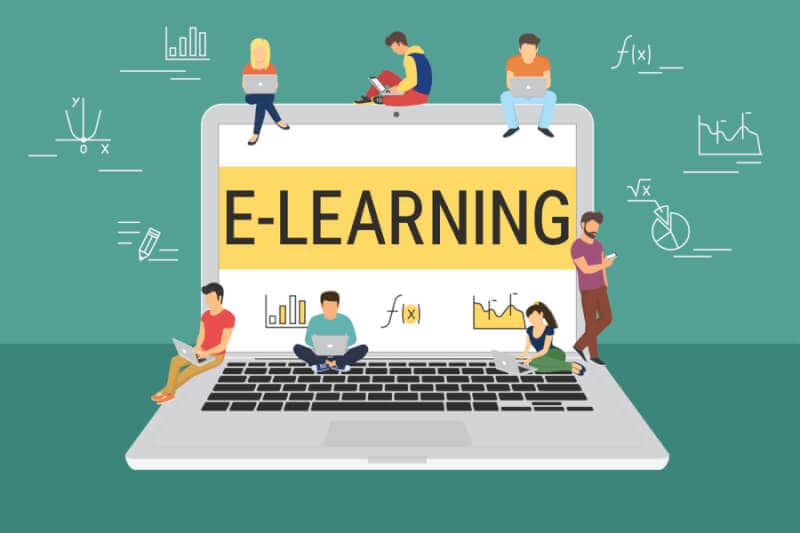 Note: How to Become a Pro Copying Expert
Steps to localize eLearning
Localizing eLearning is a complex process that should be done by experts in the field. The project scope varies depending on the type of eLearning module the eLearning program has.
Here are the steps needed to make eLearning document localization a success.
1. Rating
Analyzing the entire document is an important step. You should evaluate cultural and professional perspectives to identify culturally specific goals, content, and target users.
Evaluation of an eLearning program includes evaluation of the source content, the layout including the type and number of graphic elements used, as well as determining the file format, subscription, and frequency of occurrence of universal terms Out.
Part of the evaluation process is the selection of the software and tools used for localization as well as the selection of members of the localization team, which may also include professional voice talent for the piece. sounds of an eLearning program, graphic artist or designer. The selection of voice talents is included in the evaluation process, upon approval of the client.
2. Prepare
During the preparation phase, the team extracts the text from the files in their original format. Charts, graphs and graphics should also be prepared. The preparation process includes transcribing the sound scripts. Time stamps should be included to guide the voice talent during recording.
3. Translate, edit and proofread text files
In this step, the texts extracted from the source files will be translated. Native translators as well as proofreaders and editors should edit and proofread translated texts.
4. Customer reviews – 1st time
Once the written elements of the eLearning program are translated and localized, edited, and proofread, it is then sent to the client for internal review.
5. Modification
This step is optional. Modifications will depend on what the customer finds should be changed or replaced. Otherwise, the team will proceed to the next stage of the localization process.
6. Voiceover recording
Voiceovers are recorded by approved voice talent. The studio director needs to be a native speaker to ensure the accuracy of the recording. Furthermore, you must perform this step in a professional recording studio to ensure that professional recording systems and other equipment are used to ensure clarity and quality of recordings.
7. Customer reviews – 2st time
Audio files are submitted for customer evaluation. Guests may request an edit, possibly due to an error in the script or request a faster or slower pace, or they have a preference regarding pronunciation.
8. Record voiceover based on changes
Again, this is an optional step if the customer requires some changes.
9. Electronic prepress/localization technique
Once all required changes have been made, the translation and voice recording will be completed. The digital publisher will consider all visual elements, especially graphics formatted into the required language. The graphic artist or designer localizes the visual elements to the preferences of the target culture in this process.
Localization engineers will then synchronize the recorded audio files into animations in the learning modules. They will make sure that every element is working properly.
10. Final Quality Assessment
The final quality assessment will be performed by a language tester. He or she will appreciate clear and seamless audio files with module animations.
11. Delivery
The localization team delivers the final file in the required format. These are the most important things you should know about eLearning localization. You should prepare your eLearning material for localization by planning for multilingual content from the start. This ensures a more efficient transition and guides eLearning creators to consider the structure of the text and language usage, like avoiding idioms, slang, and humor that can be difficult to translate. into other languages. Other things to consider are the contraction and expansion of text when translated into other languages ​​and the use of colors, graphics, and images.
Note: International Marketing: How Nike Expands Globally

Choosing the Right Partner for eLearning Localization
ELearning localization is a difficult task that should only be done by professionals. And you can find experienced localization experts at Idichthuat will bring absolute satisfaction to all customers. We understand the complexities and techniques involved in localization work. So, when you are looking for accurate and high-quality localization services, give us a call for a free consultation of professional and top quality localization services in Vietnam today.
Every business knows that well-trained, highly engaged employees are the foundation of success. But as your company's workforce becomes increasingly diverse, how can you provide appropriate training under international law and address those concerns?
Come to the translation company Idichthuat today. We work with major players in everything from technology to retail, automotive to pharmaceuticals – to create tailored training solutions, including:
Health and safety at work: OSHA, COVID protocols.
Security: HIPAA, GDPR, cybersecurity.
Corporate standards: social responsibility, diversity and inclusion.
Code of conduct: prevent bribery, conflicts of interest.
Financial Services: BSA/AML, Risk Management, CISA.
Whether you need to establish an entirely new curriculum or translate regular content into a new language, there are three key considerations to keep in mind.
Adaptation, Development, and Localization Training
Looking for a language service provider like a translation company Idichthuat Having a strong track record in content creation, not only translation but also the secret to developing documents that are both effective and engaging for your customers. With years of experience in content creation, Idichthuat Believe it will help you grow while maintaining your brand voice and message in any format.
With passionate professionals, Idichthuat can help clients develop content from simple to complex.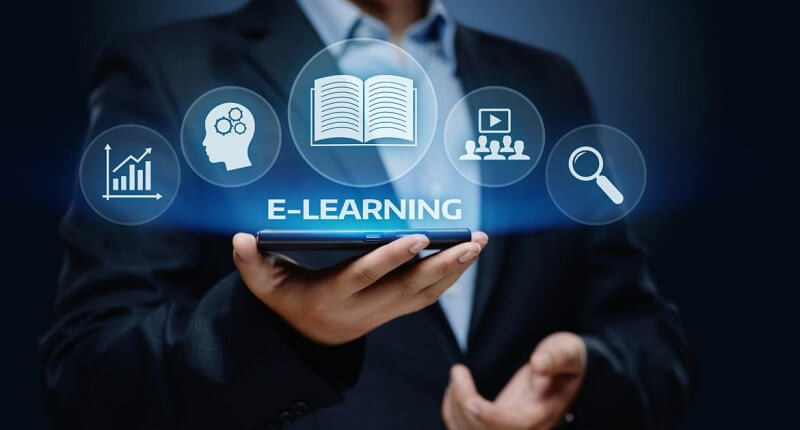 Partnership Through Full Training
Our community of translators is fluent in more than one language, plus subject matter expertise in more industries than any other language service provider. Highly trained language experts will ensure that your documents are accurate and up to date with the latest legal regulations for your industry.
Over the years, many partners have used us to translate a wide range of internal documents. From anti-bribery policies and codes of conduct, to contracts and legal agreements, our law-trained language specialists provide translations into several language pairs. And if clients are involved in anti-bribery lawsuits, we are available to work with outside attorneys to translate important documents related to the case.
Global Accessibility
Today's best compliance training is not only engaging and interactive – it's also available across platforms in multiple languages. Our E-learning solutions ensure that all your employees and global partners can access and complete training 24/7 on any device, with cloud-based solutions, Mobile-ready, flexible, extensible and easy.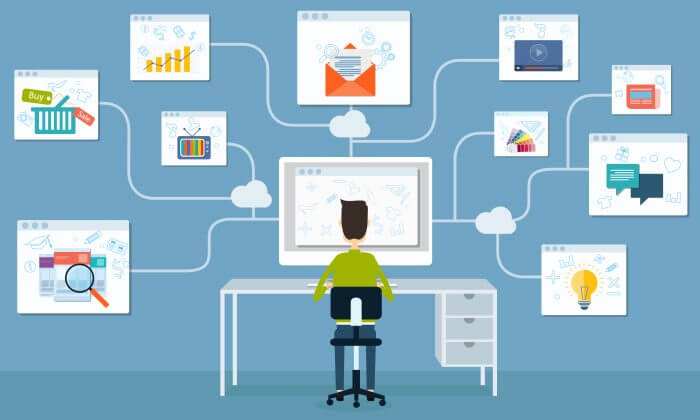 When one of the world's leading medical technology companies was asked to create a compliance policy for its distributors and partners and their employees, they came to our company. We've worked closely with their internal teams to translate E-learning videos into languages ​​through our translation management platform, giving clients visibility into project progress over time. real-time and deliver content that their global customers can access 24/7 on any device.
Training becomes increasingly complex, by developing powerful E-learning content, Idichthuat guarantee that our training will help you in any language. Contact us today to start your multilingual training project.