Nike, Inc., an American multinational company that designs, develops, manufactures, and markets athletic apparel, footwear, accessories, and equipment. The company was named Blue Ribbon Sports when it was founded in 1964. In 1971, the company officially changed its name to its name, the Grecian goddess of victory, Nike.
In addition to its sportswear and signature product, Nike shoes, the company has several subsidiaries. The company sponsors various sports teams and top athletes and celebrities in the world and operates its own retail stores, in addition to providing stores and distributors worldwide. world. Nike is also known around the world for its Swoosh logo and the slogan "Just Do It."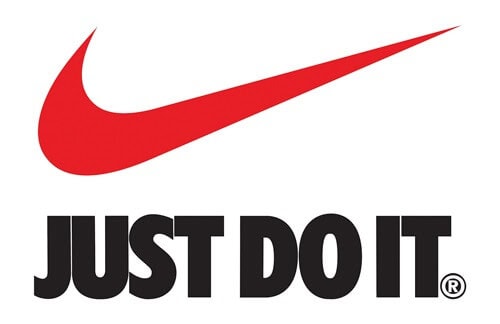 Note: Everything You Need to Know About Product Localization
Early Start
Since the early 70s, people have aspired to wear sneakers with the swoosh logo. Very popular and recognizable brands are a sign of coolness, a sign of being or like their idol. Not only in the United States, wearing a pair of Nikes makes people jealous of their colleagues, but it has become a global phenomenon.
How Nike Starts
Philip Knight, a University of Oregon track and field athlete, and Bill Bowerman, his coach, founded Blue Ribbon Sports in 1964. Initially, the company was just a distributor of Onitsuka Tiger sneakers, which were Produced by Onitsuka Co., Ltd. Japanese. Onitsuka later merged with JELENK and GTO and became ASICS Corp. Two years later, Blue Ribbon Sports or BRS opened its first retail store, located in Santa Monica.
With a penchant for sneakers, Bowerman often rips apart different models of Tiger-made sneakers and analyzes the ingredients. He wanted to create lighter running shoes, getting feedback from university runners who participated in testing his own design. By 1971, the business relationship between Onitsuka and BRS was no longer healthy, leading to a rift between the two companies.
BRS changes company name Nike, Inc. in 1973. In the same year, the company signed an endorsement deal with the Romanian ATP tennis player Ilie Nastase. It was the beginning of many product endorsement packages that have become part of the growth of the Nike brand.
Did you know that the swoosh logo is modeled after Nike's wings? Seems hard to imagine, doesn't it? Look at Nike on the side; Now rotate the logo so that the pointed end is facing down. This is an interesting puzzle. The designer of the Nike swoosh logo is Carolyn Davidson. At the time she created the design (1971), she was still a student. It took her 17,5 hours to design and complete it. For $2 per hour, she was paid $35 for that logo.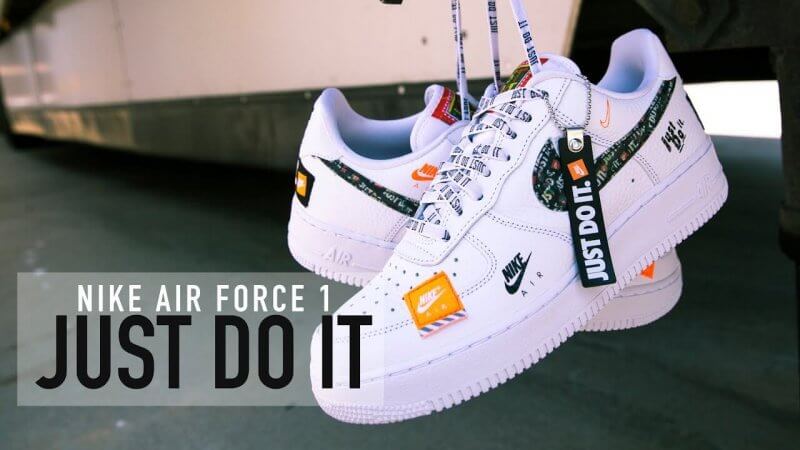 Note: Social Media Translation – Advertising – Marketing
Global Marketing Strategy
The beginnings of Nike's strategy came when Phil Knight was still a college student. He thought it would be beneficial for the company to use manufacturing plants in countries other than the United States, as labor costs would be much lower. He thinks South Korea and Taiwan are possible locations. Those ideas have become reality. After that, the production plants were moved to Indonesia and China. Today, sneakers, clothing, equipment and accessories are manufactured in more than 700 factories in 42 countries. Nike does not own any factories. Instead, the production processes are all outsourced, which is more economical.
The core of an international marketing strategy is innovation, which has proven to be a very strong advantage for brands to maintain their superiority over the competition.
Has its own formula for delivering its strategic marketing thrusts.

New business ideas are needed to enable the brand to expand in a sustainable economy.

There is a need for a roadmap for the future growth of the brand and solutions to overcome its roadblocks.

Ways to enable the brand to continue to grow and create an existing business model while undergoing a transformation need to be identified.

As for Nike's international expansion, the company acknowledges that it should be collaborative and flexible when it comes to innovation.

Brands have several goals to achieve their marketing strategies.

Put investing in sustainability a top priority for R&D and innovation on consumer brands' agendas

Use partnerships and investments to fast track brand innovation

Share intellectual property to quickly track changes through GreenXchange

Create an advocacy program to develop large-scale policies and investments for sustainable innovation to ensure that brands can compete in the global economy
Note: 07 Ways to Choose a Professional Translation Company
Innovation – Key to Nike's growth strategy
Perseverance to become better helps them innovate, assists them in handling corporate responsibilities. They take a close look at risk management by working to improve the social, environmental and labor impacts of their business models.
To ensure international expansion, Nike also focuses on sustainability. Nike recognizes the fact that to maintain its market dominance, it must continue to deliver innovative products as well as consumer experiences. Sustainability means profitability. Consumers around the world create new markets as well as demand for new products and services. This means Nike must get closer to the market and continue to create new solutions and product customizations.
Nike is aware of conditions affecting its workforce, communities, products, supply chains, and people, ranging from rising fuel prices, population growth, climate change, and reduced availability of natural resources. To combat these factors, Nike creates designs and products that rely on energy, water, raw materials, and more.
New business model
The company believes that in the future, companies will strive to achieve zero waste, which is a closed business model. This means that the company will reuse, recycle or completely decompose their materials. One of the approaches envisioned for the new business model is to manufacture products from reclaimed materials from different manufacturing processes and at the end of the product's life cycle.
Nike thinks this can be achieved if companies come up with better ways to reuse and recycle waste so that new products can be created. Product designers should look for more sustainable raw materials while business leaders should analyze its impact on the workforce and supply chain.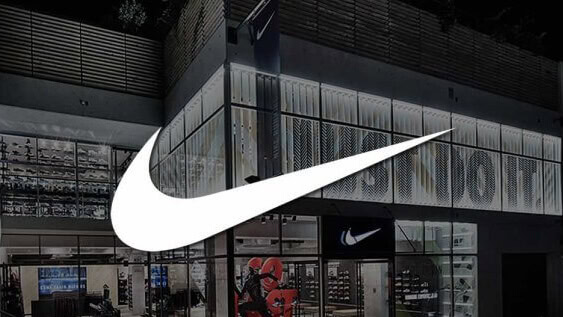 Note: E-Commerce Business Document Translation
Adapt and meet market requirements
The innovative approach to product and marketing began in 1979 for Nike. Although their sneakers have enjoyed worldwide consumer demand and huge sales, the company is constantly thinking of new ways to improve its main product.
In 1979 Nike introduced air cushion technology to its running shoes. Gas-filled plastic films can be inserted into the soles of running shoes to make them more comfortable. The technology was invented by an engineer from NASA. While it helped boost the company's revenue, competitors were exploiting the boom in aerobic exercise, something Nike couldn't consider.
To regain market share, it introduced the Air Max in 1987, a new model of sneakers in which two interdependent pneumatic bags acting as a shock absorber could be inserted. The brand customized the shoes by inserting different bag sizes. Therefore, consumers can choose a suitable shoe based on their height and the pressure then exerted on the shoes. Nike has produced 40 different models of the Air Max line. In 1988, the company launched the "Just Do It" campaign, which the brand maintains to this day.
Street fashion
For the younger generation and those leading active lifestyles, Nike has developed a line of apparel, inspired by trends in street fashion. The company has come up with innovative and trendy apparel, including tracksuits, baseball caps, shell suits, shorts, socks, tights, leggings and sneakers.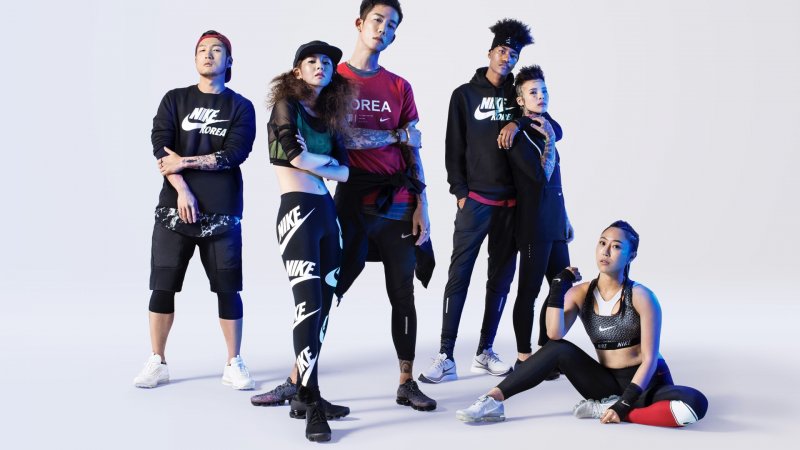 Note: Translation for the luxury brand fashion industry
Digital technology
The brand realized that even the technology it poured into creating its sneakers was not enough to attract more customers. The company had to think of new things to offer to set Nike apart from other brands. This means moving away from the core business and creating something more appealing to consumers. This led the company to focus on accessories for athletes.
In May 5, Nike launched a new gadget for the US market – the Nike + iPod Sports Kit. This tool allows athletes to measure their speed and distance while walking or running. It's a very good partnership between Nike and iPod.
In 2008, Nike released the Nike+ Sportband Kit that could connect directly to a computer for downloadable, results. In 2010, the brand introduced
Nike + Sportwatch, also based on the original electronic chip that Nike originally developed for running/walking shoes.
These innovations have made a huge impact on the market, providing the Nike user community with millions of members. Digital tools encourage not only athletes but also others who want to be athletes and who want a more active lifestyle. Users share, compare, and discuss their results from using various gadgets sold by Nike, helping the company reduce traditional ad spend and maintain effective brand awareness. more through the community. In the process, it brought the brand closer to the consumer.
Social media presence
The company is always interested in what is going on in the market. It was one of the early adopters of email marketing, the Internet, promotional communications technology, and narrowing (target market or niche marketing) for marketing campaigns using multimedia.
Nike makes effective use of social media platforms to engage with millions of users and attract new customers since it started creating Facebook pages for its various products.
Strategic Partnerships and Sponsors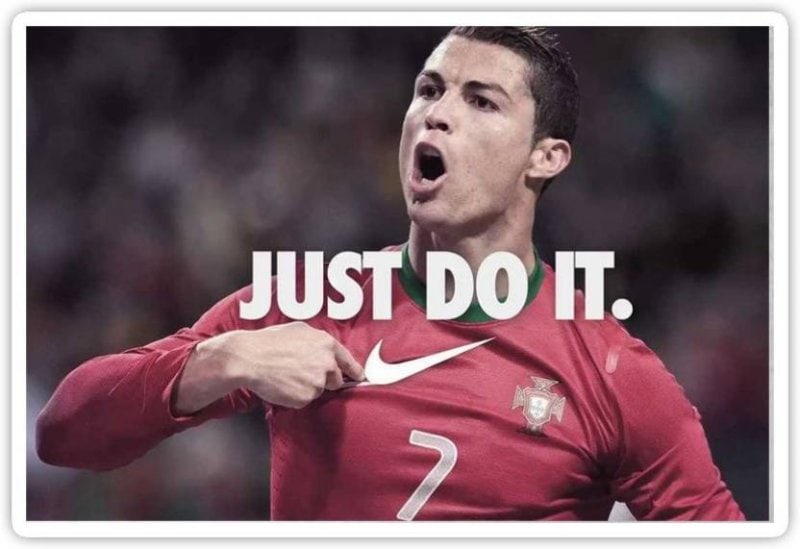 Note: Translation Training Elearning
Other methods that have made Nike's international expansion so successful are sponsorships and strategic partnerships. Over the years, Nike has associated with many athletes and celebrities in the world such as:
Michael Jordan

Kobe Bryant

Sebastian Coe

Jackie Joyner-Kersee

Carl Lewis

Tiger Woods

Rory McIlroy

Neymar

Cristiano Ronaldo

Ronaldinho

Wayne Rooney

Ronaldo
Sponsorship deals aren't just for individuals in the sports industry. Nike is present in most sports activities. The company sponsors all uniforms of NFL teams, some association football clubs in Africa, Asia, Middle East, Europe, Oceania, North and South America. It is also the sponsor of national football teams around the world.
Nike is also present in various football associations worldwide, track and field, basketball, Australian football, boxing, cricket, figure skating, golf, gymnastics, mixed martial arts, ball throwing, rugby union, tennis and swimming. The grants also extend to sports teams at various colleges and universities in the United States.
The partnership of Nike and Apple, Inc. increased brand awareness, helping consumers decide which brand to choose. That helps the two companies deliver enhanced user experiences – a pair of Nikes, for their sports and music enjoyment while measuring their performance on an iPhone or iPod.
Nike is an innovator, helping to keep its international expansion going. The company has always pushed its creative boundaries to come up with new products and set the brand apart from the competition. The company quickly embraced new technologies and the opportunity to expand its customer base. Being able to connect closely with its customers gives the company the opportunity to gather valuable information, which leads to product innovation.
Professional Marketing Translation Services
Expansion of international business carries many risks, but can help the company reduce risk as much as possible. One solution is to adapt businesses and products to international markets. Our Marketing document translation will help you reach the international market for companies large and small who want a more efficient way. With the above sharing, Idichthuat hope to be a bridge to help your company and business thrive in the coming time.
Contact us today for the fastest service quote and consultation.