Notarized translation in the era of integrated country has become essential needs. With documents related to curriculum vitae, overseas student documents, travel documents, import and export procedures, labor export records, notarized translation is required in the languages required in your country of destination.
CHEAPEST - FASTEST HANOI NOTIFICATION TRANSLATION
Notarized translation required must be fast, accurate, quality and reasonable price to aim at the interests of customers. Meeting all of the above requirements, Hanoi notarized translation service of IDICHTHUAT are trusted and chosen by many customers. And let's find out more and more about this service at us.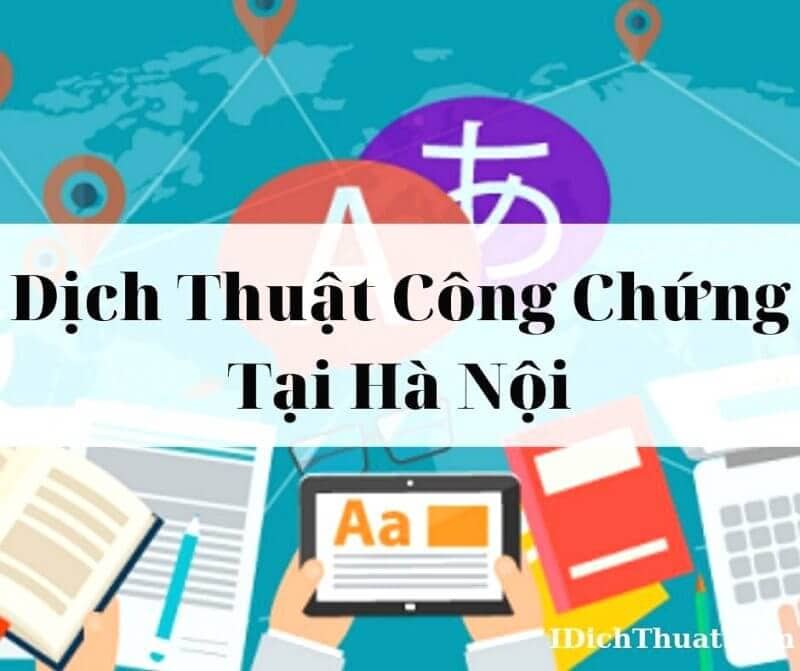 Notarized translation is different from the common translation
Notarized translation is an original document translation service need to be notarized into a target language other than the original language. The necessary condition is that the original must have a valid authentication stamp and the translation must be certified by the competent authorities to be identical and accurate with the original.
Notarized translation required With high accuracy, the translation must have more credibility and legal validity than the normal translation. Therefore, in order to have quality and valid notarized translations, you need to find reputable and experienced notarized translation service providers in this field.
Introduction about notarized translation services at IDICHTHUAT
IDICHTHUAT is one of the leading companies in Notarized translation services in Vietnam. Our professionalism is not measured by the time of operation but is evaluated based on the satisfaction of our customers over the years. Come to IDICHTHUAT, we guarantee that customers will receive the highest satisfaction about the finished products that IDICHTHUAT bring. The efforts and achievements we have made over the years have been trusted and recognized by our customers as a leading prestigious unit in the field of notarized translation. now.
Notarized translation process at IDICHTHUAT
Step 1: Customers can contact IDICHTHUAT via hotline / email / web chat Or you can go directly to the representative office to IDICHTHUAT to answer customer inquiries.
Step 2: You can send soft copy documents and requirements via EMail to receive a quote.
Step 3: IDICHTHUAT After receiving the soft file, we will review and quote the fastest price for you.
Step 5: After the two parties agree on the cost, the two parties will officially sign the contract
Step 6: After signing the contract, we will carry out the operations at the request of the customer.
: IDICHTHUAT will deliver the documents at the agreed time to you by post, email or delivery support.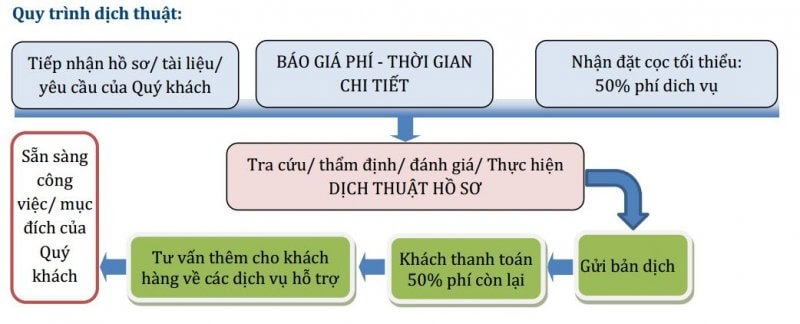 Why you should choose notarized translation services at IDICHTHUAT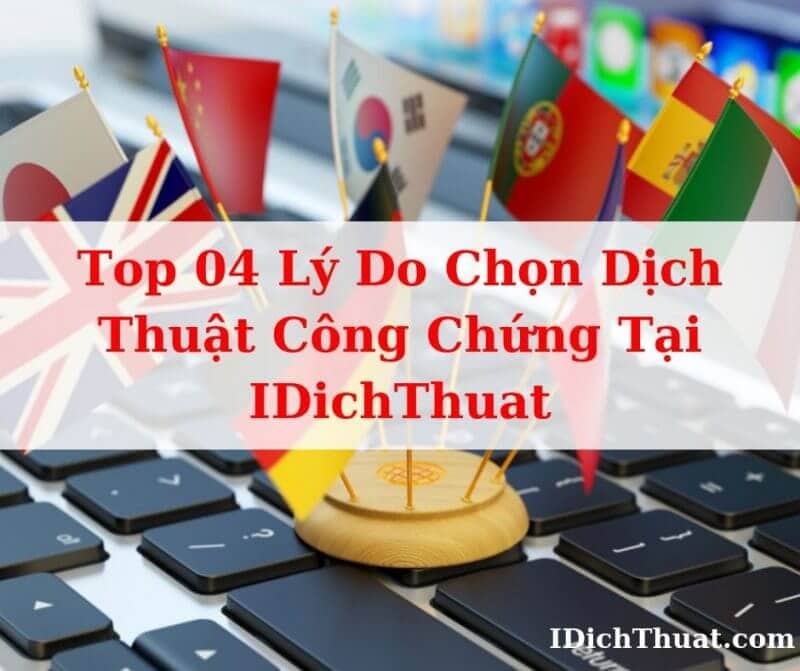 IDICHTHUAT was Vietnam Translation Association rated the top quality and reputation in translation industry. More than that, IDICHTHUAT is still reliable notarized translation address of many domestic and foreign organizations, individuals and businesses.
We commit to deliver the translation according to the signed contract. If there is a delay, we will take full responsibility and 100% refund for customers.
Our translation process has been rigorously evaluated to offer the most competitive prices today, while minimizing costs incurred in the translation process to ensure the interests of our customers. If you become a potential customer, you will also receive a lot of incentives when using use translation services at IDICHTHUAT.
Commitment to keep customer information confidential, IDICHTHUAT do not store any of the client's documents after the translation contract ends
Notarized translation services in IDICHTHUAT
Notarized translation for businesses:
bids
Certificate of business establishment
Legal documents of business establishments
Legislation
Technical drawings
Corporate financial statements
Notarized translation of contract amendments and supplements
Procedures for notarization of documents, cancellation of contract and transaction contents
Translating Specialized Documents
Reference books, textbooks, textbooks
Translation of medical, pharmaceutical and high-tech documents
Translating study abroad documents
Translate website, software
Notarized translation of personal documents, academic papers
Notarized translation of university degrees, transcripts, academic records
Notarized translation of judicial records, people's identity cards, birth certificates, passports, household registration books, marriage registration certificates
Translation of income certificates, land use right certificates, documents proving property
...
IDICHTHUAT Proud to be the only company that offers Hanoi notarized translation service Cheapest and fastest in years. With proven competence, IDICHTHUAT wish to cooperate with organizations, enterprises at home and abroad.
For all cooperation needs, please contact: Hotline or EMail us at Contact We will advise you on service details and send a quote including translation fee and completion time as soon as possible.
Visit website: https://idichthuat.com/ for more of our other services.
See other services:
List of Notary Offices in Districts, Towns in Hanoi:
Hoan Kiem District Notary Office, Notary office in Dong Da district, Ba Dinh District Notary Office, Notary office in Hai Ba Trung district, Notary office in Hoang Mai, Notary office in Thanh Xuan district, Notary office in Long Bien district, Notary office in Nam Tu Liem district, Notary office in Bac Tu Liem district, Tay Ho District Notary Office, Notary office in Cau Giay district, Notary office in Ha Dong, Notary office in Son Tay town, Notary office in Ba Vi district, Notary office in Chuong My district, Notary office in Phuc Tho district, Notary office in Dan Phuong, Dong Anh District Notary Office, Notary office in Gia Lam district, Notary office in Hoai Duc district, Notary office in Me Linh district, Notary office in My Duc district, Notary office in Phu Xuyen district, Notary office in Quoc Oai district, Notary office in Soc Son district, Notary office in Thach That district, Notary office in Thanh Oai district, Notary office in Thuong Tin district, Notary office in Ung Hoa district, Notary office in Thanh Tri district....