Ha Dong District Notary Office - The following article Idichthuat share with you the list of notarial practice organizations (Notary Offices and Notary Publics) located in Ha Dong District, Hanoi.
Contact information includes the name, address, contact information of the head office, tax identification number, and full name of the head of the notarial practice organization in Ha Dong District, Hanoi. (Update the latest information at Hanoi Department of Justice sotuphap.hanoi.gov.vn)
List of Notary Public Offices in Ha Dong District, Hanoi
1

Tran Hoang Lan Notary Office

Established in 2011 according to the operation registration certificate of the Notary Public Office No. 53/TP-DKHĐ issued by the Department of Justice of the Hanoi People's Committee.

As the safest, most prestigious, fastest and most professional notary office in Ha Dong district.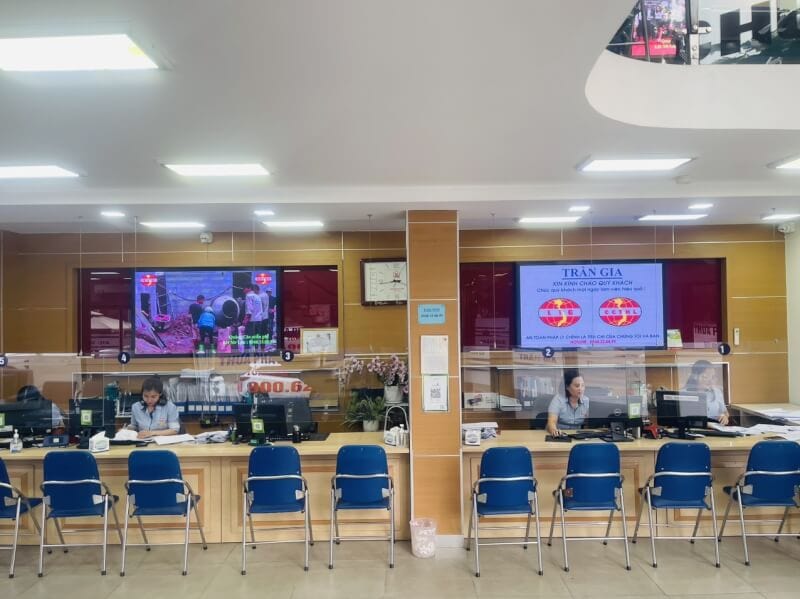 Located in the heart of Ha Dong district with a team of Notaries, legal experts with extensive experience and in-depth knowledge in many different fields: Notary, Lawyer, Attorney.
Attentive service attitude and complete facilities to meet all the needs of customers. We are committed to providing our clients with the best legal products and services that ensure professionalism, speed, convenience, accuracy and safety in terms of the law.
With the motto "Legal safety - our criterion and you" Tran Hoang Lan Notary Office is a reliable address for customers when in need of Notarization and Certification services in Ha Dong district. .
Contact information:
Address : NO03-Lk01 land service area in Ha Tri, Ha Cau, Ha Dong, Hanoi
Hotline: 19006287 – 0948 33 88 99
Head of Office : Tran Hoang Lan
Opening hours: Monday to Saturday: 2:7AM - 7:30PM
2
CVN Notary Office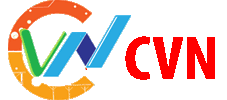 Notary Services Ha Dong District Hanoi - Notarization CVN specializes in notarizing contract documents, documents, issuing copies, drafting contracts, translating, making power of attorney, making wills, dividing assets, transferred to the red book package…in Ha Dong District, Hanoi. With quality service guaranteed prestige, fast, low fees.
+ With a team of 8 Notaries, 16 Administrative staff and in addition to partners with notary offices in Ha Dong District, Hanoi, CVN notary is also an important partner of more than 50 notary offices across the country. water.
Contact information:
Notarized price in Ha Dong District, Hanoi at Notary Public CVN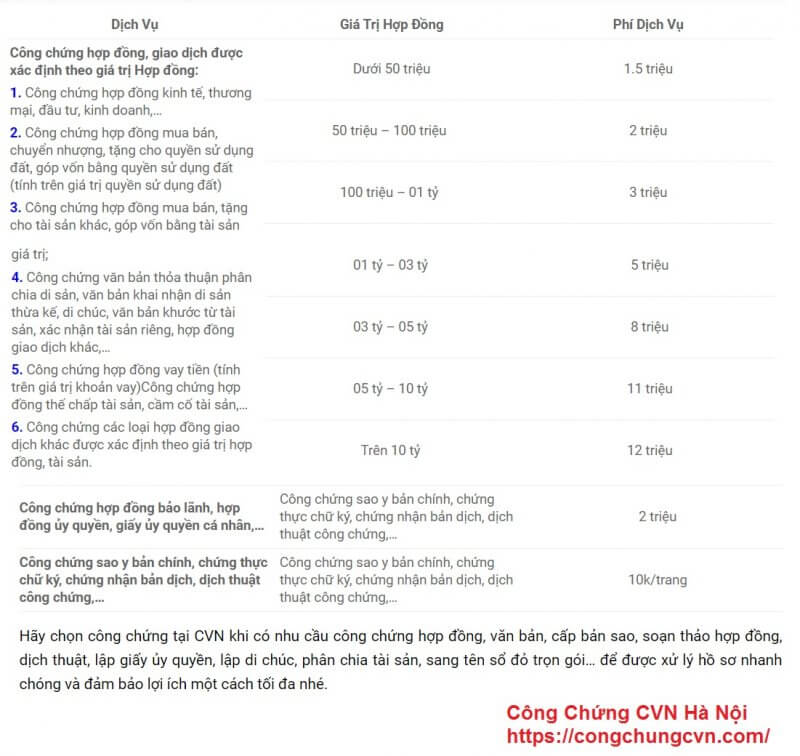 + Note: Click to see the latest update on notarization service quotes in Hanoi
3

Nguyen Manh Thang Notary Office

Notarization of real estate sale, gift, lease, mortgage, authorization contracts. Notarization of wills, declaration, division and refusal of inheritance.

Notarization of written agreement on division and merger of marital property. Notarization of other contracts and transactions as prescribed by law. Certified copies of papers and documents. Notarized translation of documents and documents.

Contact information:
Address: No. 23, adjacent to 14B, Van Phu urban area, Phu La ward, Ha Dong district
Tel: 024. 39962426
Representative: Nguyen Manh Thang
5

Notary office No. 7
Address: Van Phu Urban Area, Phu La Ward, Ha Dong District
Tel: 024 33.824.034
Representative: Vu Dong
6

Northern Notary Office
Address: No. 1A Tran Dang Ninh Street, Quang Trung Ward, Ha Dong District
Tel: 024 66.508.789
Representative: Nguyen Van Linh
7

Notary office Bui Huu Dung
Address: L1 Administrative Center, Ha Cau Ward, Ha Dong District
Tel: 024 33.546.546
Tax code: 0500605081
Representative: Bui Huu Dung
8

Nguyen Huong Notary Office
Address: LK5A – 55, European overseas Vietnamese village, Mo Lao urban area, Mo Lao ward, Ha Dong district
Tel: 024 33.113.968
Tax code: 0105886603
Representative: Nguyen Thi Lan Huong
10

Nguyen Sang's Notary Office
Address: Villa L08-05, Area A, Duong Noi New Urban Area, La Khe Ward, Ha Dong District
Phone number: 0859 999 071
Tax code: 0107856523
Representative: Pham Thi Thanh Huong
Above is List of Notary Offices in Ha Dong District, Hanoi updated at website sotuphap.hanoi.gov.vn of Hanoi Department of Justice.
You can also consult more about the list Prestigious and professional notary office in Hanoi. Idichthuat Hope the article about the address, information of the room notary service This is helpful to you.
Contact us today for the fastest service quote and consultation.