Choosing a reputable translation address is always a concern of many individuals and businesses who want to reach out to the world. Because the translator must both meet the requirements of fluency, master both languages, and have knowledge and deep understanding of that specialty. Understanding those worries, today Idichthuat will bring you the top article Japanese translation company in Binh Duong, hope the article will help you find the most suitable language companion for you.
List of Top Fastest Japanese Translation Companies in Binh Duong
1
HANU translation company
Considered one of the pioneers of Japanese translation in Binh Duong, HANU Translation Understanding to conquer every customer, the first and most important thing is to improve service quality.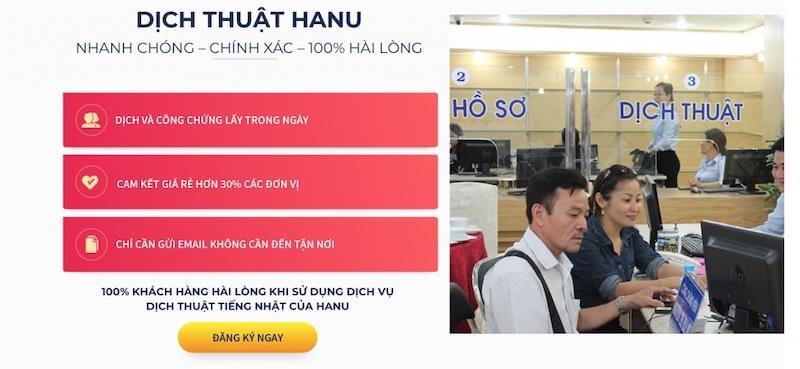 Advantages of HANU Translation Company
HANU Translation has focused right from the stage of recruiting and training a team of translators. They must all have a bachelor's degree or higher and have many years of experience working in the translation industry.
Contact HANU Translation Company
Address: Sunview Town Apartment Built, National Highway 1K, Di An, Binh Duong

Phone Number: 0909 126 997 – 0121 4569 818
>>> Articles to see: Japanese Translation Guide Fast, accurate, accurate.
2
Minh Kim Service Co., Ltd
Another name that is not strange when it comes to translation in Binh Duong, Minh Kim Service Company Limited has long become the leading prestigious Japanese translation company in this city.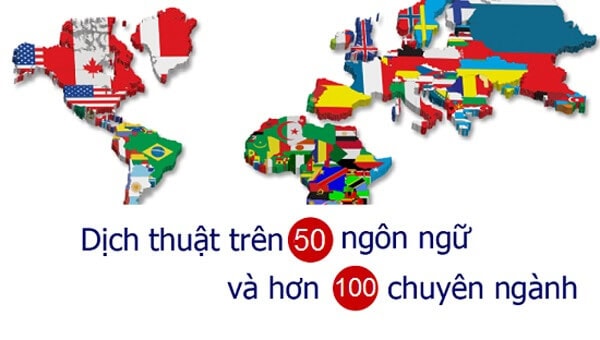 Advantages of Minh Kim Service Co., Ltd
Customers can rest assured when cooperating with Minh Kim Service Co., Ltd., because besides quality translation services.

Minh Kim Service Company Limited also commits to 100% confidentiality of customer information and documents.
Contact Minh Kim Service Co., Ltd
Address: No. 31/1 Friendship Avenue – KP. Binh Dang - Binh Hoa Ward - Thuan An Town - Binh Duong

Phone Number: 0918 82 78 38
3
Binh Duong Translation Company
Always holding an important position in the translation market in Binh Duong, Binh Duong Translation Company is known as one of the most economical Japanese translation facilities in this place.

Advantages of Binh Duong Translation Company
Because we know that the word "credibility" makes a business successful, so, all of our products are guaranteed to be delivered to customers as promised.
Contact Binh Duong Translation Company
Address: 123 Le Trong Tan, Di An, Binh Duong

Phone Number: 0947.688.883 – 0963.918.438
4
Translation company Idichthuat
Complete more than 55,000 translated documents each, Idichthuat has been and is the leading Japanese translation choice in Binh Duong. Not only impressing with its blazing fast translation speed and extremely high working efficiency, Idichthuat It has also attracted more than 3,100 domestic customers and over 250 foreign customers thanks to its accurate translations.

Advantages of Idichthuat
In order to do that, Idichthuat has equipped itself with a team of translators and interpreters with a bachelor's degree or higher, with many years of working experience, full responsibility, diligence, patience and sensitivity to languages.

With an attractive translation price and many incentives for loyal customers, Idichthuat is increasingly asserting its position in the hearts of customers.
Contact Idichthuat
Head Office: 228 Au Co, Quang An, Tay Ho, Hanoi

Ho Chi Minh Branch: No. 42, Street 32, Quarter 6, Phuoc Long B Ward, District 9, City. Ho Chi Minh

Da Nang Branch: 33/5 Vo An Ninh, Hoa Xuan, Cam Le, Da Nang

Hotline Hanoi: 0384.358.287
Hotline HCM & Da Nang: 0866.682.329
Email Address: dichtot@gmail.com
Website: idichthuat.com
>>> Articles to see: 8 Challenges When Translating Japanese Language
5
Phuc Thinh Translation Co., Ltd
Having many years of experience in the field of translation, Phuc Thinh Translation is gradually becoming a cheap Japanese translation unit in Binh Duong.

Advantages of Phuc Thinh Translation
Coming to Phuc Thinh Translation, customers not only experience the best specialized translation services.

Phuc Thinh Translation also has a variety of other services: Notarized translation, legal translation, ...
Contact Phuc Thinh Translation
Address: 358 Le Hong Phong, Area 4, Phu Hoa Ward, Thu Dau Mot City, Binh Duong

Phone: (0274) 3852052 – 0918351361 – 0996586528
6
A2Z Translation
As a partner of many EU companies and businesses, A2Z Translation has been and is a professional Japanese translation office in Binh Duong.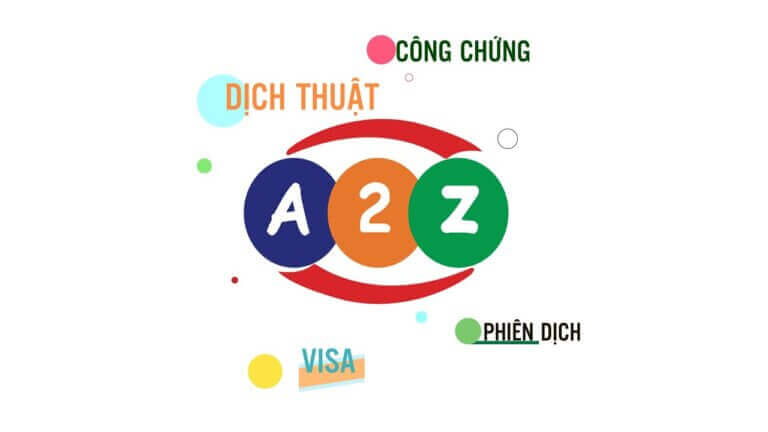 Advantages of A2Z Translation
In order to achieve the final product with the highest accuracy, all translated documents of A2Z Translation have to go through a rigorous translation process, and especially they will be proofread by a local expert. before delivering to the customer.
Contact A2Z Translation
Address: 72 Ngo Quyen, Phu Cuong Ward, Thu Dau Mot, Binh Duong

Phone Number: 0966.779.888
7
Van Phuc translation company
With over 6 years of experience, Van Phuc Translation has long been a reliable Japanese translation address in Binh Duong.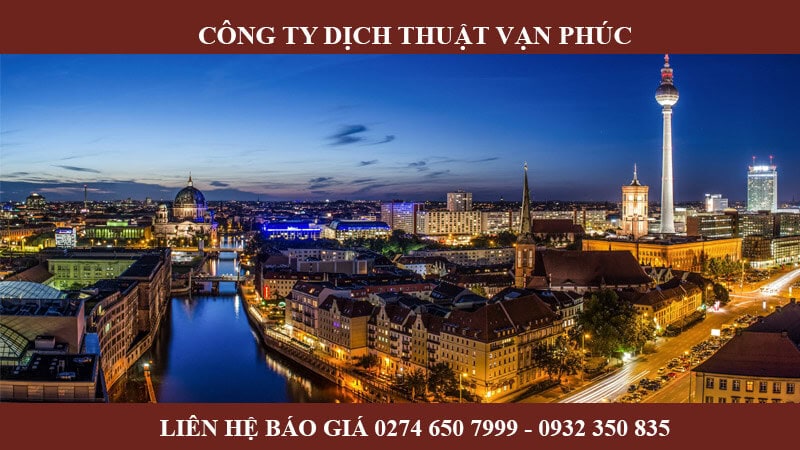 Advantages of Van Phuc Translation Company
Having a lot of experience working with many famous companies and corporations such as Lotteria, Aeon, BIDV, etc., customers will surely get the most satisfactory products when cooperating with us.
Contact Van Phuc Translation Company
Address: No. 10, Nguyen Van Len Street, Phu Loi Ward, Thu Dau Mot City, Binh Duong

Phone Number: 0274 650 7999 – 0327 555 665
>>> Recommended articles: TOP Japanese Translation Company in Bac Ninh
Here is the top list Japanese translation company in Binh Duong. Idichthuat Hopefully, the information mentioned in the article has helped readers have a more overview and comprehensive view of the language solution providers in Binh Duong province. Do not forget contact Idichthuat Right now if you are still looking for a high quality translation company, fast time and competitive price! (Refer Japanese translation price prestige, professionalism, best price today)
| | |
| --- | --- |
| ✅ Translation of HANU | 0909 126 997 |
| ✅ Minh Kim Translation | 0918 82 78 38 |
| ✅ Binh Duong Translation | 0947.688.883 |
| ✅ Idichthuat | 0866.682.329 |
| ✅ Phuc Thinh Translation | 0918.351.361 |
| ✅ A2Z translation | 0966.779.888 |
| ✅ Van Phuc Translation | 0274 650 7999 |