Are you looking for a fast and professional translation company with linguistic resources, industry expertise and state-of-the-art language technology to translate your technical documents from Vietnamese to Chinese? German and Spanish? We provide expert construction translation services for a broad spectrum of construction equipment and building control systems with quality and speed.
Idichthuat has one of the largest teams of professional translators and multilingual experts, providing translation services that build language fluency, cultural accuracy, and cultural authority, helping Our clients achieve international success on language barriers.
Note: Notarized Translation And Information Need To Know
Heavy machinery translation is our specialty
Construction machinery equipment is a complex machine that requires a large amount of technical documentation to ensure sound and safe operation, repair and maintenance. When it comes to international development, all technical documents must be accurately translated to ensure the best customer experience and product safety, as well as compliance with local regulations.
You've invested millions of dollars in designing and manufacturing your construction equipment and the last thing you want is to work with an average translation company to translate your technical documents into other languages. . Idichthuat has the language expertise and advanced translation technologies to deliver the most reliable heavy machinery translations you can trust.
Note: Bid Documents Translation Services – Notarized Bidding Documents
CONEXPO translation service
As one of the largest trade shows in the construction industry, the five-day CONEXPO-CON/AGG trade show in Las Vegas attracts hundreds and thousands of attendees from around the world. If you are exhibiting the latest construction technologies and products at CONEXPO 5 and need to translate your catalog of marketing materials and products for international clients, then you have come to the right place.
Helped some of the world's leading construction equipment manufacturers to localize product brochures, marketing videos and technical documents for asphalt, aggregate, concrete, transportation, lifting and mining. waterfall, Idichthuat can help CONEXPO and other industry trade show materials with quality and speed.
You've spent tons of time and money preparing perfect exhibitions in English, don't lose out on potential sales opportunities with Chinese, Vietnamese and Spanish speaking international customers. The good news is that translating multilingual documents for CONEXPO doesn't have to break your bank or be a complicated undertaking. Speak to one of our construction translation consultants Idichthuat today.
Note: TRANSLATION OF CONSTRUCTION TEXTS
Accurate construction equipment translation
Our highly trained construction equipment translators and mechanical engineering subject matter experts understand the importance of language accuracy to our clients, international success and key point.
Combine our powerful translation management solutions with our professional localization best practices Idichthuat, we pride ourselves on serving the top brands in the construction industry with ultra-fast, high-quality language translations around the clock.
Construction is a process of designing and constructing infrastructure or buildings or houses. Construction works are products created by human labor, construction materials and equipment installed in the works, linked and positioned with the soil, which may include the underground part, the upper part. ground, under water and above water, built according to design.
Construction works include public buildings, houses, industrial works, traffic, irrigation, energy and others.
With experience over 6 years operating in the field of translation with thousands of documents of construction projects, bidding, bidding... of different sizes, large and small, the team Idichthuat has accumulated many years of working experience.
Idichthuat understand the necessary factors to create a quality translation not only in foreign language, but also need the translator to has practical experience, knowledge in construction to ensure correct transmission of specialized information and flexibility in translation.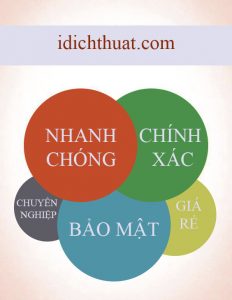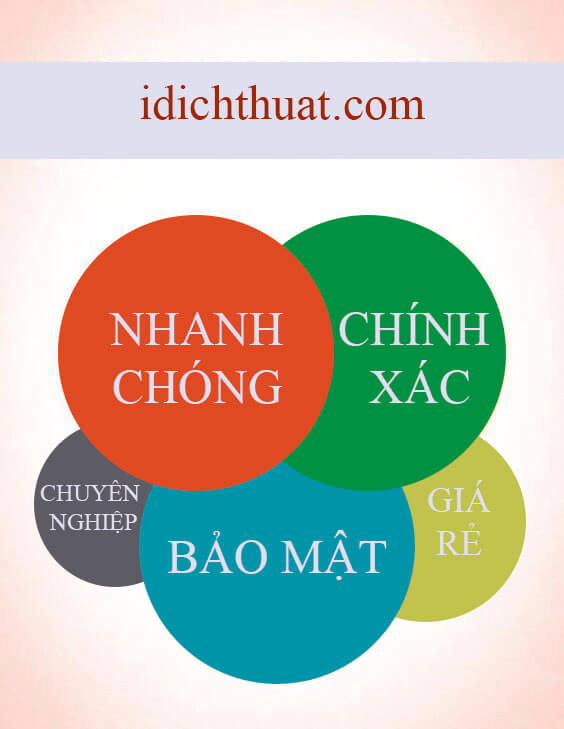 Please contact with Idichthuat today to get the fastest, most accurate advice and quote.
Today, due to socio-economic development, along with the need for a better quality of life, infrastructure construction and development has become an essential need for life. Skyscrapers, entertainment facilities, social welfare, roads, and bridges are growing more and more.
These works are not only within the scope of the country, but they are also of regional and international stature, representing the cooperation and cohesion between countries. Therefore, the demand for translation of specialized documents in this field is increasing day by day.
Some documents in the field of construction, bidding dossiers include:
- Documenting construction design consulting drawings, architectural specifications
– Translation of construction contracts, construction demolition contracts, construction supervision consultancy contracts, construction projects
- Document repair of roads, bridges, industrial parks, landscape design..
– Documentation of survey reports, field analysis, land planning, work safety procedures at construction sites
– Dossier of construction bidding packages
– Documents on materials used in construction, construction technology, construction methods
- Budgeting documents, invoices...
– Construction regulations of Vietnam or of different countries, construction management documents.
– Translation of videos, clips, slideshows related to the construction field for presentations, meetings…
– Translation of civil construction, industrial construction
– Translation of documents for participation in bidding and invitation to bid for projects related to domestic and foreign contractors, evaluation of experts.
- Translation of publications for the construction industry.
– Translation of real estate website, promotional materials describing construction projects.
See More Other Articles:
Translation company Idichthuat