Korean sounds foreign to you? Don't be discouraged!
Learning a language takes time, and there's no shame in getting a little help from apps. Korean translator app can help you bridge the gap between learning and understanding. They can also make your Korean learning more enjoyable and effective.
Unlike heavy Korean books and dictionaries, they can follow you on the go and are there to support you whenever you need it. So don't be afraid to learn Korean. In this post, we will share six great Korean translator apps to make your Korean learning faster than ever.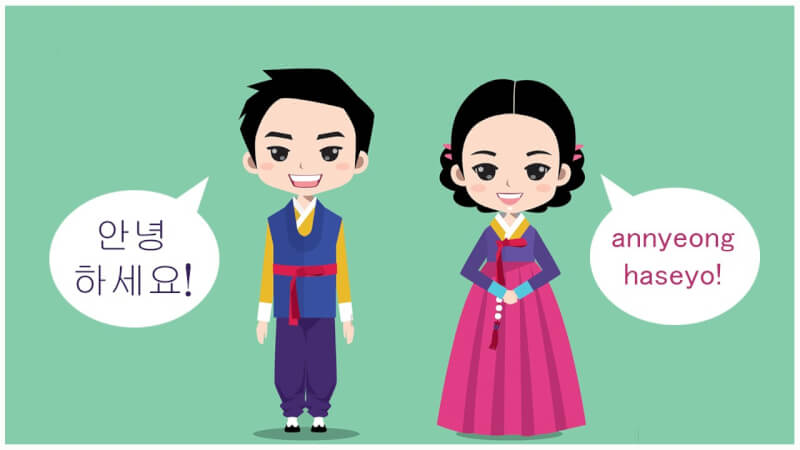 + Note: Top 05 Korean Translation Quotation Company in HCM
Why use a Korean translator app?
Verify the meaning of the word: While Korean dictionary apps and translator apps have a lot in common, some dictionary apps only focus on words and structures, while other Korean translator apps can translate a lot. work more and more accurately. The dictionary application helps you to grasp the meaning of a text or paragraph very quickly by providing you with pre-translated content. Some Korean translator apps even go beyond written content and allow you to translate both speech and conversation. This can be extremely helpful if you are still struggling with Korean pronunciation.
Convenient: Korean Translator app just download once to use forever and as you like. Once downloaded to your phone, you benefit from them. Think of them as a Korean interpreter that you can carry with you and also fit in your pocket. What could be more convenient than that!
Free to use: That's right: These multi-tools are usually completely free to use, and they're constantly being upgraded for high accuracy. In particular, using them is similar to using an extra layer of verification that you don't have to pay for. That's a bargain, isn't it?
Easy to understand: Some of these apps will include a dictionary and a word tool, but most Korean translator apps do just one thing: Translate your content instantly. This single purpose makes them extremely easy to use, which means you won't have to learn how to navigate the app to create the translation you want. Most of these apps also have a user-friendly interface that makes for a pleasant and productive experience.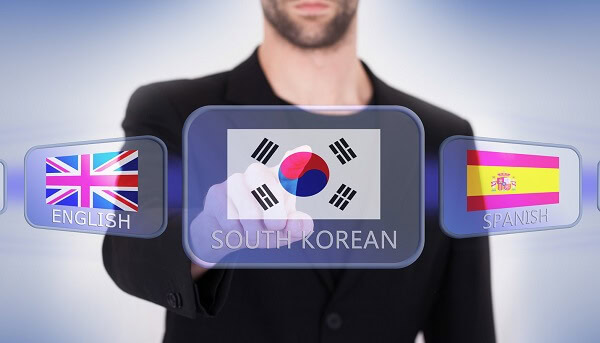 + Note: Top 05 Korean Translation Companies in Hanoi
How to choose a quality Korean translator app?
Select the interpreter applications that have been set up: It's best to choose apps developed by a reputable Korean language or technology company. Great translation apps will have what you need: Provide top-notch translations. And download additional Korean learning apps if needed. This article will give you some good options to get you off to a good start.
Find an app that meets your purpose: Are you looking to use this app during your trip to Korea or you want to deepen your understanding of the Korean language? For different purposes, the difference made in the degree of accuracy is also different. Your purpose will also affect the types of features you need. Travelers with limited Korean proficiency prefer speech recognition while dedicated learners may need to focus on a quality app that provides fast and accurate translations.
Read the reviews: In addition to judging the quality of the app for themselves, other user reviewers will give you different perspectives on the app's unique features, how to best use it, and most importantly, how to use it. its flaws. It's a good means of determining if this is the right app for you before downloading it.
Test various free apps to find the one that best suits your needs: No two users are alike, so the final reviewer will always be you. Download and test the many free apps available on the app store to find out which one suits you best. Sometimes the reason to love an app can be simple things like the color of its interface, its fonts, and its overall layout!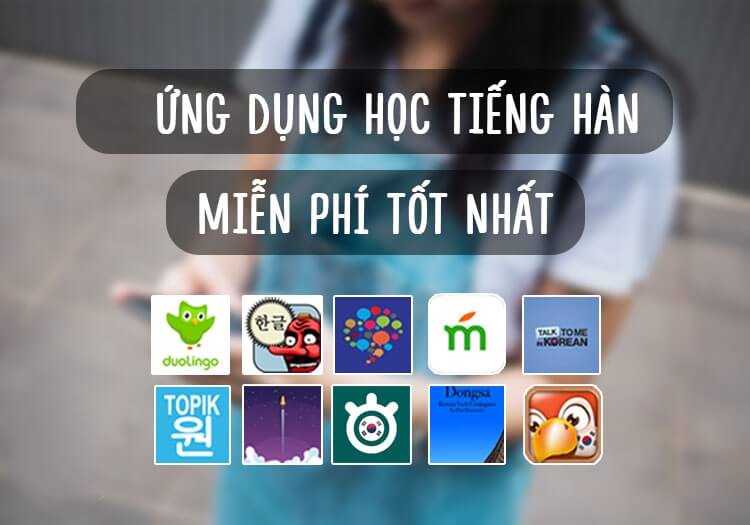 + Note: Professional Japanese Translation
6 Great Korean Dictionary You Can't Miss
Naver Korean Dictionary & Translate
Naver translator application is the "father" of Korean translation applications. If you haven't used it yet, you are missing out on a great app. Developed by Korea's leading search engine, Naver, this app provides the most accurate and complete Korean-English and English-Korean translations instantly.
Access the translator from the homepage: Click "Translate", select the source and target languages, and copy and paste (or type) the text you need to translate. The app also allows you to record your own voice (or a native Korean speaker), then transcribe and provide instant translations of your speech.
But not only that: Each translation provides different sentence patterns that use key words and structures in your translation to make learning more effective. Finally, the app includes a Naver dictionary and is available in multiple languages. Life is changing, really.
GreenLife Korean English Translator
This is a quality free app that makes your Korean learning so much easier. GreenLife Korean translator is a full audio and text translator app that will also help correct your sentences if you make a mistake. This app is super idea for travelers, it can also provide quick translation as audio, so you can actually hear the translated text in Korean at the touch of a button.
It also saves your translation history and allows you to email or send the final translation in writing so you can share it or save it for later use. Furthermore, the app can automatically find text messages and translate them into Korean or English.
Finally, the app includes a multilingual dictionary available offline that supports languages ​​including English, Italian, German, Japanese, and Chinese. Good feature right? The Word of the Day section also helps expand your Korean vocabulary on the go.
iTranslate Free Translator & Dictionary
iTranslate is a popular app that also makes your Korean learning more effective. Convenient and easy to use, it uses voice recognition and translation technology to provide accurate translations instantly.
As an app that sets itself apart from similar apps, it allows you to choose whether to provide voice translations from male or female voices, if you want to build a closer relationship with native Korean speakers during your trip. travel, this element brings a more personal and friendly interaction feeling than ever before.
Furthermore, the app features Latin writing as well as word suggestions as you're typing, perfect if you're just starting your journey with Korean. It also allows you to browse through recent translations or save translations for later offline access. This app is free to use but includes ads. Please upgrade to premium version to get rid of them.
Klays-Development Korean-English Translator
This simple app is perfect for Korean students who are looking for a translator app that can get the job done and can help them with their studies.
It offers both voice, written, and complete word translations, often listing multiple options for greater accuracy and reduced errors. This is also a smart way for you to expand your vocabulary and learn similar structures and understand why they are suggested by the translator. The app lets you share your translations via text and email, and saves translated words and texts so you can access them in the future.
Waygo Translator, Dictionary
Waygo is a popular offline translator app with a focus on Asian languages. No data connection is required to use the app, so if you're planning to turn off data roaming during your trip to South Korea, this is a great, cost-effective option.
Unlike other apps, Waygo actually lets you use your phone's camera as a visual interpreter: If you can't read menus or signs in Korean, all you need is to smartphone reads the image to you and lets Waygo do its magic. The app then allows you to see the translated words in English.
The only downside is that users are limited to 10 free translations per day, but can upgrade to unlimited Korean translations for life.
The Apps Castle Korean English Translator
This very simple application has the most user-friendly, attractive and convenient interface. It allows you to translate words, sentences and expressions in Korean and English and is accessible offline. Better yet, it allows you to improve your Korean pronunciation skills with its built-in audio feature. Listen to the translated text and replay the translation over and over until you can speak Korean words with confidence.
Now that you are equipped with the best Korean translator apps, hopefully Korean will no longer cause you any difficulties. Happy learning! If you need Professional Korean translation Please contact Idichthuat to get the best support.
Contact us today for the fastest service quote and consultation.