How to update your video editing software? If you translate videos for a living, using the right software can help you use your time more efficiently and also make it more enjoyable. That means your video translation can be more enjoyable and profitable, all thanks to the free video editing software you use.
To help you make the best use of your time, we've rounded up some of the top free video editing software for 2020. For those who are also looking for translation tools, including some great free options, the article below will also be of interest.
Best Free Video Editing Software For Video Translators
If you are looking for a free way to edit videos, you have a lot of software to choose from. As technology continues to advance, more and more free software on the net appears. Video editing software is a case in point. You no longer have to pay lifetime savings to be able to use the best video editing software! Check out these great examples below, all completely free.
Refer: Film - Subtitle - Video Clip Translation Services
Blender
If you want to edit videos for free on your desktop or laptop, Blender is the ideal software to do it. This open free video editing software does everything you need, from cropping and merging to video masking. The software is available for Windows, Mac and Linux and is great for beginners.
Blender is also a great piece of software for those with more advanced needs. The software offers speed control, keyframes, filters, adjustment layers, transitions, audio mixing, synchronization, live preview options, histogram display, chroma vectors, luma waveform and waveform visualization. Furthermore, the software provides up to 32 slots for video, audio, images and effects. This is a comprehensive software for people who take their work seriously.
VideoPad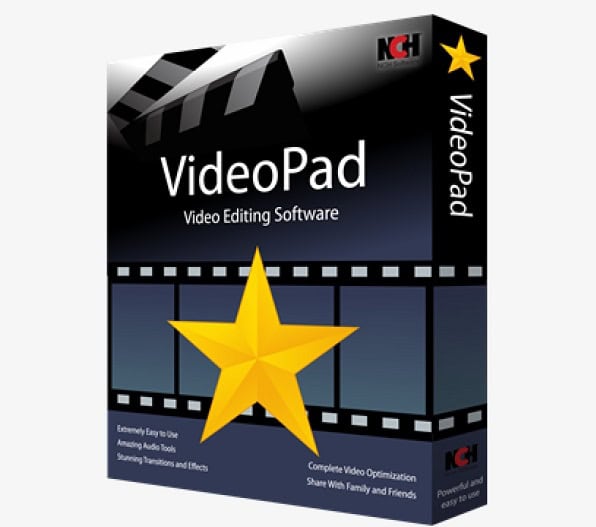 Refer: 6 Difficulties When Translating Video Clip Subtitles into Vietnamese
If all those features make you feel a bit lost, fret not! If you are new to video editing or just want to do basic video editing, software without fancy features is also available. Like Videopad for example. The free version for Mac and PC users lets you do basic editing, then export your video as a WMV or AVI file. The software is easy to use and meets the needs of those who just need to try video editing to get a feel for the process.
Story Remix
If you use Windows 10, you will have Story Remix, as it comes pre-loaded. This is another great option for beginners, allowing you to edit videos when you want (and has an 'undo' feature). The software is pretty basic, but like VideoPad, it's a good starting point if you're just trying to explore video editing tools.
HitFilm Express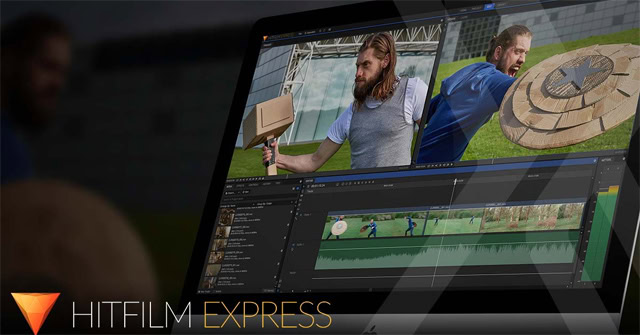 Refer: The Best Video Subtitle Translation Tool, Clip Currently
If you're more into features than basics, with an intuitive interface that's fun to use, then you should choose HitFilm Express. This free video editing software is one of the best choices of 2019. Features include advanced preview options, animated frames, 3D video support, advanced crop tools, motion blur. , advanced compositing masking, lock green screen effects, a variety of workspaces and several export features. This is enough to make aspiring video editors happy.
Another notable feature of HitFilm Express is its website to watch engaging videos learning new techniques and seeing how the experts do it. This is a great resource for people looking to hone their video editing talents.
Lightworks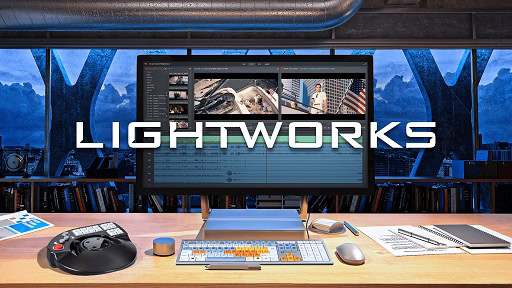 Another option for those looking for an advanced free video editing software is Lightworks. The software will help you with high-precision video trimming and Multicam support. Besides, Lightworks supports a wide range of file formats and also allows you to output 720p for YouTube, if you need to.
iMovie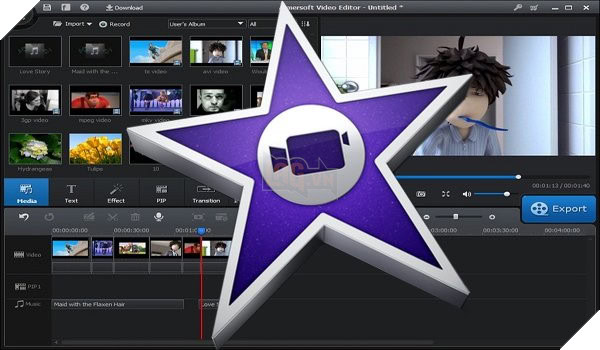 Refer: 7 Worst Movie Subtitle Translations Ever
If you're an Apple fan, then iMovie might be the free video editing tool for you. As an integral part of Mac OS, the software has a wonderfully intuitive interface, just as you would expect from an Apple product. Furthermore, iMovie has some good basic features, including support for 4K resolution, video cropping, audio editing, and split-screen. If you are looking to perform more complex video editing tasks, this may not be the right choice for you, but if you want to use software that is easy to use while you master the basics, version, then iMovie will be of great help.
Opportunity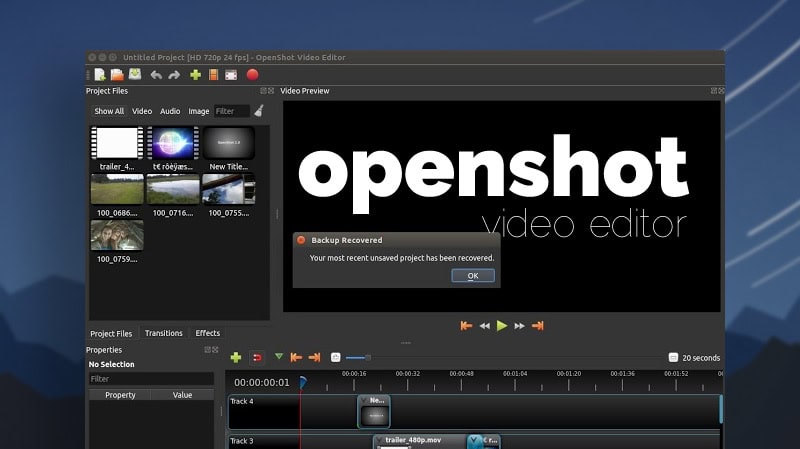 If you're already using iMovie, then Openshot is the next step you need, with a familiar drag-and-drop interface. The software is available for Windows, Mac and Linux. This is a software integrated with many features to help you edit videos for free according to the content you want.
Important features include unlimited layers, image insertion, text generation, watermarks, a wide range of title and subtitle features (especially useful if you do video translation tasks), and resizing clips, cropping, rotating, snapping, etc. Furthermore, Openshot has a live preview function.
Shotcut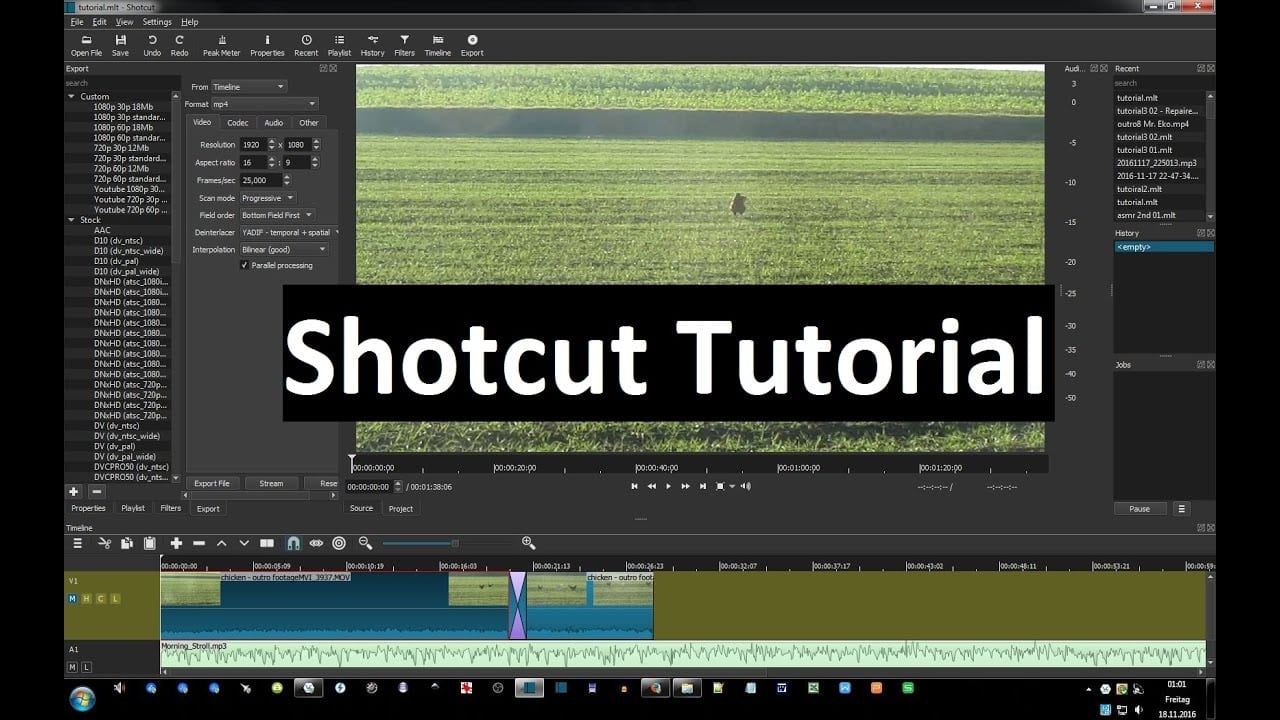 Refer: How Foreign Film Translation Affects Global Society
Shotcut is another free video editing software for Windows, Mac and Linus that is completely open source and packed with handy features. You can use Shotcut to edit 4K videos.
It doesn't have the most intuitive interface, but it can add a lot of knowledge and some great demo videos to help you learn. This is an important candidate for those looking for the best free video editing software.
Free Video Editing Software For 2021
In the coming year, the team Idichthuat Will keep looking for the best free new video editing software options. The free video editing software in 2021 will certainly offer even more interesting features, so we will test them and let you know what we think. Therefore, we want to do all we can to have more options Translation services more for customers globally!
If you have more recommendations for the best free video editing software of 2019 – or of 2020 then please leave details in the comments section below. We'll take a look at it and, possibly, include it in our review the next time we update this article.
Contact us today for the fastest service quote and consultation.