Recently, when the trend of globalization is spreading more and more and the free trade agreement between the European Union - Vietnam is signed, more and more corporations and companies from the French community are coming. want to invest in Vietnam, especially Binh Duong. This has created great conditions for service providers French translation in this area was born and developed. So today, let's discover the Top French translation company in Binh Duong to help you find the translation address that best suits your needs!
List of Top Reliable Cheap French Translation Companies in Binh Duong
1
A2Z Translation
Chosen by many customers as a reputable French translation enterprise in Binh Duong, A2Z Translation increasingly prove its ability with quality products.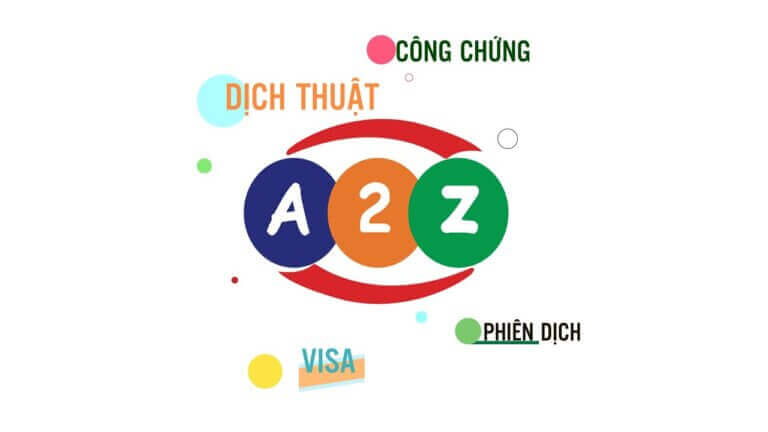 Advantages of A2Z Translation
Having worked and collaborated with more than 8000 companies, businesses, organizations large and small, A2Z Translation believes that with its experience, A2Z Translation will bring customers the best service.
Contact A2Z Translation
Address: 72 Ngo Quyen, Phu Cuong Ward, Thu Dau Mot, Binh Duong

Phone Number: 0966.779.888
>>> Articles you should see: Tutorial How to learn French effectively
2
IFK . Education & Translation Co., Ltd
Proud to be one of the top quality French translation companies in Binh Duong, IFK . Translation Always strive to bring customers the most accurate products.
Advantages of IFK . Education and Translation Co., Ltd
Having for myself more than 850 large and small orders with individuals, organizations and businesses, IFK Translation always ensures absolute confidentiality of all information about customers and contracts,
Contact IFK . Education And Translation Co., Ltd
Address: 14th Floor, HM Town, 412 Nguyen Thi Minh Khai, Ward 5, District 3, HCM

Phone Number: 035.297.7755 – 0282.247.7755
3
Minh Kim Service Company Limited
Soon to build a personal brand is an economical French translation facility in Binh Duong, Minh Kim Service Company Limited always operate with the motto of putting customer satisfaction first.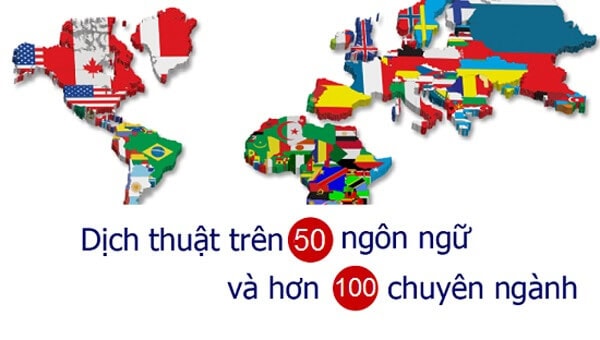 Advantages of Minh Kim Service Co., Ltd
Strengths Minh Kim Service Co., Ltd is a team of professional, experienced, responsible and dedicated translators with all products.
Contact Minh Kim Service Co., Ltd
Address: No. 31/1 Friendship Avenue – KP. Binh Dang - Binh Hoa Ward - Thuan An Town - Binh Duong

Phone Number: 0918 82 78 38
4
Translation company Idichthuat
Always highly appreciated by many customers with international standard translation quality, Idichthuat has been and is the most professional French translation address in Binh Duong with more than 55,000 translations delivered each year, more than 3,100 domestic loyal customers and over 250 international partners.

Advantages of Idichthuat
Present in 63 provinces, customers can cooperate with Idichthuat anywhere though.

Moreover, the team of translators and interpreters at Idichthuat All of them graduated with a bachelor's degree or higher, have many years of experience working in the industry, enthusiastic, patient and always dedicated to their work.

Other way, Idichthuat With an attractive translation price and fast document processing speed, it will certainly bring customers the most accurate products.
Contact Idichthuat
Head Office: 228 Au Co, Quang An, Tay Ho, Hanoi

Ho Chi Minh Branch: No. 42, Street 32, Quarter 6, Phuoc Long B Ward, District 9, City. Ho Chi Minh

Da Nang Branch: 33/5 Vo An Ninh, Hoa Xuan, Cam Le, Da Nang

Hotline Hanoi: 0384.358.287
Hotline HCM & Da Nang: 0866.682.329
Email Address: dichtot@gmail.com
Website: idichthuat.com
>>> Most viewed articles: synthetic 10 Things You May Not Know About French
5
Standard Translation Co., Ltd
Ages ago long ago, Standard Translation has become the ideal French translation place in Binh Duong because of its extremely attentive customer service.

Advantages of Standard Translation
With more than 9 years of experience, Standard Translation has had the opportunity to become a close partner with many businesses and companies such as Vietinbank, Hoa Sen Group, etc. Therefore, customers can rest assured when choosing. choose to cooperate with Standard Translation.
Contact Standard Translation
Address: Ground floor, Anh Dang Building, 215 Nam Ky Khoi Nghia, Ward 7, District 3, City. Ho Chi Minh City

Phone: 028.393.22099 – 028.393.22098 – 028.627.555.77
6
Phuc Thinh Translation Co., Ltd
Dubbed the cheap French translation office in Binh Duong, Phuc Thinh Translation Always get a lot of positive feedback from customers who have cooperated.

Advantages of Phuc Thinh Translation
In addition to its strength with French translation, Phuc Thinh Translation also provides language solutions for more than 40 other languages: English, Chinese, Thai,...
Contact Phuc Thinh Translation
Address: 358 Le Hong Phong, Area 4, Phu Hoa Ward, Thu Dau Mot City, Binh Duong Province

Phone: (0274) 3852052 – 0918351361 – 0996586528
7
HANU Translation Company
Widely known as a prestigious French translation center in Binh Duong, HANU Translation was born by members who are students of University of Foreign Languages ​​- Hanoi National University.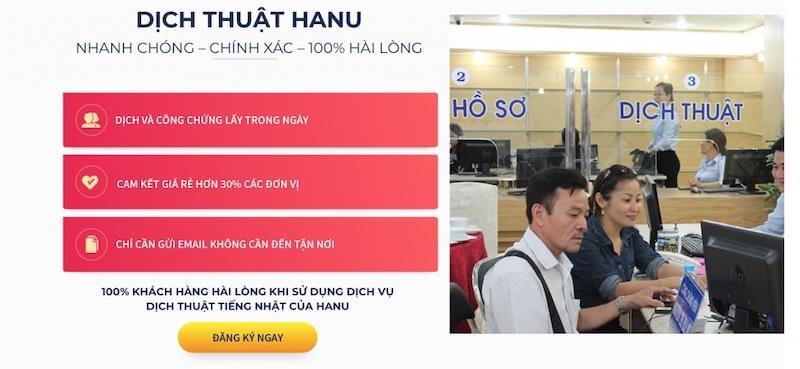 Advantages of HANU Translation Company
After many years of operation, until now, HANU Translation is providing many quality translation services such as: Notarized Translation, Multilingual Translation,...
Contact HANU Translation Company
Address: Sunview Town Apartment Built, National Highway 1K, Di An, Binh Duong

Phone Number: 0909 126 997 – 0121 4569 818
>>> Recommended articles: Top French Translation Company in Bac Ninh
Through the top article French translation company in Binh Duong above, Idichthuat I'm sure you've got your own options for long-term cooperation. Do not forget contact Idichthuat Right now if you are looking for a translation address that can meet both translation quality, price and translation time! (Refer French translation price prestige, professionalism, best price today)
| | |
| --- | --- |
| ✅ A2Z translation | 0966.779.888 |
| ✅ IFK . translation | 035.297.7755 |
| ✅ Minh Kim Translation | 0918 82 78 38 |
| ✅ Idichthuat | 0866.682.329 |
| ✅ Standard Translation | 028.393.22099 |
| ✅ Phuc Thinh Translation | (0274) 3852052 |
| ✅ Translation of HANU | 0909 126 997 |