Whether you are a translator, translation agency or business that needs translation, you can use several types of translation software to improve your translation process. Otherwise, the translation will take longer (and even cost) more than usual.
What Is Translation Software?
Translation software programs are designed to make the translation process faster and more efficient. When you use it you can store and edit translations, translate each part of a project (while preserving the formatting) and finally have an extra layer of quality control (consistency, spelling, accuracy, etc.) equivalent, etc.).
It makes term management much simpler: you can create, access and use terms, and have translation memory to support as you work on your project. When we talk about translation software, we usually refer to CAT (computer-aided translation) tools, not to be confused with machine translation. Although the terms sound similar, CAT tools help translators make more sense. On the other hand, machine translation uses artificial intelligence to translate text directly.
All translation software tools have the same purpose: to aid and speed up the translation process. However, there are different types of software that can meet different situations and needs. For example, a translation software tool could be a downloadable desktop program that you install on your computer, or it could be a cloud-based solution for your online work. friend. They can be paid or free. Some even go the extra mile and connect with the freelance marketplace, so you can easily collaborate with others in the translation tool. This feature is especially useful if you need to use multiple translators and editors to translate multiple files in different language pairs.
Thereby, let's explore each type and take a look at some of the best translation software tools available today.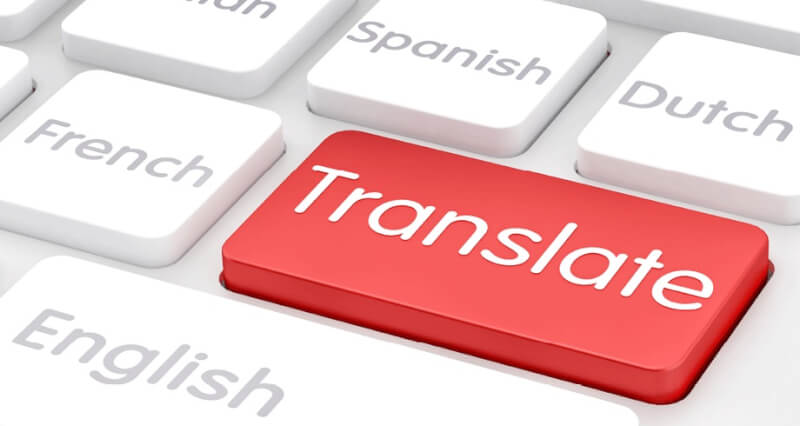 >>> See more: 13 Popular Tools For Translators
Top Top Translation Software Today
1. Cloud-based translation software
A cloud-based (or web-based) translator is a program that is accessed and used online through a web browser. These platforms are becoming more and more popular in all industries, and major companies in the translation industry have followed suit.
Advantage:
No need to free up space or install any software on your computer.

You can work on any operating system, whether it's Windows, MacOS or even a variant of Linux.

Translations are saved in real time so you won't lose any data. While you can lose everything on the desktop.

You can access it on any device with an Internet connection.

Collaborate with others online more easily.

Update and fix bugs regularly and immediately.
Disadvantages:
There is always the potential for online data to be compromised by hackers. However, there is no consensus in the IT industry that the data risk on a Web platform is higher than in a desktop program. In a desktop program, data can be deleted, stolen, or lost.

Very dependent on Internet connection. To fix this, some other software tools will help you keep using most features if you lose connection.
2. Paid cloud-based translation software tools
Memsource has both a desktop and a web-based translation editor. The online editor is simple and intuitive, but some translators find it lacking in functionality and slow when working on large projects. Prices start at US$27 per month, but there's also a free personal version with a limit of translating two files at once. If the workload is small, this might be your best option.
Wordbee is a translation management platform with basic CAT engine. It focuses on collaboration and works well at the project management level, but lacks some of the more advanced features, so reporting speed becomes an issue. It has a 15-day free trial period and prices start at $330 per year.
XTM Cloud is an intuitive web-based translation tool with all the basic functions and a strong support team. Annual subscriptions start at $61 per month, but you can only translate up to 20.000 words per month. For unlimited use, prices start at $359 per month. Like most other paid translation tools, there is a 30-day free trial period.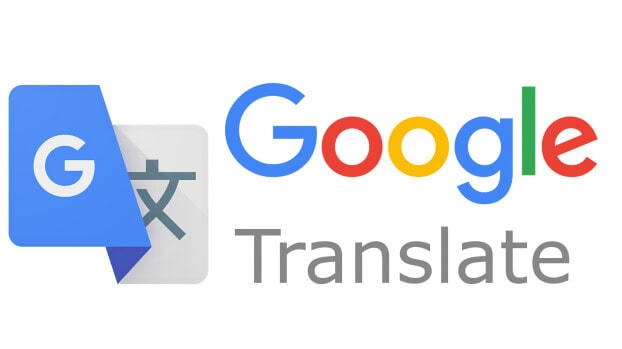 3. Free cloud-based translation software tool
Smartcat is one of the fastest growing cloud-based software translation solutions for LSPs, translation agencies and independent translators.
Its advantages include being free, comprehensive, and user-friendly (allowing you to easily switch from other CAT tools or start using the tools without prior experience). It also has its own marketplace and can collaborate with other professionals in CAT tools. You can even use it to pay freelancers for work done outside of the platform.
If you are looking for an affiliate, one stop solution (CAT tool, collaboration space and free market), it is one of the best platforms for this.
MateCat is a free web-based translation tool for businesses and freelancers. Like Smartcat, there is no limit on the number of users or projects. Part of its appeal is that it gives you access to a public database of translation memory that can be used in projects.
While it's completely free, MateCat offers a paid plan for translation companies and agencies that want to customize the software, and offers 24-hour support and other extras. These plans start at 1.500 Euros ($1.685) per month.
As for MateCat's shortcomings, its functionality is limited, and by default your translation memory will be cached for frequent use. This means that if you are working with confidential documents, you need to ensure that the translation memory is secure before you start translating.
This is the online version of Wordfast Classic and Pro's CAT offline tool. It is completely free and allows collaboration with other users. As well as being friendly and convenient, the main weakness is slow and error prone.
4. Translation software for desktop (offline)
A desktop translation software tool is a traditional software program that you have to download and install on your computer. Many have already outdone their cloud-based counterparts, so most of their customer bases are translators, LSPs, and resellers who have been using them for years and may be reluctant to explore options. choose web-based alternatives.
Advantage:
You can work offline.

No server issues like crashes or running slow. As long as your computer is working fine, you can work.
Disadvantages:
You need to install software and take up space on your computer.

You can only use it on your computer, unless you have multiple licenses and install it on other devices.

Most (but not all) only work on Windows PCs.

The safety of translation projects depends on the security of your computer. You can lose everything if your computer is stolen, damaged or broken.

Fewer updates: it takes longer to release and implement fixes and updates than online software.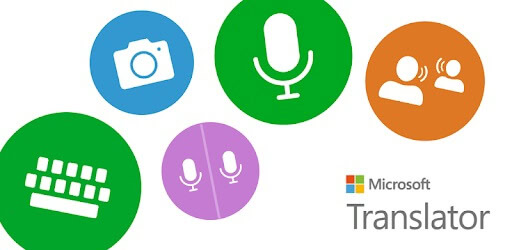 >>> See more: 8 Steps To A Complete Translation
5.

Paid computer translation software tools
Without a doubt, Trados is the most widely used desktop translation tool, especially among companies, LSPs and translation agencies. It's comprehensive, feature-packed, and the most remarkable anywhere – so whether you're a customer or a supplier, you can reasonably trust the other party to support it in a way. some. Prices start at 695 Euros (approximately $780), but there is a 30-day trial period for you to try.
The biggest downside of Trados is that many users find it too complicated for what most translators need, which means that when you first start using it, the learning process will be difficult. In addition, it only runs on Windows, is expensive, and does not support many features.
memoQ is probably Trados' biggest competitor because it's similar in functionality and performance. Prices start at $770 with a 30-day trial for the Pro version. Like Trados, the main problem is that it takes a long time to master.
If you are a lover of MS Word then perhaps Wordfast Classic is the right tool for you, as it can work directly in Word. However, if you want to translate other file formats, you need the standalone Wordfast Pro.
Advantages include ease of use and can be installed on Windows, Linux or Mac. There is a 30-day free trial period and the price for Classic or Pro is €400 (≈$450) or both €500 (≈$560).
The disadvantage is that Wordfast Classic only supports Word documents, and compared to similarly priced translation software tools, Wordfast Pro has limited options.
While Memsource is primarily a cloud-based tool, it also has a desktop editor version, which can be installed on Windows, Mac, or Linux. Compared to the web-based version, it is more powerful, but compared to more comprehensive tools like MemoQ or even the cloud-based Smartcat, it still has its limitations, especially in terms of terms.
Déjà Vu is a complete and reliable translation tool, especially as a term management solution. The downside is that you'll have to shell out at least €420 (≈$475) for the license, but there's a 30-day free trial for you to try before you buy.
Across is an affordable and comprehensive desktop CAT tool. They even offer a free online version with basic functions and an online marketplace. On the other hand, speed seems to be an issue. The annual subscription price is 19,50 Euro (about 22 USD) per month.
6. Free Desktop Translation Software Tool
OmegaT is a free and open source translation tool that can be used on Mac, Linux and Windows. It is very easy to install and very easy to use. The layout of the source and target segments is slightly different from other tools, but users can quickly adapt to it. Like open source software, its limitation is to only provide community support, so using it for enterprise-grade deployments can be risky.
CafeTran Espresso and OmegaT are particularly appealing to Mac and Linux users. OmegaT is one of the few free CAT converters compatible with these operating systems. However, the program can only be used for free with translation memory or vocabulary of a certain size. The unlimited payment plan costs 80 Euros (US$90) per year or 200 Euros (about US$225) for lifetime purchases.
Overview of paid, free, cloud-based, and desktop software translation tools.
Pay the fee
Free
Online

Memsource (web-based)

wordbee

XTM Cloud

SDL TradosStudio

memoQ

Wordfast (Classic & Pro)

Memsource (desktop)

Déjà Vu

Across

Smartcat

MateCat

Wordfast Anywhere

OmegaT

Cafe Tran Espresso

Download to computer
>>> See more: Top 5 Translating Apps by Phone
Which Software Is Best For You?
Ultimately which translation software tool you use will depend on your preferences and also on your freedom of choice. If you have a choice, we strongly recommend that you try several different translation tools to see who can give you the best all-round solution (the fewer tools you use, the better).
If cost is an issue, keep in mind that some tools are completely free and most of the paid tools offer a free trial. In the final analysis, it is important how you adapt it and how to translate according to the productivity and quality of professional translation. However, we've done our best to objectively compare translation tools, not just broadcast platforms.
Above is Top Top Translation Software Today mà idichthuat would like to recommend to you. Hope you find the most suitable translation software.