Much has changed since the first iPhone came out, which is considered the device that ushered in the smartphone age. Now, there are many applications that are used for many different purposes. If you need a language interpreter, for example, you can search for an application online, install it, and start taking advantage of the facilities it has to offer.
Not all translator apps on phones are the same, though. If you use poor translations or are assisted by incompetent interpreters, you will embarrass yourself more deeply, with the language barrier becoming higher and thicker.
Phone Translator Application
If you are looking for a great phone interpreter app, consider the options below. We have carefully tested their reliability, accuracy and user-friendliness.
Day Interpreting
App Store: https://apps.apple.com/us/app/day-interpreting/id1345426250

Google Play: https://play.google.com/store/apps/details?id=com.daytranslations.interpret&hl=en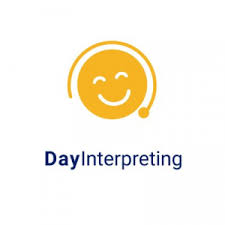 Advantage:
Offers real-time and on-demand interpretation in over 92 languages

Comes with dashboard report

Sign up for service access, no contracts and setup fees involved

Available 24/7, 365 days a year
Day Interpreting stands out among other interpreter apps for its emphasis on human translation. Despite all the advancements in translation technology, machines are still considered inferior to humans. Nothing compares to the accuracy and reliability of an experienced interpreter. Even with artificial intelligence and neural networks involved, automatic interpretation is still far behind human interpretation.
This is not to say that automatic interpreters are useless. The text-to-speech translations offered by many of the top apps have a number of practical uses. There are special devices on the market that instantly translate what someone is saying. Even Day Interpreting has its "sister" app called Day Translations, which comes with speech-to-speech translation functionality. Automated interpreting can be useful in some situations, but nothing beats a human interpreter at least for the foreseeable future.
Day Interpreting makes it quick and easy to communicate with a professional human interpreter to handle the translation wherever you are. There, you don't need to make an appointment or schedule. With a day-to-day global translation network of over 1.500 interpreters, it's impossible not to find someone to handle an urgent interpreting job.
To use the Day Interpreting app and service, you do not have to register. You just need to sign up for a free Day Interpreting account to get a unique client ID and access to a user-friendly dashboard. You must then set a four-digit passcode to secure your account.
The Day Interpreting service is on a prepayment model, which means you have to buy credit upfront (payment methods: PayPal and credit card). Once you have your account, you can start connecting with an interpreter over the phone. This service is billed per minute. Your prepaid credit is depleted based on the actual time you use the service.
Note: Software localization and translation services
Chatlas
App Store: https://apps.apple.com/us/app/chatlas-phone-interpreter/id1045886667

Google Play: https://play.google.com/store/apps/details?id=com.chatlas&hl=en_US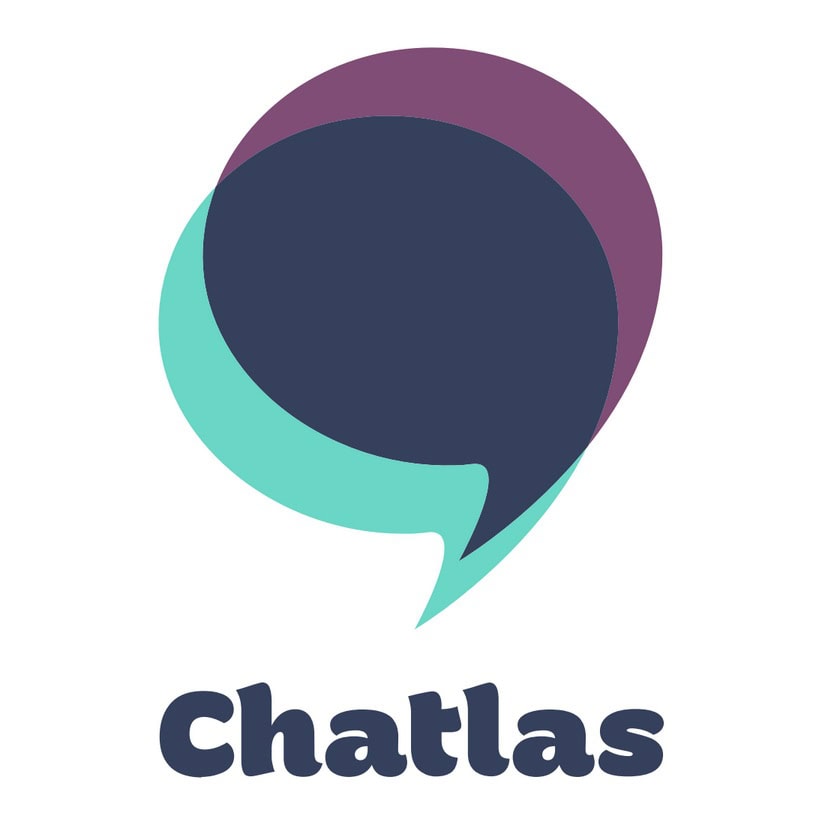 Advantage:
Personal on-demand phone interpreter app in over 30 language pairs

Automatically match users with appropriate interpreters after mentioning the desired language

No contract or subscription

Allows users to call the same interpreter every time they need service
Chatlas is billed as the next level of telephonic interpretation, offering and always having a personal interpreter available. It is similar to Day Interpreting in that it allows on-demand access to human interpretation services and sets up a meeting call to connect clients and interpreters seamlessly within the application. However, there is an option to communicate with the interpreter by phone (instead of offline).
Chatlas also works as a prepaid service. You must purchase credits before you can connect to an interpreter. Supported payment methods are PayPal and credit card. However, what makes Chatlas different from Day Interpreting is the number of languages ​​and interpreters it supports. Chatlas only handles over 30 language pairs and has around 300 interpreters.
To use Chatlas, simply select the language you need so the app can instantly find the right interpreter for you. The entire process of connecting you to an interpreter (automatically) can take about 60 seconds. If you want a faster connection, you can manually select an interpreter.
Note: Overview of CAT Tools translation software
BoostLingo Interpreter
App Store: https://apps.apple.com/us/app/chatlas-phone-interpreter/id1045886667

Google Play: https://play.google.com/store/apps/details?id=com.chatlas&hl=en_US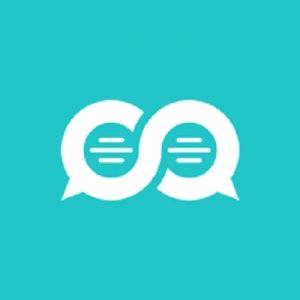 Advantage:
Designed as a comprehensive translation platform

Advanced call routing customization

Certified by HIPAA and EU GDPR
The Boostlingo service is designed as a comprehensive translation platform. It is the first comprehensive interpreter management platform available in the market.
What sets Boostlingo apart from other similar apps is that it was created for language service agencies as well as for language support organizations. It is not primarily aimed at ordinary app users, but serves as a reliable phone interpreter app option for everyone. The creators of Boostlingo intend to be a tool to increase efficiency among language service providers. This tool also helps to reduce costs associated with translation services and operations management and administration.
Boostlingo provides instant access to three main services: telephonic interpretation, remote video interpretation, and on-site interpretation. All of these services comply with the standards set forth by the Health Insurance Portability and Accountability Act (HIPAA) and the EU General Data Protection Regulation (EU GDPR).
Note: Neural Machine Translation Analysis
4. Voze Real-time Telephone Translation
Google Play: https://play.google.com/store/apps/details?id=com.migralingua.voze&hl=en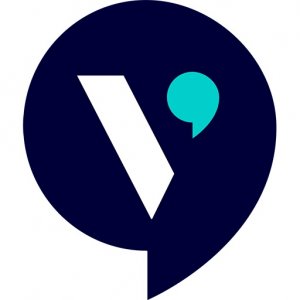 Advantage:
Specializes in telephone and technical translation and swearing in real time

Supported by a team of over 130 professional interpreters to translate at least 14 languages

No registration, no setup and booking fees
Voze is an application designed as a platform for telephone communication, cross-cultural negotiation, as well as commercial interpretation. This is part of the services provided by a language services company based in Madrid, Spain.
The application supports only 14 languages, namely English, French, Dutch, Chinese, Catalan, Eastern and Western Arabic, Portuguese, German, Italian, Russian, Romanian, Ukrainian and Urdu , and write reviews. However, there are a lot of people who doubt that this app is well versed in what it's doing.
The application is very intuitive, designed to be easy to use even for those who are new to phone interpreter applications. The basic service for this app is available 24/7. There, you don't need to sign up for an account to take advantage of the translation service. The app guarantees no waiting times to get access to interpretation services. There are also no booking and setup fees. Users are only paid for time spent.
Using Voze takes just three steps: select the language pair you need, tap the call button, and activate the speaker. When you're connected to an interpreter, you can use your phone as an interpreter utility. You simply point at the microphone of your phone (to someone who speaks another language) and the app generates a corresponding verbal translation.
Note: Machine Translation Software And What You Need To Know
5. SayHi Translate
App Store: https://apps.apple.com/us/app/sayhi-translate/id437818260

Google Play: https://play.google.com/store/apps/details?id=com.sayhi.android.sayhitranslate&hl=en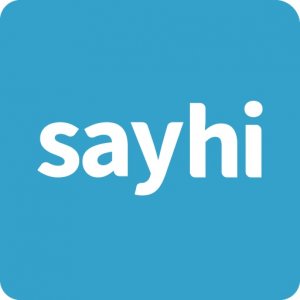 Advantage:
Turn your smartphone into an instant interpreter in 90 languages ​​and jargon

Text translation support

Has a male or female voice and the ability to slow down the speed of speech
This is one of the easiest to use translator apps. Adopting a conversational translation approach, SayHi Translate makes it easy to communicate verbally with people in different parts of the world. You just open the app, select input and output languages ​​and start talking to someone who speaks another language. SayHi supports up to 90 languages ​​and jargons including Arabic, French, Italian, Chinese, Spanish, Afrikaans, Danish, Finnish, Hebrew, Hindi, Korean, Latvian, Lithuanian, Polish, Tamil, Thai and Urdu.
Moreover, you can choose male and female voices to translate. These voices can also be adjusted at a slower or faster speed to ensure the other party can understand what you are saying. If you don't want to use your voice, you can also type the words you want the app to translate verbally. Just select and hold the microphone button and start typing your message.
However, SayHi Translate has a disadvantage that it only relies on machine translation. The app does not provide the option to contact a human translator. This is a convenient language translation tool for many situations, but when you need the complete accuracy that only human interpreters are capable of providing, you'll have to look for other options.
These are five of the best apps you can use to translate over the phone. Note, however, that in most cases you will have to pay for the translation services you use. Don't expect a free human translation service. However, this should not be seen as a drawback, as completely free interpretation services cannot be found. No company is willing to assemble a team of on-demand interpreters to serve the needs of app users, especially when the app is freely available.

If you need to find an interpreter for any purpose, the options outlined above are among the best you can find. These apps work for both Android and iOS devices. They have been tested by thousands of app users who have given positive feedback.
For telephonic interpretation applications, verify that the application you are using is reliable and accurate. These apps are easy to use. It makes sense to choose an app created by a reputable and experienced language service provider like Idichthuat. We are a company with an excellent track record in providing different types of language services to clients all over the world.
For all your interpretation and translation service needs, our company, along with a global network of native language experts, is at your service 24/7. Pick up the phone and call us right away for free consultation and same-day offers. You can also contact us via email: dichtot@gmail.com or leave a message on the website, the team of consultants will assist you immediately.