Much has changed since the first iPhone came out, which is considered the device that ushered in the smartphone age. Now, there are many applications that are used for many different purposes. If you need a language interpreter, for example, you can search for an application online, install it, and start taking advantage of the facilities it has to offer.
Not all translator apps on phones are the same, though. If you use poor translations or are assisted by incompetent interpreters, you will embarrass yourself more deeply, with the language barrier becoming higher and thicker.
Phone Translator Application
If you are looking for a great phone interpreter app, consider the options below. We have carefully tested their reliability, accuracy and user-friendliness.
1

Day Interpreting
App Store: https://apps.apple.com/us/app/day-interpreting/id1345426250
Google Play: https://play.google.com/store/apps/details?id=com.daytranslations.interpret&hl=en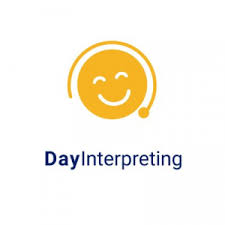 Advantage:
Offers real-time and on-demand interpretation in over 92 languages
Comes with dashboard report
Sign up for service access, no contracts and setup fees involved
Available 24/7, 365 days a year
Day Interpreting stands out among other interpreter apps for its emphasis on human translation. Despite all the advancements in translation technology, machines are still considered inferior to humans. Nothing compares to the accuracy and reliability of an experienced interpreter. Even with artificial intelligence and neural networks involved, automatic interpretation is still far behind human interpretation.
This is not to say that automatic interpreters are useless. The text-to-speech translations offered by many of the top apps have a number of practical uses. There are special devices on the market that instantly translate what someone is saying. Even Day Interpreting has its "sister" app called Day Translations, which comes with speech-to-speech translation functionality. Automated interpreting can be useful in some situations, but nothing beats a human interpreter at least for the foreseeable future.
Day Interpreting makes it quick and easy to communicate with a professional human interpreter to handle the translation wherever you are. There, you don't need to make an appointment or schedule. With a day-to-day global translation network of over 1.500 interpreters, it's impossible not to find someone to handle an urgent interpreting job.
To use the Day Interpreting app and service, you do not have to register. You just need to sign up for a free Day Interpreting account to get a unique client ID and access to a user-friendly dashboard. You must then set a four-digit passcode to secure your account.
The Day Interpreting service is on a prepayment model, which means you have to buy credit upfront (payment methods: PayPal and credit card). Once you have your account, you can start connecting with an interpreter over the phone. This service is billed per minute. Your prepaid credit is depleted based on the actual time you use the service.