Translation work has never been easy for translators, whether experienced or inexperienced. Before undertaking a translation project, translators need to spend a lot of time researching related topics, looking up or searching for terms. Fortunately, in the era of the digital revolution, many translation tools have been developed to increase the quality and consistency of a translation, reducing the burden on the translator.
In addition, some tools also provide solutions to connect team members, making the work process smoother and the translation process easier, directly benefiting translation companies. art as well as customers. Below is a list of 13 popular translation tools that translators should try at least once.
CAT TOOLS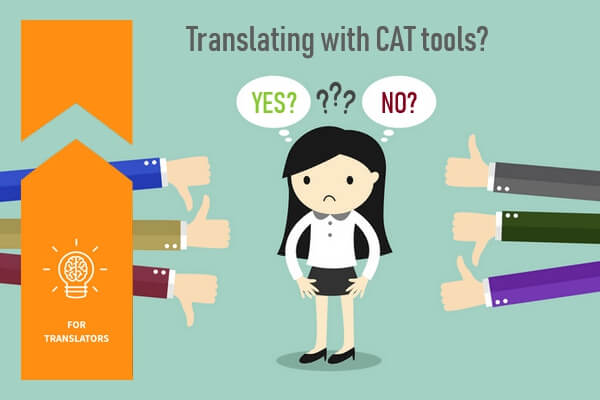 + Note: Overview of CAT Tools translation software
1. SDL Trados Studio
SDL Trados Studio SDL Trados Studio is one of the most popular translation tools in the world, trusted by more than 250.000 professional translators worldwide and used by most translation agencies. Therefore, using SDL Trados increases your chances of getting more projects and expanding your client base. This tool applies advanced translation technology with a huge translation memory that allows you to easily reuse your previous translations.
What makes SDL Trados stand out is the easy to use cloud-based term management, you can share, import or export terms to and from Excel. Plus, the GroupShare feature gives you simultaneous access and live updates on your work progress, ensuring a smooth workflow and improving your team's productivity.
2.MemoQ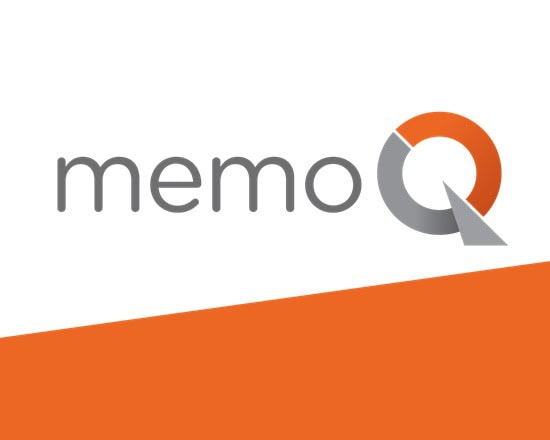 MemoQ MemQ is a great localization and translation tool that meets the needs of all users, from businesses to translation agencies and translators. For businesses, MemQ offers the right features like project tracking, flexible workflows, automated quality checks, advanced reporting, and more.
For translation companies, they can benefit from MemQ's collaborative network, helping to accelerate translation progress and translation productivity. Besides, the user-friendly display, tight term management platform and quick spell check feature are always appreciated by translators.
+ Note: The Best Video Subtitle Translation Tool, Clip Currently
3. Memsource
Memsource is a cloud-based translation engine that applies artificial intelligence in the translation process to reduce translation costs. It is a combination of traditional translation technology with artificial intelligence technology. Before translators work on a document, Memsource determines what can be automatically translated. This feature helps to increase translation quality and speed while cutting costs. Like other tools like CAT Tools, Memsource also integrates Memory Management features and translation terms in its platform.
Translation content editing tool
4. Linguee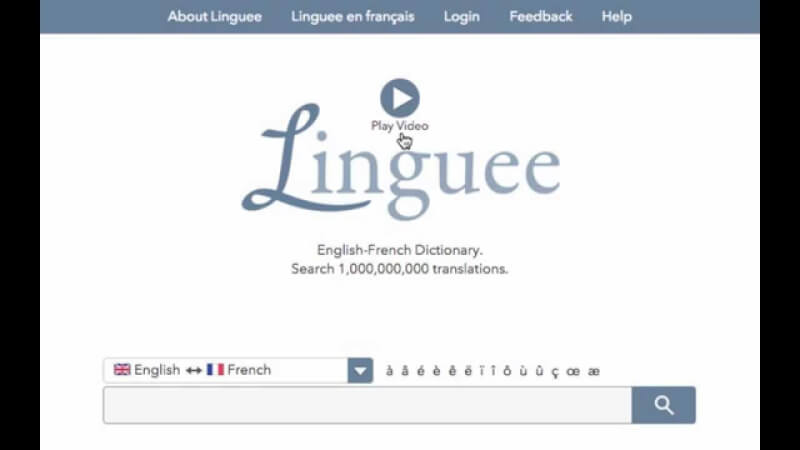 Linguee Linguee is a popular translation tool that translators can take advantage of. This tool is a combination of dictionary and search engine for translators. It offers many language pairs, mainly European languages. You can search for meanings and translations for a word, idiom or phrase on Linguee. Or you can also search for translations of entire sentences.
When you press the enter button, Linguee will search databases as well as web pages to find related translated documents and show you the usage of words or sentences. As a result, you can learn from millions of other trusted translations and create the best translation for yourself.
+ Note: The Secret To Building A Successful Career From Translation
5. Microsoft Language Portal
If you are working on an Information Technology and Software translation project, don't forget the Microsoft Language Portal tool. You can search for translations of key Microsoft terms in up to 100 languages. The software platform gives you the definition of the word you need and suggests some related terms.
6. Interactive Terminology For Europe
Interactive Terminology for Europe (abbreviated as IATE) is a terminology database for Europe. It contains almost 8 million terms used in written communication materials relating to Europe. New terms are updated weekly while old terms are modified or deleted. So you can rest assured that the terms appearing in 28 European languages ​​in IATE are up-to-date and relevant to your documents.
7. Magic Search
Magic Search Magic Search is a multilingual search engine. With one click, the platform will display results from many resources, like Wordreference, ProZ, Linguee, Microsoft, etc. Also, you can customize your own dictionaries (add, remove or rearrange them). ).
Native software
8. Smartling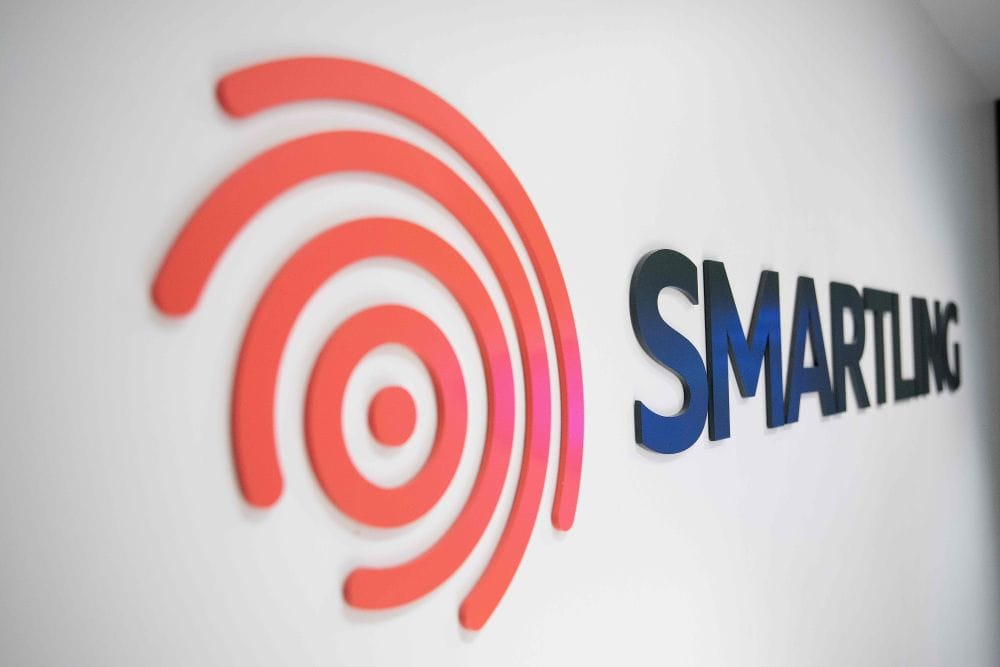 What makes Smartling great is the auto-translation and integration features. Customers can easily and seamlessly link content management systems, code repositories, mobile apps or e-commerce systems with Smartling. Customers can manage the translation process right on familiar applications.
The software platform is integrated with the CAT engine, so you can easily access the translation memory, glossary or usage guide. In addition, the WYSIWYG editor from Smartling allows you to see the visual context, i.e. what the target translations will look like. Like other localization platforms, Smartling also offers powerful content management, helping you manage and control the quality and timing of a translation project.
+ Note: Experience in resumes for translators
9. Transifex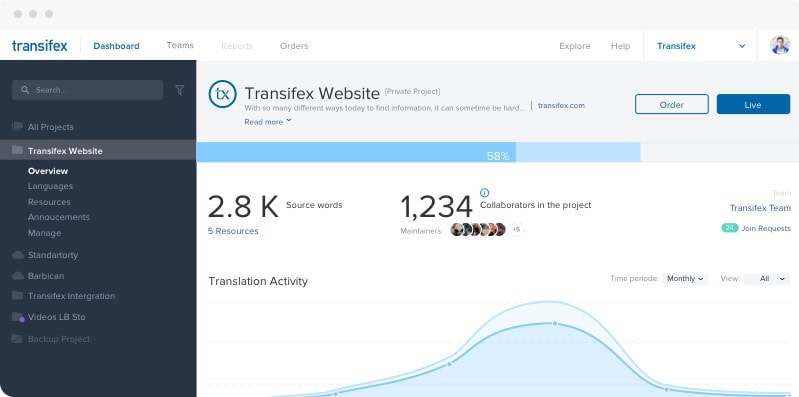 Transifex Transifex is a localization software that benefits you in many different ways. It has a cloud-based repository to store all the source content and their translations, which you can access at any time. The software no longer has an FTP server, or spreadsheet or email file attachments.
In addition, Transifex provides a way to manage teamwork and connect directly with customers. You can customize your own workflow and make sure the project runs smoothly. So next time you have a website, mobile app or movie subtitle translation project, this software is worth a try.
10. Crowdin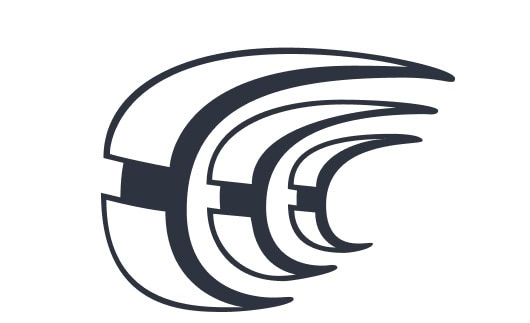 Crowdin Crowdin is a great choice for teamwork during localization It has a cloud-based algorithm that allows you to create tasks, invite teammates, generate reports and track progress Work.
Translation Forum
11th percentile
ProZ is one of the world's largest forums for translators. With about 4 million visits per month, ProZ is a useful tool that you should not ignore. You can post jobs, find jobs and connect with other translators around the world on this forum.
In addition, the Kudoz forum on Proz is where you can search for terms in various fields and language pairs. Besides, there are also detailed shares and surveys conducted by translators around the world, giving you interesting knowledge about your domain or the translation industry.
12. Translators Café
Translators Café is also a forum for translators, it's like ProZ but on a smaller scale. With this platform, you can post, find and bid on jobs. As the name implies, you can come here to discuss, share your experiences or ask for advice from other translators. However, this software has a small drawback that it has a rather old interface of the 2000s.
13. Translation Directory
The Translation Directory gives you free access to their huge terminology database, dictionaries, software and many other resources that can assist with your translation. You can also ask questions in the forum. However, the chances of your question being answered immediately are low. Because the forum only attracts more than 100.000 visitors per month. Another disadvantage of the Translation Directory is that translators cannot find work. However, you can still create a profile for yourself and if the client sees you as a good fit, they will contact you. Anyway, try using it some times.
How many of the above translation tools have you tried? Which software is your favorite? Let us know by commenting below.
Contact us today for the fastest service quote and consultation.