Delhi is a union territory of India officially known as the National Capital Territory and whose capital is New Delhi. The city has one of the most efficient metro systems in the area and is one of the wealthiest cities in India. The business lines here are very diverse with many real estate companies, financial companies, banks, IT, Tourism and many other types. Also, there are many translation companies in Delhi. This city is a potential location for investors who want to enjoy long-term success.
Besides, with the help of localization organizations, it is possible to establish a solid foundation for global success. Today, with fierce competition in all fields, businesses have to go global. To make a mark and become famous worldwide, expanding business to other countries is an important factor. It's time to launch and plan to tailor your business to the local audience of the foreign market.
In terms of reaching international markets, the most effective way is to localize the website and other digital content. To do that, it is possible to rely on the support of a specialized organization based in Delhi. The following is a list of the top translation organizations in Delhi for those who are looking for a trusted name to localize their website, e-store or other content.
1. Mars Translation
Mars Translation is at the top of this list thanks to its rich experience, commendable track record, diverse team of native language experts from multiple geographies, and diverse range of services. Mars Translation is proud to provide translation services for a wide range of industries, including Engineering, Medical & Healthcare, Travel, IT, Finance, Business and many more. Mars Translation offers translations, transcriptions, creative translations and more in over 120 languages ​​covering over 2000 language pairs.

Mars Translation has a team of over 5000 efficient translators with exceptional attention to detail. This translation company always ensures maximum customer satisfaction with perfect translations. Client content is translated not only literally, but also contextually for best results.
Besides, customers also prefer Mars Translation's service because of its quick turnaround speed, timely response and dedicated customer care service. In addition to website localization, Mars Translation also offers excellent translation services for documents and world-class localization for games and software.
If you need perfect translation services done by top experts at a reasonable price, then Mars Translation will be the right choice.
>>> Recommended viewing: Interesting Facts About Hindi
2. Modlingua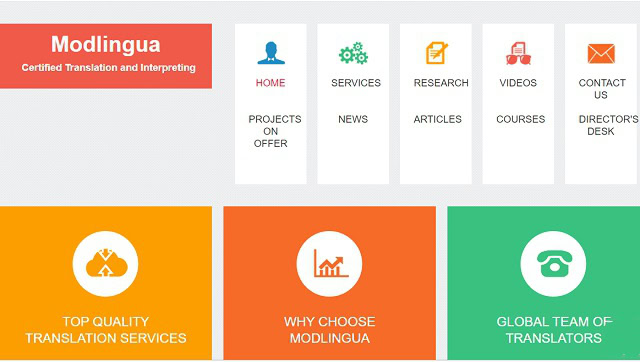 Modlingua is an ISO 9001:2008 certified translation company, headquartered in Delhi. It is a language services company with extensive experience in high quality translation and interpretation services in India and many other countries.
Over the years, the company has emerged as a trusted name providing quality translations into many languages. With a diverse team of translators of more than 15000 native linguists, the company aims to provide a combination of quality and affordable prices.
3. French Interpretation And Translation Services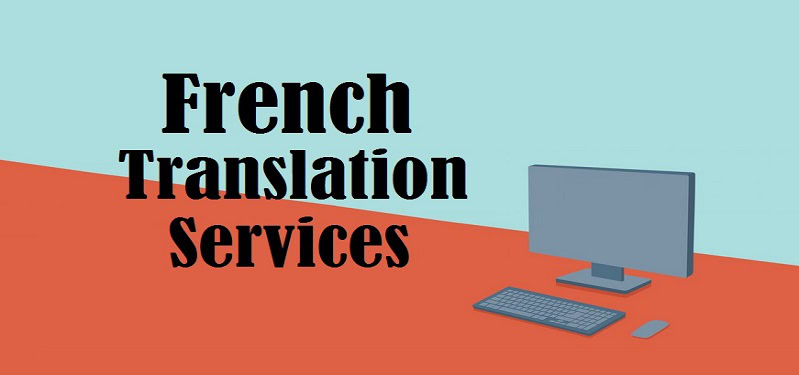 French Interpretation and Translation Services is a well known name in Delhi. This company provides translation services from English to French, from French to English and from Hindi to French. The company is known for the elements of quality, affordable prices and punctuality.
They provide perfect translations in quick time. In addition, the translators of French Interpretation and Translation Services have experience in many industries including technical, commercial, legal, political and administrative. In the end, all projects are completed in a timely and accurate manner.
>>> Recommended viewing: The Leading Translation Company In Bangalore
4. La Classe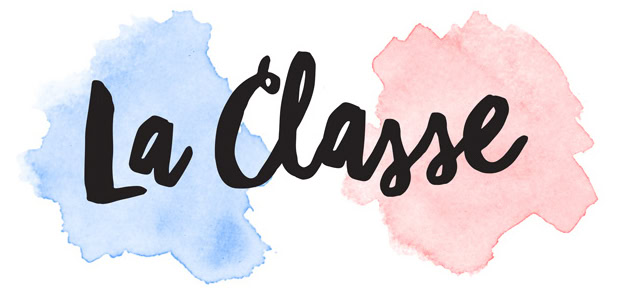 La Classe is proud to be one of the leading translation companies in Delhi and claims to break the language barrier. It is also an ISO certified company that promises to deliver impeccable quality at the best possible price.
With a diverse team of native translators and industry experts from many fields, La Classe is the right choice if you want to translate any type of document. Regardless of whether the project is large or small, this company ensures high accuracy that makes customers satisfied.
5. All Translation Services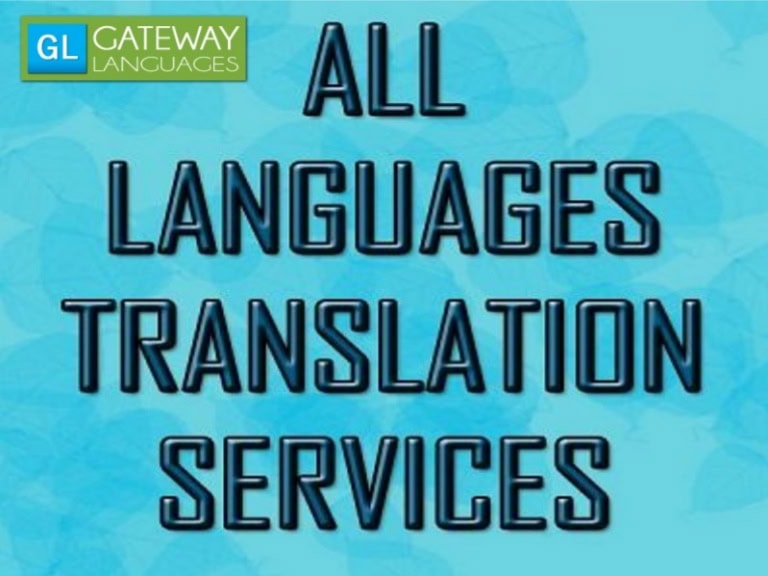 All Translation Services is a well-known language service provider. This company brings perfect translations to maximum customer satisfaction. Affordable prices, accurate translations, fast translation times, a responsive customer care team, and native experts from many geographical regions make this company the preferred choice when customers have needs. translation request.
All Translation Services provide fast, economical solutions and maintain quality of service no matter how large or small the project.
>>> Recommended viewing: Top 10 Translation Companies in Singapore
6. Global Multilingual Services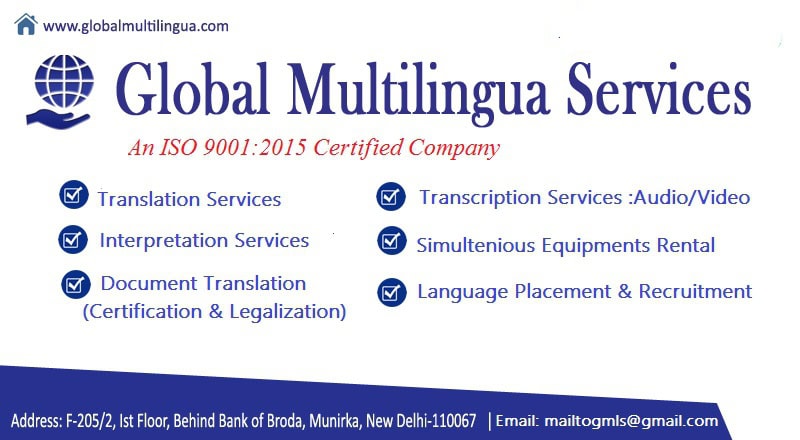 It is also one of the most recommended translation companies in Delhi. Global Multilingual Services was established in 2010. Since its inception, the company has provided world-class translation services to Indian companies and Japanese companies. Global Multilingual Services offers competitive rates to facilitate clients in the best possible way.
7. RusLingo
This company provides leading Russian translation services to private organizations, government agencies and individual clients at very reasonable prices. In addition to Russian, they also have translation services into many languages ​​such as Chinese, Korean, Japanese, French, Italian, German and a few more.
RusLingo has skilled translators who can overcome language barriers and provide clients with good quality translations in a short time.
>>> Recommended viewing: Top Top Translation Companies Worldwide
8. Advika Translations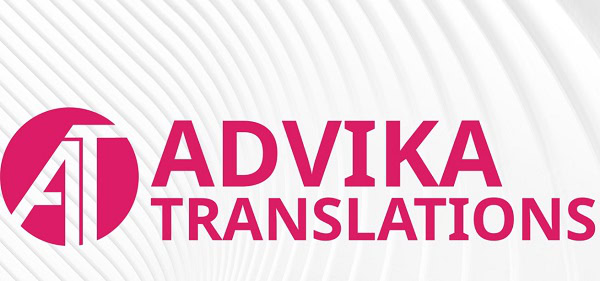 Advika Translations is also an ISO certified company. This unit was established in 2001, providing reliable language solutions at an economical price. This company always tries its best to bring the best service to customers with timely response time, accurate translation, reliable results at competitive prices.
This company caters to the translation needs of both businesses and individual clients. The reputation of this company is also enhanced with its proven background and professional approach.
9. BOL (Business of Languages)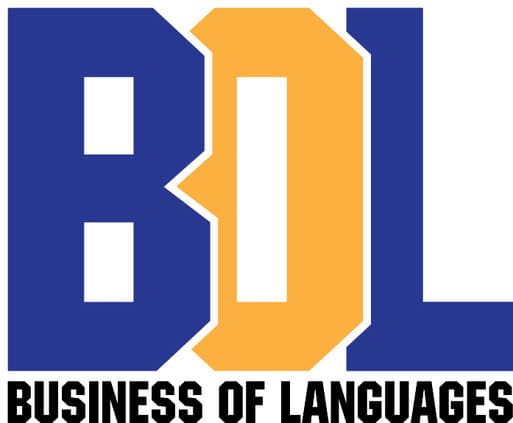 BOL is a reputable and well-known company in Delhi that provides localization and translation services for multiple platforms. With over 20 years of experience, it is one of the oldest in the industry.
BOL provides translations for websites, documents, web series, movies, marketing materials and much more. They have become a trusted name thanks to their innovative approach and exceptional attention to detail.
10. HSS Translation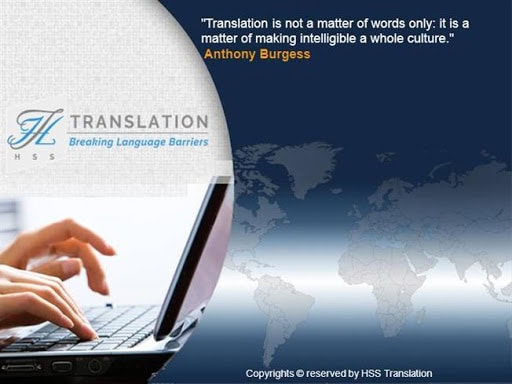 And the last name, HSS translation. This is another content localization company that offers a range of services that can help your company go global. This company provides transcription, proofreading and other services along with translation.
With a dedicated approach, quality results and on-call team of native experts, HSS translation has become one of the best translation companies in Delhi.
>>> Recommended viewing: Why You Should Translate And Localize Indian Language
Whenever you're preparing to reach a new audience, it's important to hire a professional translation company to tailor your online content to the needs and desires of your target market. . All the companies mentioned above are among the top and most preferred options. You can choose any of these translation companies, depending on your needs and budget.