Bangalore (Bengaluru) is the capital of Karnataka state located in southwestern India. It is one of the most populous cities in India with a population of more than 10 million.
Due to its dense population density and the growth of the number of industries, the city is rightly called a megacity. This city offers great opportunities for investors from around the world to come and invest in their rapidly growing businesses. There are many professional and certified translation companies in Bangalore – they can provide valuable services to drive business growth.
When it comes to expanding your own business into foreign markets, you must never compromise on the quality of your translated content. Remember that a simple translation into another language will not meet the needs of the business.
To make your impact visible, you must consider other factors including meanings, idioms, complex language, and cultural nuances of your target market. Therefore, you must hire a company with a lot of experience.
Translation companies are known for having skilled professionals with extensive experience, whose expertise is truly reflected in the quality of their work. So, if you want to get perfect translations for websites, documents and other software, you must find a reliable language service provider.
For those who want to grow their business and target new markets in different parts of the world other than India, the following companies can be very helpful. Check out some of Bangalore's most trusted and experienced translation service providers and choose the one that best meets your business needs and budget.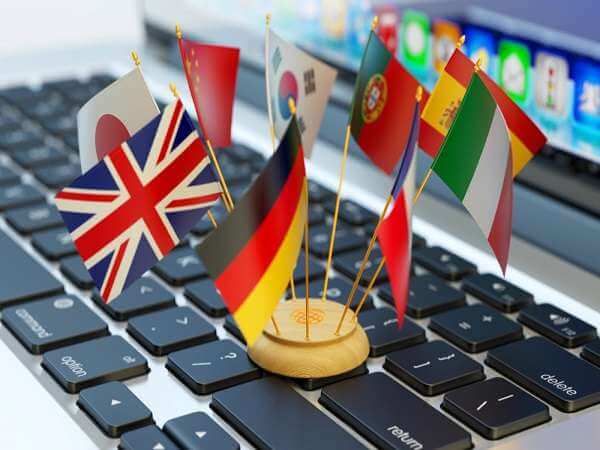 Summary of Top 10 Prestigious Translation Companies in Bangalore
1. MayFlower
Mayflower is an ISO approved organization, founded in 2003. With the aim of making communication easy and uncomplicated for all companies large and small, it offers non-stop services. Exclusive services and solutions to ensure your company's global success.
It covers a wide range of languages ​​and works for satisfaction at any cost. Years of experience, ISO certification and skilled team make the company one of the first choice.
2. Mars
Mars Translation is undoubtedly one of the best translation companies in India. For more than 2 decades, Mars has served several international companies with excellent localization and translation services at very reasonable prices.
Besides, Mars translation is an ISO certified name that demonstrates quality, professional efficiency, quick processing and effective customer care feedback. Years of experience and a large pool of native language experts from all over the world make Mars a reputable and trustworthy company.
Mars' diverse services are available in more than 120 languages. Along with website translation, Mars also offers game localization, document translation, and other services in a variety of industries including manufacturing, medical and healthcare, travel, electronics and equipment. household appliances and many other fields. Ensure timely delivery of projects for every client.
>>> See more: What is Translation Service?? Learn about the most prestigious translation company today.
3. Word Par International
Word Par is a reputable language service provider with an excellent track record in helping several multinational companies. It has a diverse team of native translators from all over the world to provide perfect translations into different languages. Well-trained staff, dedication and ability to serve multiple disciplines such as software, finance and biotechnology have built the company's credibility.
4. Shakti Enterprise
Shakti Enterprise is a well known name in Bangalore. In fact, it is one of the most experienced companies in India providing language solutions. It has been providing translation solutions to many businesses from different fields for more than 33 years.
Over time, the company has maintained high professional standards and gained immense popularity in the corporate world. Many commercial profits come from their customers, which adds to the prestige of Shakti Enterprise.
5. Works of Knowledge
Knowledge Works is one of the leading names, having been in the translation industry for many years. Founded in 2001, the company has provided excellent translation and transcription services in various fields including MRO, media, healthcare, information technology and production, etc.
They have over 5000 native speakers to assist you. You can contact them for industry-specific and customized language solutions in any language pair you need.
>>> Good experience: Choose Translation Company or Individual Translation Cá
6. Ekaakshar . Translation Service
This is another emerging name in the translation industry. It has a team of native translators committed to providing error-free translations in a variety of language combinations. Whether you need professional help with transcription or you need a language expert to translate, Ekaakshar Translation Service will help you get it right.
Ekaakshar Translation Services provides world-class services with fast turnaround at very reasonable prices.
7. CHL Localization
CHL Localization is one of the famous and leading translation companies in Bangalore. It is an ISO authorized company established in 1989.
These years have further enhanced CHL Localization's reputation as many well-known companies use CHL Localization's services because of its rich experience, diversified portfolio and skilled staff. They provide timely services and multidisciplinary processing.
8. Shree Language Service
Shree Language Services is an ISO certified organization based in Bangalore that provides language solutions to many international companies. Like most established and well-known service providers, it also covers a wide range of disciplines including technical research, medical, financial, legal, clinical and more.
It specializes in document translation and adheres to its core values ​​of professional ethics including confidentiality, punctuality and economic affordability. The company has a skilled team working with special attention to detail to ensure complete customer satisfaction.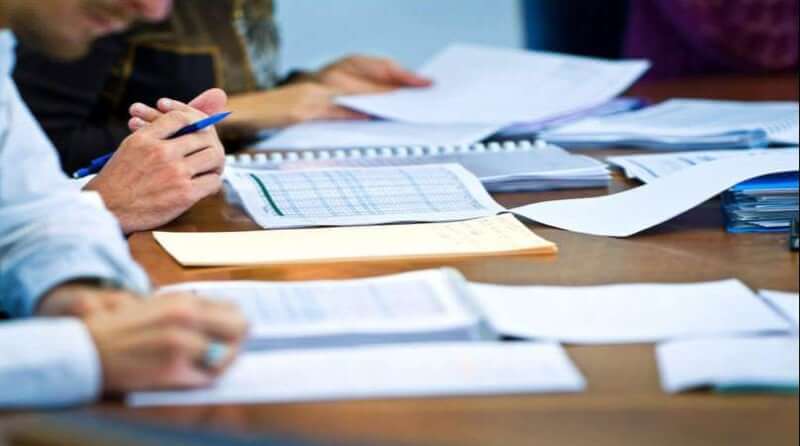 9. Advika Translation
Advia Translations is an ISO 9001:2008 certified company, founded in 2001. Since its inception, the company has maintained high professional standards and has gained a reputation for its rich experience and quality service. unprecedented amount.
Many large and international companies have used their services, which has further increased their prestige and popularity. Along with a host of other services, they also offer certified translations. Professionalism and responsive customer service make this company a great choice for an unmatched experience.
>>> See more: Top 5 English Translation Companies in HCMC
10. Institute of Education & General Language
The ISO-approved Institute of General Languages ​​and Education provides high-quality translation services for a large number of foreign languages. There is a team of highly trained and experienced local translators who deliver to the satisfaction of their clients.
Along with language solutions, it also offers training courses and helps students learn different languages.
Hiring a professional localization company is crucial to achieving success in many foreign markets. Only native translators can provide smooth translations and maintain a flow. Refer to the list above and make your choice.