Top 5 list notary office typical in the region 2 District Below, will help you in choosing a reliable place, optimizing your time and making your work more convenient. Performing notarization not only helps ensure safety but also effectively increases the rights and benefits for related parties. So let's go Idichthuat Please refer to the article below.
Prestigious Notary Office District 2, Ho Chi Minh City
1
Notary office Idichthuat
Introduction Top list of influential and highly reputable notary offices in the area that cannot be ignored Notary office Idichthuat. Understand the mission"Quality over quantity", each notarization project of the receiving unit is handled neatly and meticulously in each stage. Thereby ensuring the highest quality and legality for customers' records and documents.

Outstanding advantages at Idichthuat:
The workforce is carefully selected, fully meets the practice criteria, has solid knowledge and good professional skills.

Streamline the notarization process to make it most convenient for customers while still ensuring the legal effectiveness of each document and document.

The price is published on the website, complies with legal regulations, absolutely does not increase prices or incur additional fees.

Provide a variety of notary services such as: Notarization outside working hours, on-site notarization,...

Notarization processing speed is fast, minimizing cumbersome steps, results can be obtained on the same day.

Consultants are on call 24/7, listening and answering any customer requests.

Attractive price incentive policy, long-term after-sales service.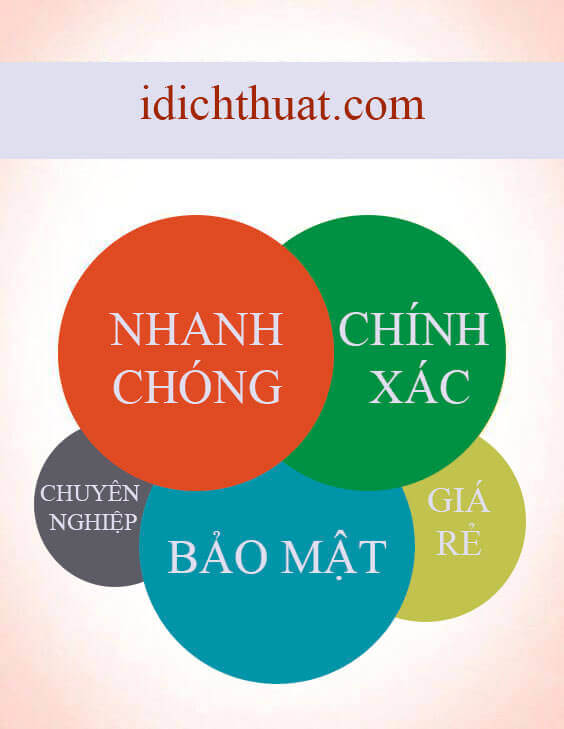 Contact Info
Website: idichthuat.com
Hotline: 0866.682.329
Email Address: info@idichthuat.com

Head Office: 228 Au Co, Quang An, Tay Ho, Hanoi

Ho Chi Minh Branch: 184 Duong Ba Trac, Ward 2, District 8, Ho Chi Minh City

Hue Branch: 97 Phan Dinh Phung, Vinh Ninh, Hue City, Thua Thien Hue

Da Nang Branch: 33/5 Vo An Ninh, Hoa Xuan, Cam Le, Da Nang
2
Le Van Son Notary Office
With its current reputation and prestige in the industry, Le Van Son notary office Always keep in mind to provide the most complete and perfect service quality. All processes are handled accurately by notaries, strictly complying with all regulations and frameworks of the Constitution and Law.
At the same time, the unit also periodically checks and trains professional qualifications for the staff, ensuring timely updates of all management requirements and regulations.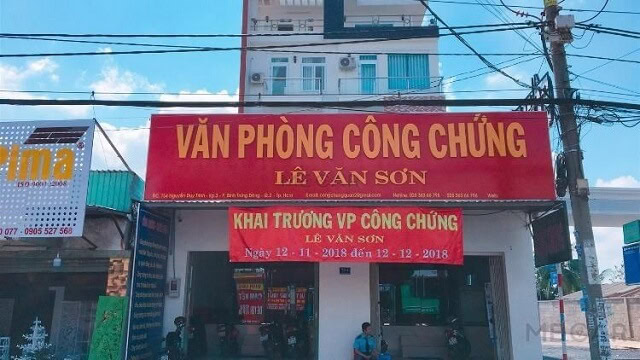 Contact Info
Address: 77 Song Hanh, An Phu Ward, District 2, City. Thu Duc

Phone number: 0866.682.329
3
Le Van Dung Notary Office
In operation since 2017, whenever mentioning typical notary offices in District 2, it is indispensable. Notary public Le Van Dung. The outstanding strength of the unit is the ability to handle notary services quickly and promptly, regardless of the high complexity of the documents.
In addition, the unit also provides the most optimal quotes, effectively supporting customers in moving and working with agencies. Le Van Dung Notary Office deserves to be on the list of reliable legal addresses in District 2.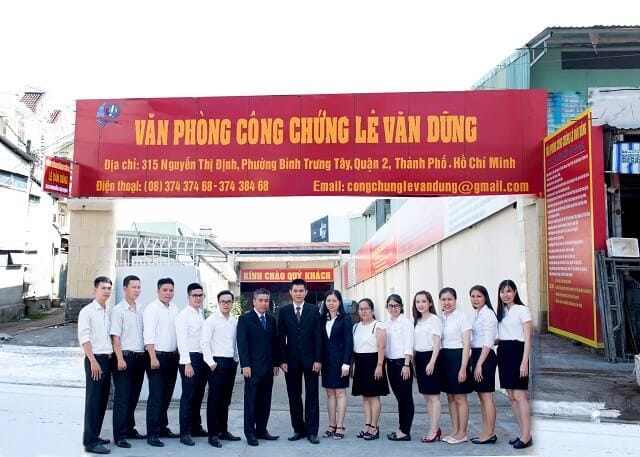 Contact Info
Address: 112 Truong Van Bang, Thanh My Loi Ward, District 2, City. Thu Duc

Phone number: 0985.931.212
4
Thu Duc Notary Office
Thu Duc Notary Office We are fortunate to have a team of highly skilled lawyers, notaries, and judges. Not only good professional knowledge but also the ability to solve legal problems extremely flexibly and quickly.
Not only that, the unit also stands out in its efficient working speed, from receiving, quoting to notarizing and returning results. For customers who need urgent notarization, immediate notarization or after-hours notarization, outside the headquarters, the unit can fully support.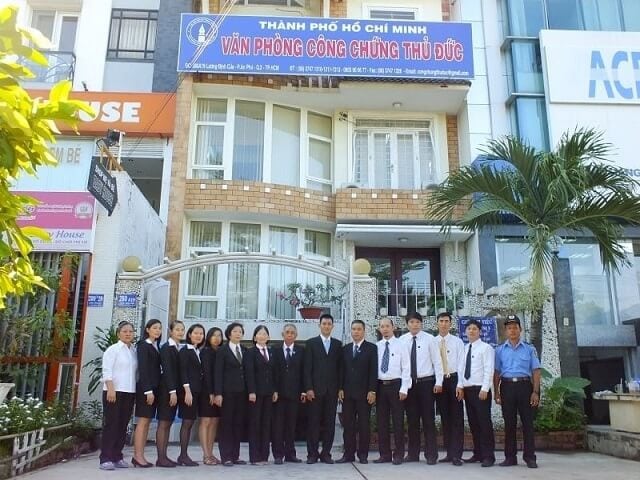 Contact Info
Address: 280A19 Luong Dinh Cua, An Phu Ward, District 2, City. Thu Duc

Phone number: 0398.885.616
5
Thu Thiem Notary Office
Operating as an independent organization, responsible for financial autonomy, with separate seal and accounts. Thu Thiem Notary Office always considered one of the safe and quality administrative units in District 2.
The advantage of the unit is the ability to handle notarization accurately, comply with all legal regulations, and commit that all documents and records have the most effective legal value. In addition, notary prices are listed transparently and publicly, demonstrating the professionalism of the unit.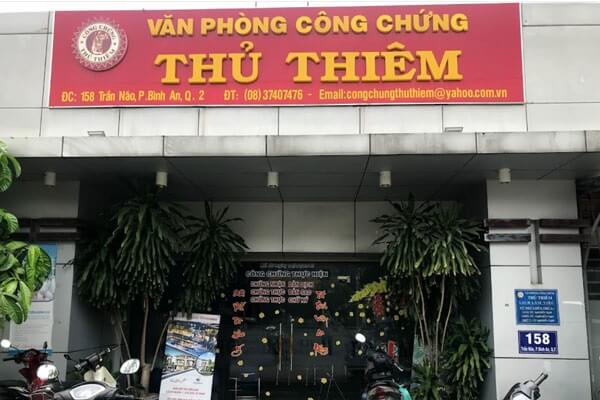 Contact Info
Address: 158 Tran Nao, An Khanh Ward, District 2, City. Thu Duc

Phone number: 0964.198.855
After consulting Top 5 highly reputable notary offices in District 2 Above, you surely have the most suitable choice for yourself. To experience classy, ​​professional service quality and absolute accuracy in the notary service process, don't forget contact Enter the phone number right away 0866.682.329 of notarization Idichthuat ok
Refer to some services: