Possessing a favorable geographical location, with many administrative agencies and businesses concentrated, therefore there is a need to search Document notary office in District 1 always happening vibrantly and constantly increasing. However, many people have difficulties or questions about professionalism and reputation when choosing a unit in the area. Understand that in the article below Idichthuat Have synthesized Top 5 notary offices in District 1 typical include.
Fast, Reputable Notary Office District 1, Ho Chi Minh City
1
Idichthuat
Top of the top list District 1 notary office Highly appreciated by indispensable customers Idichthuat. The unit operates with more than ten years in the profession, always maintaining trust and prestige with each customer from North to South. Each year the number of visitors to perform notarization is constantly increasing, further affirming the name and trust of the people for Idichthuat.
Grasping the mentality "Fast - professional - accurate" of customers, team Idichthuat Talent is always ready to deliver quality notarized copies, strictly complying with all legal regulations. Currently, the unit has expanded its operations throughout 63 provinces and cities nationwide, supporting fast, comprehensive notary and legal services.

Outstanding advantages at Idichthuat:
Processed according to a strict 5-step standard process from receiving, quoting, to reviewing, storing and later after-sales.

Fixed operating hours, but still supports customers with additional services such as: notarization outside office hours, on-site notarization,...

Notarization fee quotes are transparent and public according to direct listing on the website and social platforms.

A network of notaries, legal experts, and professional secretaries who are both dedicated, enthusiastic, and talented.

Reception, consulting and feedback department Idichthuat immediately, only takes 5 minutes of work.

Policy on storing and protecting customer information safely and absolutely.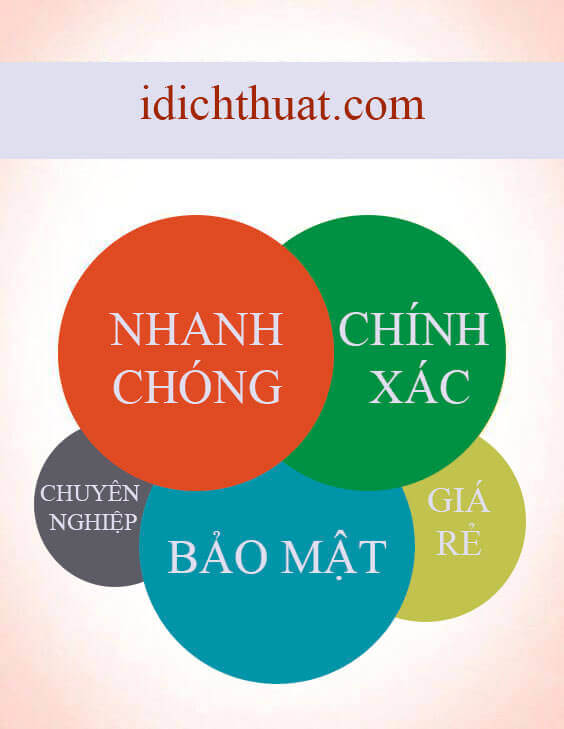 + Recommended: From A to Z for notarized translation you should know
Contact Info Idichthuat
Website: idichthuat.com
Hotline: 0866.682.329
Email Address: info@idichthuat.com
Head Office: 228 Au Co, Quang An, Tay Ho, Hanoi
Ho Chi Minh Branch: 184 Duong Ba Trac, Ward 2, District 8, Ho Chi Minh City
Hue Branch: 97 Phan Dinh Phung, Vinh Ninh, Hue City, Thua Thien Hue
Da Nang Branch: 33/5 Vo An Ninh, Hoa Xuan, Cam Le, Da Nang
2
Notary Office No. 1 City. HCM
One of the first names established after 1975, always among the top prestigious notary offices in District 1, indispensable Notary Office No. 1, Ho Chi Minh City. Customers can be completely assured of reliability and skill because the unit is under the management of the Department of Justice, operates in the public interest, and has a separate seal and account.
In particular, Notary Office No. 1 also possesses the strength of a force of notaries who all have experience working at state units, and the ability to quickly handle all problems and the most difficult cases of customers.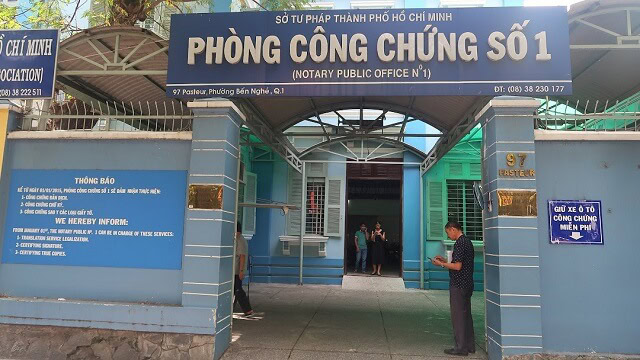 Contact Info
Address: 97 Pasteur, Ben Nghe Ward, District 1, City. HCM

Phone number: 0398885616
3
Ben Thanh Notary Office
Strengths at Ben Thanh notary office is to understand the needs and desires of each partner. Therefore, the unit has continuously innovated and improved quality processes, providing perfect and professional services at extremely preferential prices. In addition, the thoroughness and flexibility in handling notary operations are also plus points that bring the current success to the unit.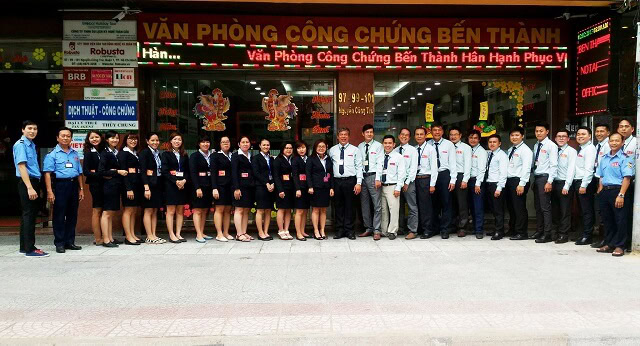 Contact Info
Address: 99 – 101 Nguyen Cong Tru, Nguyen Thai Binh Ward, District 1, Ho Chi Minh City

Phone number: 0964198855
4
Saigon Notary Office
When talking about notary offices with many years of experience in District 1, the name must certainly be mentioned Saigon Notary Office. The unit has been in operation since 2008. Currently, the unit has achieved important milestones, holding the trust of customers both individuals and organizations.
If you are worried about the cost and quality of notary services, then Saigon notary office can absolutely be your choice.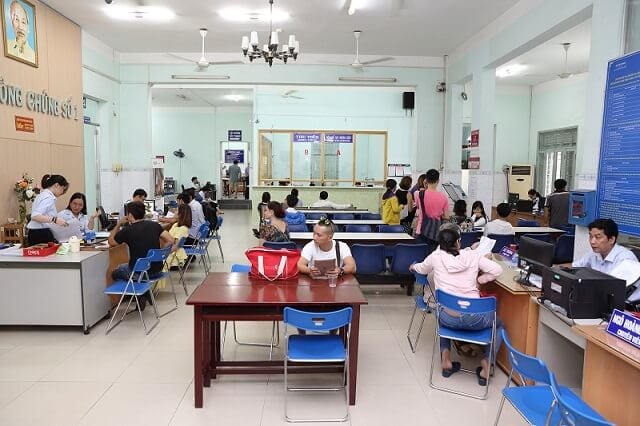 Contact Info
Address: No. 136 Nguyen Thai Binh, Ward Nguyen Thai Binh, District 1, City. HCM

Phone number: 0867.623.648
5
Nguyen Kim Chi Notary Office
Carrying the mission "Solid legal support for customers", Nguyen Kim Chi notary office has recruited and trained a team of personnel with both knowledge and good professional skills. Thanks to that, the unit has increasingly affirmed its position among the number of notary offices that are springing up so widely and rapidly today.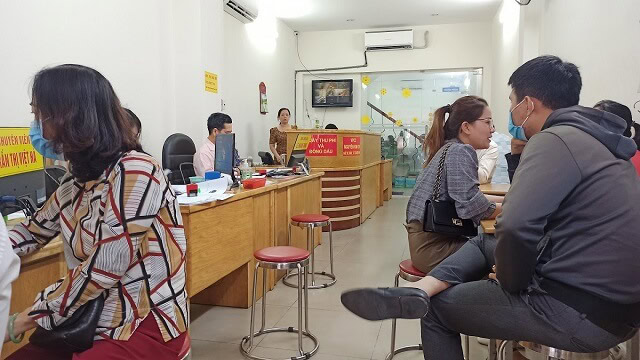 Contact Info
Address: 25 Tran Quang Khai, Tan Dinh, District 1, City. HCM

Phone number: 0985931212
Here is a summary of the list Top 5 reputable notary offices in District 1, Ho Chi Minh City. Hopefully the above information has helped you be more confident when choosing a safe, professional legal partner. In addition, if you need support, advice, or quotes for legal services at Idichthuat then please contact directly via phone number 0866.682.329.
Refer to some services: