Currently at Tan Binh district It's not difficult for you to find or choose one notary office locality. However, to have your records and documents completed accurately and safely, let's immediately refer to the top 5 notarized address Get positive feedback from people right here.
Instant Notary Office, Tan Binh District, Ho Chi Minh City
1
Notary office Idichthuat
Notary office Idichthuat operates with the desire to bring safety and legality to all types of documents, documents, and contracts of transactions arising in the country. After more than ten years in the profession, the unit has fulfilled its role well under strict control of processes and personnel.
At notarization Idichthuat, you can completely rest assured when entrusting the responsibility of accuracy, speed and efficiency to any legal service. Thanks to efforts to innovate and reform increasingly optimal business processes, the unit has attracted a large number of trusted individual and organizational customers.

Outstanding advantages at Notary Public Idichthuat:
All officers and employees are leading experts in the legal industry, have high knowledge and skills, and can easily handle any legal issues that arise.

Prioritize responding to customer requests quickly, within just 5 working minutes.

The consulting department is on call 24/7, listening and troubleshooting any customer requests.

The service fee schedule is updated according to current regulations, committed to the price quotes listed on the website being accurate with reality.

Support accompanying operations such as: drafting contracts, photocopying, typing, notarization outside office hours, outside the headquarters, on-site,...

Preferential policies for loyal partners.

Promote the privacy policy of personal information and the content of customers' documents and records.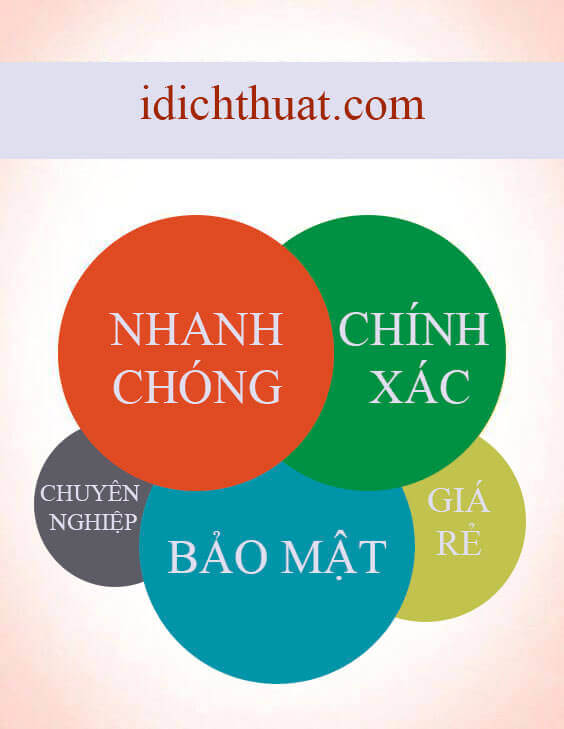 + Proposal:
Contact information:
Website: idichthuat.com
Hotline: 0866.682.329
Email Address: info@idichthuat.com

Head Office: 228 Au Co, Quang An, Tay Ho, Hanoi

Ho Chi Minh Branch: 184 Duong Ba Trac, Ward 2, District 8, Ho Chi Minh City

Hue Branch: 97 Phan Dinh Phung, Vinh Ninh, Hue City, Thua Thien Hue

Da Nang Branch: 33/5 Vo An Ninh, Hoa Xuan, Cam Le, Da Nang
2
Ninh Thi Hien Notary Office
One of the priority choices of people in Tan Binh district when it comes to authenticating and legalizing documents and transaction contracts is Ninh Thi Hien notary office. The unit builds its competitive position thanks to a team of talented notaries who have a close understanding of the law. Thanks to that, customers can feel completely secure when using the legal service packages here.
Not only that, Ninh Thi Hien Notary also stands out with its spacious facilities, demonstrating a thorough investment in both appearance and service quality. Some typical service packages include: Notarization of economic contracts, sales, power of attorney, transfer, mortgage of assets, etc.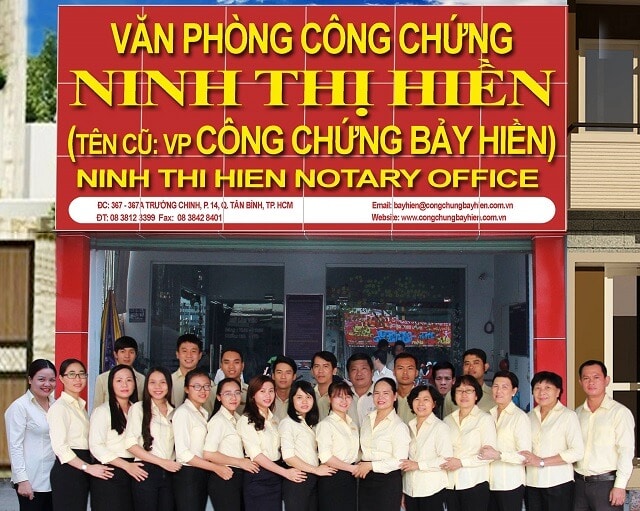 Contact information:
Address: 367-367a Truong Chinh, Ward 14, Tan Binh, Ho Chi Minh City

Phone number: 0964.198.855
3
Nguyen Van Nam Notary Office
Another indispensable and capable legal facility in Tan Binh district Nguyen Van Nam notary office. With a convenient location, spacious space, and convenient transportation for customers, the unit wishes to become a potential and trusted legal partner of the people in the country.
Notary Nguyen Van Nam operates with a team of leading legal experts, possessing in-depth professional skills and knowledge. At the same time, the absolute security system is also an advantage that helps build trust in the hearts of partners.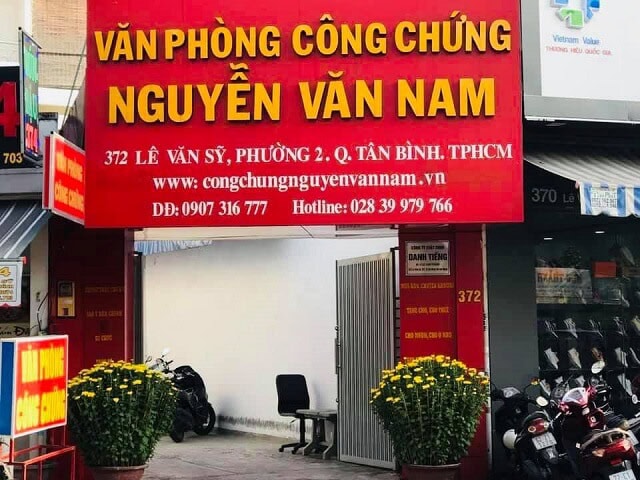 Contact information:
Address: 372 D. Le Van Sy, Ward 2, Tan Binh, Ho Chi Minh City

Phone number: 0985.931.212
4
Notary Office No. 4
In recent years, Notary Office No. 4 has always received favor and appreciation from people in Tan Binh district. The unit understands the core factors that create position and sustainable development, not only people but also after-sales service.
Notary Office No. 4 focuses on carefully selecting input human resources, devising plans to build and develop professional expertise for each individual. At the same time, the infrastructure development unit becomes the most spacious and professional. From there, we bring customers complete legal services both in terms of appearance and internal quality.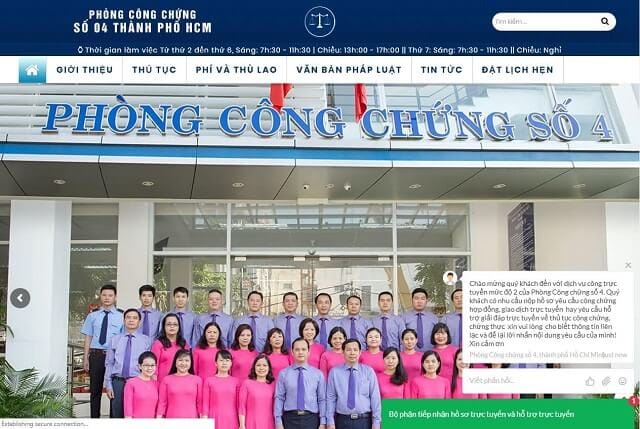 Contact information:
Address: 25/5 Hoang Viet, Ward 4, Tan Binh, Ho Chi Minh City

Phone number: 0398.885.616
5
Notary Office Do Tri Tin
Do Tri Tin Notary Office operates with the motto of strictly complying with all constitutional and legal regulations as well as promoting professional ethical standards. Therefore, the unit provides public and transparent notary service price quotes directly on the website.
The unit is also highly appreciated as one of the few notary offices that receive and process documents even outside of business hours or on-site at the request of customers. Coming to Do Tri Tin Notary, any complex or complicated legal issue will be handled by experts as quickly as possible.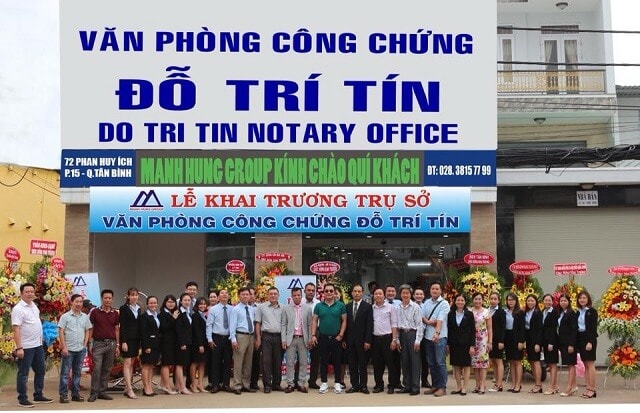 Contact information:
Address: 72 Phan Huy Ich, Ward 15, Tan Binh, Ho Chi Minh City

Phone number: 0866.682.329
Thus, the above article has provided you with useful information about the top 5 notary offices that received positive feedback on quality and dedication in service in Tan Binh district. For requests for quotes or in-depth legal advice, please contact us contact us directly.
See also the nearest notary offices
Top 5 notary offices in Tan Phu District, Ho Chi Minh City