Multilingual website design is a misleading term because it mainly highlights the graphic part of the website to enhance the user experience – without knowing the basic structure required for the website.
From a professional structure point of view, you can better understand the actual scope of work. You're essentially rebuilding your site in another language, and supporting the build process is also an important behind-the-scenes element that visitors can't directly see.
If more people think this way, they will understand why proactive planning is so important. Usually, a company will tend to have a strong focus on English. However, because of that, they missed the opportunity to internationalize the content as well as ensure easy translation. The core of multilingual website design is proactive thinking.
There have been many companies working in three to four languages ​​at the same time. This complex project has the potential to fail quickly without careful planning as well as best possible practices. Here are some important strategies you can implement to reduce the problem of information zoning.
10 Things To Keep In Mind When Designing, Translating Multilingual WebSite
1. Defining the Project Scope
You are only zoning out information for a few pages, or the entire website or a specific section. Defining the scope will help you draw up a personal plan and gather your available "capital", as well as help you to tap the necessary resources. A simple page or two may not require a perfect zoning process. But a complete website will certainly be needed.
2. Personal Resource Audit
Zoning can get complicated quickly. To make adjustments, you'll need to review the content requirements. If you are dealing with a simple web page and only translate to spanish, then you can simply copy/paste onto Google Translate. However, if you intend to add more languages ​​in the future, you need a more radical solution – working with an expert. Especially with multimedia projects, get expert help.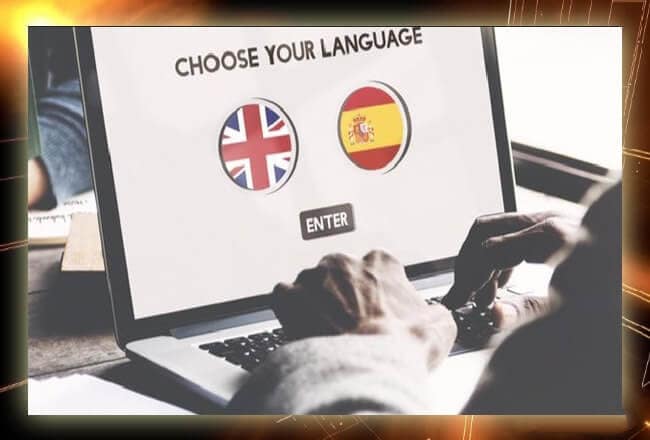 3. Outline Workflow
After the translation is finished, can it be used immediately or does it have to go through a domestic evaluation request? Remember the success of information zoning depends on the quality of your final translation. The workflow is subject to scrutiny as well as varied feedback.
An expertly focused platform can help you keep track of the task as it needs to be handled. For any information zoning strategy, plan to rapidly evolve the zoning process dynamically with the various components of your system.
>>> Related Articles: Website Translation Secrets For Business
4. Focus On What Matters Most
What is the goal of translated content? Is it supporting e-commerce sites, delivering news or fulfilling orders? Once you know the most important issue, you can completely make it the focus and build different foundations around it.
5. Local Market Payment Planning
Avoid making mistakes when translating content and also do not offer a local payment option so customers can access orders in foreign markets. Remember this as soon as possible. Unless you work with a third party that does the currency conversions for you, like Paypal, for example, you'll have to consider your price changes over currency market changes. Conversion fees as well as payment processing need to be considered to ensure appropriate pricing models across segments.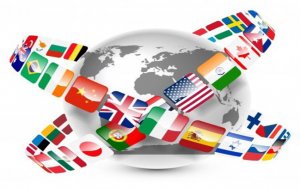 6. Plan Convention Dates, Times, and Local Names
There is no universal date and time format that works on all websites. You must plan to ensure a wide variety of functions are accessible anywhere. Likewise, don't think it's possible to use native formats with simple translations in foreign languages. Make sure to conform to name conventions, local addresses, and any other considerations that will make all the difference when signing up.
7. Ensure Culture Fit
When you're translating content, it's easy to overlook cultural rules from other regions, such as graphics, colors, and tones that all need to change with the market. Consider how the Japanese site differs from the American site for the same brand. High-traffic sites, often using a lot of bright, bold colors – especially red – can seem confusing and unfamiliar to the viewer.
However, visitors who are Japanese visitors are used to such a format. Failure to take these details into account can result in a lackluster website with a high bounce rate.
>>> Related Articles: Criteria for Evaluation of Quality Translation Websites
8. Reassess SEO Strategyược
While you're targeting some highly competitive English phrases, there's no guarantee simple translations will produce the same keyword value. To get the most out of multilingual SEO, you need to map out your key terms in another language as well as find alternatives where the original doesn't translate.
9. Choose CMS Based on Information Zoning
Most people will choose a CMS that focuses on monolingualism. However, they rarely ask, "Does it support information zoning?" Before you use a CMS – like Drupal, WordPress, or Sitecore – make sure it fits your development goals and can streamline content management in multiple languages. Otherwise, you will be customizing your solution personally, which can be a complicated or even extremely frustrating process.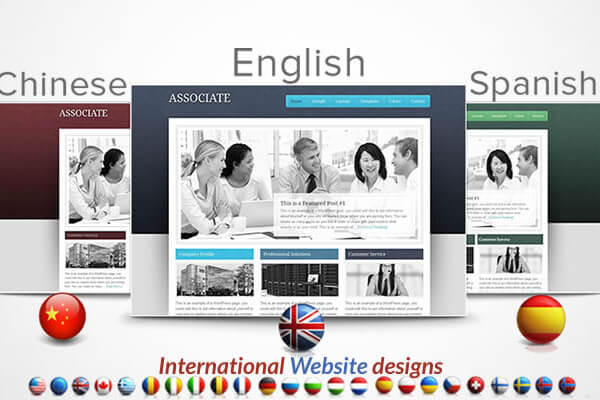 10. Choosing the Right Partner
Perhaps the most important step in multilingual website design is choosing the right partner. There are many companies that offer translation services, but when faced with a complex problem, it may not be all you need. You will also need a robust information zoning platform to support the project and allow you to keep track of things as they go through the system and all activities in the target country. Partners can also provide you with clear reporting that tells you how and where at the most granular level. This is a powerful ROI formula with localized content.
>>> Recommended viewing: Professional Multilingual Website Translation
Designing a multilingual website has never been so easy. However, if you break it down into several steps, it's a lot simpler to build the proper structure that supports even the most complex designs. Working with a partner will ensure that you can handle the job as well as achieve your goals.
Company IDICHTHUAT can completely help you design multilingual website easily. Our platform integrates most standard content management systems and has a team of professional translators. You can trust us to fulfill your requirements. Company contact IDICHTHUAT For more details.