With increasingly strong economic changes in the region 6 District is a factor that promotes the appearance of the notary office Serves legal purposes for individuals and organizations. Please refer to the article below to find the top 5 notary units with good expertise and skills.
Address of Prestigious Notary Office, District 6, Ho Chi Minh City
1
Notary office Idichthuat
Understand the mission and obligations for safety in each legal transaction, notary office Idichthuat Always ready to provide all services with the most dedication and professionalism. Currently, the unit has expanded its operating area, receiving both online and offline requests in 63 provinces and cities nationwide.
For any of our clients' legal service requests, the talented professionals at Idichthuat are easy to handle neatly and thoroughly. Some outstanding services that are of most interest today include: Notarization of economic contracts, car purchase and sale contracts, notarization of wills, passports, judicial notarization,...

Outstanding advantages at Idichthuat:
The notary process has been innovated to be quick and accurate, helping customers optimize time and costs.

Consulting and answering questions regardless of time frame of the day.

Support for shipping and returning documents to your location.

Notaries, secretaries, and lawyers all have high seniority, a responsible working spirit, and listen to all opinions from customers.

Idichthuat Commitment to a full refund if notarization errors or loss of legality of papers and documents.

Meet all requests from partners: overtime notarization, home notarization, urgent, fast, urgent notarization, ...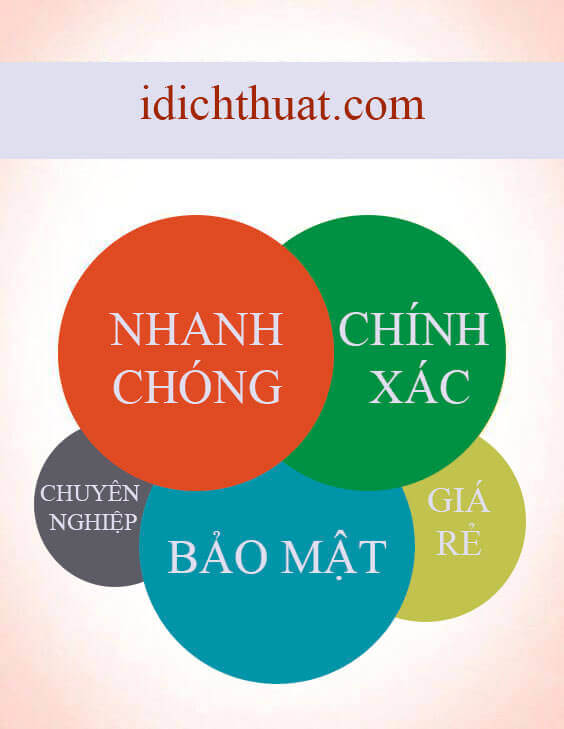 + Proposal:
Contact Info
Website: idichthuat.com
Hotline: 0866.682.329
Email Address: info@idichthuat.com

Head Office: 228 Au Co, Quang An, Tay Ho, Hanoi

Ho Chi Minh Branch: 184 Duong Ba Trac, Ward 2, District 8, Ho Chi Minh City

Hue Branch: 97 Phan Dinh Phung, Vinh Ninh, Hue City, Thua Thien Hue

Da Nang Branch: 33/5 Vo An Ninh, Hoa Xuan, Cam Le, Da Nang
2
Nguyen Nguyet Hue Notary Office
Nguyen Nguyet Hue Notary Office is highly appreciated as an influential and highly reputable name in District 6. The unit always operates based on the core value "Putting customers first", so each notarized or translated copy Legal services are committed to assigning the right person to the right job.
In addition, the unit also provides many security policies and attractive incentives for potential customers. The quote will be provided immediately after the consultant receives the request from the partner.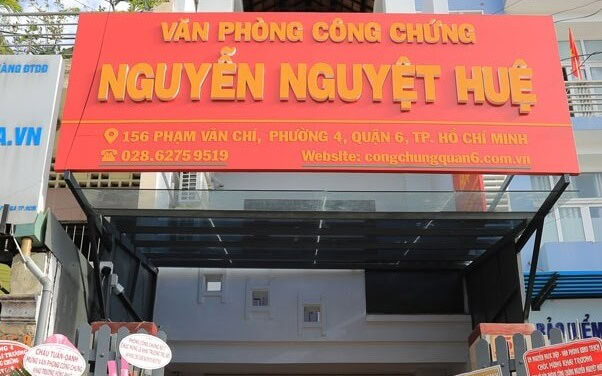 Contact Info
Address: 156 Pham Van Chi Street, Ward 4, District 6, City. HCM.

Phone number: 0398.885.616
3
Notary Public Office No. 7
In order to be worthy of the commendable title of united and excellent labor collective, Notary office No. 7 always strive to improve service processes, train and develop human resources with both dedication and vision. In addition, the legal services provided by the unit are processed quickly, accurately, and prices are clearly listed.
Customers who trust the company are completely assured of the security policy as well as the ethical principles of practice that always come first. With the above strengths, Notary Office No. 7 deserves to be one of the 1 reliable legal addresses that you can refer to.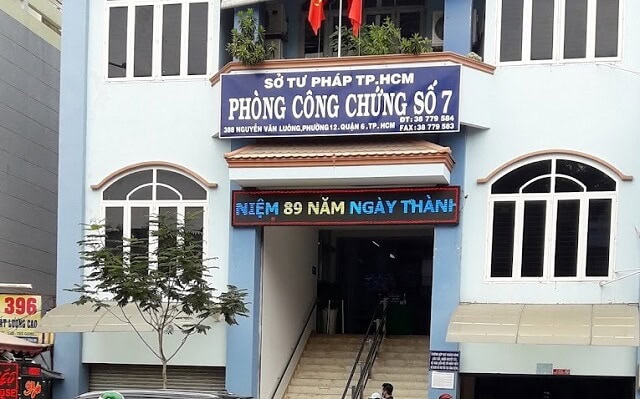 Contact Info
Address: 388 Nguyen Van Luong, Ward 12, District 6, City. HCM.

Phone number: 0985.931.212
4
Vu Kiem Quang Notary Office
When talking about spacious and modern notary offices in District 6, the name indispensable is notarized by Vu Kiem Quang. Up to now, the unit has invested heavily in equipment and machinery, thereby increasing working efficiency and protecting customer interests in the best way.
People in the area and surrounding areas trust and choose the unit for administrative services such as: notarization/authentication of documents, contracts, power of attorney, document appraisal, signature, seal, share transfer, ...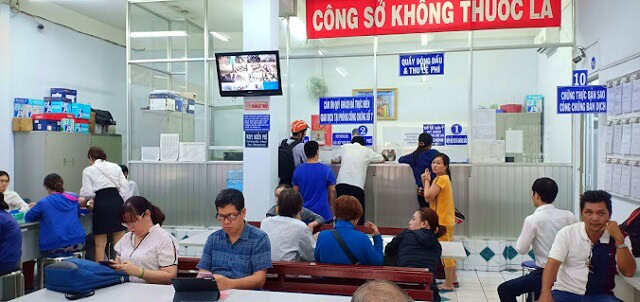 Contact Info
Address: 206B Hau Giang, Ward 9, District 6, City. HCM.

Phone number: 0866.682.329
5
Luong Khanh Linh Notary Office
One of the notary offices that owns a team of talented staff with experience working at state agencies is Luong Khanh Linh notary office. With strong knowledge and good situation-handling skills, notaries at the unit always receive high ratings from both individual and business customers.
Besides, the unit not only focuses on investing in people but also building brand image. From there, it brings customers the most comfort, closeness, and convenience every time they come directly to the notary office.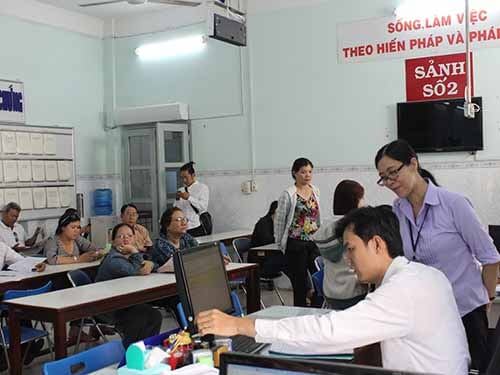 Contact Info
Address: No. 795 Hong Bang, Ward 6, District 6, City. HCM.

Phone number: 0964.198.855
The article above has chosen for you Top 5 reputable notary offices in District 6, HCM. With basic introductory information of each unit, it will certainly help you make a decision to find a safe and effective legal partner. If you have any questions or need assistance regarding notary services, please feel free to contact us contact right.
Consult the nearest reputable notary offices