IDichthuat is a reputable legal translation and interpretation service provider, operating 24/7 to meet the needs of customers. With a team of professional interpreters with rich experience in the legal field, we are committed to providing our clients with clear, concise and completely accurate legal translation services. You only need to make one click, we will immediately provide you with a specialized legal interpreter.
1

Legal Professional Interpretation Support In All Cases

If your company is in need of a large number of visas or needs assistance from a professional interpreter for immigrant visa interviews or court proceedings, let our team of specialized legal interpreters Our agent helps you. We will provide you with high quality specialized legal interpretation services to ensure a smooth visa application and court proceedings.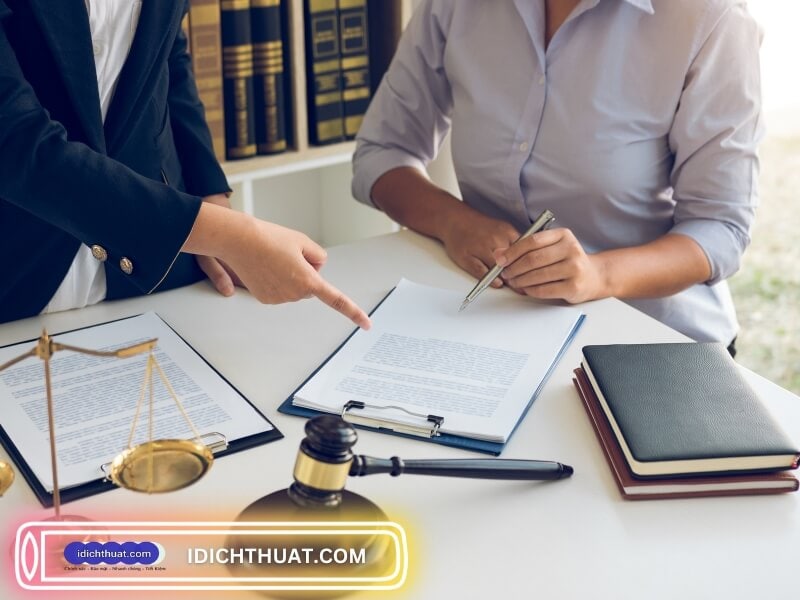 Whether you want to work, study, immigrate or expand your business abroad, our team of specialized legal interpreters is ready to help. We can provide specialized legal interpreters to your location within 24 hours in any language you need. In addition, you can also contact us by phone for assistance at any time.
2

Why do you need a legal interpreter?

Making any mistake in the translation of immigrant visa interviews, court proceedings or in the company can put your visa records, company contracts and even lawsuits at risk. customer report. This may cause unnecessary legal disputes and affect the company's business.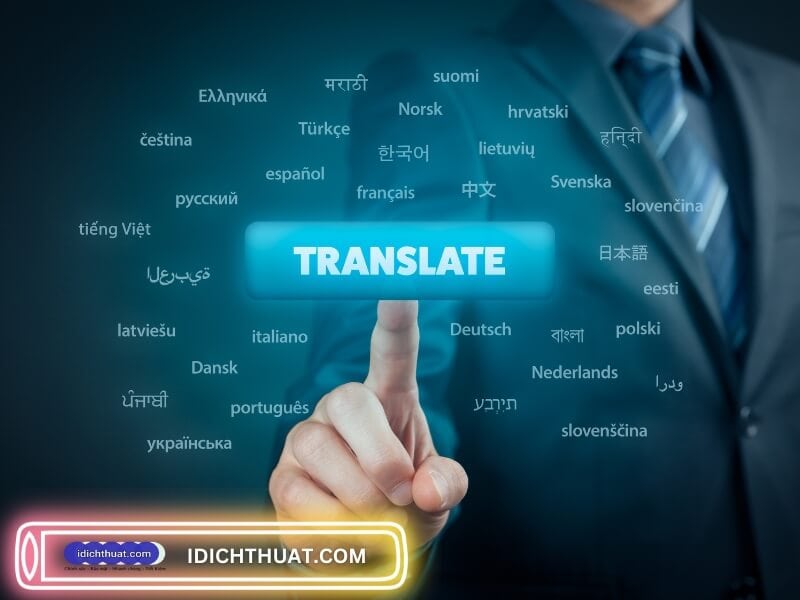 Therefore, to ensure the safety and reliability of the translation process, it is necessary to have a leading, reliable and highly specialized legal interpreter service in legal terminology.
IDichthuat is a reliable and quality legal translation service provider. In over 100 different languages, we guarantee accurate translation of all legal terms. Our team of professional interpreters are native speakers who are knowledgeable in global and local legal terminology. We are committed to providing our clients with specialized legal interpretation services that meet the highest standards and requirements.
Legal interpreter of IDichthuat help:
Immigration visa interview support
Accurate interpretation of contracts and legal procedures
Interpreting for civil cases
Accurate interpretation in all legal events, in any language
Telephone interpreting service
Live interpreting service
In addition to Legal Translation Services, we also provide the following services:
On-site interpretation: A professional bilingual interpreter arrives in person anywhere in the world, for any interpretation needs and in any language with just 24 hours notice.
Translating over the phone: Translating conversational content from one language to another quickly and efficiently, whenever needed.
Translating in the medical field: CVN Translation is always ready to meet all your translation requirements for the medical field whenever you need it.
Legal translation: We translate over 100 different languages ​​and make sure that all legal terms are translated accurately and clearly.
Proud to be the first shared unit on the list Top 10 Accurate and Cheap Translation Centers, a team of specialized legal interpreters of IDichthuat provides efficient, accurate and fast interpreting services with all legal terms.
With the strength of a team of highly qualified and experienced interpreters in the legal field, our specialized legal interpretation services are committed to bringing absolute confidentiality to our clients. We always comply with legal regulations and absolutely ensure the privacy of customer information. In addition, we also use advanced technologies and information security measures to ensure that customer information will not be leaked or stolen.
With the guarantee of confidentiality, clients can rest assured that our specialized legal interpretation services can be used to meet the company's needs in visa interviews, court proceedings. or in international business activities. We are committed to providing our clients with high quality services and meeting the highest standards in the field of specialized legal interpretation.