Currently, in Dong Da district, there are a series of large and small translation companies with different service prices. In order to make it easier for customers to track and choose for themselves a reputable and quality translation service, Idichthuat To you, Top 5 prestigious translation companies in Dong Da district. Hope to be useful to you.
1

Notarized translation A2Z

A2Z notarized translation is a translation unit established in 2010 with a staff of more than 50 people and support to translate documents in more than 50 different languages ​​worldwide.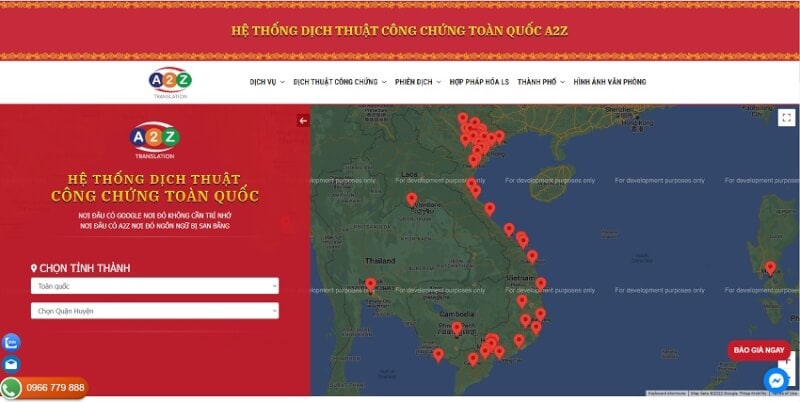 According to statistics, there are more than 500 projects completed in 2020. Up to now, there are about 450 projects completed in 2021.
In the recruitment process, A2Z Notarized Translation always focuses on the process of training a team of translators and interpreters to work according to the most accurate and strict process so that the translation is translated in the most meticulous and perfect way. Therefore, customers can be completely assured of the quality of the translation when it has passed through the hands of translators and interpreters at Á2Z.
Contact information:
Address: 12 Nguyen Phong Sac, Cau Giay, Hanoi

Phone number: 0966779888
2

Arsenic translation

The prestige and professionalism in the working process in the translation service industry not only facilitates Asen Translation to work with more than 600 small businesses and thousands of private individuals over the years, but also can working with some of the top famous companies around the world.
Asen Translation provides reputable express translation services in many different languages, including those that are rarely used.
Asen Translation has its head office in Dong Da district but can support translation services for customers throughout Hanoi and also neighboring provinces such as Bac Ninh and Hai Duong.
Contact information:
Address: 306 Tay Son Ward, Nga Tu So, Dong Da, Hanoi

Phone number:

098 252 32 86
3

CNN Translation and Interpreting Company – Expertrans Global

Since 2010, CNN Translation Company has been providing leading translation services in the translation market in Hanoi as well as neighboring provinces. The translation company CNN has assisted small and medium-sized companies in translating their product and service demos for worldwide distribution.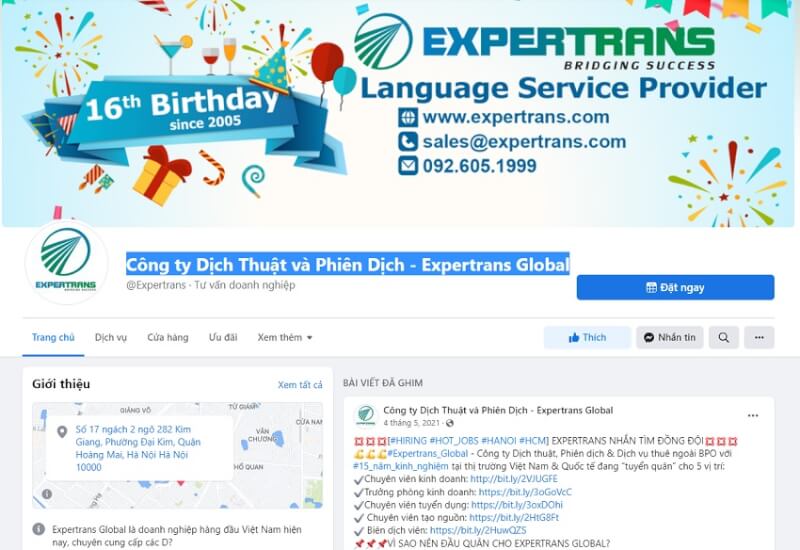 Currently, with diverse services and long-term working experience, CNN Translation Company is known and trusted by customers because it always delivers effective, high-quality results quickly and in accordance with the source. customer finance.
The services of CNN Translation Company include Document Translation, Notarized Translation, Website/Software Localization, Subtitles, Proofreading, Copywriting, Transcription, Editing, Electronic Pre-Preparation, Interpretation, Interpretation and multilingual solution services for many languages.
CNN Translation Company brings together a team of experienced and talented language experts including professional translators, proofreaders, top interpreters and many other professionals with experience and expertise. to each project. With over 12 years of experience, CNN Translation Company always creates high-quality Translation and Localization strategies that are tailored to the specific needs of our clients.
Contact Info
Address: No. 62 Alley 19 Tran Quang Dieu Dong Da Hanoi

Phone number: 092 6051999
4

Phu Thinh Translation Company

Phu Thinh Translation Company is a language translation service provider with more than 10 years of experience and reputation in the field of translation, localization, transliteration, subtitles, voiceovers, electronic publishing...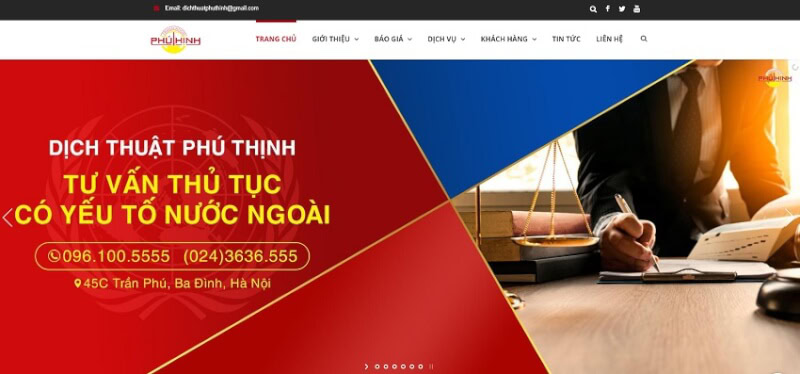 The main focus of Phu Thinh Translation Company is to bring high quality translation and localization services in a wide variety of international languages ​​to any company wishing to promote and market their products and services in the United States. foreign. Phu Thinh Translation Company cooperates with its customers by building long-term friendly relationships, on the basis of reputable services and low prices. Therefore, you can completely trust your documents and records
Contact information:
Address: 276 Ton Duc Thang, Dong Da District, Hanoi

Phone number: (04) 6659-3274
5

Translation company Idichthuat

Translation Idichthuat is one of the leading reputable translation companies today. With more than 10 years of experience since 2010, Idichthuat has provided translation and language localization services to thousands of customers with most languages ​​in the world and in all different specialties such as health, politics, sports, exchange. culture,…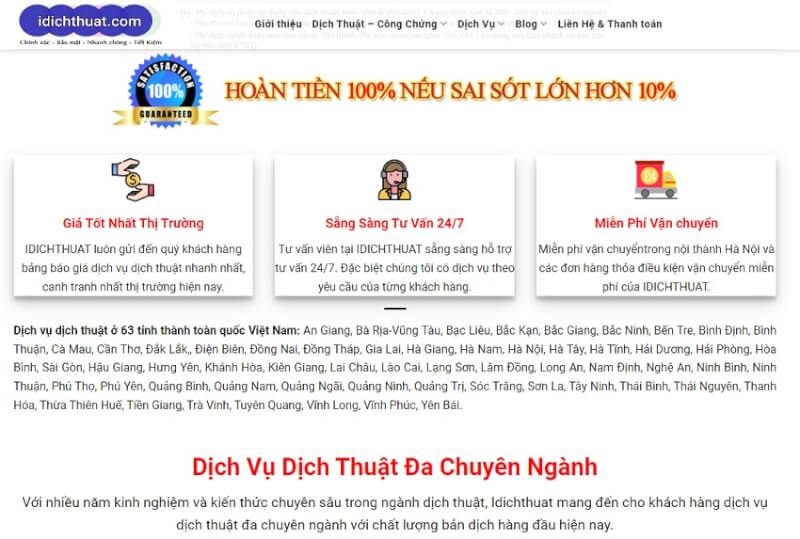 Translator and interpreter system at Idichthuat Always ensure accuracy and confidentiality in the working process. They are bachelors, masters and doctorates in languages, have many years of experience in the field of translation, have lived and worked in many different countries, so the translation quality is always guaranteed. as close to the original as possible.
Contact Info
Address: 63 Nghi Tam, Tay Ho, Hanoi

Phone number: 0866.682.329

Website: https: //idichthuat. Com /
Hopefully through the article Top 5 translation companies in Dong Da district Idichthuat provided, you can find yourself a translation service provider that suits your needs and financial capabilities.