Top 06 reputable, High Quality Da Nang English translation quote companies
With the integrated economy, the demand for exchange and cooperation between Vietnam and other countries in the world is taking place more and more strongly. And currently the biggest barrier between Vietnam and other countries in the world is the difference in language.
Therefore, the presence of translation companies is a great support to make it easier for everyone to cooperate. below is Top 5 Da Nang English translation quote companies has a high reputation you can refer to when needed.
Da Nang translation company DaNa
DaNa Translation Company specializes in providing services: notarization of documents, translation of bid documents, translation of specialized technical documents in many fields. With a staff of qualified translators and many years of experience to meet all expectations of domestic and foreign customers.
The company receives notarized translation in 53 languages, such as English, Japanese, German, Korean, Spanish, Italian, Chinese, Russian, French, Dutch, Thai, Portuguese, Swedish...
In addition, with strict inspection process, absolute safety ensures that you will feel secure. Translation here has a relatively reasonable price:
Price List DaNa . Translation Company

Translate a single page of an English document into Vietnamese

About 45.000 VND/page

Translate

German, Chinese, Russian, French to Vietnamese

K

about 60.000 VND/page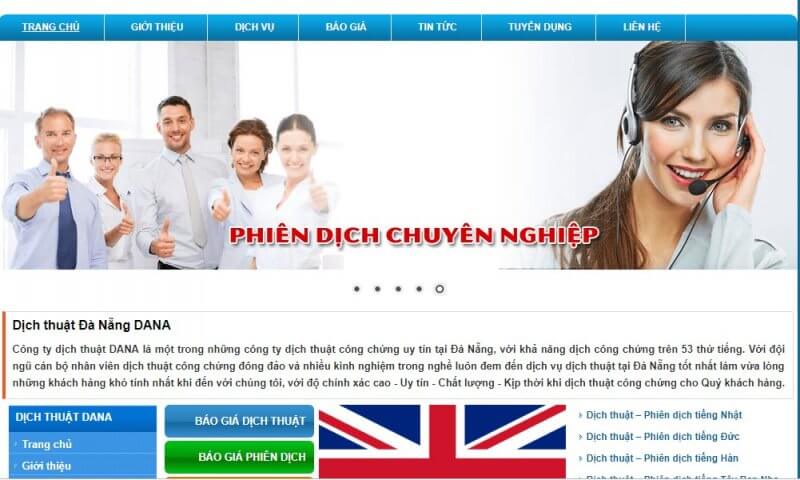 Strict inspection process, absolute safety ensures your peace of mind
+ See more articles: Rating about 07 Ways to Choose a Professional Translation Company
Haco . Translation Company
The top prestigious Da Nang English translation quote company cannot fail to mention HACO translation company. HACO is always ranked in the ranks of the leading prestigious professional translation and interpretation companies in Vietnam.
With a large staff, 500 staff with university degrees or higher have deep expertise in the field. Get translation to 64 languages ​​in the fastest and most accurate time.
Coming to HACO translation company, we are committed to the process of ensuring translation quality, completing on time, competitive prices, professional customer service.
HACO's translation price for English is: from 30.000-50.000/page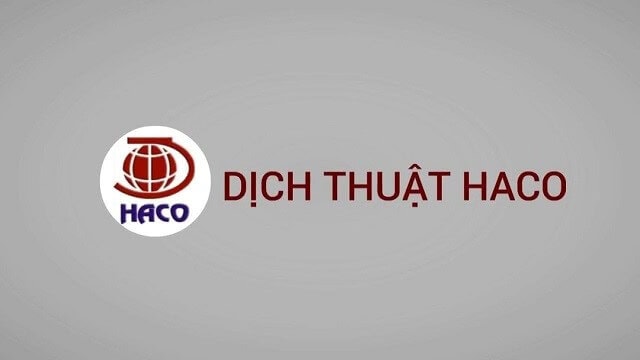 Service quality is always on top of HACO
+ See more: Cheap English Text Document Translation Service
Translation company number 1
No. 1 Translation Company has now become one of the leading companies providing professional and dedicated notarized translation services at home and abroad.
Services include: business capacity records, company documents sent to foreign partners, study abroad documents, some travel permits, overseas settlement, economic contracts..., and other documents identification sheet.
The company receives translations with 50 translation languages: English, French, German, Japanese, Korean, Thai, Danish, Arabic, Hungarian, Czech, Swedish, Cambodian, Indonesian, Malaysian...
A team of highly qualified, specialized and experienced translators who are knowledgeable about translation and creative work.
No. 1 Translation Company is always confident in ensuring the accuracy of each translation. The company is always trying to improve for the better, it also uses the world's leading translation support technology to help customers save costs and ensure fast and accurate translation.
The translation price of this place ranges from 49.000-60.000/page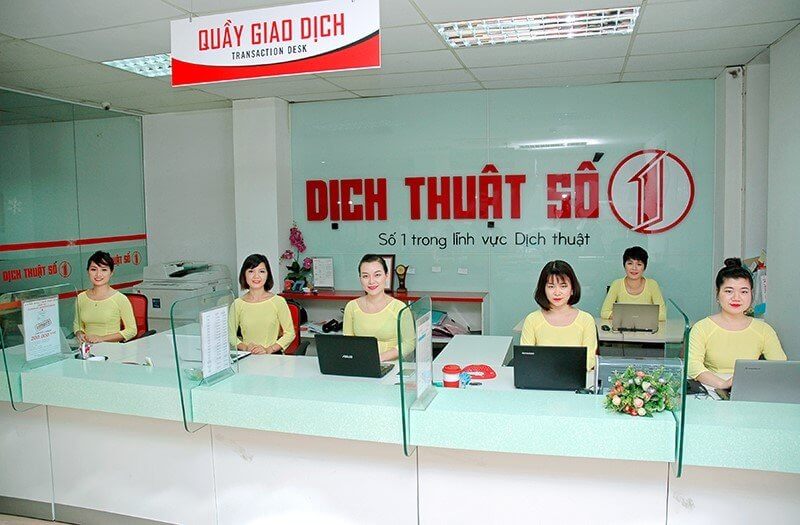 Owning a team of professional, qualified and experienced staff
+ See more: Notarized Translation Services On Demand
Phuc An Binh Translation Company
Phuc An Binh Translation Company is a Da Nang translation service provider with enough experience and capacity to fulfill almost any request for large and small projects of customers. The company specializes in providing key services such as multilingual, multi-disciplinary translation, notarized translation, providing interpretation...
Customers can be completely assured of the quality of the translation is accurate and close to the original. With a team of translators with many years of experience in the field of translation, highly qualified and well-trained. At Phuc An Binh, there are competitive prices and customers will receive many great incentives. Phuc An Binh's translation price ranges from 40.000 - 50.000 / page.
Translation company Alpha Translation
Alpha Translation Translation Company is one of the leading translation service providers nationwide and in Da Nang area. With many years of experience and having participated in many multi-disciplinary projects with more than 170 different languages, this place has been trusted and highly appreciated by customers.
Here you are completely assured of the absolute quality and accuracy of the translated documents. Standard, optimized and efficient translation process and absolute security. Translation staff are well-trained and specialized in translation fields.
Coming to Anpha Translation, you will also be very satisfied with the competitive price, fast and convenient working process. The price for English translation ranges from 30.000-50.000/page.
Hanu Translation Company
Currently, Hanu is a prestigious and reliable address in the field of translation and notarized translation in Da Nang. Hanu Translation Company receives notarized translation of legal documents, instant documents, professional translation of financial statements, study abroad records, translation and analysis of documents, corrections... Coming to translation Hanu customers can be assured of the quality and accuracy as well as the speed of the working process here.
Haru commits and tries her best to bring to the market the best quality services, the fastest progress, the cheapest prices. Hanu's translation price ranges from 30000-40000/page for English.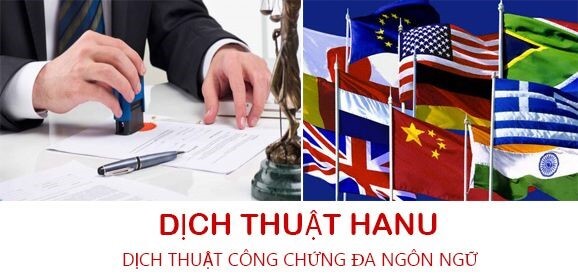 Haru commits and tries her best to bring the best quality services to the market
Above Idichthuat introduced you to the most reputable and quality Da Nang English translation quote companies. In addition, you can refer to many more top translation company Other top right here: