Compare to English then German Less popular in Vietnam, however, in recent years, many German companies have come to Vietnam to cooperate. This raises the question of how to overcome the language barrier so that companies in Vietnam can cooperate smoothly for economic development?
Address List of Hanoi Prestige German Translation Company
Companies and individuals will find that solution thanks to translation companies To support. There are quite a few in Hanoi translation company, however it is essential how to find the best, most suitable company. Please refer now Top 5 companies German translation quote At Hanoi below.
Idichthuat – German Translation Service #1 in Hanoi
Mentioned multilingual translation company in general and German in particular, Idichthuat is the company most trusted by customers today. For nearly 10 years operating in translation field, Idichthuat always the first name in list of top leading translation companies in Vietnam nowadays.

With staff:
+1000 Translators
+ 2500 Domestic Customers
+ 200 International Customers
Idichthuat always confidently ensure to bring satisfaction to customers in terms of quality, time and commitment not to increase prices during service use.
The most outstanding features of this translation company are:
There are branches in all 3 regions Vietnam – convenient for online and face-to-face jobs.
Companies have talented team of translators, can do well the assigned work in many different fields.
The company can can handle records, Specializations are complex.

Commit to refunding customers if the content is more than 10% wrong of the total number of translations.

There are consultants and quotes, ensuring the price is suitable for many customers.

Notarized translation and consular legalization get the same day.
German translation prices at Idichthuat

Fee for translating documents from Vietnamese to German

50,000 – 150,000VND/page

Fee for translating German documents into Vietnamese

50,000 – 150,000VND/page
Contact Idichthuat – German Translation Company #1 Hanoi:
Headquarters: 228 Au Co, Quang An, Tay Ho, Hanoi

Ho Chi Minh Branch: No. 42, Street 32, Quarter 6, Phuoc Long B Ward, District 9, City. Ho Chi Minh

Da Nang Branch: 33/5 Vo An Ninh, Hoa Xuan, Cam Le, Da Nang

Hotline: 0983.106.550
Email Address:

dichtot@gmail.com

Website: idichthuat.com
PERSOTRANS – Prestigious German translation in Hanoi
In Viet Nam, Persotrans is a translation unit ranked in the top of prestigious and large-scale companies with more than 5000 translation collaborators in all specialties and languages. PERSOTRANS's German translation service in Hanoi has contributed to promoting cooperation and cultural exchange between the two countries Germany - Vietnam through German translations of customers.
German translation services at Persotrans include areas such as: Specialized German translation, Notarized German translation. Thesis translation into German for international students, Translation of study abroad documents, personal documents, German consular legalization, German translation in many forms and received on all majors.
Persotrans ensures the confidentiality of information and delivery time in accordance with the contract. If there is anything contrary to the original agreement, 100% of the translation fee will be refunded.
The fee for translating Vietnamese documents into French is 100,000 – 150,000 VND/page

The fee for translating French documents into Vietnamese is 100,000 – 150,000 VND/page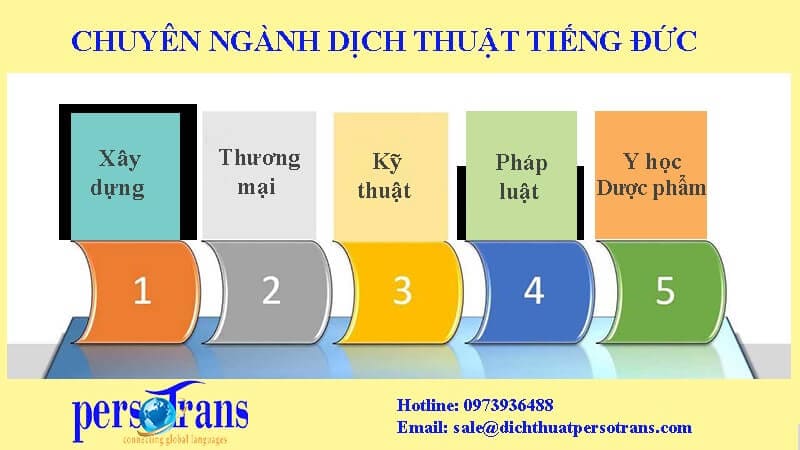 Asia Translation And Interpreting Company
Professional translation company Asia Translation and Interpreting Company is proud to be the industry leader with success based on customer satisfaction. Always take customer understanding as the focus in all activities
With a team of translators with 100% experience from 3 to 15 years in the field of German notarized translation, have in-depth expertise in different specialties. With a strong team of translators and collaborators who are experts, native speakers, language teachers who are teaching and working at government agencies, embassies and universities across the country. water, helping customers be completely assured of quality.
Throughout the process of operating in the field of operation, proud of 100% satisfied customers and successful bridge in transactions for business activities with foreign elements. French translation service here is only from 90,000 VND/page.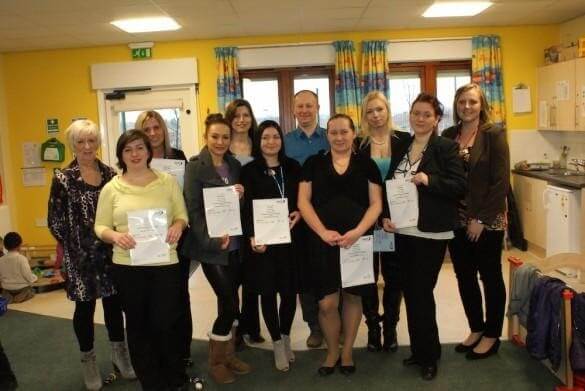 The team of translators are experts, native speakers, and language instructors who are teaching and working at embassies.
No. 1 real translation company
Starting from 2008, from a small business to now has become a large company providing leading language solutions in Vietnam to reach out to the world. No. 1 Professional Translation Joint Stock Company has achieved many successes that few companies in the same industry have: Serving more than 10.000 customers per year. Completed more than 90.000 Translation Projects. 70% of Human Resources are Bachelor of Languages. Save 30% Cost and Time compared to other translation companies. 98% of translations get a good response.
No. 1 Translation is a pioneer in applying after-sales and customer care according to world standards. With a team of more than 1.000 professional interpreters ready to serve customers and bring the most perfect quality products. Prices are extremely competitive and attractive, please contact us directly for an accurate quote.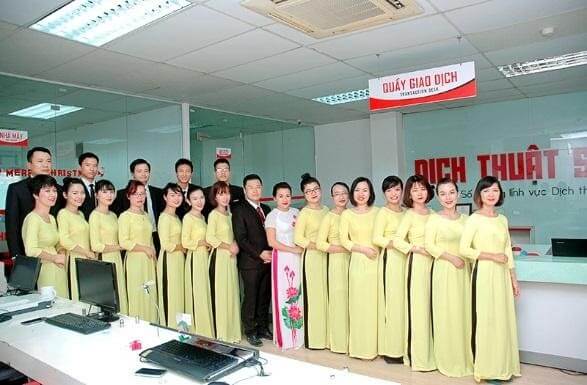 24h translation
24h Translation is a trademark of Tri Tai International Education Joint Stock Company. 24h translation has been operating for more than 11 years, serving thousands of customers. 24h translation always puts the interests of customers first and takes quality as a guideline for all activities. Therefore, it has become a prestigious and reliable address for customers when there is a need for translation and interpretation in Hanoi.
With a team of professional and dedicated staff, 24h Translation always strives to improve service quality and innovate operating methods to serve better. Normal documents translated into French cost from 85,000 VND/page, for difficult documents, please contact 24h Translation directly for 24/7 consulting support.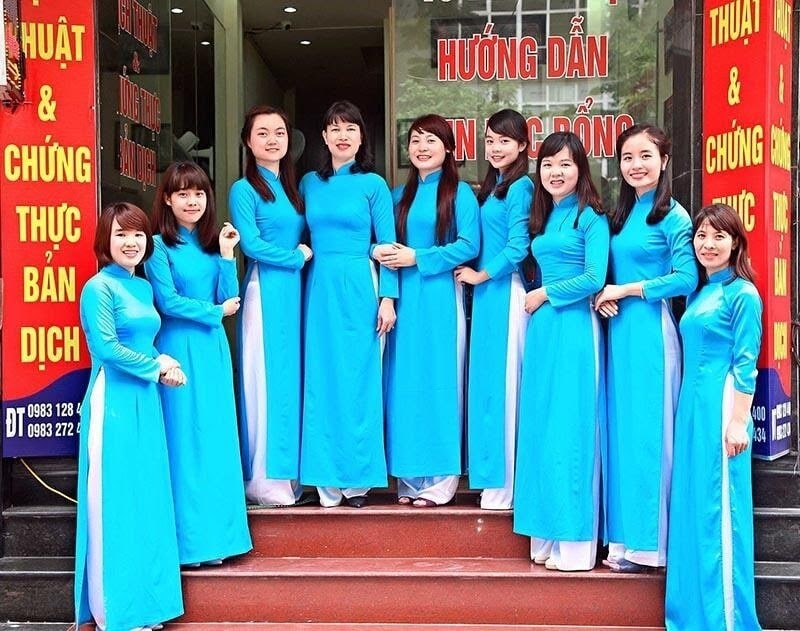 Tan A professional translation company
Tan A Translation is a leading professional translation company in Vietnam providing notarized translation services, consular legalization, judicial record making. Translating over 50 different languages ​​not only in Vietnam but also in more than 10 countries around the world such as: Japan, Korea, China, Thailand, Laos, Cambodia, Indonesia, Malaysia, Philippines...and interpreting multi language.
With a team of experts in specialized fields with extensive knowledge and understanding, we will bring you the most perfect product quality. With attractive competitive prices will help you save a considerable amount of money. Please contact customer service for advice and the most accurate quote,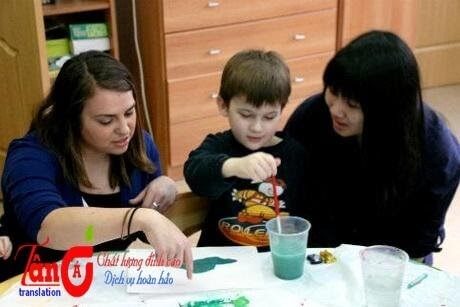 With Top 5 German translation quote companies in Hanoi Here we hope to help you find the best place for your needs.
The most viewed articles on the topic Top leading translation companies in Vietnam: