Currently solutions about Translation Management System (TMS) instead of having to hire an employee fluent in many different languages ​​to manually translate a "mountain" of records. In some situations, the technological advantages of automatic translators and online translators have reduced processing time as well as enhanced accuracy. Once you are considering choosing a service for multilingual translation work, you should reevaluate what benefits an online translator will bring you.
Similar to other computer systems or storage banks that are integrated online or on a server, the storage of language translators is in some respects very different. Translation memory is a combination of duplicate or regular words or phrases used in particular translation situations, be it locally or online.
's data system online translator allowing multiple people to access and edit at the same time.
Key Utilities Of Online Translator
Obviously, anyone with a need for specialized language processing, software compatible formats can easily access the database and more information only when it is already integrated online, not is on a local processing system. More specifically, these utilities also allow everyone to access and use the utilities that these online translators bring.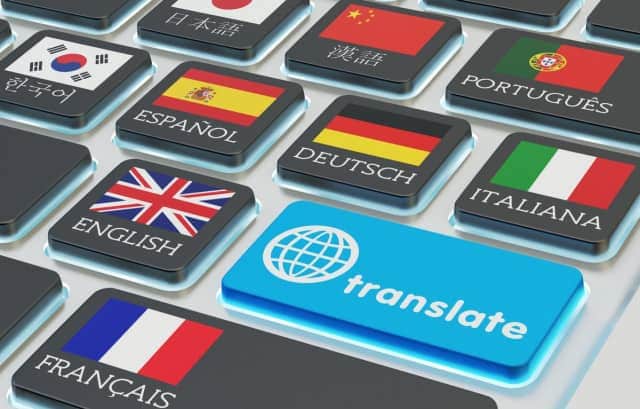 Online Translator This shows three basic utility criteria: consistency, interactivity, and completeness
Consistency: Since everyone can instantly access online translator data, the system also retrieves the same data at the same time no matter how many translators are dealing with different languages. It's important that you need a certain phrase to be translated differently on page 4 and page 78. Additionally, the easy-to-access online translator helps units. Translation services achieve high efficiency in work when working in any position.
Interactive: The consistency of this online translator also contributes to increased accuracy when interacting. The translators in this translator work together to process the language to bring the highest efficiency in work. And you can also interact to understand dialects or terms. And the end result is much more flexibility and accuracy than when you use other communication methods.
Complete: Online translators are considered a flexible and highly accurate solution. With the combination of professional language processing features and an integrated translator, the system can quickly complete the task and bring high efficiency when it is necessary to translate documents in book form or online source. . All operations are processed in real time including updating and editing the entire online database.
Other Featured Features
In certain areas, the common features of the online server system also bring great convenience when translating. One of the most important issues in today's society is security. While anyone can access the online translator at any time or any place, the fact that this translator's database is integrated with advanced security features to protect Gray matter is transmitted to all individuals.
Memsource cloude is a ICD translator typically deploying multi-tiered security applications at scale. Includes network security for online servers with ultimate data encryption so that no one can access digitally without permission. Those are security features that only designated individuals can access, back up, or tweak the entire network to ensure the highest level of security.
This means that the utilities of the above translator have been considered as the best proof to help you understand that this translator will bring great efficiency in translation work as well as in teaching and learning career. your. What's more, you'll also find that using this translator saves considerable costs in some situations.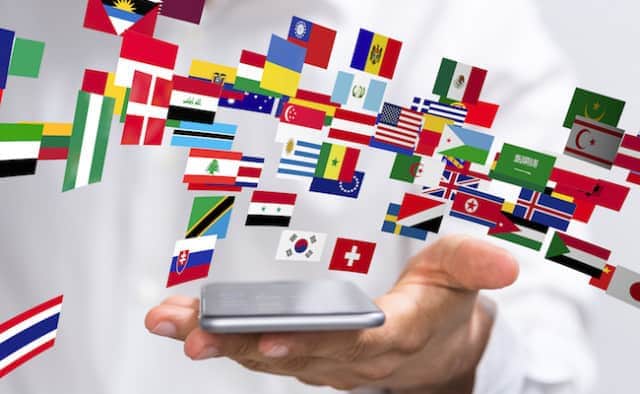 If you are a recruiter and you have a need to access operations with many countries around the world, you need a language transmission method quickly and accurately to the partners you care about, use the direct language translation system for jobs such as hiring advertising, business models, orientation software, online teaching and learning portals , these jobs not only require high accuracy but are also extremely urgent and flexible to be able to fine-tune when needed.
If you need specialized language processing with a lot of jargon and specific dialects such as medicine, industry or mining, use a new high-performance technology. Online Translator allows you to interact to directly find out a wide range of phrases and terms. Moreover, this translator also handles and supports synchronously to ensure you get access to technical word errors.
>>> See more: 12 Common Translation Mistakes That Cause Great Loss To The Company
If you are implementing an online teaching and learning portal or promoting teaching and learning models for the international community, this online translator will help you to transmit and handle desk jobs flexibly and accurately. It can be said that students need to understand the language before they know what they need to do. Although in some language processing situations, this translator is not an effective solution, but online translator will bring you many benefits online.
We currently offer a variety of technology-integrated translator with the latest industry experts to support you with all of today's language transmission services. Your job is to convey the correct language to your international partner, and we will be the language assistant to help you achieve high efficiency in your work.