The process of performing & paying for translation services
Simple and fast translation process: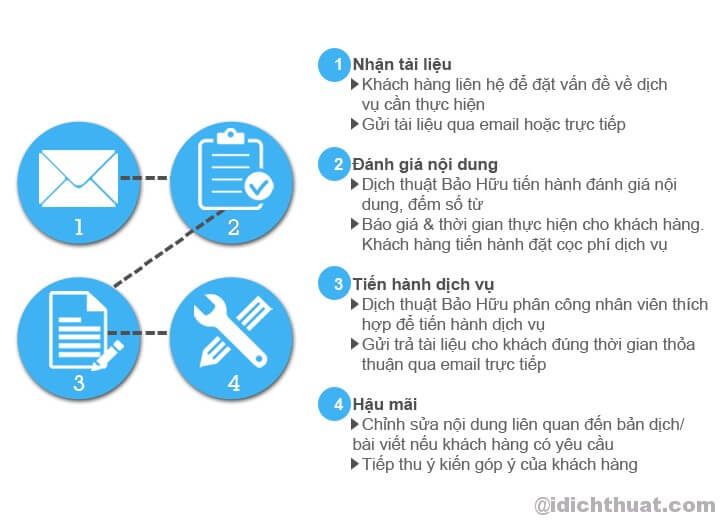 Terms of service fee deposit:
+ For documents of high difficulty and length, customers need to deposit 50% of the service fee, Bao Huu Translation will conduct and send the results to customers by email. The customer pays the remaining cost before receiving the final result.
+ It is possible to split the work package and pay in advance for each package, depending on the agreement.
+ For short and small documents (cost less than 100,000 VND), customers need to pay 100% of the service value in advance.
+ Incentives for old customers: free/reduce deposit and/or accept payment later.
Payment method information:
1. Sacombank
The account holder is: Bui Ngoc Diep
Account number: 0200 4290 9311
Khuong Mai Branch
-
2. Agribank
Account holder: Bui Ngoc Diep
Account number: 8000 2051 99005
Branch: Bai Chay
-
3. Vietcombank
Account holder: Vu Hong Cam
Account number: 0711 0002 64400
Branch: Thanh Xuan

We are honored to serve you
Save
Save
Save
Save
Save