Translation can be a complex and nuanced process and requires a high degree of accuracy. To have a business strategy to develop in foreign markets, it is paramount to cooperate with a professional translation company. A professional translation company helps a business expand globally by ensuring that their message is delivered in the native language. At the same time, the translation needs to ensure that there are no errors, suitable for the different cultures of the countries they are participating in.
That's why we have experts in many fields to ensure that any type of business or organization that needs translation services, the message is clearly understood and communicated.
Translation services need to be 100% accurate; did not make any errors. Translation is necessary for the spread of data, information, and concepts. The importance of accurate translations cannot be denied for empathy and communication between different countries and cultures, in every industry. Translation is fundamental to the global economy. Without audio translation, international trade would not be what it is today. As a new market emerges and grows rapidly, the need to translate into its native language also increases.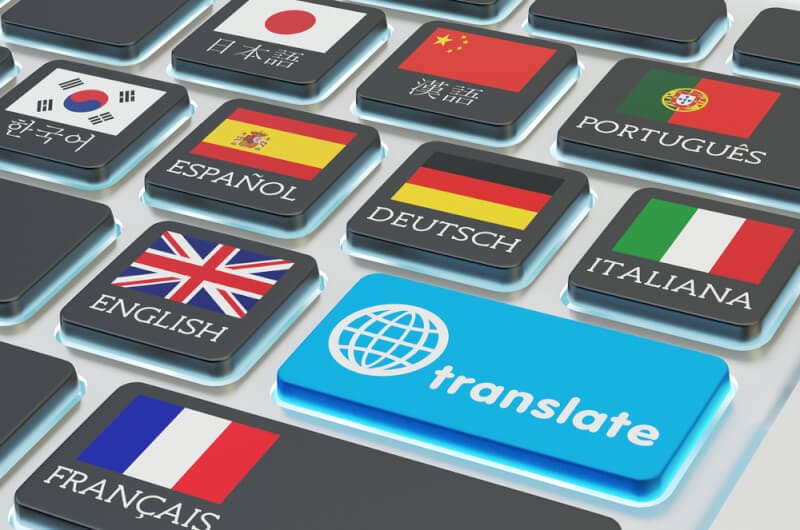 At Idichthuat, our translation services cover every industry and every language. This requires extremely skilled teams who are passionate about getting your organization's exact message across to the world, the way you intended it when developing information for your home country. .
The article below provides basic information that answers many questions about aspects of translation services. From there, you can have an overview of each aspect as well as an overview of the services we provide. Discover now!
>>> See more: Top 04 Essential Skills For New Translators
Benefits of Using Professional Translation Services
You are looking to take your business global. You understand the importance of marketing to multiple customers. No matter what industry your business is operating in, using professional translation services will bring the following benefits:
Localization
Entering a foreign market is not as simple as offering your product or service in another language. Too often, there isn't enough effort to really understand a culture that companies want to operate in, and cultural spoofing habits can be a challenge to restore.
This is why localization is so important. Professional translation services will help you with that, especially from a marketing perspective. Any message you put out – in terms of text, images or even design needs to be relevant to your audience.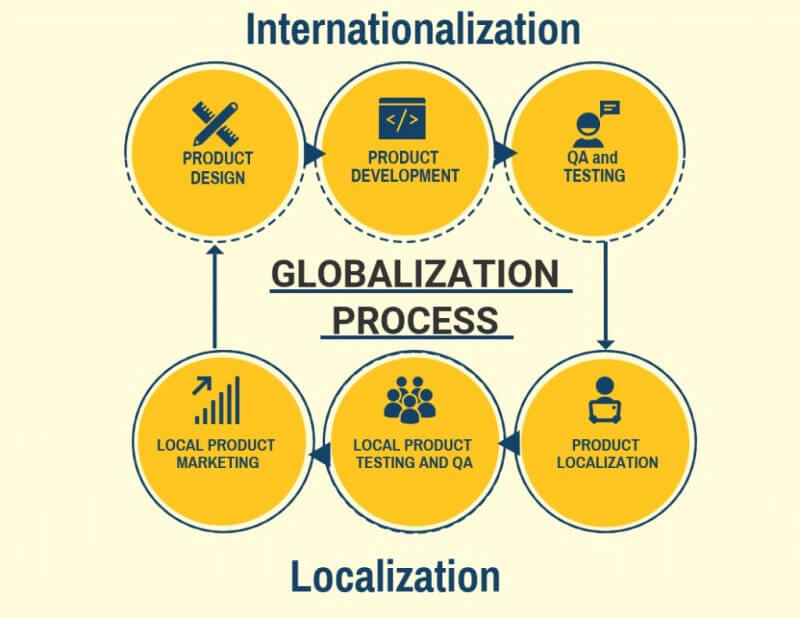 Marketing
A professional translation agency with experience and expertise in targeting your specified market. However, they also know the technology and have the opportunity to work with similar businesses in the same country you want to target.
Consistency
Professional translation services will help your business maintain awareness of any changes in the culture and language of your target country. Furthermore, they will help you keep the same tone and nuance throughout your translated content.
Tips for Getting the Most Out of Your Translation Company
If you are interested or just starting to work with a translation company, you will want to make the most of their services. Through working with clients over the years, we've put together some tips on how you can get the most value from a translation agency.
Provide the translation company with as much information as possible, which may include the following:
Other references related to the topic

Previously translated documents

Style guidelines, relating to the tone of the document, its target audience, and uses such as web pages, internal documents, or for print.

You should make sure to provide the translation company with editable documents as this will speed up the process and allow the company to give you the correct word count.

If you've worked with a translation company before, be sure to share translation memory to recognize previous 'strings' of translations and glossaries for reuse. This will save you costs in the process of using translation services.
Specialized Language Translation
If you want your translations to look 100% professional and accurate, or if you want to correct common mistranslations and increase your reach in foreign markets, then you will need to use translation services. professional art.
A company that provides professional translation services will cover the entire process. They will take care of translating original documents to publishing content, maintaining a specific style and tone in all communications, across multiple languages.
The Importance of Medical Translation Services
In addition to healthcare professionals being able to communicate effectively, Medical document translation service It is also extremely important for the pharmaceutical and medical device manufacturing industries. Why? For global healthcare businesses, medical translators ensure that accurate information and instructions accompany every imported drug or medical device on the market.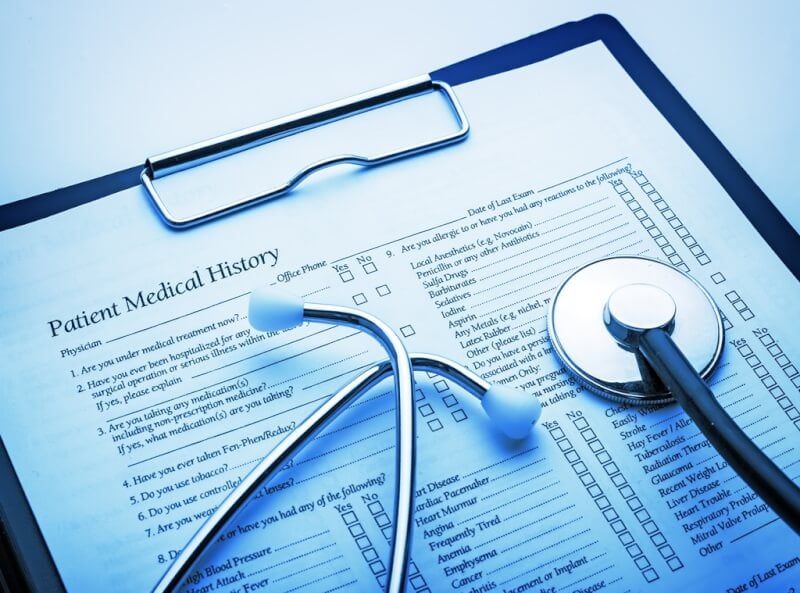 For pharmaceuticals, each label and package insert must include a lot of detail. Such as indications and uses, storage instructions, dosage forms, warnings and precautions, side effects, adverse reactions, drug interactions, contraindications and expiry dates. Medical record translation service – drug records will help you with this.
Our services Medical document translation It is also important that medical documents have certified translations. These materials support medical device products and marketing materials for healthcare businesses.
>>> See more: Translation about COVID-19: What role does translation play in the midst of the pandemic
How Does Translation Service Benefit Financial Companies?
Translation services have an essential role in the financial industry. Yes, banking and finance are numbers. Understanding the right words and feeling the right way is key to partnership, client relationship, and legal compliance success. In an industry where small margins mean big rewards, finding the right translation partner can be the key differentiator.
To maximize their chances of success in one of the most globalized sectors in the world, financial services need to engage translators to ensure speed, accuracy, and confidentiality. confidentiality, as well as bringing relevant brand messages to new territories.
>>> Recommended viewing: Service Professional financial statement translation
Legal Document Translation : Everything You Need To Know
Legal document translation not limited to law firms or large corporations. The global sales and marketing team responsible for providing and publishing terms and conditions on the website or in print must always use professional translation services with legal expertise.
However, any document used in the legal system in another language is likely to require a professional legal translation. Legal documents that require a professional translation service include:
CD or tape recording

Contract

Patent filed

Financial documents

Judgments and legal precedents

Transcript

Witness testimony
There will be cases when an equivalent translation does not exist in the target language and the literal translation will not make sense. An excellent legal translator may need to define legal concepts, interpreting in sentences where the source text uses only words.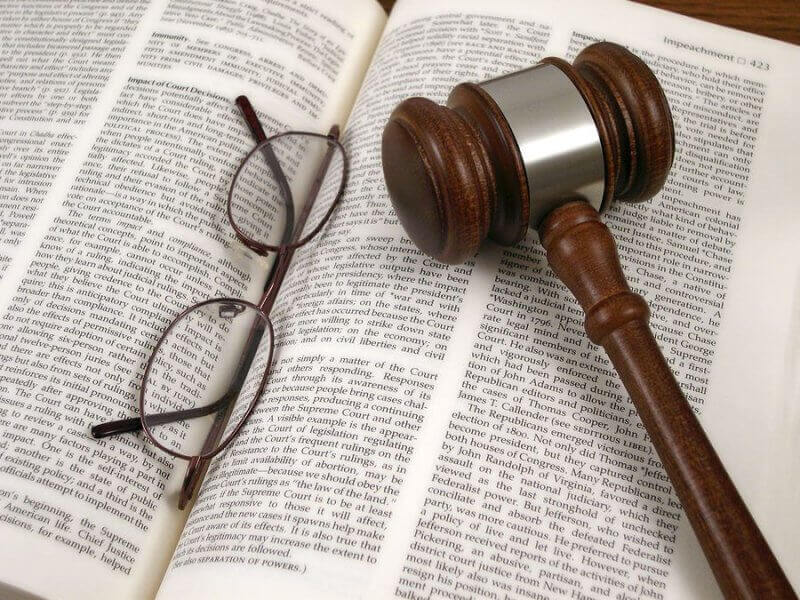 In addition to being an excellent linguist, a proficient law translator must also be a gifted writer. They need to be able to be fluent in grammar, large vocabulary and legal terms. Legal translation is the replacement of the source language with the target language. What sets it apart, however, is that the law is culture dependent. In addition to the language barrier, differences in the legal system can make legal translation very complicated.
The Importance of Marketing Translation Services
When it comes to translating your marketing materials, getting the right message across to your new audience is a must. The translation agency will effectively develop new marketing messages and strategies in the target language to reflect the brand's intended marketing message in a way that appeals to your foreign target market.
A deep understanding of the goals of your marketing copy is essential. Marketing industry translation introduce your brand, its ethos and convey its distinctive features to foreign audiences. That's why your translation company needs to understand the purpose of the copy.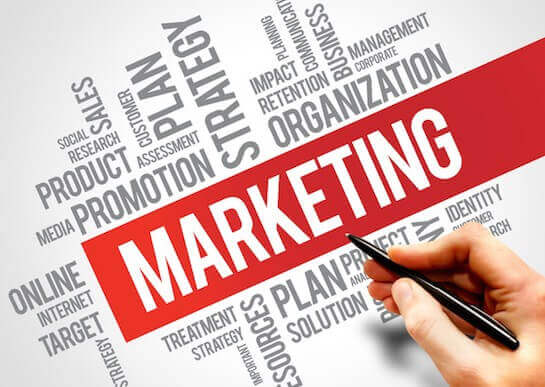 Marketing translation ensures that the message is creatively tailored, effectively communicated and branded. An excellent translation agency needs to be able to convey the original message in a way that is appealing and culturally acceptable anywhere and in any way. Your translation team must speak their native language because the only way to deliver high-quality results is to have a thorough and thorough understanding of the target audience and their language. Furthermore, a clever and emotional combination of words is needed to ensure your message reaches a foreign audience.
Why Technical Translations Must Be 100% Accurate
Technical language is highly specialized. So the technical translation needs to be perfect. Technical translation responsible for ensuring that manuals, manuals, research papers and a variety of technical documents are correctly translated into other languages. Using a professional translation company is very important for people to receive the correct information they require. Technical documentation with content related to science and technology terms. This theme needs professional and accurate translations, no confusion.
A translation company will translate the main content of the document through an expert understanding of the relative subject. Even seemingly insignificant errors can have harmful effects on an organization and its target audience.
Therefore, the translation must also be sympathetic to cultural nuances and contexts. It should also consider industry-specific jargon or usage. There are specific issues that you should be wary of when it comes to technical document translation, such as the ambiguity of the text and the general reader's lack of understanding of technical terms.
Now that we've shown the use of translation services and how they can benefit your organization, let's take a look at the translation services we offer here at Idichthuat.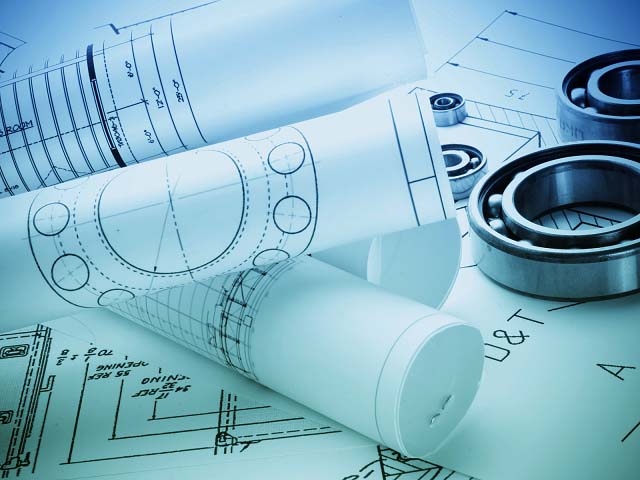 Creative Translation
More than a simple semantic translation, the conversion gets to the heart of an idea before repackaging it for a foreign audience. This is a specific type of translation process that requires more than a straight translation. Instead, it is seen as a creative writing and localization process carried out by specialized native translators and copywriters.
This service is especially useful in marketing and advertising, as slogans and bands can, for example, have multiple nuances or dual meanings. Instead of just translating directly, highly qualified writers and linguists reconstruct the spirit and tone of the intended message.
Document translation
Document translation is a broad topic that deals with the interpretation of a wide variety of documents in all industries. What many people mistakenly believe can be quickly accomplished using online machine translation systems, such as Google Translate. We must say we strongly disagree!
The documents – whether from the financial industry or the healthcare industry – are often filled with industry-specific terminology and information. They all require care and attention to translate correctly into another language. You can check out our blog post on the importance of professional document translation for more information.
At Idichthuat, we can translate into all commercial languages ​​and are not discouraged by deadlines. An example is Western Union, when they needed marketing materials for a new branch in Europe, they needed a reliable translation partner to manage a large project for multiple markets. We were then tasked with translating the entire campaign, including the website, Global Pay app, and marketing materials for every major market. Group Idichthuat Not only did they test and proofread every syllable, but they brought the essence of the Western Union brand to life in a wide variety of languages. Whatever industry you work in, our document translation service will ensure your source document is treated with the respect it deserves.
Translate Website
Translate website is quite a necessity if you want to reach an international audience. However, there are many things to consider to ensure it is done effectively. Do you want it translated for basic understanding or do you want a translator to translate the audience-specific copy? It all depends on what you are translating and who you are translating it for.
Check out our ultimate guide to website translation to help you understand the details of the entire process, including how to decide which method will be best for you and your business.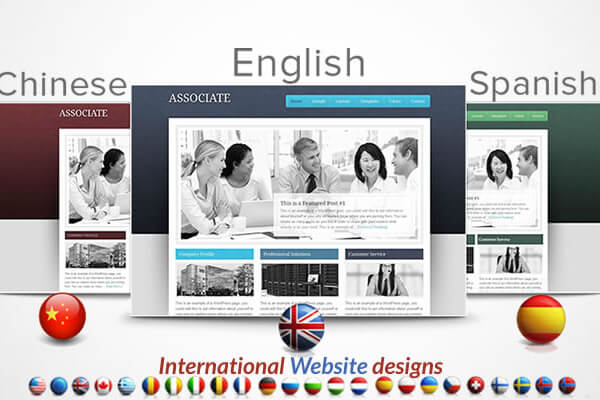 If you're thinking of website translation, you'll be happy to know that we cover digital issues in any language! But before we start translating your website, our team of experts will do a thorough research on your brand, to ensure that all messages are fully localized. And then we'll actually start the work, making sure your multilingual site is accurate, engaging, and fully optimized for the target language.
Multi-Language SEO
What might be effective for search engines in one language may be less effective in another. If you want your website to rank high — and climb to the coveted number one spot — you'll need multilingual SEO.
Our four-stage SEO process can help you rank high on search engines in different languages. We conduct comprehensive keyword research. Then translate your website, localize it for your target culture, and provide expert technical guidance on the best approach to SEO that web.
Legal Translation
Words are very important. And as we mentioned above, in legal documents, there is no room for error. Using the wrong word or a word can completely change the meaning of a legal document.
This is why we employ experienced, reputable experts in the law for our legal translations. Idichthuat prides itself on the ego in the translation process to accurately reflect both the text and spirit of the law, in any country.
Technical Translation
Often, the exact same technical language is used in engineering, manufacturing, and science. To ensure the highest accuracy, we only use translators who are experienced in their field for our technical translations.
No matter how technical or complex the original document is, we can guarantee that the translations will meet the exacting standards of the native experts. Check out our ultimate guide to technical translation for more information.
Machine Translation
You may have used machine translation before, perhaps to quickly get the gist of a foreign document or email. With this in mind, most people consider Google Translate the pinnacle of machine translation. However, there is still so much you haven't discovered about machine translation.
When used in conjunction with a professional translation company, machine translation allows for a streamlined process. Accordingly, the translator will be required to edit the translated content. This process is called post-editing machine translation, or PEMT – useful for large volumes in a short amount of time and will give you the translation quality you want.
Translation technology is constantly improving, but there is still a long way to go before we can rely on it as the only translation method. Use raw machine translation, without any post-editing that could render your document unreadable.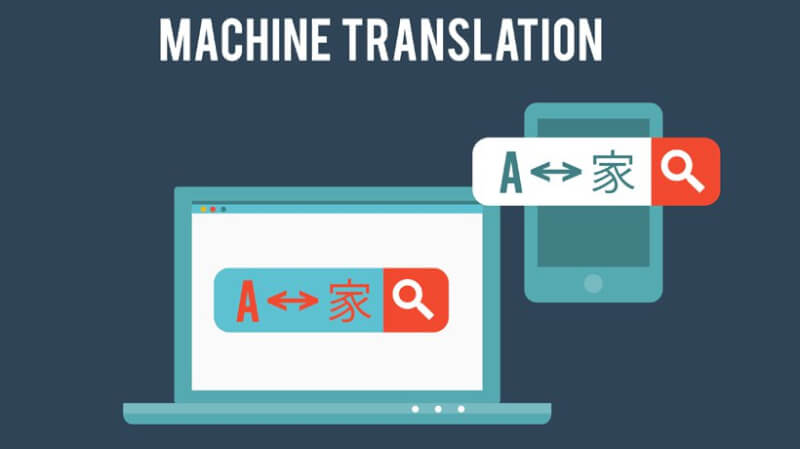 Machine translation certainly has its uses. Machine translation can be a useful tool when used in conjunction with professional translation. In certain cases, it can speed up the translation process for large translation projects and can save time and money in the long run. You can read more about the difference between machine and human translation here.
Multi-Language Electronic Publishing
As mentioned above, even the design can be honed to ensure your message is clearly organized. For example, artwork and typography can be localized for a target market. That's when it's time to create a multilingual electronic version. By tweaking your artwork design, you can transform translated messages into content that is engaging, engaging, and convincing to your international audience.
If you think your business would benefit from multilingual digital publishing, it's well worth considering. Translating words is one thing, but translating your entire visual identity can be a step further than you need to take.
When it comes to online customers, video is everywhere and increasingly essential for businesses of all kinds. This is one of the hottest tools in your marketing toolbox. This comes as no surprise as getting the right video content is absolutely critical. When it comes to video translation, the same theory applies. You need your video content to be relatable and easy to understand, this is where a professional translation company can help.
At Idichthuat, we are well versed in providing multilingual voice over services for audio translation and subtitle services. Check out our recent video translation project for the Malaria Must Die campaign featuring David Beckham. We are required to translate and translate video content into 13 different languages ​​and provide correct subtitles.

Do You Have A Project? Contact Us Today
At Idichthuat, we pride ourselves on offering a comprehensive service that covers all aspects of professional translation and conversion services. If you are thinking of making your business or organization multilingual, we are happy to help. Contact us today to learn more about how we work, how much it costs, and how fast and efficient the translation process can be.