Postgraduate is a form of training for subjects who have graduated University with the goal of equipping postgraduate knowledge and improving practical skills to build a team of qualified scientists politic, morality, have a sense of serving the people, have high qualifications, meet development needs economy - Society, science - technology of Vietnam.
Postgraduate training helps graduate students to supplement and improve the knowledge they have learned at university; modernize specialized knowledge; strengthening interdisciplinary knowledge; have the capacity to carry out professional work and scientific research in the training major.
+ Note: Top Japanese Translation Company in Hanoi Prestige
Graduate materials is an indispensable part, helping students complete the study program better. In order for the knowledge capital to be complete, diverse students need to find materials from many different sources and countries. Understand that, idichthuat has built a team of specialists to translate graduate documents for students, helping students not to be interrupted in the process of learning and learning about the major.
Idichthuat has experience in translating graduate documents including:
(Some basic graduate documents)
Medical documents

Cultural documents of Western countries

World stock documents

Social science and communication materials

Documents specialized in business administration

...
Idichthuat is cooperating with many famous universities such as:
Saigon University of Technology

Ho Chi Minh City University of Law

Industrial University of Ho Chi Minh City

University of Natural Sciences

Ho Chi Minh City Banking University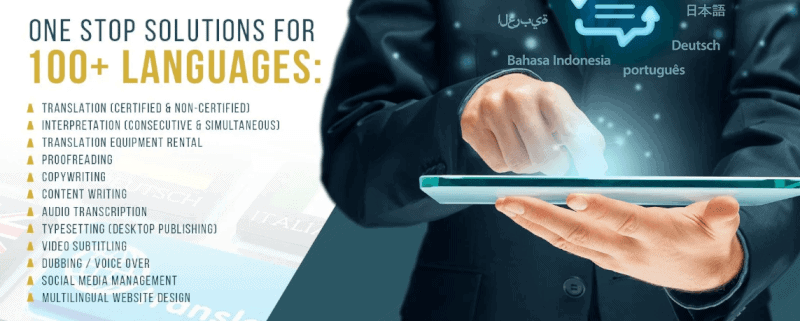 In order to successfully translate so many documents across so many different disciplines, Idichthuat has mobilized resources from many translators, collaborators from all over the world. With a team of more than 80 people, it will help translate students' documents quickly and accurately.
Because the Idichthuat We hope that all customers in general and graduate students in particular will have timely resources for their work and study to be convenient and successful. That is the motivation for us to strive every day, to improve our expertise, vocabulary and diverse knowledge in life to fulfill our working criteria. idichthuat leaves accurate - quick - confidential - saving, bringing maximum satisfaction to every customer.
See Further Articles:
Translation company Idichthuat