Banking and Financial Document Translation Service
Banks and financial institutions have to translate large volumes of business documents from English into Spanish, Chinese, Portuguese or other languages ​​with the quality and speed to meet expectations. of international customers. Furthermore, as a highly regulated industry, banks, credit unions, and investment banks must ensure accurate financial information is consistently presented across languages ​​to comply with laws and regulations. government regulations.
This is why you need Idichthuat, a leading provider of high quality banking document translation services, on time and on budget. Whether you need to translate bank loan documents, credit card agreements, ACH transaction reports or investment financial disclosures, we have the language and technology expertise to get the job done right. 24/7.
Note: PROFESSIONAL PRESTIGE FINANCIAL STATEMENT TRANSLATION
Online banking meets online translation
The online economy has disrupted many industries and the banking industry is no exception. With the recent Dodd-Frank Act which initiated numerous banking deregulation reforms, a large number of online banking services became legal and the preferred option. With fast delivery and ease of use, modern online banking requires a new generation of online language translation solutions that are agile, on-demand and always on.
This is why you need Idichthuat, the world leader in online translation innovation delivering unparalleled language translation performance. Our timed translation solutions and APIs provide international banks with a much-needed language service model so they can beat the competition and drive international market growth economic.
Note: Quotation for Fast Notary Service in Hanoi
Spanish banking translation
Vietnamese laws and regulations require banks and financial institutions to provide Spanish language support to Spanish-speaking customers. Quality Spanish banking translations are not only essential for regulatory compliance, but also help banks provide the best Español customer experience, leading to improved revenue growth among customers speak Spanish.
Idichthuat has one of the largest teams of Spanish banking linguists providing excellent financial translation services at lightning speed. Our on-demand translation portal allows our banking customers to simply drag and drop documents to quickly translate them from English to Spanish using an existing online localization process. great.
Note: Cheap Notarized Translation in Hanoi
Bank of Canada Translation
Banks in Canada must provide customer communication documents simultaneously in both English and Canadian French to meet the bilingual requirements of government regulations. We have the language resources and state-of-the-art language technology to ensure highly accurate English-French translations for all your banking language services need.
Idichthuat Experienced in localizing banking software into Canadian French, as well as translating many banking documents between English and Canadian French. Idichthuat was one of the first language companies to offer true on-demand banking translation for urgent customer support inquiries and quality real-time bilingual messaging.
Contact our sales to obtain information on a customized translation solution for your banking translation needs.
Note: Notarized Translation Get It Right In Hanoi
Banking software localization
Do you need an online banking ERP platform, electronic transaction system or ATM (automatic teller machine) software translated into Spanish, Chinese or French with quality and speed?
We have localization experience and expert software to ensure the highest level of translation accuracy and efficiency. Solutions in the game-changing context of Idichthuat will automatically index the user interface (UI) strings from the screenshots and use the information to provide real-time context support for our linguists to resource files Your banking software is translated the first time, without rounds of language reviews and implementation changes.
Note: Writing articles – Editing documents – Composing slides – Checking spelling as required
Mobile and digital banking translation services
The mobile and digital transformation has completely changed the way consumers use banking services, resulting in increased demand for modern banking translation solutions.
As banks invest heavily in digital banking technologies and next-generation mobile platforms, banking companies must localize many applications such as mobile payments, digital wallets, blockchain systems. into many different languages ​​to meet the requirements of international customers. This is why you need Idichthuat, the leader in next-generation mobile and digital translation solutions.
Our patented mobile translation technologies combined with an AI-enabled cloud translation model (artificial intelligence) provide the best language localization solutions for translation requests. Modern banking.
After the landmark decision in 1986, Vietnam transformed itself into a market economy in a spectacular way. Looking back on the journey of more than 30 years of innovation and integration, our Vietnam has come a long way when raising the per capita income from more than 100 USD to more than 2100 USD, that is 21 times more than just within 3 decades.
Vietnam has escaped from the poorest and most difficult countries in the world to become a dynamic economy with top GPD growth in recent years.
The amount of currency circulating in the economy has also grown rapidly, leading to the development of the banking and finance industry to store and manage money transactions. In our country, the banking industry is one of the fastest growing industries that plays a role in regulating and stabilizing the macro economy, as an intermediary stage of capital that covers the entire movement of the economy.
Because of such great importance, the banking and finance industry always requires its human resources from students to staff to study, foster and improve knowledge continuously.
Note: Translation services – content editing according to SEO standards (updating content for the web)
Looking at the enrollment map of the current schools, it can be seen that the economic sectors account for more than 40% of the total. In particular, the banking and finance industry attracts a large number of students from college, university and graduate levels. Although this field of study is not new, because Vietnam's economy started after many other countries, the most up-to-date knowledge of the industry is from foreign sources.
In addition, every year, many students need to complete theses on Banking and Finance to graduate from domestic or international schools that require a foreign language. Grasping those very practical needs, idichthuat has assisted in translating many dissertations in the banking and finance industry during the past 5 years. Among them are theses with practical value contributing to the improvement and development of the banking and finance industry such as:
Some financial and banking dissertation topics
– Assess opportunities and challenges of the Banking and Finance industry after TPP is signed.
- Impact of local currency devaluation of some countries in the post-crisis period.
– Applying inflation targeting policy in monetary policy management, experience from the world and suggestions for Vietnam.
– Completing the accounting regime for setting up credit risk provisions of Vietnamese commercial banks according to international accounting standards.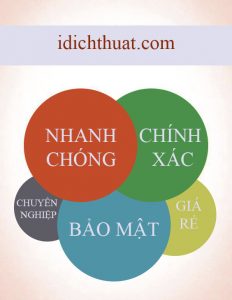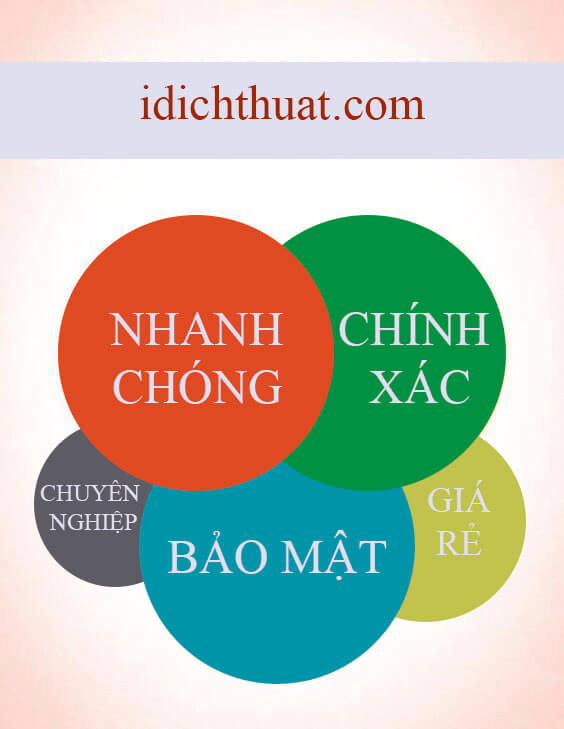 When translating these specialized theses, idichthuat find this job really not easy. The banking and finance industry is a very broad industry with many very specific and difficult economic terms to translate.
Therefore, in addition to a team of experienced organic translators, idichthuat also collaborates with lecturers, professors and even senior officials in the industry at home and abroad. With seniority in the profession, you are trusted advisors and proofreaders for each translation so that each financial and accounting thesis translation that reaches customers will always accurate - fast - secure - economical Best.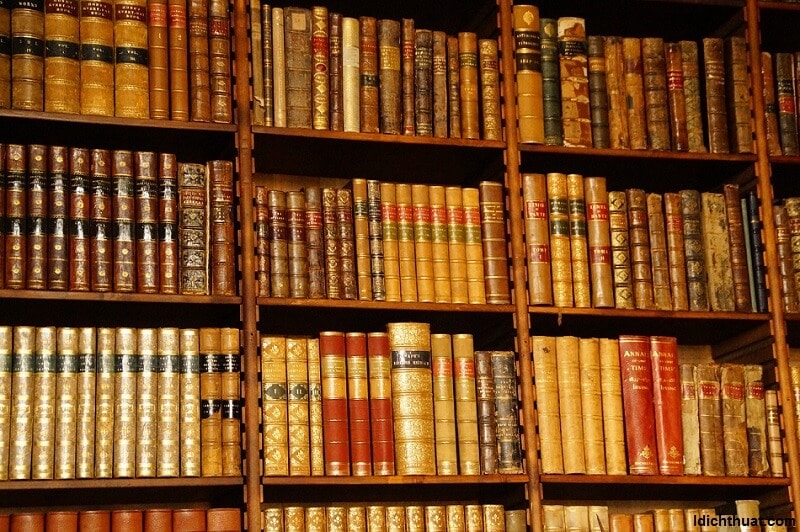 See More Other Articles:
Translation company Idichthuat