Throughout history, the 20th century has witnessed great leaps in machinery and mechanization, while the 21st century has witnessed an explosion of outstanding scientific and technological advances. In particular, the information technology industry is one of the development spearheads that bring preeminent features, intelligence and convenience widely applied to all aspects of life. Therefore, information technology has always played a particularly important role in the development of all countries in the world.
+ Note: Essential Skills For New Translators
Information technology is a very broad field and is defined in many different ways, but in general, information technology is considered as a part of computer science and computer software to convert, store , protect, process and collect information and transmit it to users.
Particularly in Vietnam, information technology is defined in Government Resolution 49/CP signed on August 04, 08 as follows: "Information technology is a collection of modern scientific methods, means and technical tools - mainly computer and telecommunications techniques - in order to organize the efficient exploitation and use of natural resources. Information is very rich and potential in all areas of human and social activities".
Vietnam soon determined Information technology is a solid foundation for the sustainable development of the country, towards one of the countries with stable economy, security, politics, culture, education and society. determined, the best in Southeast Asia and the world. Therefore, the need to learn, exchange, do business and cooperate with developed countries in this field is increasingly expanding. Moving in that direction, idichthuat has long assisted individuals and businesses in translating relevant information technology documents such as:(Some documents specialized in Information Technology)- Electronics and Telecommunication– Software/hardware technology– E-commerce, website- Artificial intelligence- Cloud computing– Global information system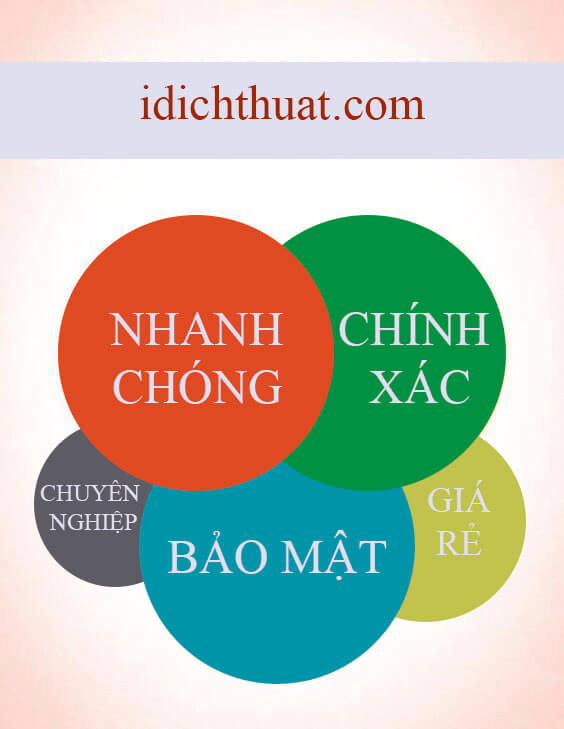 In the era of globalization, information technology is the core factor, connecting economic, cultural, educational and social sectors among countries on a worldwide scale. Because of such macro importance, idichthuat worked very seriously in each project, ensuring the accuracy in each term, the naturalness and ease of understanding when translating into Vietnamese and vice versa. To fulfill that request, idichthuat has been a translation collaborator with many years of experience and handed over the right project to the person with the deepest expertise to the specialized translation of information technology will always be real accurate - quick - confidential - saving best for your customers.
See Further Articles:
Translation company Idichthuat