Have you ever looked around and wondered if there are any tools, equipment, or machines that are not man-made? Surely you will be startled because they all go through a process of human research and production, of the mechanical engineering industry.

Mechanical engineering is the industry that directly creates products for production and consumption. Products of the mechanical engineering industry are very broad, from small items for daily use, to electronic components or equipment for production, business, service, goods circulation. chemicals, materials... All of these products have to go through many processing stages to create a perfect product for consumers.
Mechanical engineering is a long-standing and extremely developed industry in all countries around the world. Learning, learning, and updating information about the latest products or research and assembly processes... are always of great interest to everyone, especially engineers, workers, corporations, companies, etc. work in this field.
+ Note: Experience Required for Translators
Some translation documents of the mechanical engineering industry include:
- Translation of technical manuals, equipment manuals.
– Automotive technical translation
– Translation of technological processes
– Translation of technical documents of equipment – ​​machinery – mechanics
- Translating specialized mechanical documents
– Translating industry standard documents (steel industry, automobile manufacturing, motorbike…)
- Document diagrams, detailed drawings of machines.
– Videos, clips of manufacturing and assembling machinery and equipment
- Analyze and evaluate the efficiency and function of a particular machine.
– Preparation documents for presentations, product introductions, mechanical machine catalogs
– Newspapers, newspapers, mechanical magazines, machinery.
After years of document translation, Idichthuat understand that the application of operating principles, how to assemble equipment and machines .. requires extensive knowledge, in the right specialty. Because of this complexity, the translator of mechanical engineering not only needs to be good at foreign languages, but also has to be knowledgeable about the industry and specialized words in the field for the translation to be completed meticulously. , the most exactly.
The content evaluation department of Idichthuat Always carefully review the requirements to commit to ensuring translation quality meet the requirements before receiving the project, and the translation will be corrected completely free of charge when receiving comments or individual requests according to the opinions of customers.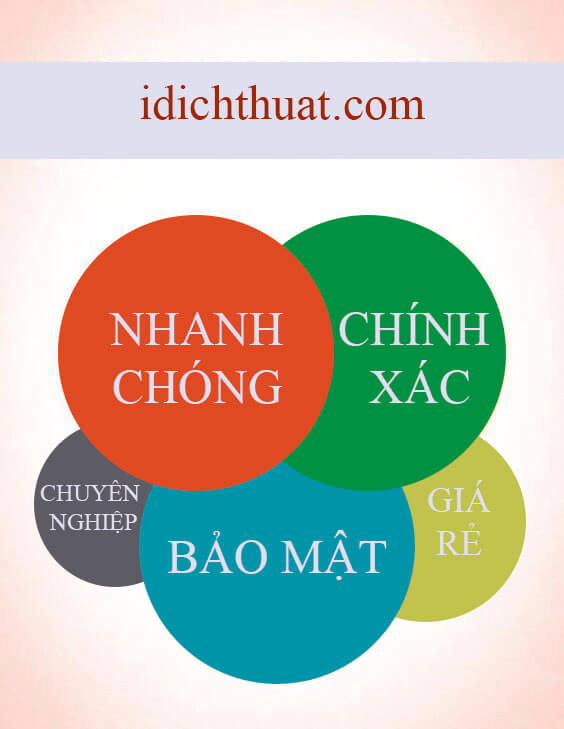 Contact Idichthuat today to get the cheapest service quotation with its highest quality!
Translation company Idichthuat
See Further Articles: