In recent years, Dong Nai is an area that receives a lot of attention from domestic and international investors, especially investors from Chinese. In order to support businesses as well as workers who can break the language barrier, countless establishments translation papers were born. However, in order to be able to choose a reliable address, the following article will give you the top Chinese translation company in Dong Nai has the cheapest price in the market comes with perfect quality.
List of Top Quality Chinese Translation Companies in Dong Nai
1
ACC Group Company – Dong Nai Translation Top 1 in the South
Company ACC Group proud to be the pioneer in providing solutions to customers for all legal issues, documents and international documents, especially the ability to translate Chinese with seniority in the industry.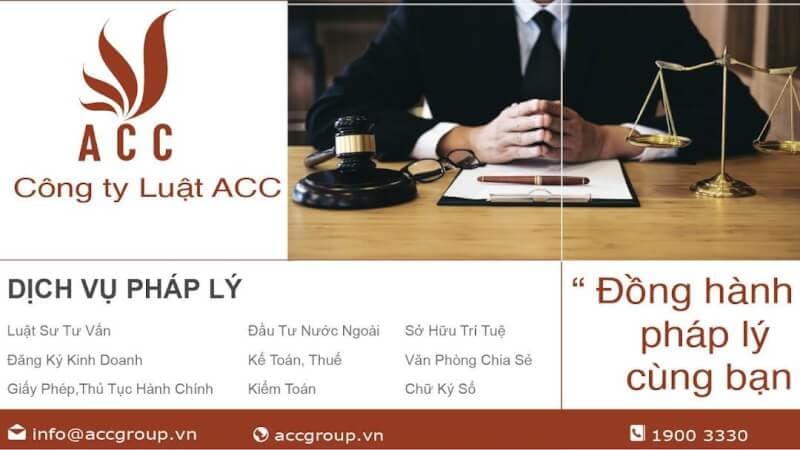 Advantages of ACC Group translation company:
A staff network of over 120 people, all possessing good skills and professional knowledge, with at least a bachelor's degree in languages ​​and many native collaborators, masters, doctoral students, and trainees.

The company supports fast Chinese translation, get it within the day for customers when there is an urgent request.
Contact translation company ACC Group:
Address: 42/8 Dang Duc Thuat, City. Bien Hoa Dong Nai

Tel: (028) 777.00.888
>>> Recommended articles:Top 10 Chinese Translation Company in Hanoi Reputation
2
Global Lotus Translation Company
Global Lotus is one of the top trusted addresses of customers, belongs to the top professional Chinese translation company in Dong Nai for many years. During its operation, Global Lotus Translation always strives to innovate and improve the translation process, giving customers the best service quality.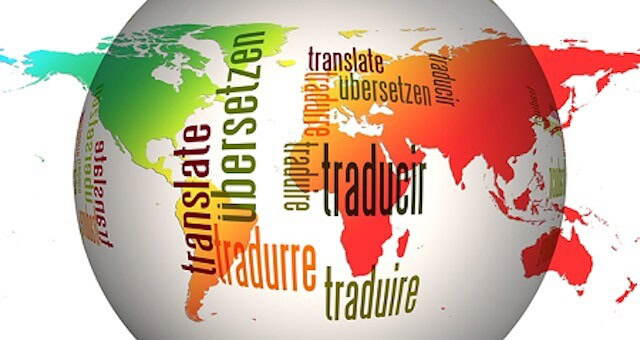 Advantages of Global Lotus translation company:
Detailed, clear and flexible quotation sheet suitable for each customer's budget and requirements.

Especially for long-time customers, the company offers many attractive discount codes to help save significant costs.
Contact Global Lotus translation company:
Address: 135 Phan Chu Trinh, Thanh Binh Ward, Bien Hoa, Dong Nai

Phone number: 079 4569 818
3
A2Z Translation Company
Featured in Dong Nai, A2Z translation is a name that is loved by many domestic and international customers. The company owns a team of translators who are all bachelors of language majors at prestigious universities.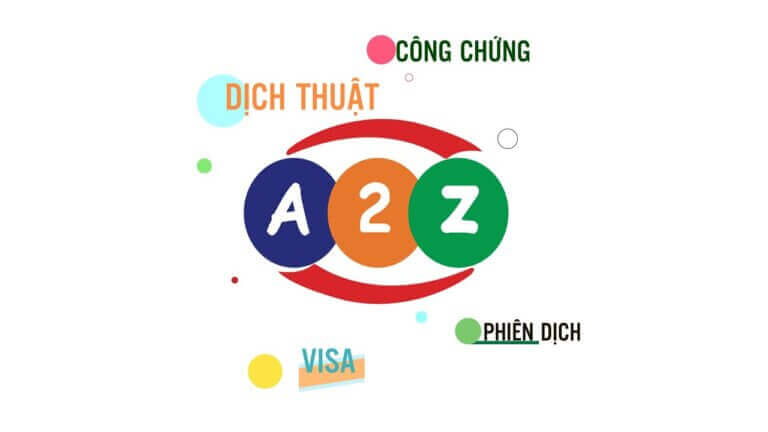 Advantages of A2Z translation:
Customers are completely assured of the delivery time of finished products as well as extremely reasonable costs, with clear and flexible advice and quotes.

Currently, the company is aiming for sustainable development and is constantly trying to reach the international level.
Contact A2Z translation:
Address: 19/4A Group 2, Quarter 1, Huynh Van Nghe, City. Bien Hoa Dong Nai

Tel: 0966.779.888 – 088.888.6875
4
Van Phuc Law Firm
Van Phuc Law Firm is one of the few units that receive translations in more than 50 different languages ​​as well as other types of legal consulting services. Up to now, the company has more than 6 years of experience in the industry, growing scale ready to serve customers throughout 64 provinces and cities nationwide.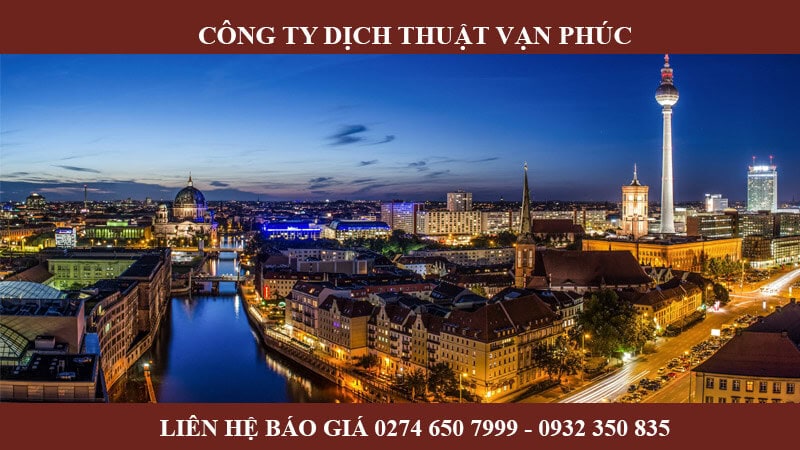 Advantages of Van Phuc law firm:
Team of over 100 translators and 580 collaborators both at home and abroad.

The personnel at Van Phuc law firm are not only good at languages, but also knowledgeable in specialized and legal knowledge, thereby providing the most accurate and professional service to any client in any specialty.
Contact Van Phuc law firm:
Address: No. 20/6K, Nguyen Ai Quoc, Buu Long Ward, City. Bien Hoa, Dong Nai

Telephone: 0932.350.835
>>> Most Viewed Articles: Why Learn Chinese – Learn about the following key reasons.
5
Translation company idichthuat
Idichthuat proud to be the few units capable of handling translations of more than 100 specialized specialties, from common to rare fields such as science, technology, etc. In addition, the company owns a network of human resources. The key is nationwide with over 1200 people, so the ability to handle translation is quickly on average over 30.000 words a day with almost absolute accuracy.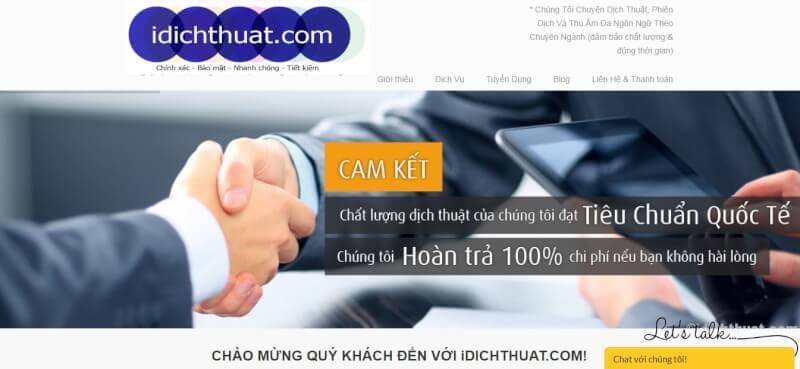 Advantages of a translation company idichthuat:
Chinese translation is one of the 8 most typical language strengths in idichthuat.

Many collaborators are trainees, masters, doctoral students, natives living and working directly in China, so idichthuat commitment that the translation is always standardized, accurate, and professional style.
Contact the translation company idichthuat
Address: 228 Au Co, Quang An, Tay Ho, Hanoi

Hotline (Zalo/Viber/Whatsapp): 0866.682.329 – 0384.358.287
Email Address: dichtot@gmail.com
Website: idichthuat.com
6
Standard Viet Management Consulting Company Limited
Standard Viet Management Consulting Co., Ltd is a name that has participated in many large-scale projects of many multinational corporations in Dong Nai, including some outstanding specialties such as: engineering, finance, economics, management, …
Advantages of Chuan Viet Management Consulting Co., Ltd:
The company always works for the benefit of customers, so if the translation error is greater than 9%, the company will pay 100% of the full cost.

In addition, in order to avoid wasting customers' time, the team of consultants at Chuan Viet translation are always well-trained, follow the working process, and give the most enthusiastic and dedicated advice and answers to customers. customer.
Contact Chuan Viet Management Consulting Co., Ltd:
Address: No. 06/1A, Group 32, KP3, Trang Dai Ward, City. Bien Hoa Dong Nai

Tel: (0251) 3608.039
7
Huy Vu Translation & Consulting Co., Ltd
Known as one of the top Chinese translation companies in Dong Nai, Huy Vu Translation and Consulting Co., Ltd always make constant efforts, affirming its position in front of competitors as well as fulfilling its role and mission.
Advantages of Huy Vu Consulting & Translation Co., Ltd:
Each translator at the company has at least 3 years of working experience or more, a bachelor's degree in languages, and is well-trained in other diverse specialties and fields such as medicine, law, engineering. art, travel, …
Contact Huy Vu Consulting & Translation Co., Ltd:
Address: 242B/8, Group 5, KP. 2, Trang Dai Ward, City. Bien Hoa Dong Nai

Telephone: 0986.539.640
Through the article about top cChinese translation company in Dong Nai prestige, quality, and the most favorable cost for customers. Hope readers will have an overview of the essential factors in finding a supplier Professional translation service. Also, please contact at the hotline number at idichthuat to experience the most perfect, dedicated and accurate service quality. (Refer Chinese translation price prestige, professionalism, best price today)
| | |
| --- | --- |
| ✅ ACC Group | (028) 777.00.888 |
| ✅ Global Lotus | 079 4569 818 |
| ✅ A2Z translation | 0966.779.888 |
| ✅ Law of Van Phuc | 0932.350.835 |
| ✅ Idichthuat | 0866.682.329 |
| ✅ Vietnamese standard | (0251) 3608.039 |
| ✅ Huy Vu | 0986.539.640 |