In recent years, along with the increasing investment of Chinese enterprises and companies in Binh Duong, the number of companies specializing in providing language solutions also tends to increase. But where is the address? Chinese translation Which best suits your requirements? Let's explore the top Chinese translation company in Binh Duong to get the answer for me!
List of Top Economical Professional Chinese Translation Companies in Binh Duong
1
Minh Kim Service Company Limited
As one of the pioneers in Chinese translation in Binh Duong, Minh Kim Service Company Limited always strive to give customers the best translation experience.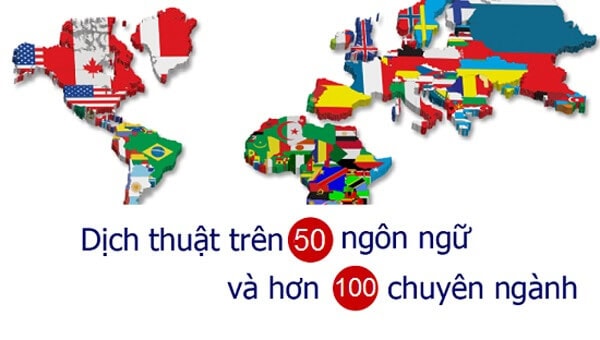 Advantages of Minh Kim Service Co., Ltd
To achieve those achievements, Minh Kim Service Co., Ltd is always proud of owning a team of excellent and excellent translators and interpreters who are always dedicated to their work.
Contact Minh Kim Service Co., Ltd
Address: No. 31/1 Friendship Avenue – KP. Binh Dang - Binh Hoa Ward - Thuan An Town - Binh Duong

Phone Number: 0918 82 78 38
>>> Articles you should see: Similarities And Differences Between Chinese & Japanese
2
Binh Duong Translation Company
With the goal of satisfying every customer who comes to use the service, Binh Duong Translation Company has continuously improved technique and quality, gradually becoming a prestigious Chinese translation place in Binh Duong.

Advantages of Binh Duong Translation Company
Not only is a prominent Chinese translation unit, Binh Duong Translation Company also attracts many customers by its diverse translation services with over 50 specialties and more than 58 languages.
Contact Binh Duong Translation Company
Address: 123 Le Trong Tan, Di An, Binh Duong

Phone Number: 0947.688.883 – 0963.918.438
3
VNC Translation Company
Having more than 12 years of experience in the field of translation, VNC . Translation has long been a reliable Chinese translation choice in Binh Duong.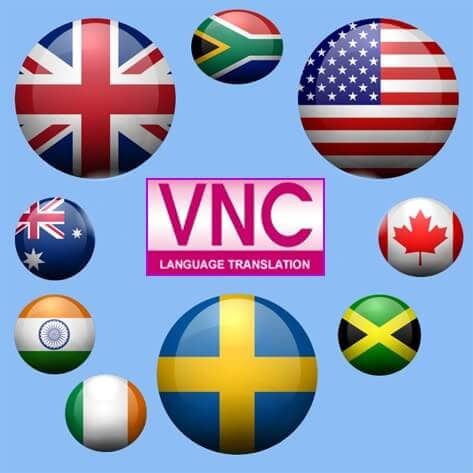 Advantages of VNC . Translation Company
Having completed many translations, notarized legal documents, more than 30,000 documents and had the opportunity to cooperate with many large enterprises and corporations such as Ton Hoa Sen, Vinamit, ..., customers can completely peace of mind when trusting VNC Translation.
Contact VNC . Translation Company
Address: 205/1D Hoang Van Thu, Ward 8, Phu Nhuan District, City. Ho Chi Minh City

Phone Number: 028.6 678 0914 – 097 965 4487
>>> Most viewed articles: Why Learn Chinese
4
A2Z Consulting and Translation Co., Ltd
Received many positive reviews from customers who have worked with us, A2Z Translation has been and is an economical Chinese translation unit in Binh Duong.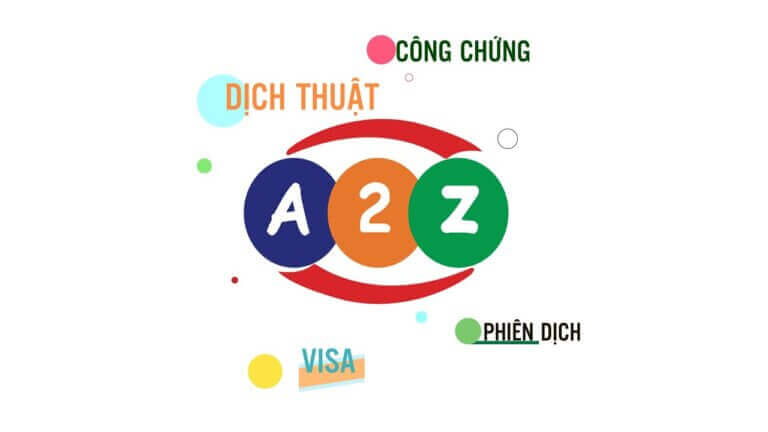 Advantages of A2Z Translation
Honored to receive the Literary Translation Award for 2 consecutive years in 2010 and 2011, A2Z Translation has made a strong impression on many customers thanks to its accurate translation products at reasonable costs.
Contact A2Z Translation
Address: 72 Ngo Quyen, Phu Cuong Ward, Thu Dau Mot, Binh Duong

Phone Number: 0966.779.888
5
Translation company Idichthuat
Referring to translation in Binh Duong, it would be remiss not to mention it Idichthuat, Chinese translation company quality with over 55,000 translations per year, with more than 250 foreign customers and over 3,100 close partners in Vietnam.

Advantages of Idichthuat
At Idichthuat, not only translation quality and translation progress are put on top, but also customer care is always focused. Staff at Idichthuat Available 24/7 to advise, answer questions and support customers.

Not only that, all translations at Idichthuat always go through a rigorous multi-step translation process to be able to reach the most accurate perfection, moreover, Idichthuat We promise to refund 100% if there is an error of more than 10%.

Therefore, customers will definitely get satisfactory products when coming to Idichthuat.
Contact Idichthuat
Head Office: 228 Au Co, Quang An, Tay Ho, Hanoi

Ho Chi Minh Branch: No. 42, Street 32, Quarter 6, Phuoc Long B Ward, District 9, City. Ho Chi Minh

Da Nang Branch: 33/5 Vo An Ninh, Hoa Xuan, Cam Le, Da Nang

Hotline Hanoi: 0384.358.287
Hotline HCM & Da Nang: 0866.682.329
Email Address: dichtot@gmail.com
Website: idichthuat.com
6
Thu Duc Translation Co., Ltd
Proud to be one of the most professional Chinese translation addresses in Binh Duong, Thu Duc Translation has been constantly evolving with the hope of helping every customer break the language barrier and move towards the future.

Advantages of Thu Duc Translation
Understanding the importance of the word "credit" in business, Thu Duc Translation will definitely deliver the translation on time while maintaining high accuracy for all translated documents.
Contact Thu Duc Translation
Address: 115 Thong Nhat, Binh Tho Ward, Thu Duc District, City. Ho Chi Minh City

Phone Number: 0912 509 734
>>> Recommended articles: TOP The Fastest Chinese Translation Location In Ba Ria – Vung Tau
7
Phuc Thinh Translation Co., Ltd
Being trusted and chosen by many people in Binh Duong, Phuc Thinh Translation is considered the leading cheap translation office in Binh Duong.

Advantages of Phuc Thinh Translation
Through the fact that all translated documents have to go through an 8-step translation process, Phuc Thinh Translation commits that all of our products have extremely guaranteed quality with fast delivery time.
Contact Phuc Thinh Translation
Address: 358 Le Hong Phong, Area 4, Phu Hoa Ward, Thu Dau Mot City, Binh Duong

Phone: (0274) 3852052 – 0918351361 – 0996586528
Here is the top list Chinese translation company in Binh Duong. Hope this article by Idichthuat helped you find your own answer. Contact Idichthuat If you are in need of an accurate translation companion, guaranteed progress with an attractive translation price! (Refer Chinese translation price prestige, professionalism, best price today)
| | |
| --- | --- |
| ✅ Minh Kim Service | 0918 82 78 38 |
| ✅ Binh Duong Translation | 0947.688.883 |
| ✅ VNC translation | 028.6 678 0914 |
| ✅ A2Z translation | 0966.779.888 |
| ✅ Idichthuat | 0866.682.329 |
| ✅ Thu Duc Translation | 0912 509 734 |
| ✅ Phuc Thinh Translation | 0918.351.361 |