Bac Ninh In recent times, it has become a place worth investing in because of its rapid economic development. In particular, the relationship between Vietnam and Russia has become increasingly close. Russia is also currently investing in a lot of infrastructure in Vietnam and also conducting many socio-cultural activities. That is why the need to use the service Russian translation in Vietnam in general and Bac Ninh in particular. However, the current translation market is extremely large, so finding a translation company good takes a lot of time. Here, we bring information about the Top Russian translation company in Bac Ninh.
Prestigious, Professional Russian Translation Company in Bac Ninh
1
A2Z Translation – A2Z Translation and Consulting Co., Ltd
A2Z Translation increasingly affirming its brand through extremely professional way of working. Along with that, with long-term experience in the field of translation, customers always feel secure to use the service.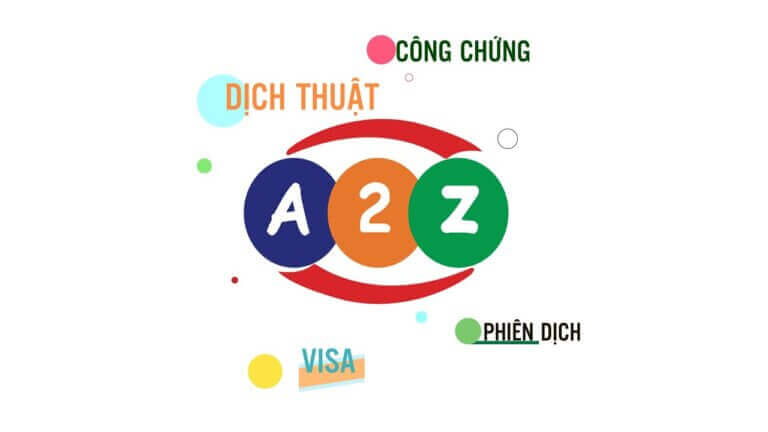 Advantages of A2Z Translation
Committed to free translation correction in both service and shipping costs if there is a translation error of 7% or more.

The company receives the trust of customers through multi-specialized services such as: consular legalization, transcript translation...
Contact A2Z Translation
Address: 99 Pho Vu, Tran Hung Dao Street, City. Bac Ninh

Phone Number: 096.419.8855
>>> Recommended articles: 10 Things You Probably Didn't Know About Russian language
2
Translation company Idichthuat
The company has been operating non-stop for more than a decade, so when it comes to translation services for foreign languages, it is impossible not to mention the most influential company at the moment. Translation company idichthuat. Famous for providing Russian translation services in Bac Ninh of Idichthuat.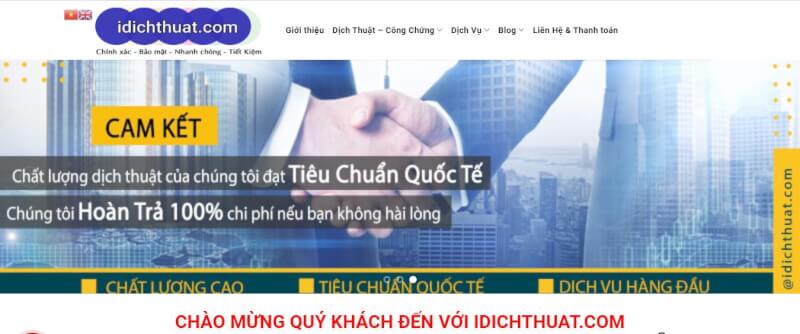 Translation advantages idichthuat:
Idichthuat always brings professional translation services with many experts with many years of experience in the field of translation and a team of highly specialized and knowledgeable translators.

Customer care mode always works 24/7 so that all questions are resolved quickly, thereby saving the maximum time of customers.

Always complete the product on time as stated in the contract, never delay and absolutely do not affect the interests of customers.
Contact for translation idichthuat:
Address: 228 Au Co, Quang An, Tay Ho, Hanoi

Hotline (Zalo/Viber/Whatsapp): 0866.682.329 – 0384.358.287
Email Address: dichtot@gmail.com
Website: idichthuat.com
3
MIDtrans . Translation Company
MIDtrans . Translation Company is one of the most famous companies specializing in providing Russian translation services in Bac Ninh. In order to be as successful as it is now, the company has made great efforts of both the leadership and staff to make the company more and more developed.

Advantages of MIDtrans translation:
The translation processing time is extremely fast with the use of advanced translation methods so that customers do not have to wait long but still get the best quality translation.

The staff has extensive practical experience with studying abroad or cooperating with many individuals and organizations in Russia. Quality issues are always focused when using MIDtrans translation services in Bac Ninh.
Contact MIDtrans translation:
Address: No. 17 Cach Mang Thang 8, Ward 3, Bac Ninh.

Telephone: 0383.056.288
4
Oriental Translation Company
Phuong Dong Translation Company always work with the motto "Accurate – Fast – Top Secret". The company providing Russian translation services in Bac Ninh is very famous. By working with high concentration and the spirit of market demand, the company occupies an important position in the hearts of each customer.

Advantages of Oriental translation:
The team of translators are all graduates from famous foreign language universities at home and abroad. In addition, they have taken on large projects and received very positive feedback from customers.

The customer care department always works seriously and listens and understands to be able to solve the thoughts and aspirations of customers in the most effective way.
Contact Oriental translation:
Address: No. 149 Khuong Trung Street, Khuong Trung Ward, Thanh Xuan District, Hanoi

Telephone: 08.6668.2329
>>> Most viewed articles: Top 5 Prestigious Russian Translation Company in Ho Chi Minh City
5
Translation Company No. 1
Known as No. 1 translation company currently in the Top 5 Vietnamese translation company according to GAT Global ranking. In order to achieve such success, the role of the leadership team and the team of translators have worked with all their heart.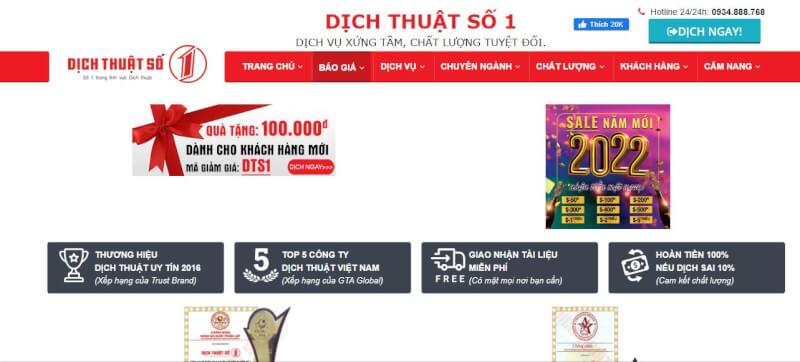 Advantages of translation No. 1:
The company offers many promotions and preferential policies for new and familiar customers who trust the company's services. Through discounts and special deals to give customers maximum benefits.

By using the most advanced and modern translation methods today, translation processing time is minimized, saving time for customers.
Contact the translation company No. 1:
Address: 5th Floor, Winner Land Building, 76 Cach Mang Thang 8, District 3, HCMC

Telephone: 0867.623.648
Above is information about Top Russian translation company in Bac Ninh. If you have needs or problems that need to be answered, please contact idichthuat to get timely support. Thank you for reading. Love! (Refer Russian translation price prestige, professionalism, best price today)
| | |
| --- | --- |
| ✅ Idichthuat | ✅ 0866.682.329 |
| ✅ A2Z | ✅ MIDtrans |
| ✅ Oriental | ✅ Translation number 1 |